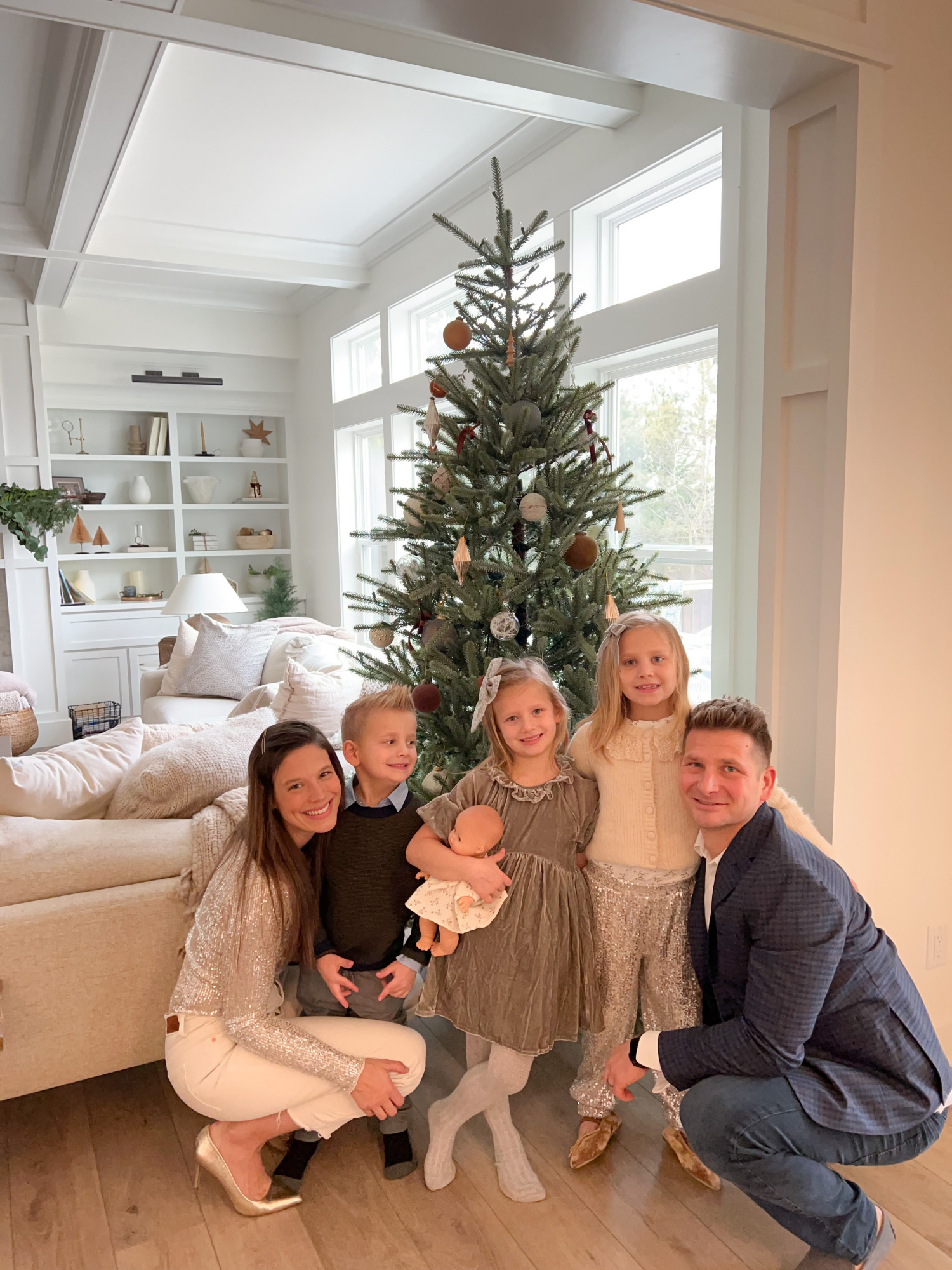 The holiday season is here, and the Kayla Haven team would love to partner with all our amazing followers to help give back to those in need this season! As a mom of three young kids, I understand the pressure and stress that the holidays can bring, and it's my goal that in partnership with all of you guys (my amazing followers and friends) that we can bring joy and happiness to a multitude of families this season. 
My goal with this is to help 10 families this holiday season! This landing page on my blog will service as our one stop for all information, nomination stories, and donation links! All donation links and wish lists will be active on this page from Monday, November 21st through Wednesday, December 21st! 
If you are able or feel inclined to help this season, please visit any/all of the links below to help support children and families in need of additional help this holiday! These families (and the Kayla Haven team) appreciate your assistance in creating a happy and memorable holiday season for all this year!
Although we wish that our team and followers could help everyone this season, we will be selecting 1o families maximum and hope to have continued support and understanding in our decision to do so. Thank you in advance for all your support in helping the KH team make the holidays a memorable and happy season for others this year! 
xo, kayla
---
Donation Stories—
Family #1 
Saint Joseph The Worker Church Preschool— Shop Their Wish List Here
"Hello team! I live in a small town outside of Mt. Pleasant called Beal City. We have a Catholic School called Saint Joseph the Worker. Since this isn't a public school everything is out of pocket for the teachers and the parents. Our school is looking to add a preschool that would be part of our church. Many parents are begging for a preschool because daycare is so scarce, especially in our little school district, and a lot of our toddlers' siblings go to the school. Our community is known to work together and make anything happen. My sister and I recently took on the role as being the Preschool Committee. It would mean so much to our church and community if we could get preschool items without having to buy them ourselves or try to get others to fund them when we are going to need a lot of extra funding to make this happen. I really appreciate you considering St. Joseph the Worker and even if you can't help, I'm just happy you all are helping someone. God bless and Merry Christmas!!" — Rachel & Sister
Family #2 
Lara Family— Shop Their Wish List Here
"Mrs.Lara is the mother I wish to nominate! Mrs. Lara has a seven-year-old daughter named Victoria. At the age of 18 months, Victoria received a diagnosis of autism. Mrs. Lara and her family have been struggling financially ever since Victoria was given the autism diagnosis. Her therapy sessions cost between $100 and $300 each. According to both of her therapists, Victoria must visit once per week, minimum. Soon after she began seeing her therapists, Mrs. Lara was advised to start taking Victoria to eye therapy. Victoria has not been able to attend her eye therapy sessions as Mrs. Lara only has so many funds. Less than a month ago, Victoria passed out twice in her mother's arms as she was being cleaned. Mrs. Lara had to take her to the emergency department, where she was diagnosed with asthma. Due to all that, Mrs. Lara has gone through so much with her "little angel," as she refers to Victoria. Mrs. Lara's bills have piled up to the point that it is impacting their home. Her mortgage payments have increased significantly… Mrs. Lara has such a pure heart and never stops smiling at the world. I wish to recommend Mrs. Lara for a number of reasons, but most importantly because of her little angel." — Family Friend
Family #3
Anonymous Family— Shop Their Wish List Here
"My husband and I have 4 young girls in elementary school, and they love to be creative. Reading and art are some of their favorite activities! Our house is full of giggles and creativity 🙂 This year has been tough for us financially. We have had unexpected car repair bills, an unreliable car that is on its last leg, unexpected medical bills for multiple injuries from when our daughter got injured, an unexpected large bill from having to repair a fence we share with a neighbor, house repairs that we have to keep putting off, and the list goes on. It has been the most difficult year so far for our family and having a blessing like this would be such an amazing gift to us. I am appreciative of your willingness to help others, and would be so grateful if you shared our wishlist. Thank you, and God Bless!" —Anonymous Family
Family #4
Turlak Family— Shop Their Wish List Here
"Hello, I'm a mama of 7 that's struggling to buy gifts for my babies this year. These are some of the top favorite items my kiddos have on their wish list. What a blessing it would be to have them gifted to us this year." — Yelena
Family #5
Briones Family— Shop Their Wish List Here
"Hi, I am a mom of three kids. My oldest Victoria started middle school this year. My son Nico and Valentina are in elementary school. Nico was diagnosed with autism at the age of two. We went through a hard time with physical, behavior and speech therapy, but we have come a long way. They are the first grandkids, nieces  and nephew in the family, so they are our light. My dad got sick last year with kidney failure and does dialysis three times a week and recently had a heart attack in August. He hasn't worked since he got sick and we help out with the bills when we can. Sadly, this year has been kind of slow for my husband he is self employed as a carpenter, a great one in my opinion. But things have been hard for all of us these past months. It would be amazing like seriously if we where chosen." —Grisel
Family #6
Thomas Family— Shop Their Wish List Here
"Hello! First, I want to say god bless you all for doing this for people—we normally pick 3 angels from our community tree to gift Christmas presents every year. I have 3 wonderful children. One that is three and is so excited for Santa to come. This year it is just not possible for us—we have hit a rough patch. We have had unexpected bills and medical issues going on with both my husband and I. We run a detailing business when the weather is good and during the winter my husband works with UPS, but this year they have cut hours everywhere and he is barley making enough to pay our bills. It's not like me to ask for help we are always trying to help others. It breaks my heart that we can't do our normal traditions. It would be greatly appreciated if I was chosen, and will definitely pay it forward." —Tiffany