One of the biggest questions I continue to get asked on my instagram account, is why we chose luxury vinyl plank floors, and if we like them? Well, its been about 2.5 years since we moved into our new home, and I can tell you we are still 100% confident in the decision to put in luxury vinyl plank flooring vs. hardwood or engineered hardwood. In this blog post I'm breaking down our decision to use LVP flooring, and other commonly asked questions.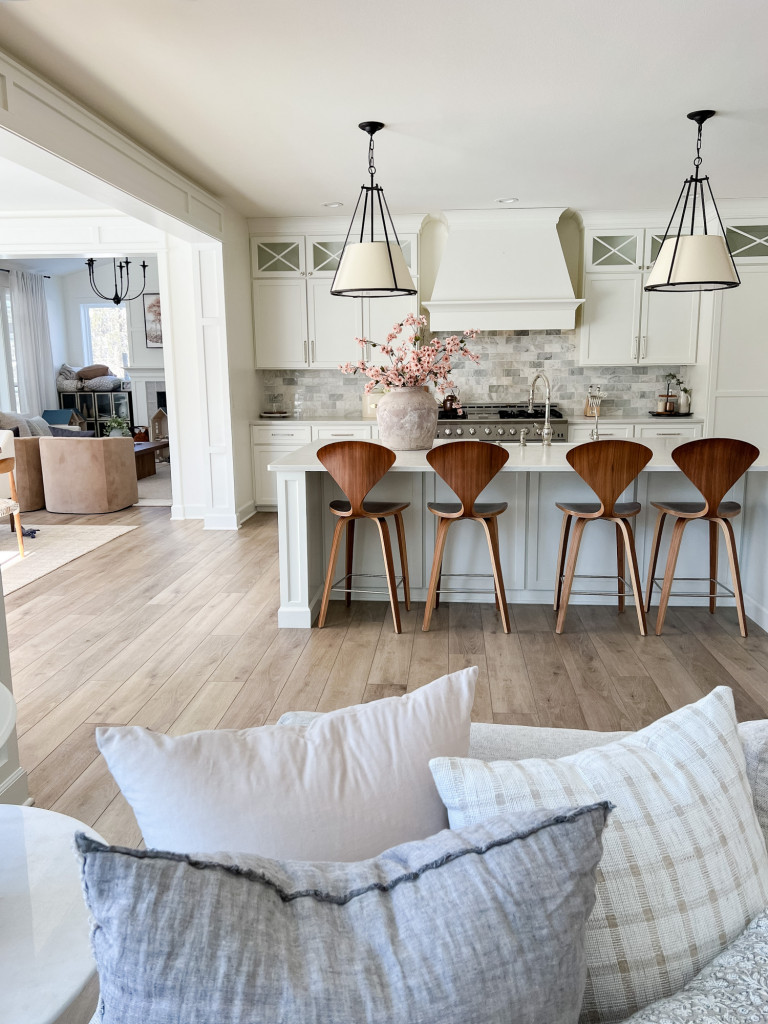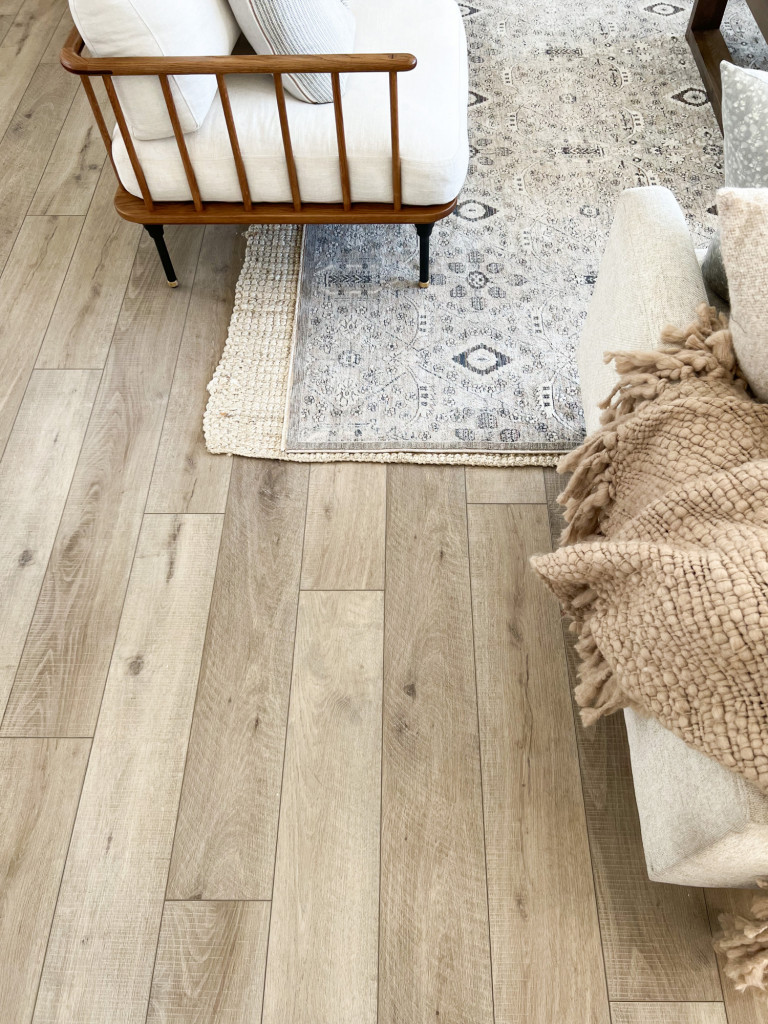 finding the right flooring for you…
The home we are in now, that you can see showcased on Instagram, was the first home both my husband and I have built. While choosing selections, we wanted to make sure we were picking high-quality and durable products that would last a long time. Additionally, we needed to stick within a budget. I searched the internet for weeks, months trying to find the perfect white oak hardwood floors. It was one of the biggest hang ups for me in making selections.
After a ton of research, and reaching out to some inspiring accounts on my own, I found the perfect white oak floor for our new home. I was set, knew it was the one… until I got the quote. Hardwood, and engineered hardwood can be pricey, and the look I was after was definitely up there in cost. Seeing as though we were going to be building a house in the woods, with three kids and two dogs, I just could not justify the cost for flooring I wasn't confident wouldn't get beat up for the phase of life we were currently in.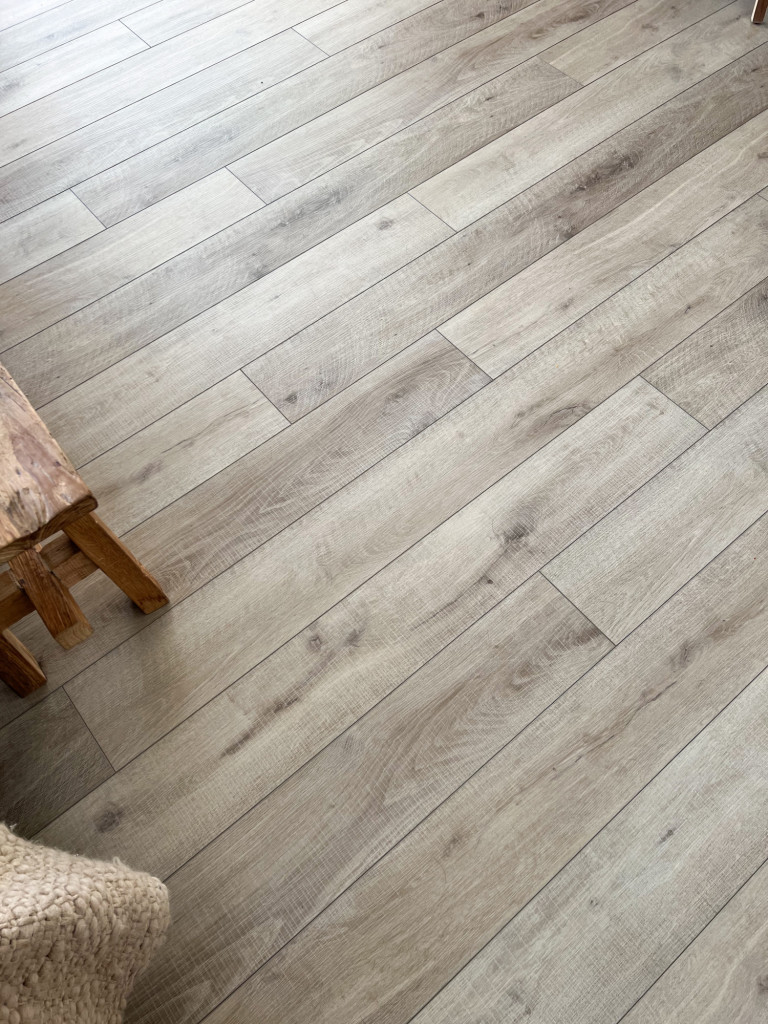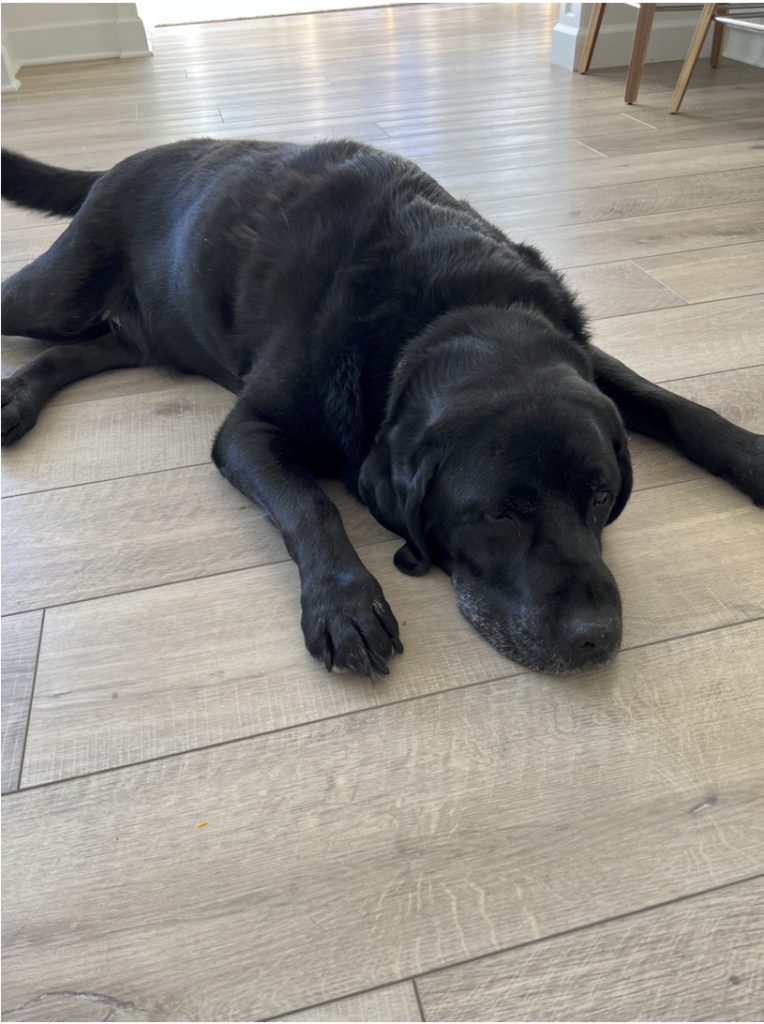 why we love luxury vinyl plank flooring—
I had been documenting our new construction home build on instagram and was very immersed in product selections at this time, but still found myself surprised to learn of LVP flooring. My first instinct was that I wouldn't like it, for fear of it sounding clicky or plastic like laminate sometimes does. That's where the name luxury vinyl plank comes in. LVP is so much different than regular vinyl or laminate. It feels like wood, and sounds like real wood as well.
We have had our flooring for almost 3 years now and I would choose it over and over again. I truly feel like I did not sacrifice or settle for a floor. I truly love how durable this flooring is and that it gave me the exact look I was after. It still shocks me that it's not hardwood because of how it looks.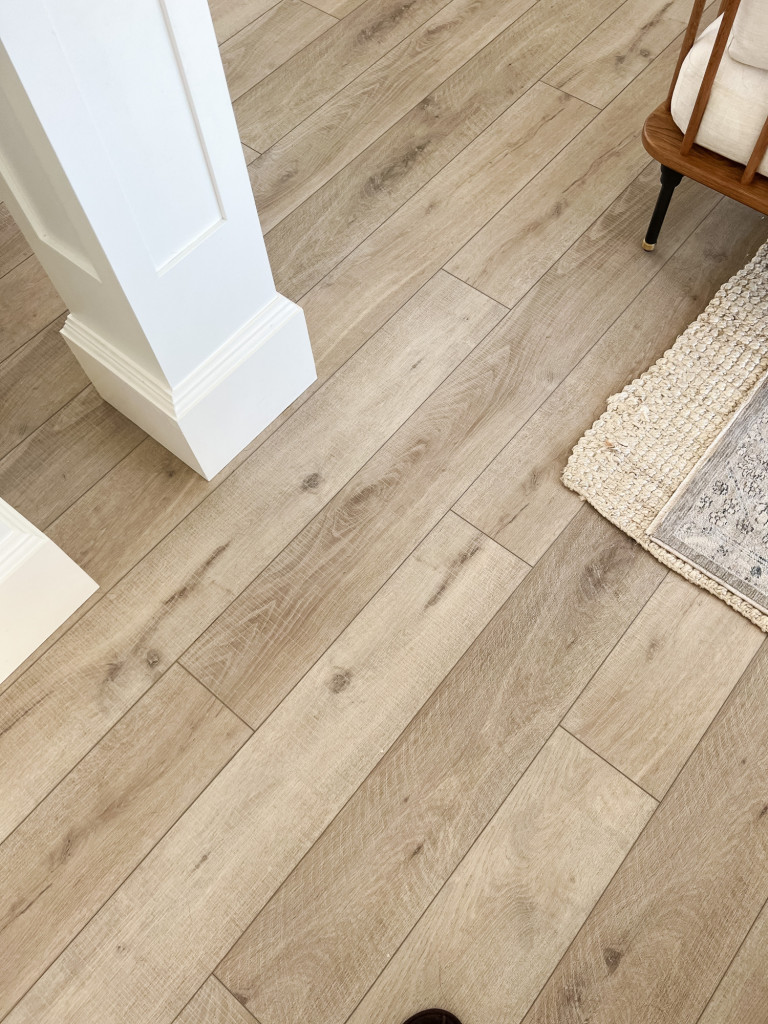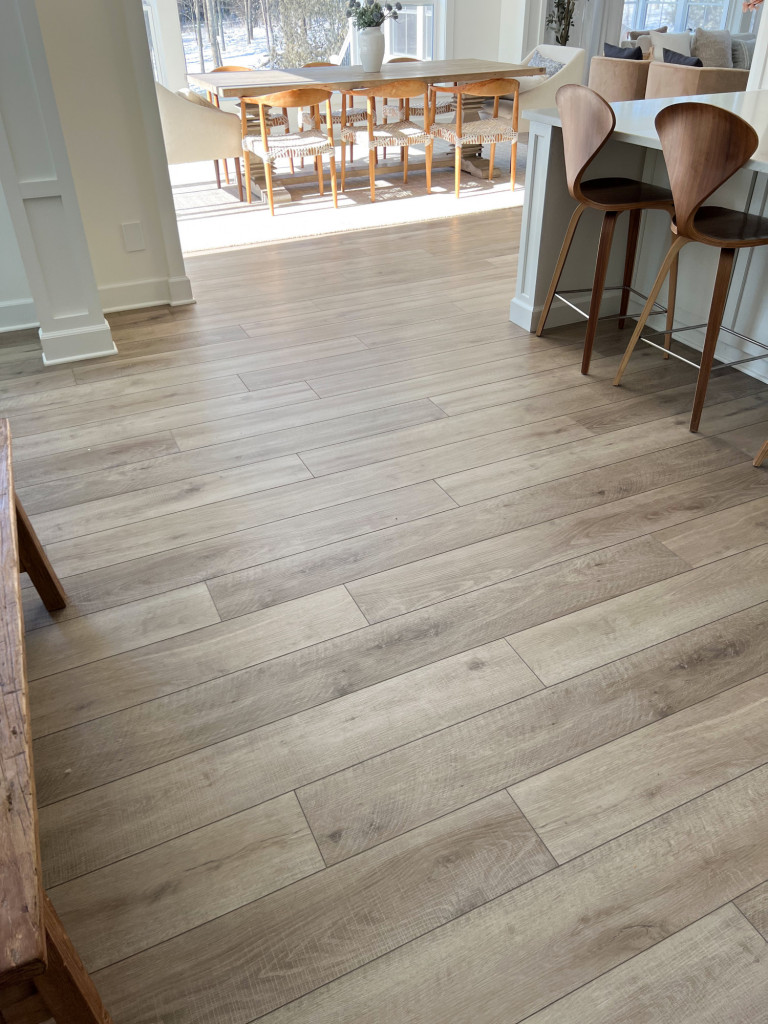 frequently asked questions & my recommendations—
Now, one of the most frequently asked questions I get regarding our floors is about the color. Our exact floors are in the color First Crush, and they pull both grey and blonde ashy tones. With Provenza flooring samples, or any flooring sample, you only get a few planks and a very small sample. It's challenging to get an idea of how it will look in a larger space for two reasons:
Because the sample is too small
You are likely putting it on top of existing floors and it will contrast poorly.
Our sample came very grey. The blonde tones pulling through in our grey sample were exactly what I wanted, so I trusted my gut. I was right. Our sample had two very grey boards and one lighter board, so I based my decision on the mix. Yes, my floor does have some grey, but it's the variation that makes me love the coloring and makes it feel like true white oak in my opinion.
If gathering a sample, I recommend two ways to test the flooring. These ways will both help eliminate the conflicting tones of older flooring:
Place it in a room where there may be carpet, rather than competing with existing flooring
Place the sample on a white poster-board
If you want durable flooring that gives the look and feel of hardwood for less, I highly recommend LVP. I really love this brand Provenza, but I think there are a bunch of great options out there as LVP continues to become more and more popular.
xo, kayla