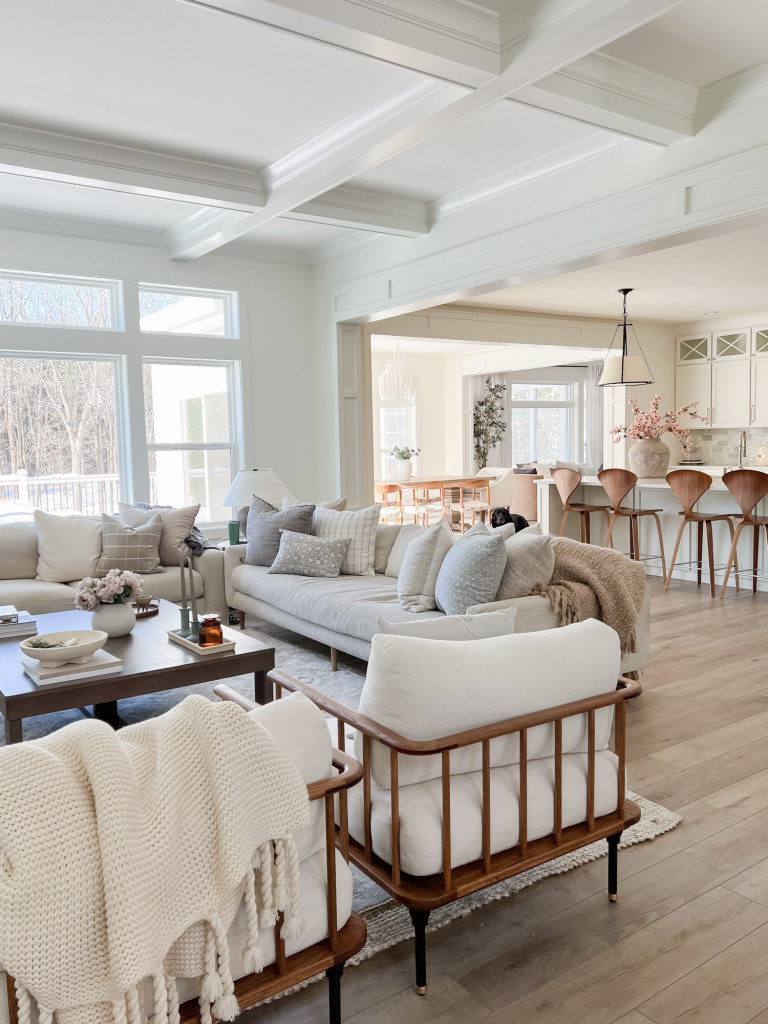 This blog post is a long time coming! I can't tell you how long I have been meaning to write a blog post about the white paint we chose for our home, and what went into that decision. The most frequently asked questions I receive are about the paint colors we have in our home and our floors. Don't worry, I plan to address floors next week.
Let's jump into white paint. I love to refer to this trending topic as the great white paint debate! White paint can be so difficult to choose because they can all look so similar on little sample paper cards, but look completely different on larger scale walls.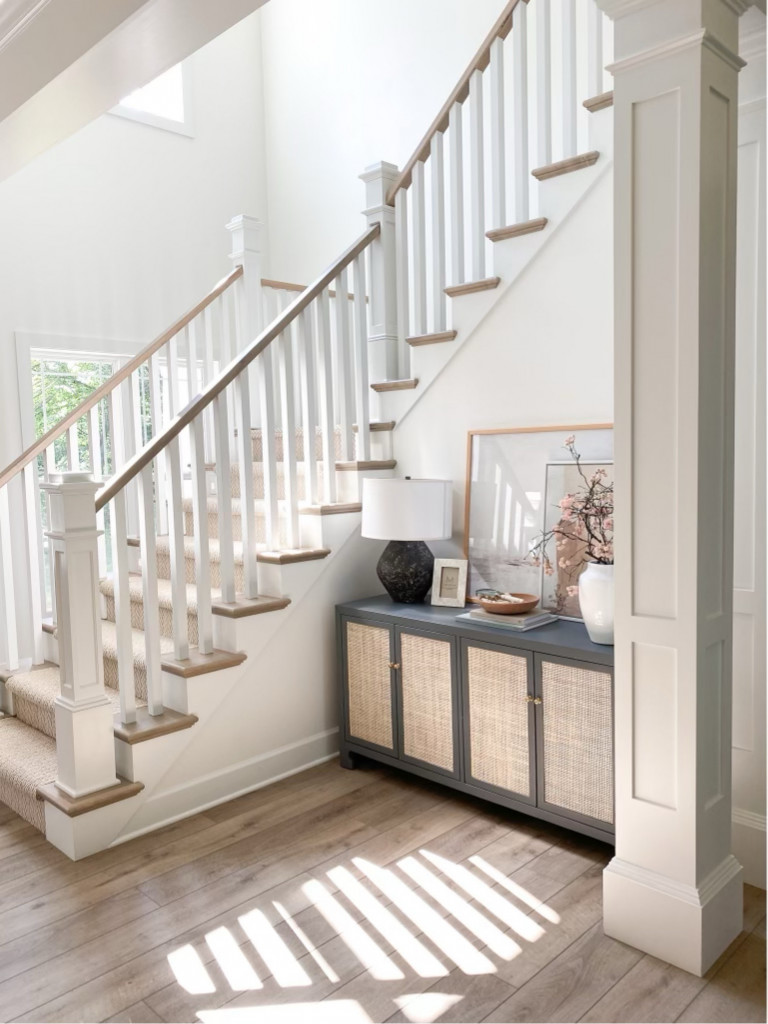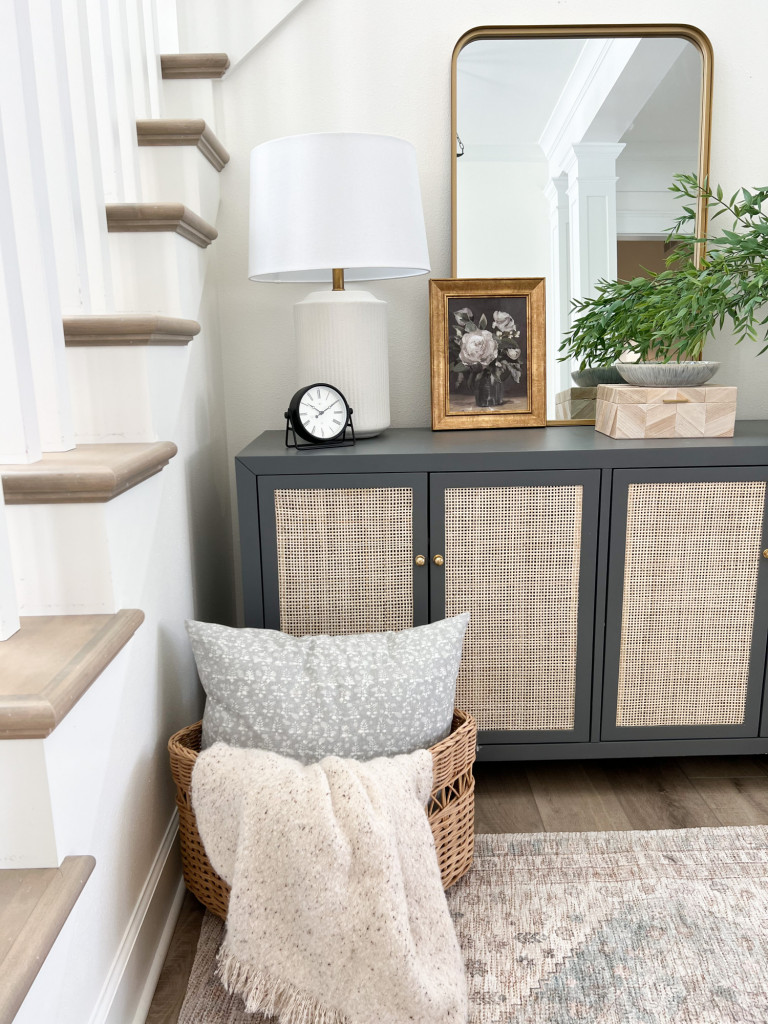 When we were building our home and it came time to choose the white paint for our house, I knew I wanted a creamy matte looking white. I didn't want a stark white, and I didn't want a white that was too warm and pulled yellow. For months I struggled with choosing our white paint, and even ended up hiring a designer to consult with because it was just so difficult for me.
I did what most people do when looking for paint colors, especially for their entire home or larger rooms. I scoured the internet to find white pain in a larger spaces so I could see it in real time. Unfortunately this isn't necessarily what will help you solidify your decision. When we were building I thought for sure I would be putting Sherwin Williams Alabaster on our walls. I had seen it used on someone else's account and absolutely loved it! I thought it was the absolute most perfect white, and didn't think I needed to think about it again. Wrong.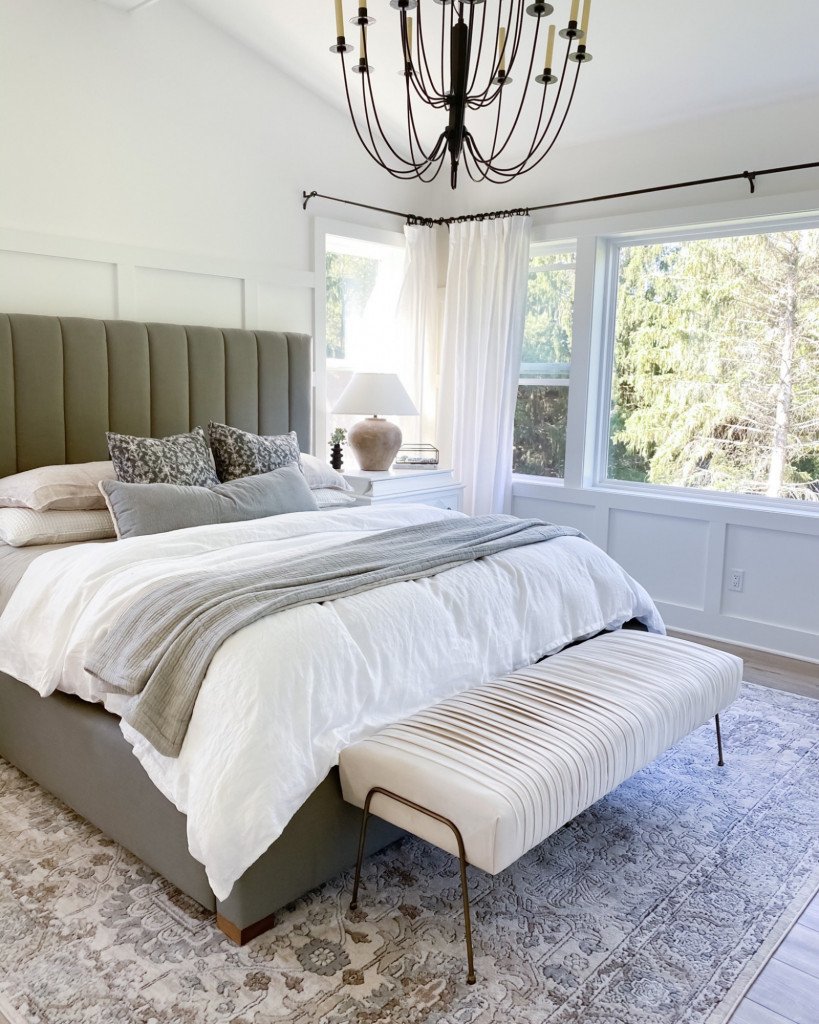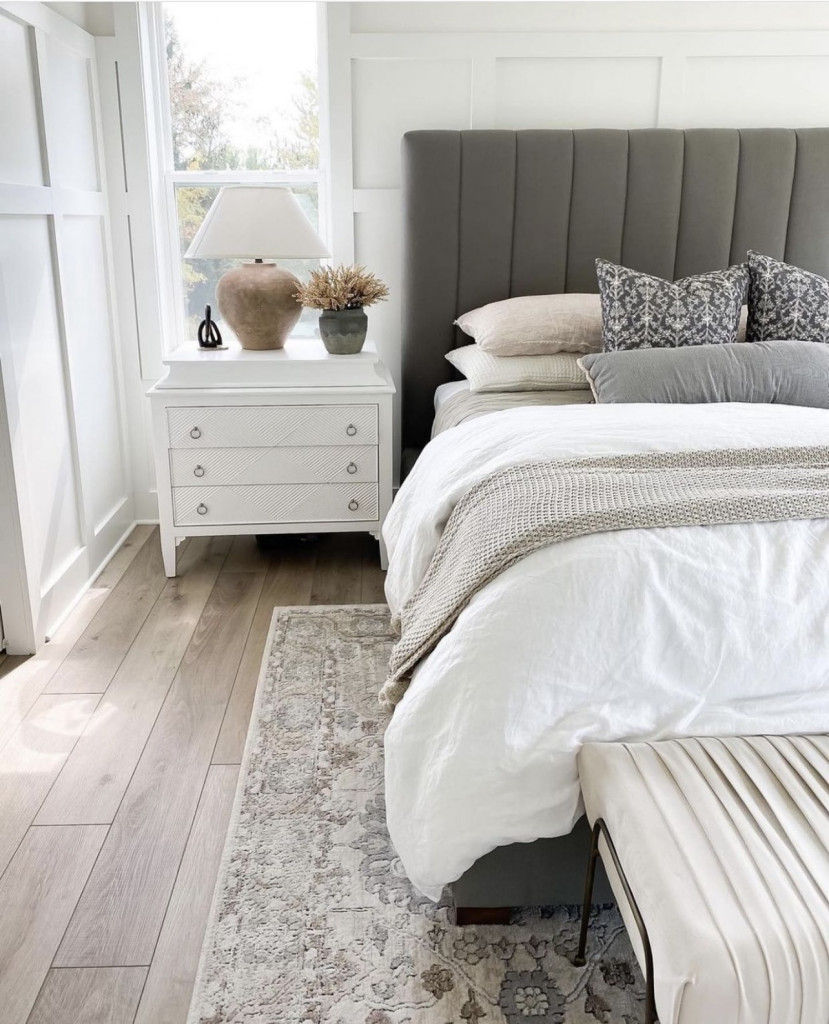 It wasn't until we got a sample of SW alabaster and put it on our walls that I realized it was pulling so yellow and I just could not handle it! We ended up going with two different paint colors for our house and I will list the exact sheens and colors below. One thing that did happen to us along the way was our builder attempted to have the paint color we chose color matched, and that my friends is a big risk. I personally think color matching is not a complete match. This might not be everyones opinion but to me I think you are better off getting the exact color you are looking for. However, if you have a company your trust and are able to get samples of the color match, you might have better luck!
The colors we chose were Benjamin Moore Simply White, for our ceilings and walls. I wanted a subtle contrast on the trim so we decided to go Sherwin Williams pure white in semi-gloss. This is the same color we have on our cabinets and built-ins.
Our wall paint is a satin finish, which I have talked about before on instagram. We upgraded a little here so that I could easily wash off the walls. I will say its been a dream with the little kids and dogs! We kept flat paint on the ceiling in the same color (BM simply white) so that it wouldn't have a reflection like the satin finish on the walls.
Sheens and White Paint Colors we used in our house
Benjamin Moore  Simply White // Satin Finish on Walls
Benjamin Moore Simply White // Flat on Ceilings
 Sherwin Williams Pure White // Semi Gloss on Trim
Sherwin Williams Pure White // Cabinets and Built ins – Cabinet finish
 Hallman Lindsay Sheepskin 0566 // Office Built ins and Hearth Room accent wall
xo, kayla