It's been about two year since I slowly started transitioning to clean beauty! It's still crazy to me that the US is allowed to sell some of the products they do, but that is the reality and I still have a handful of things that probably aren't good for me.
In all honesty, the reason I decided to start looking into the products I was putting on my body, was my health. A couple years ago I started just not feeling well. Stress and anxiety definitely played a huge role, and I developed a lot of issues with sleep and digestion. I felt so poorly most days that I decided to completely overhaul my lifestyle to a clean eating and clean products (as much as I could) I just felt like some of the things I was putting in my body as well as on my skin were contributing to some of my symptoms, skin flare ups, hormones, emotions and overall well-being.
So, I began transitioning my make up to beauty counter. I am so in love with this brand and honestly wish I would have changed to their products a long time ago. They work just as well but are clean. A friend of mine who sells it, offered me to try their sun screen one summer and I knew I needed to make the switch in my sun protection as well.
Shop My Clean Beauty Favorites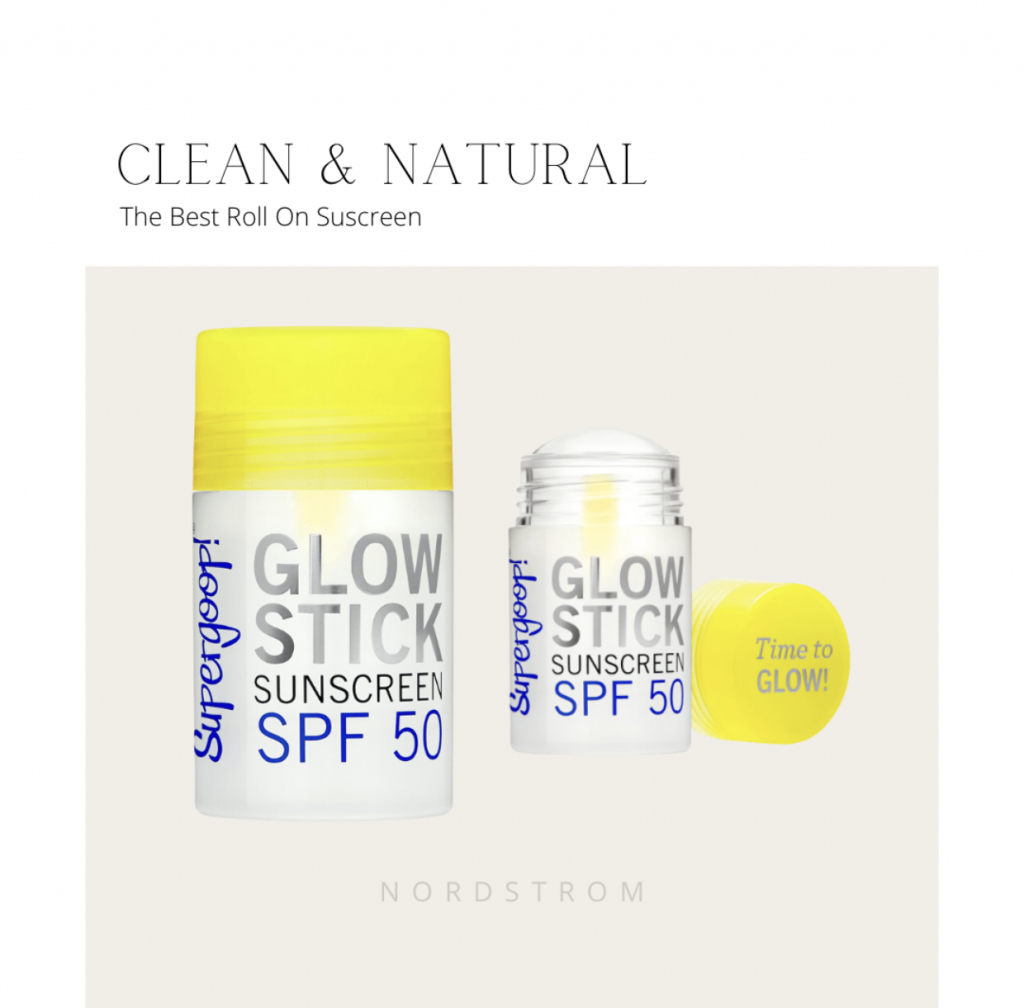 For a while, the only clean sunscreen I used was beauty counter. Mostly because I wasn't aware of any other clean beauty brands and sun screen brands out there. Excitingly that same friend introduced. me to SuperGoop and I haven't looked back since. The facial sticks are my favorite and so convenient to carry in a purse or bag. I always send one with my husband when he goes golfing too.
I love that I can use these products on my children and not worry about harmful substances or chemicals. It takes time to change beauty products to products that are completely safe, just as it takes time to make efforts for going green in your household. I've learned to not overwhelm yourself with doing EVERYTHING at once. It is okay to start small, and slowly make the changes. Yes most of these products may cost more, but don't most things that are good for you?
Now back to packing for Hawaii! T-13 days!
Shop My Clean Sunscreen Picks

xo, kayla
---
This post does contain affiliate links, which means if you choose to purchase something while clicking a link in my post, I may receive a small commission.
Shop The Post