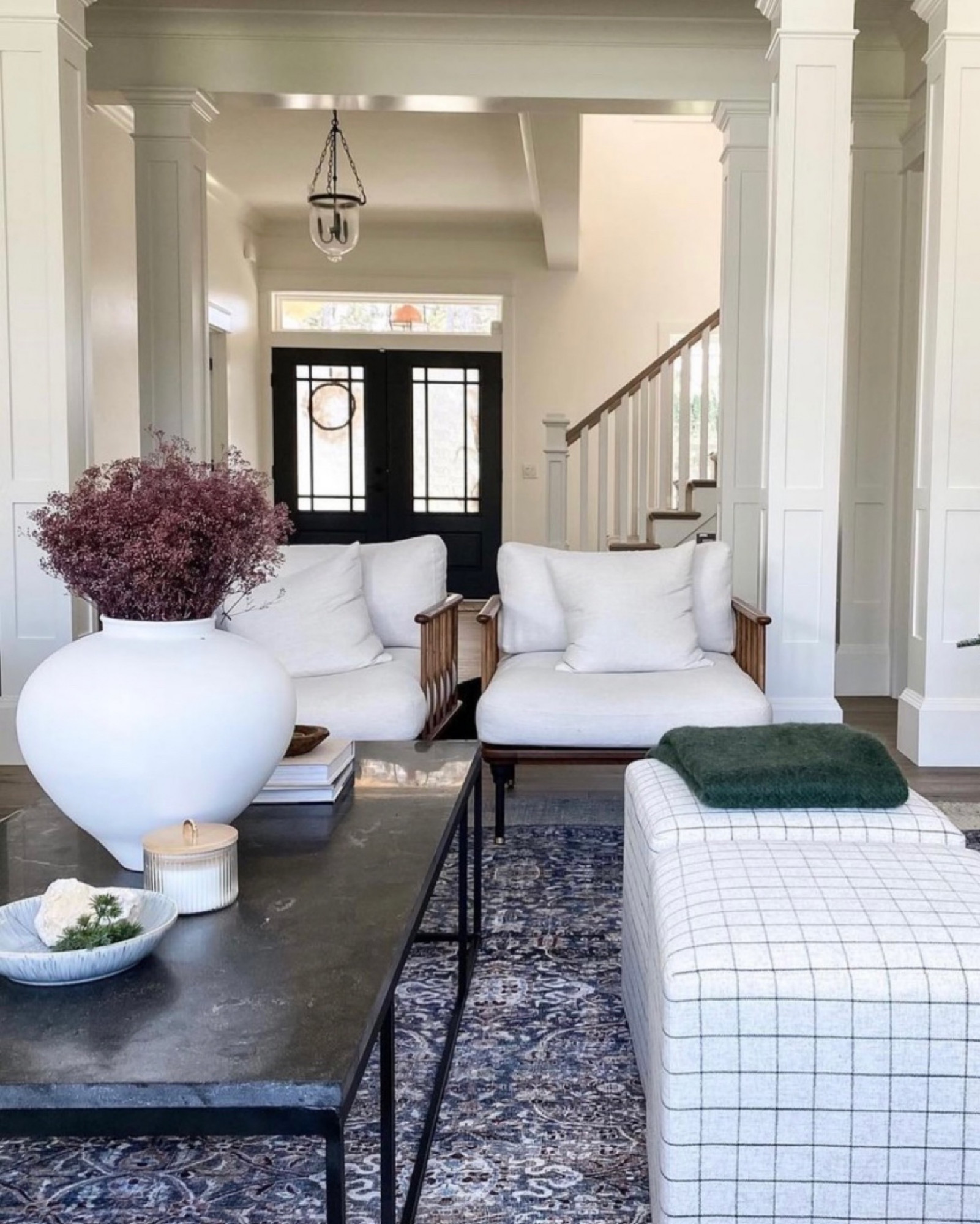 Affordable and Functional
The absolute best way to add additional seating into a larger living room or great room is to invest in ottomans. Since we moved into our house and finished furnishing our living area, we have always added two additional ottomans on the opposite side of our coffee table. These typically squared or sphere shaped poufs serve not only as extra seating for guests, but a jungle gym for my children!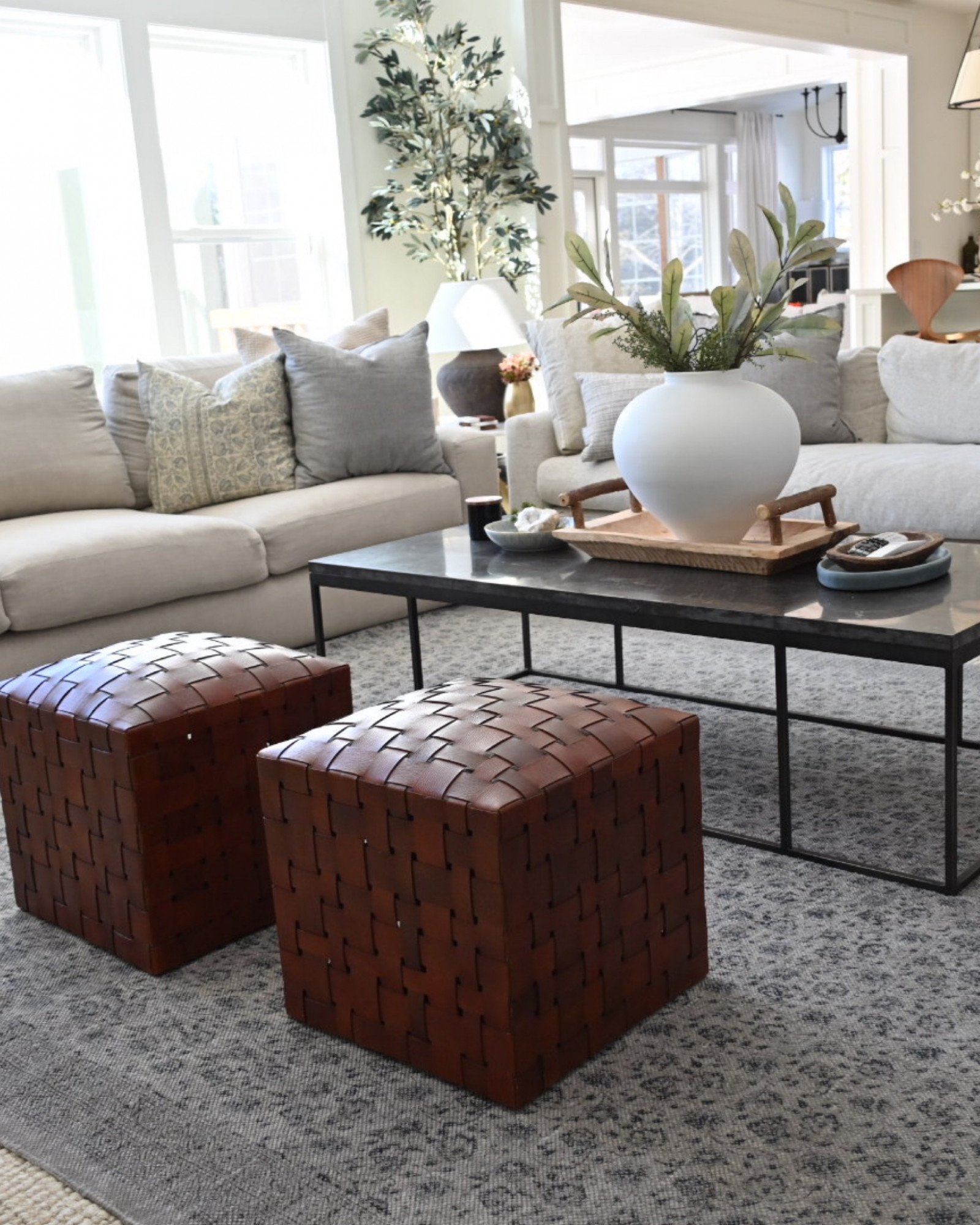 Intricate Woven Materials
Adding in poufs or ottomans also allows you to play around with texture, pattern and material. The very first set of poufs/ottomans we had were these leather braided ones. My Dad actually gifted me these for Christmas one year and I loved the contrast in materials and color it brought to our living room.
Shop My McGee & Co. Picks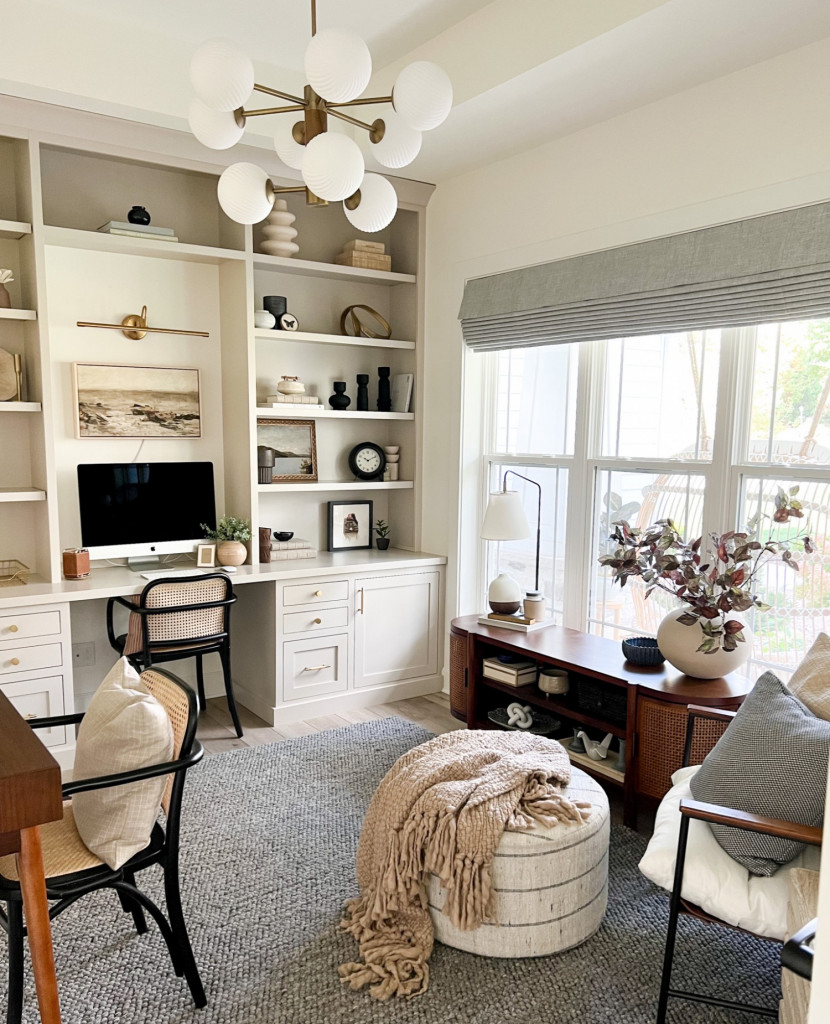 Textured Textiles
Since then, I have loved the studio McGee/target line of ottomans because they are fairly inexpensive and come in a wide variety of patterns. I loved using the window pane style in the winter and then stripe in the summer. I also really love this round stripe ottoman from the Citizenry! It is a little larger, allowing it to serve as a coffee table as well. You can read more about my office reveal here!
Shop My Favorite High-End Ottomans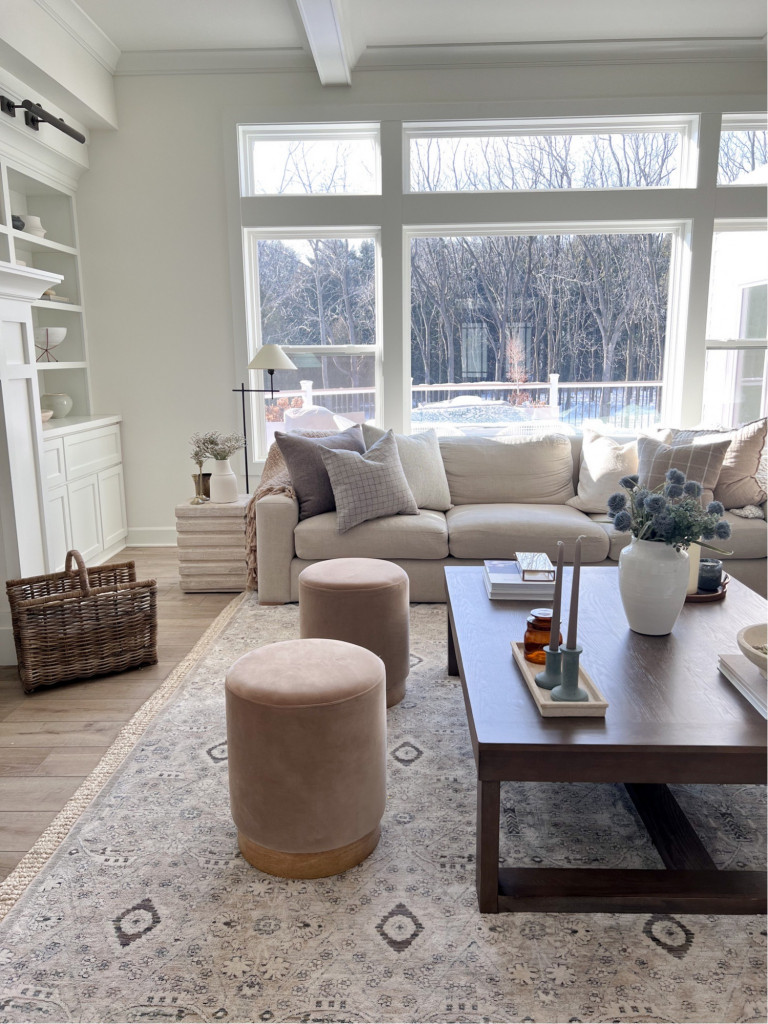 Soft Neutral Tones
I think my favorite ottomans we've had thus far, are these velvet taupe ones. Again, these are from target, so not overly expensive! The color is seriously insanely gorgeous and they are so soft. The quality is fairly good, but the price point makes it so if they were to get ruined by my children, I wouldn't have to swallow a large amount. So far they hold up to my one daughter standing and bending them on their sides literally every single night. I hope they will restock these soon at Target.
Regardless, adding in poufs is an easy way to add additional seating and some pattern to your space. You honestly don't need a ton of space to add these because they can easily be moved for appropriate seating to a place of most comfort. I rounded up a bunch of my favorite ottomans in this blog post! Don't forget to check out my Instagram where you can almost always spot some sort of pouf in my living room!
Shop My Favorite Affordable Ottomans

xo, kayla
---
This post does contain affiliate links, which means if you choose to purchase something while clicking a link in my post, I may receive a small commission.
Shop The Post