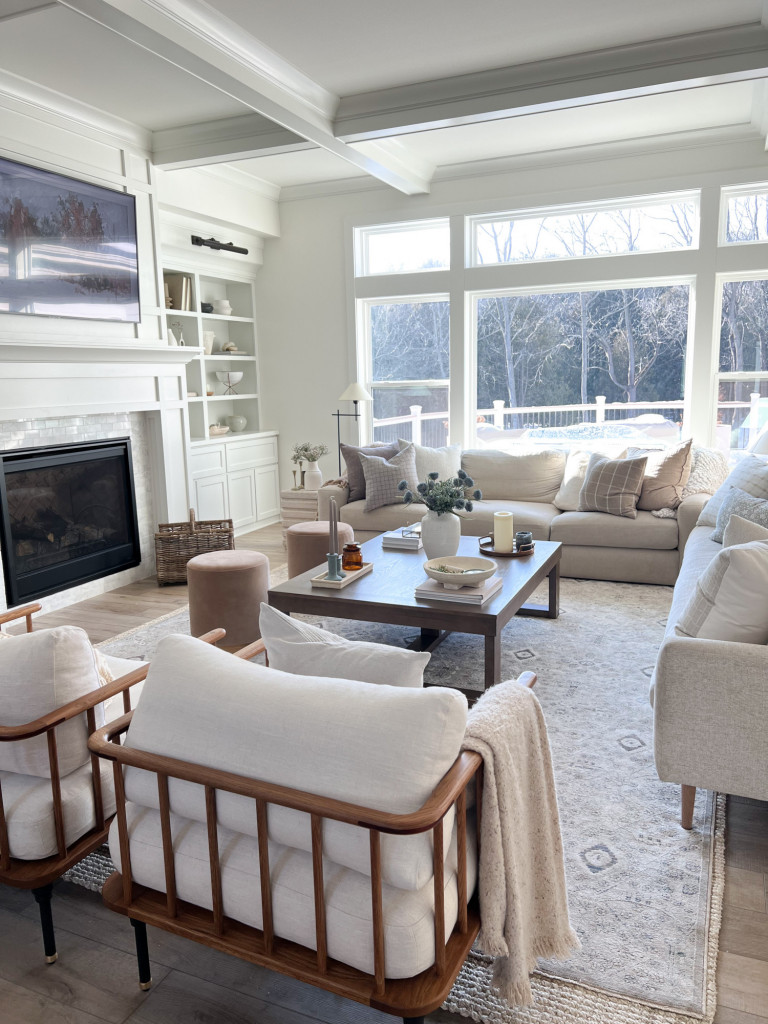 When choosing hardwood or LVP flooring for your home, one thing to remember is area rugs for your space! When moving into this house, I quickly realized I needed to order rugs right away. We had only ever lived in homes with mainly carpeting, so recognizing I needed to warm and soften up our living spaces was a priority.
When choosing area rugs, I slowly realized there are so many options for style, quality, material and size. Our great room (measuring 20×18 ish) needed a rug that was minimum 10×14. I couldn't believe the prices when I started sourcing 10×14 rugs. With having young kids, this was not an area I wanted to invest a lot of money in. I'm smitten when I find a gorgeous oversized vintage or wool rug, but they aren't an option for us currently.
Shop My Great Room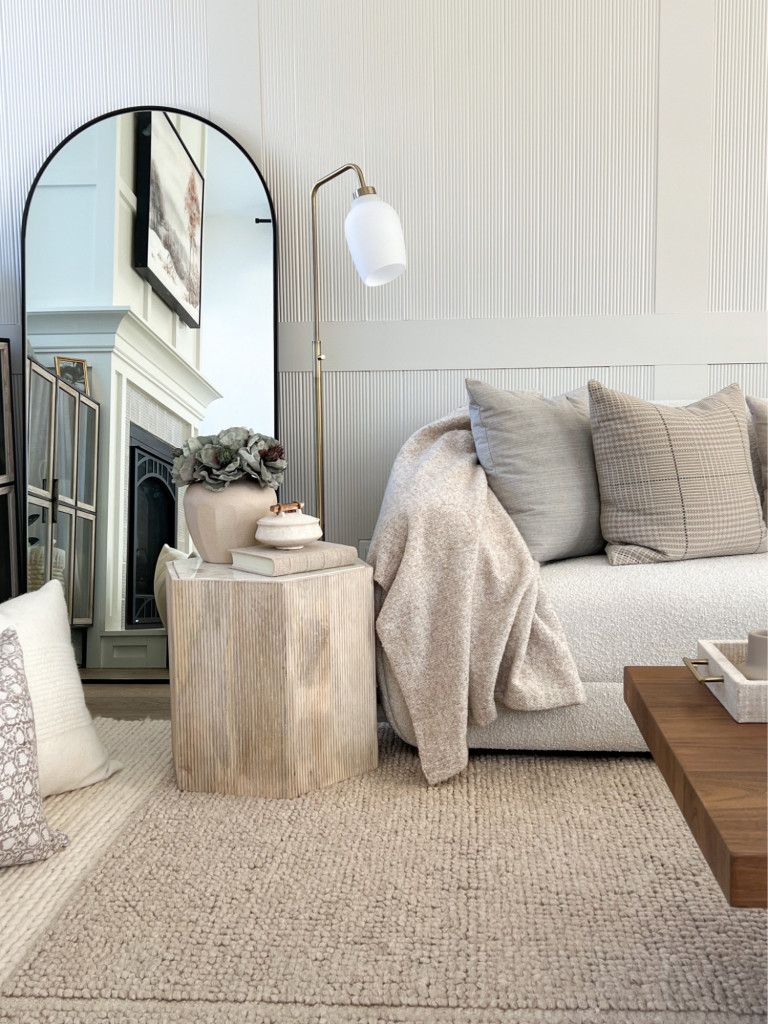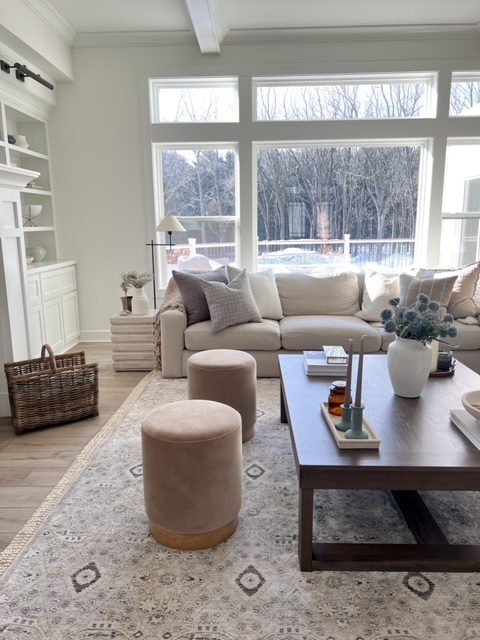 To cover more space in our living areas, without paying a ton, I chose to jump on the layering trend. Here are the reasons I find layering rugs to not only be affordable, but trendy and modern:
3 reasons why layering rugs is for you
If you have a larger space to cover, choosing a base layer such as jute or wool, will allow you more coverage at a lesser cost. You can size up one from your top rug, so if your top rug is 9×12, you will want a 10×14 rug underneath
It adds texture and pattern which brings a modern look. If you are like me and most of your spaces are neutral, you are always searching for ways to bring in some pattern or texture. Texture warms up the space and makes it feel lived in. Adding a wool braided or jute rug will contrast well against your hard floors and allow your pattern rug to pop.
Layering rugs also adds padding. It is often recommend to get a pad to go underneath your area rug for cushioning. However, when you are layering rugs, you are getting that additional padding and softness while utilizing the texture and thickness of the base layer to play into the design
Shop My Rugs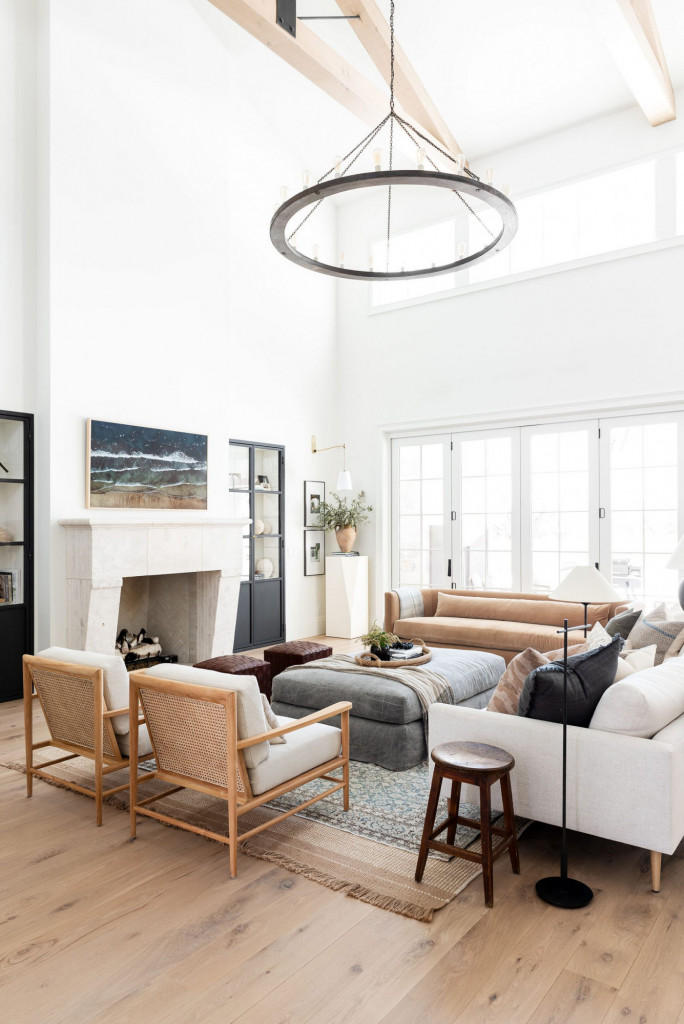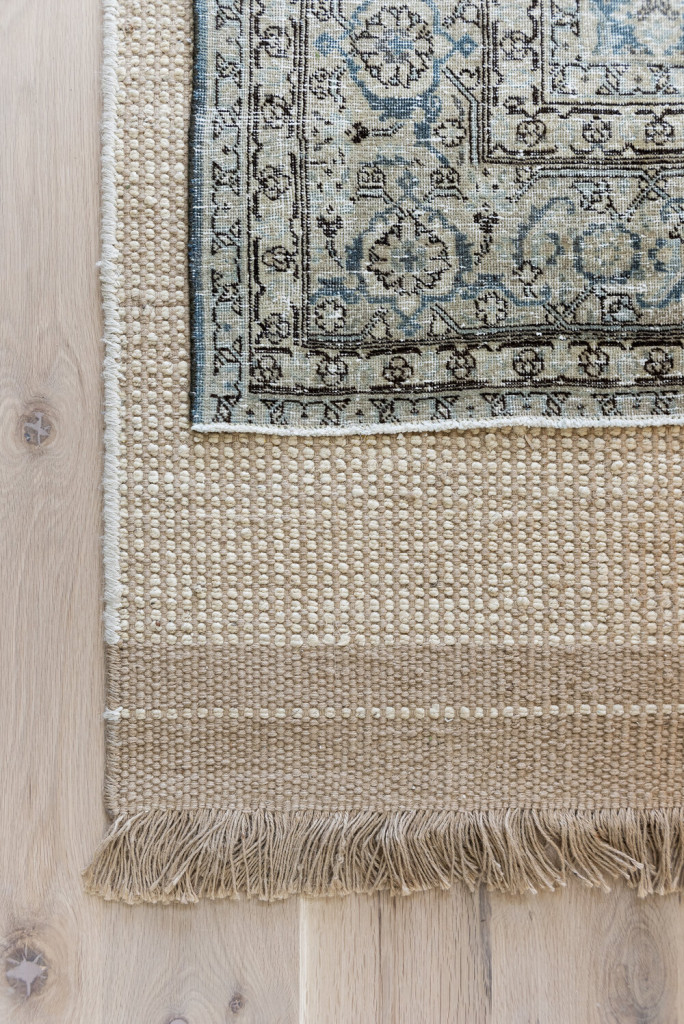 I love this rug layering (and living room) inspiration from Studio McGee
Shown above is a design by Studio McGee where they utilized a natural base layer rug, accented by a vintage one overtop. Similar to them I also recommend utilizing neutral colors for base layers. I gravitate towards natural beiges and off-whites within my base layers, but darker colors would work well too. Personally, I think investing in one jute or wool rug allows for larger coverage, and then you can switch out your printed or patterned rug seasonally.
Base Layer – Go To's

This style tip may not be for everyone, and that is ok! This technique has allowed me to save on costs while adding in texture and thickness to my space. I hope you found this blog post helpful. Make sure to follow me on instagram to see how I am styling these products and much more daily.
xo, kayla
---
This post does contain affiliate links, which means if you choose to purchase something while clicking a link in my post, I may receive a small commission.
Shop The Post