Building a home blog series
Since Kayla Haven began as a home building account I wanted to make sure I shared all the things I learned while we built our home! I have put so many polls on Instagram asking everyone what they wanted to know more about, and there were so many topics. Because building a home is dynamic and has alot of information, I thought I would dedicate each topic to its own post. From now until the end of the year I plan to talk about one topic once a week in this building a home blog series. If you are just getting going building, or thinking about this in the future, hang tight, I am about to give you all the insider information.
Since each home build process is so different than the last, I will try to go in a somewhat structured order for these posts, but they may not all be accurate.
Where do you start when building a home?
One of the most frequently asked questions I get on Instagram and in person regarding building, is "where do you even start?".
A great place to start is determining what type of home you see yourself living in. I am not talking about square footage, layout or even if you want a two story or a ranch. I actually mean, determining how custom you want your home to be.
In the building world, there are essentially three types of home builds that you can choose from (with obvious tweaks and variation along the way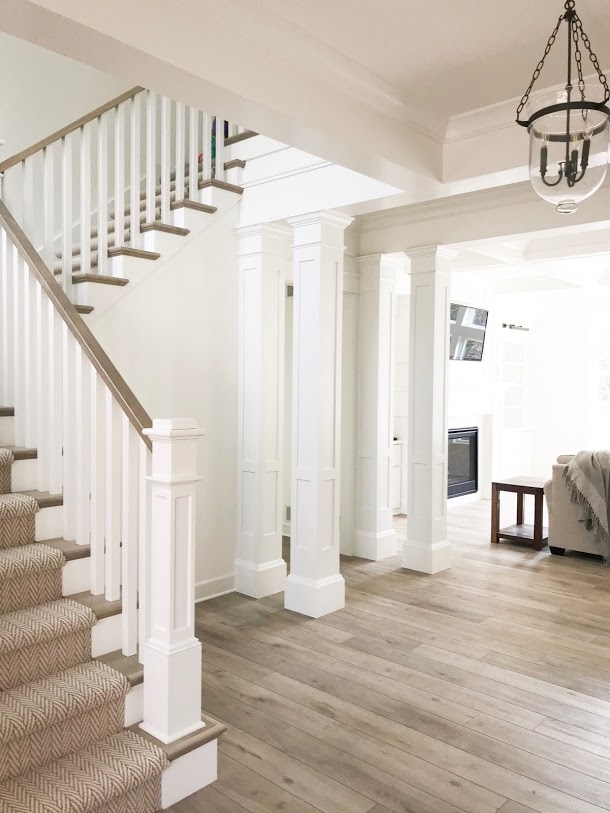 Builder Grade
The first type of home I will talk about is referred to as "builder grade". A builder grade home is your least custom home option. Here the contractor or builder usually has a set of home plans they typically build. In addition, they likely have certain subcontractors they use. Builder grade homes usually come with a list of finish options that you can choose from in certain tiers. Often with a builder grade home, you will meet in a show room to chose your finishes/selections but will have limited choices. This can be a great option if you have difficult time making decisions. Builder grades are often less expensive. Because you are only allotted a certain amount of options many of the materials are in stock and at a reduce price.
Semi-Custom home
The second type of home is a semi-custom home. This is your middle of the road home, where you decide to tweak either finishes or layout but not the entire thing. For example, you may love a floor plan your builder offers but maybe you don't love everything. You may want to change a wall here or there, modifying the plan to a semi custom plan. The same goes for finishes, you may love 80% of the finishes offered, but some you may want to upgrade. You will want to make sure this is something that is okay with your builder before your sign a contract with them.
Custom home
A custom home, is as its defined, custom. Here you are starting completely from scratch. Maybe you found a few floor plans you like on pinterest or want to modify a layout you saw in a local parade of homes but you still are satisfied and need to mesh them together. You decide you want to have full reign on every decision. This includes things like the size of every single wall, the tile, cabinet designs, stains, etc.
Custom homes are beautiful but they can also consist of a lot more work. Lots of times custom homes are much more expensive because they incorporate numerous design styles. The design styles likely need many different subcontractors and various retailers to obtain the products the client is looking for. In a fully custom design there is literally no limit, and you can go as custom as you like.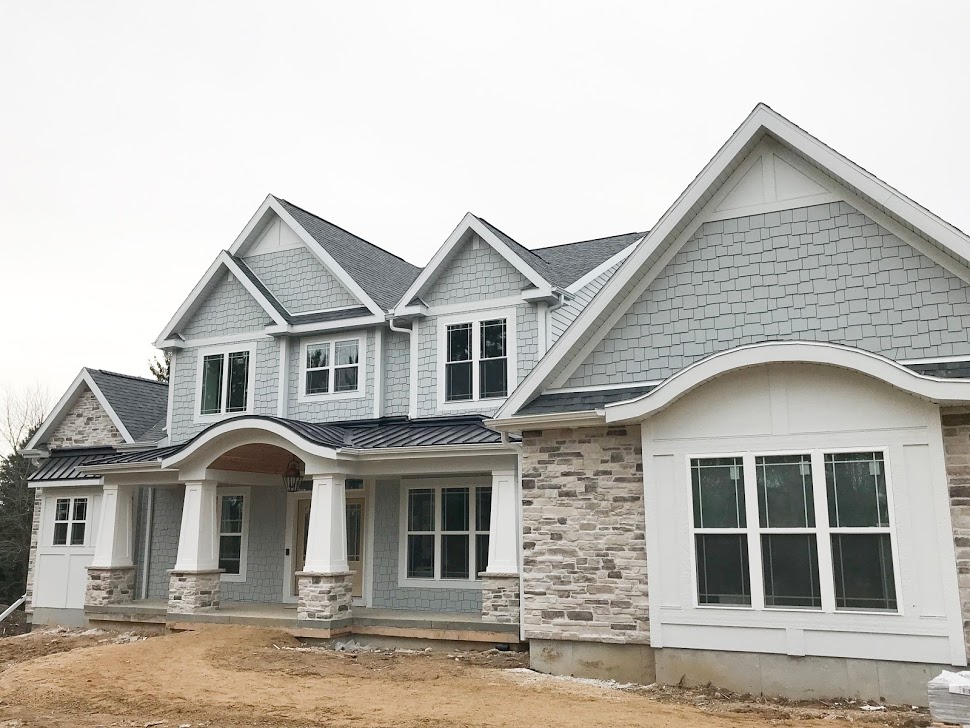 What we did
We built a semi-custom/custom home. We found a few floor plans we liked and eventually landed on the bones of a home our contractor had already built. The home then was modified to fit our layout. Instead of having free reign on all finishes, we did end up meeting our contractors at a local business to make selections. Many of the selections we were presented with were great options. However there were quite a few places we decided to look elsewhere, do it ourselves or upgrade.
its is important to know who is building your home
Find a contractor that has created work that is in line with the type of home you are building. It is important to talk to them about previous projects and even walk through them if you can. Some builders can and will build any type of home their clients want. Others are very specific in terms of what type of home they will agree to build. It is important to have a conversation with your builder right away when interviewing. You will want to know what they are comfortable building and what they are not. In addition, you want to make sure you have all the knowledge you need to have before you start building or break ground. Building a home can and will become expensive really quickly. It is best to have a good idea on what type of home you are building and what they may cost you before you dig a hole.
building blog series
I hope you found this blog post helpful. I plan to continue with these blog series and talk about a topic once a week for the rest of the year. If there are any questions you would like me to address, please leave them in the comments below. Also, if you are not already following me on instagram, make sure you follow along @kaylahaven_ . My instagram has so much helpful information from my building journey as well as numerous other building accounts.