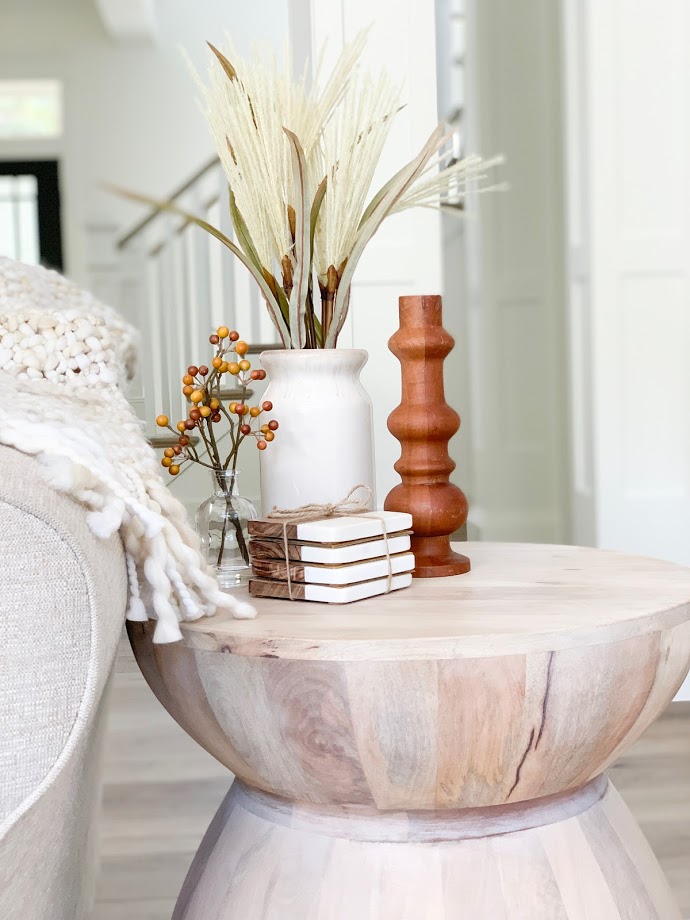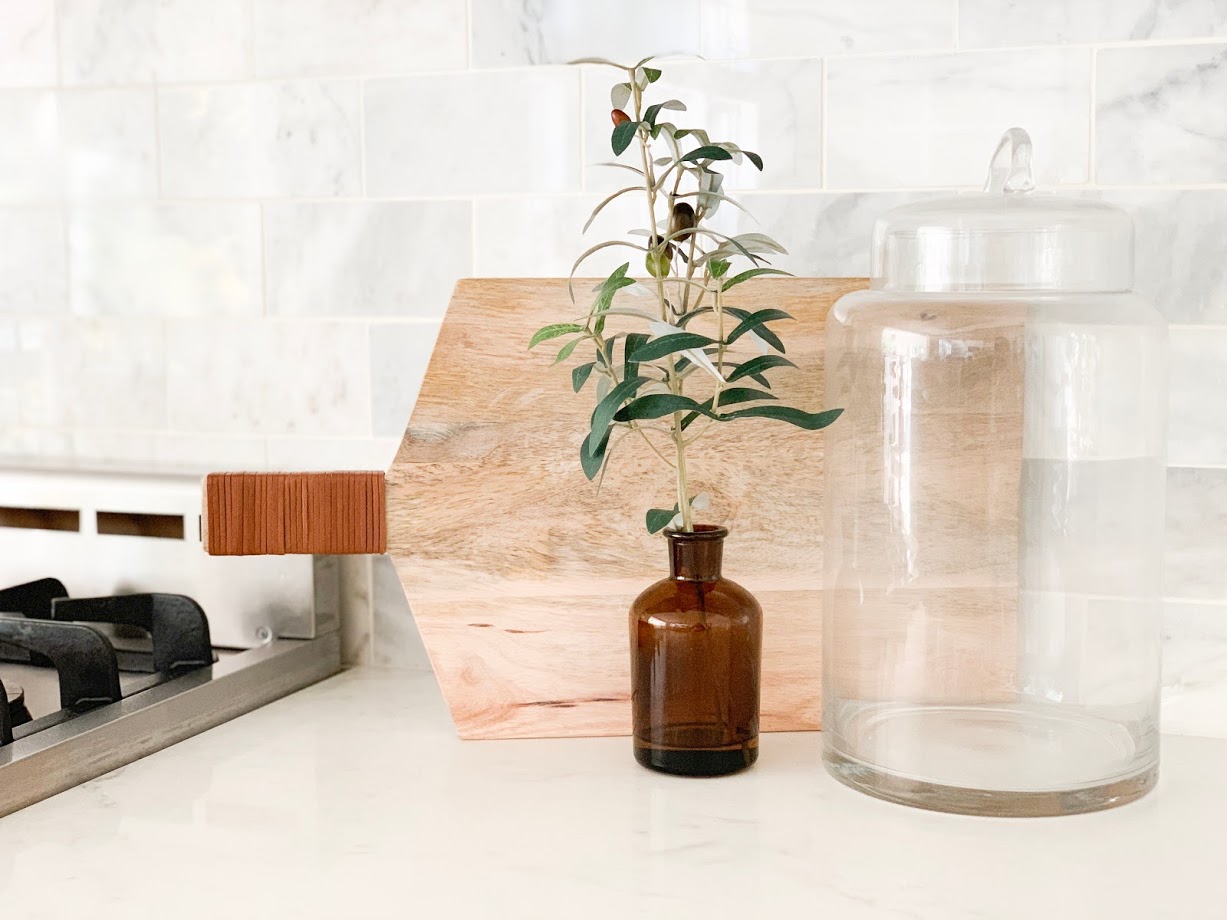 Decorating for the first holiday in our home
It is the first holiday in our new home that I am actually decorating for, and it feels good! We have been in our new home since March but it has taken a long time to get settled! Now that we are getting accustom to our new digs, I wanted to jump on the fall decorating train and spruce up our cozy oasis!
a blank canvas
In years past, I rarely decorated for holiday seasons, with the exception of Christmas. I had a bin of old decor that my Mom gave me when I was leaving for college. Occasionally I would pull it out, but more times than not I just skipped decorating for fall all together.
Our new home is like a big blank neutral canvas ready to be decorated, and that is kind of exciting! When searching for inspiration for our home aesthetic and decor I still tend to gravitate toward a neutral pallet even in the holiday seasons. Though I love my neutrals, holidays are an easy time to add in subtle colors full of warmth. I have also been drawn to pieces with texture, softness and anything organic looking.
|chair| vase | plaid throw|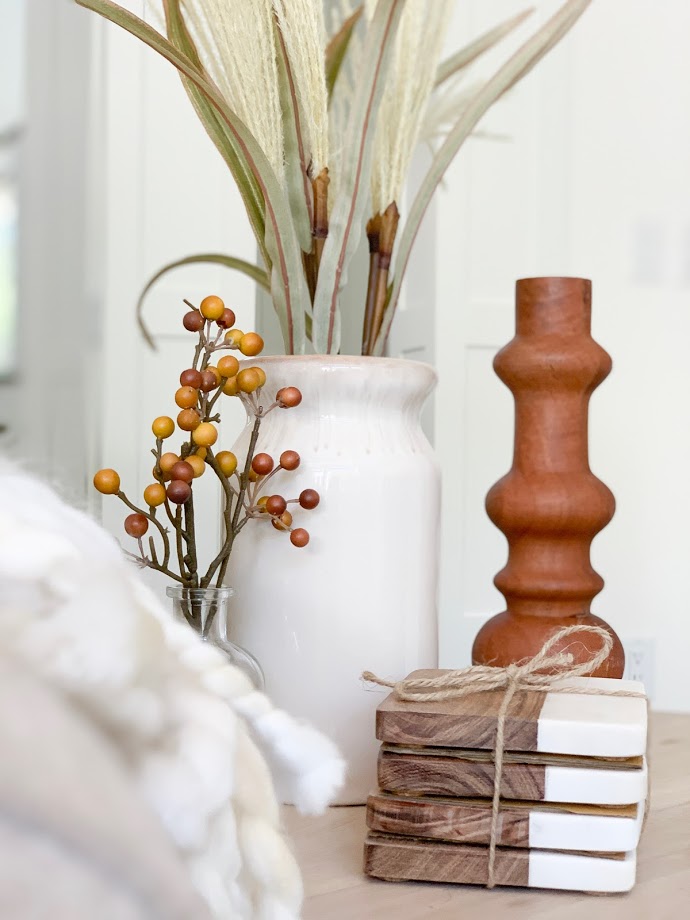 | floral arrangement | coasters | glass vase |
finding inspiration to keep you in budget
Like any room I try to decorate, I think it is so helpful to find inspiration photos in magazines and websites prior to actually decorating. Inspiration photos can be a source of guidance when purchasing the perfect pieces and can make shopping so much easier. I often find that finding inspiration in a magazine or photo can help solidify a design. Sometimes even putting together a design board is helpful to see the space as a whole and prevent over spending.
Some of the colors I was drawn to when choosing our fall decor, were earthy browns and taupes, creams, beige, blacks and yellows.  I absolutely love finding a great vase and filling it with seasonal sprays and greenery and I think this is a great way to warm up a space.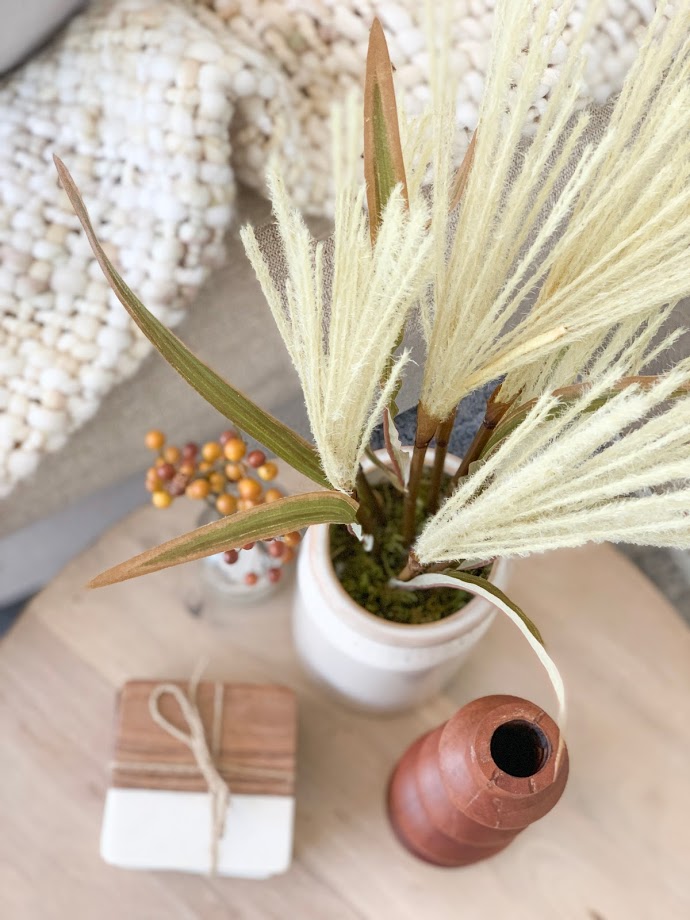 | vase with spray |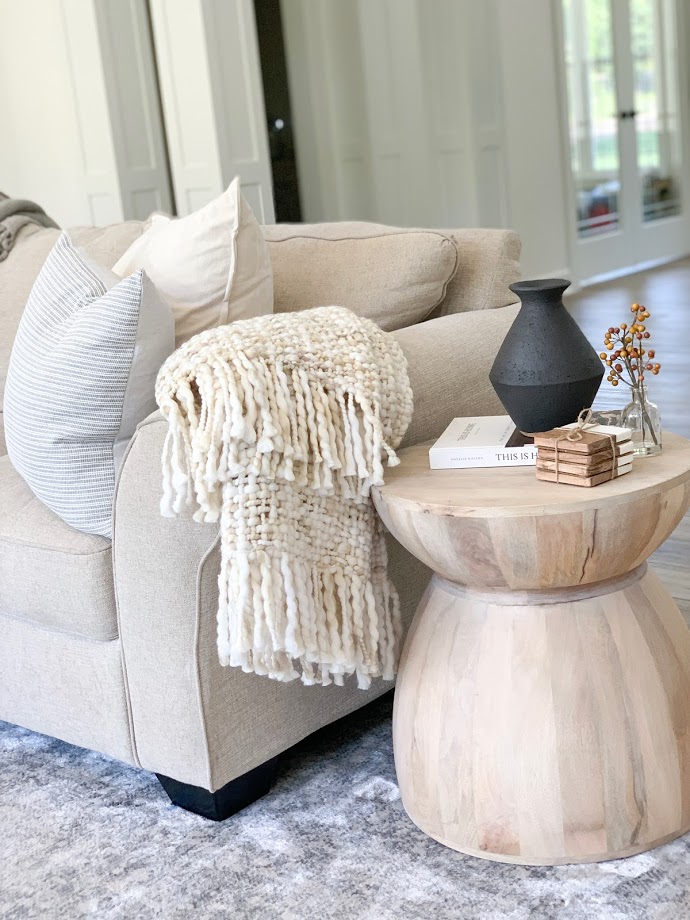 | end table | chunky throw | pillows | coasters | black vase |
This chunky knit blanket is a must have! I am obsessed with the color variations and it is literally the softest thing ever! This little end table gets a lot of attention on instagram. Probably because it's so fun to look at! I love the natural wood and the hourglass shape. It steals the show even with all this good fall decor!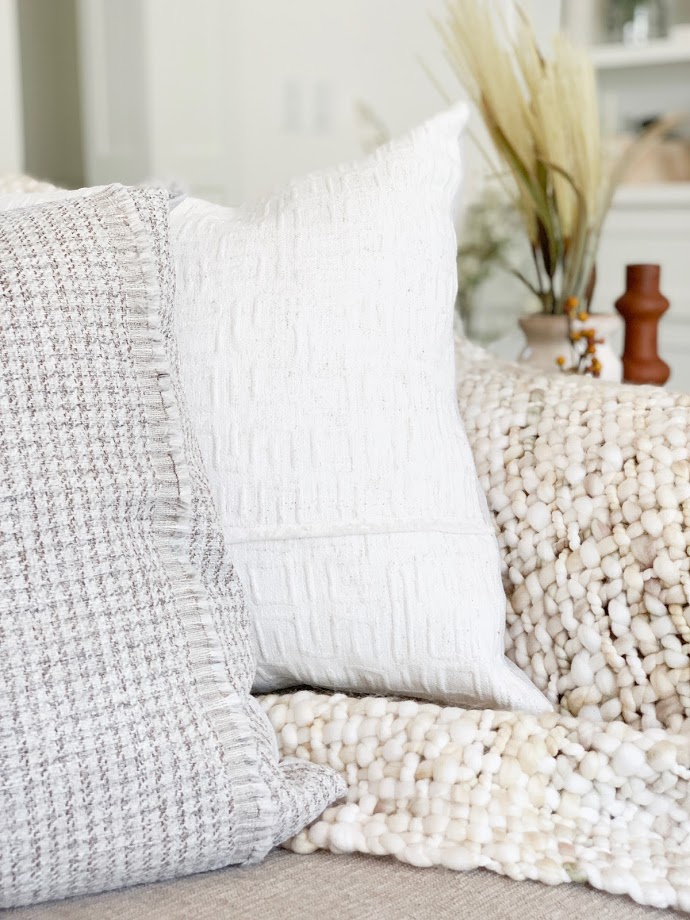 |throw pillows | chunky throw blanket |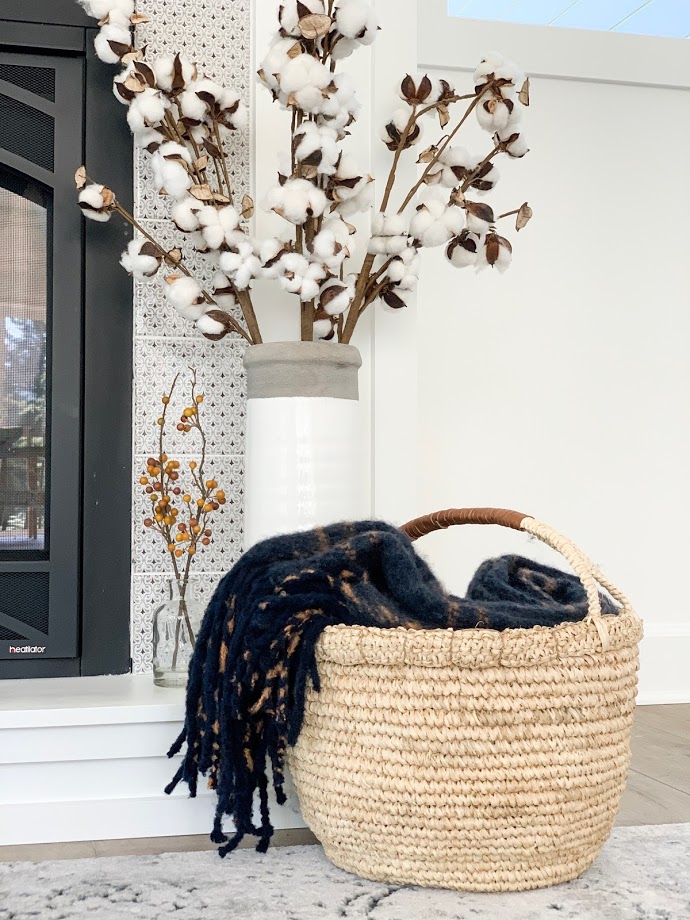 | plaid throw | large vase | cotton stems | glass vase |amber glass vase (above ) |
Beautiful decor without breaking the bank
My fall decor purchases came solely  from Target and Pier 1 this year, and I think I had great success. If I would have had more time I would have loved to purchase some things from Bloomist. I plan to use some of their decor for Thanksgiving and Christmas.
This week Pier 1 is having a buy more, save more event where you can save $20 if you spend $100. They also have free shipping for orders over $49, as well as other deals including 20% off furniture and vases. Don't forget about their amazing candles, either 🙂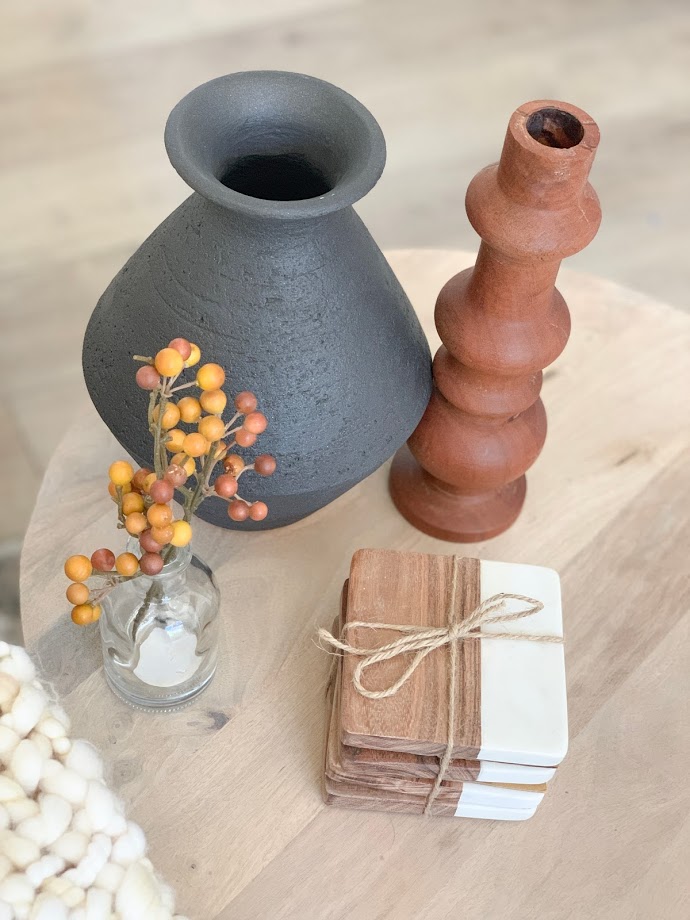 | coasters | black vase |
At the bottom of this blog post I rounded up a bunch of of the items I purchased for my home decor, along with others I absolutely love. Many of them have free shipping and are fairly inexpensive. I also chose many of these pieces because they felt very timeless to me, and things I hope to use for years to come. I hope you find this an easy way to shop!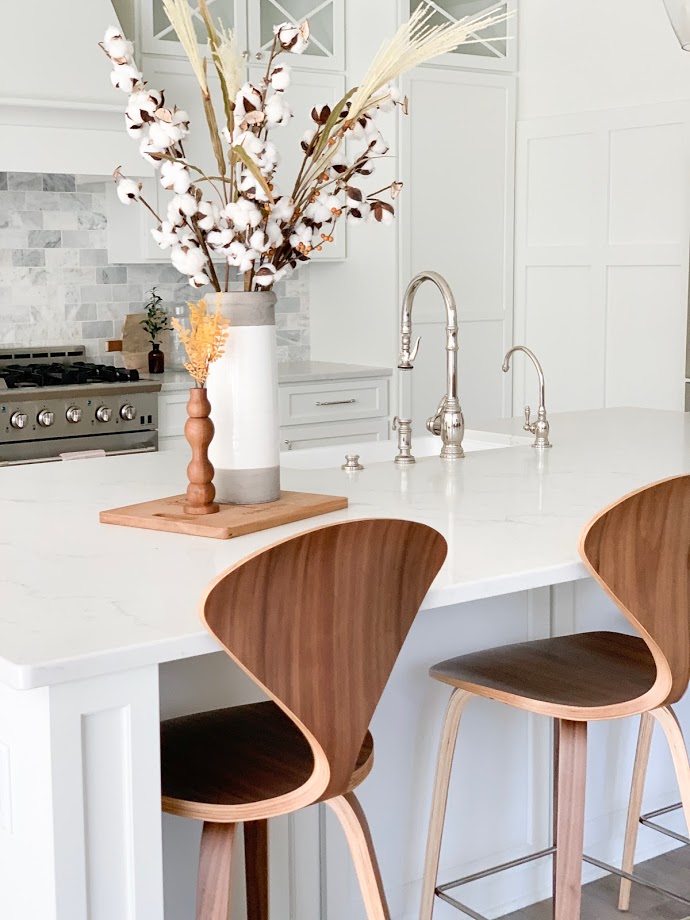 | cotton stems | large vase | counter stools |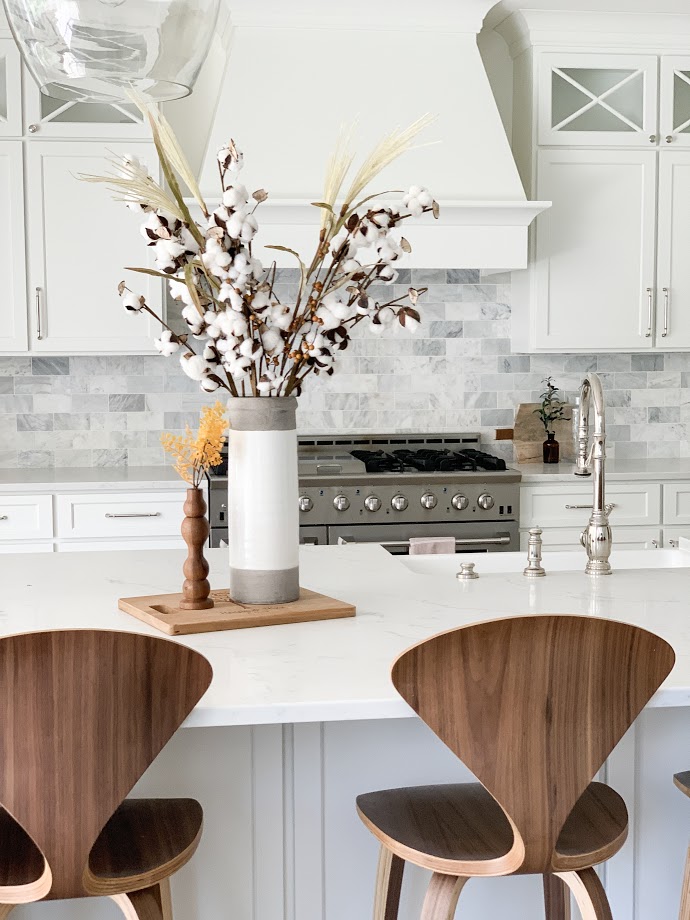 I hope you found some inspiration by this blog post that may help you with your fall decor. If not, be sure to check out pinterest or instagram for additional inspiration pictures, you are sure to find something you love! Happy fall everyone, it's such a great time of the year!
xo, kayla
---
Kayla Haven fall decor favorites

---

---
Pier 1
Save $20 when you spend $100, $50 when you spend $200
Free shipping over $49

Shop The Post