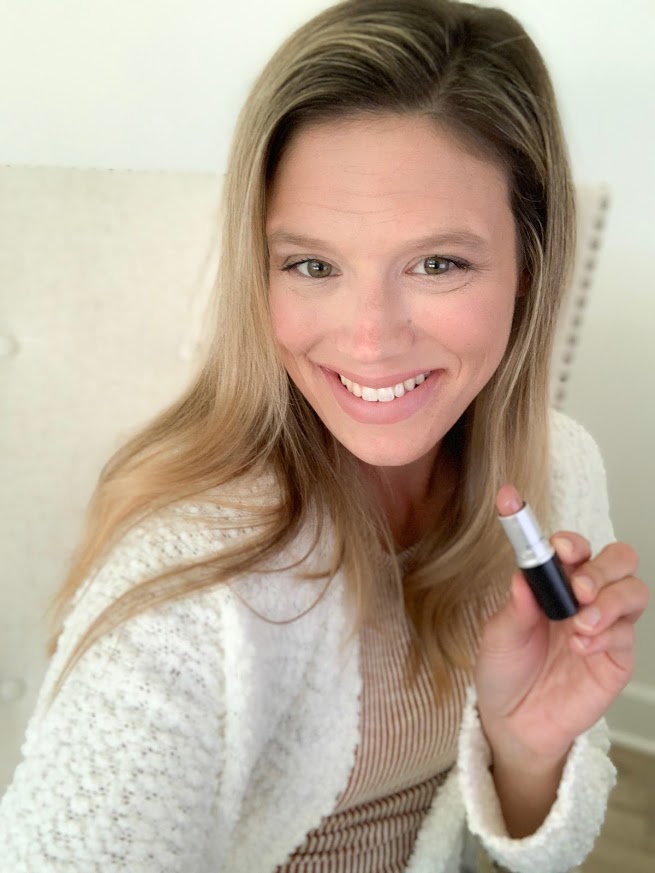 | liner  (boldy bare) | primer | lipstick (Blankety)|
This post contains affiliate links, which means if you purchase through a link on my post I may earn a small commission
I just recently started my nude lipstick obsession, and it's real ya'll. Neutral layers are my love language in my home and in my wardrobe, so it makes sense I would be drawn to neutral lip combos!
I struggle with dry lips that often crack, especially when I am working in the hospital. On the days that I am home, I love putting on a nude lip liner and lipgloss. Everytime I am in Sephora or Ulta I am always drawn to the nude lip colors as well as the light pinks, because I feel they are so versatile.
Recently I purchased a few new lip sticks in various nude shades, but I seem to keep coming back to this particular combo!  I have had this lipstick for a couple years now and it's one of my absolute favorites.
three things that help my dry lips
If you are like me and suffer from constant dry lips- you need to try this lip mask. For the past few weeks I have been using it every night and I have noticed a considerable difference in the dryness of my lips. Once a week I will also use this lip scrub by MAC that helps get all the dead skin off my lips. Because I have really dry lips my lipstick and glosses tend to only last a little while. I came across this lip primer by MAC and it really does make a huge difference. A little goes alone way.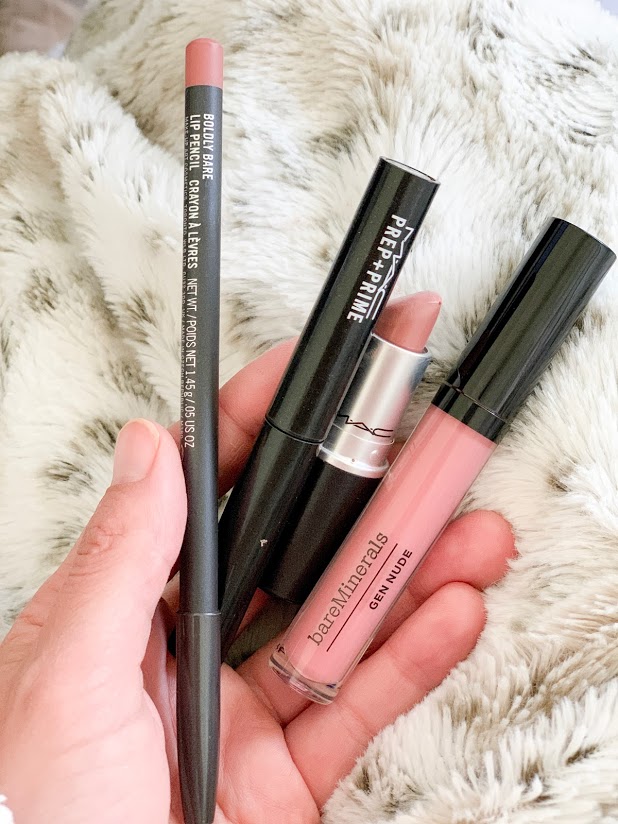 | lip liner/ shade boldy bare | primer | lip stick /shade blankety | gloss / shade girl boss |
nude lip combo I keep coming back to
These four products are staples for me that transition from season to season.
Lip Liner in boldy bare– this is such a perfect neutral lip liner that really helps give definition for someone like that me that lips seem to mesh right into the rest of my face. I love this neutral shade along with this other one in soar, because they go with SO many of my lip sticks.
This neutral lip stick is one of my all time favorites. The color is Blankety and it goes on so soft and hydrating. I think I need to buy some back ups just to ensure I will never run out. It is one of my absolute favorites!
Finally this lip gloss that I just picked up by bare minerals is one of my new favorite products. I don't have it on in this photo but I use it often. This lip gloss is long lasting and the name Girl Boss sold me immediately. It's also a perfect nude with a hint of pink. I love this look for end of summer and transitioning into fall.
Shop The Post