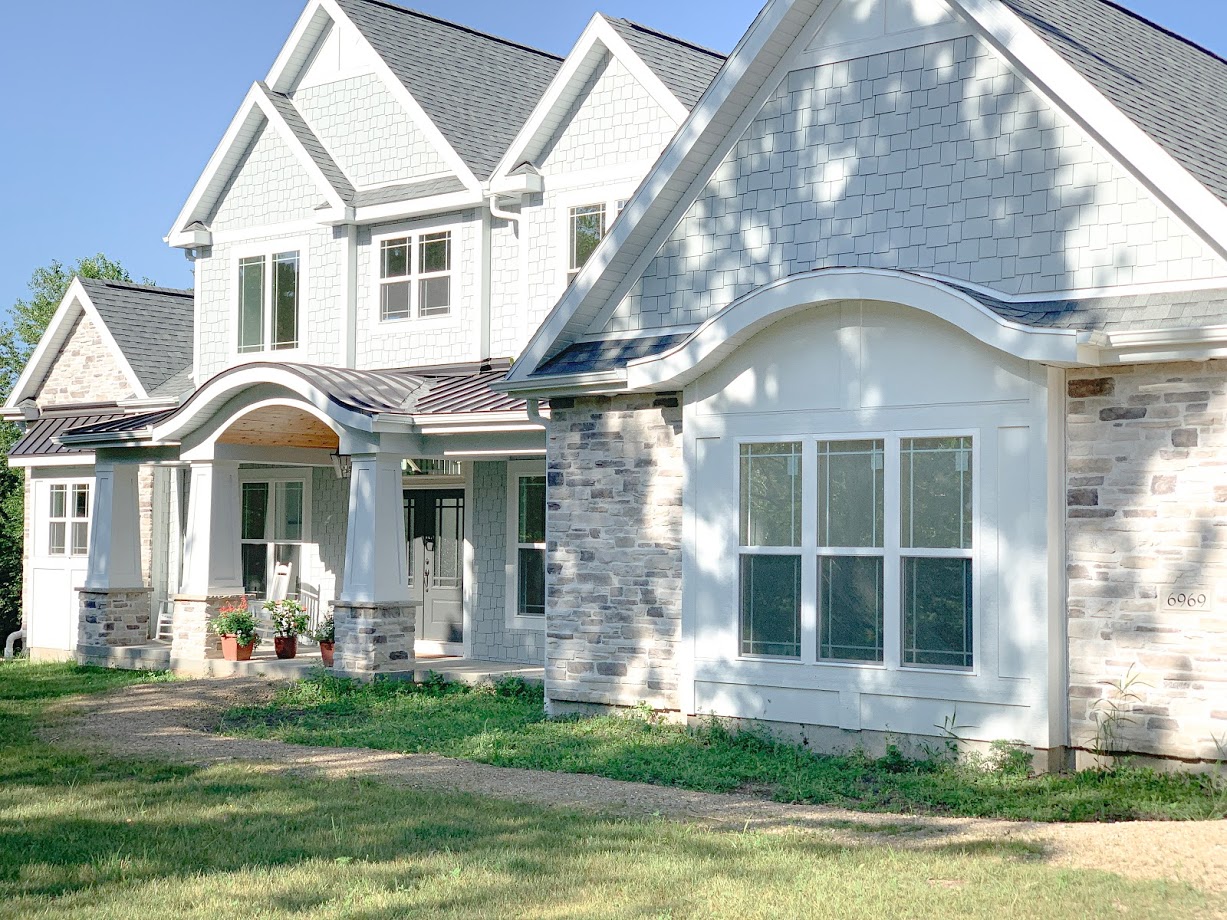 choosing a floor plan
One of the most frequently asked questions I get on Instagram is what to expect when building a home?  The second is usually followed with how to best prepare yourself? Now that we have completed our build I thought it would be helpful to go through a series of blog posts with things that I think would be helpful if you are just getting started. The first of this blog series is one of the first steps we took in the build process…deciding our floor plan.
When I think about one of the very first steps of building a home it really comes back to deciding on a floor plan. I think if I would have known the importance of knowing your must haves before settling on a contractor I think I may have started designing my floor plan even earlier in the process than I had. It really is never too early to write down your wish list and even draw it on paper. Things can always be modified but if you aren't sure where to even start, close your eyes and think of how you envision your home.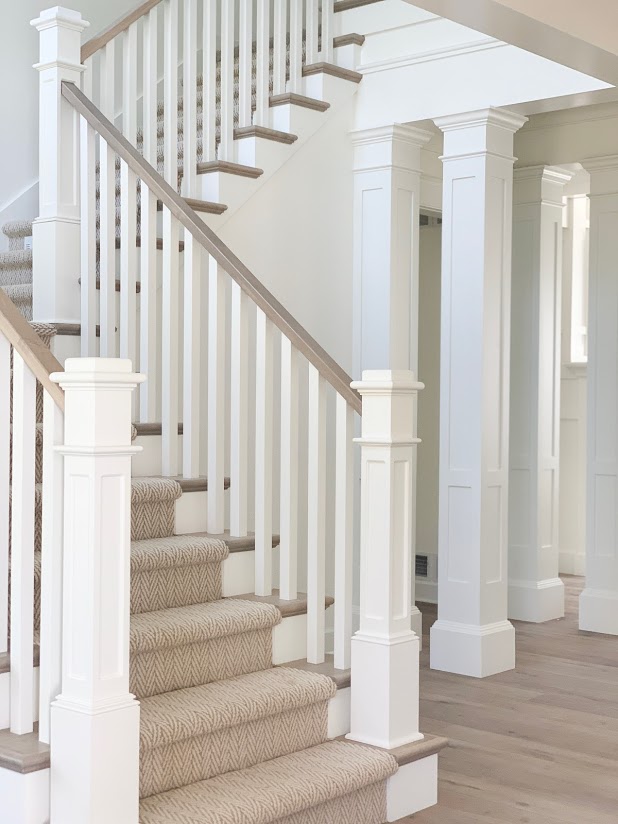 choosing a contractor
Deciding on your contractor really comes down to how custom you want to be. There are three different types of homes you can build. A builder grade home/spec home, semi custom, and custom hoe. When you decide on how custom you want to be, this will help you narrow down the contractors you may interview. For us we decided to go semi-custom/custom and although we had an idea of the kind of house we wanted, I don't think I was fully prepared for identifying details of and finishes as soon as I needed to be.
finishes and budgets
Each contractor usually has a specific type of house they are more prone to building. Although all contractors and certainly contract out any type of home, there are certainly builders who are more accustom to certain types of builds (multi-unit, lake lots, fully custom, builder grade) Once you decide on your floor plan and have a decent idea of what types of finishes you are expecting you can narrow the process down. We interviewed numerous builders before settling on ours. Each person will have a different decision than the next in terms of why they went with their builder. For us it came down to our builder ensuring us he could deliver the product we were asking for. His estimate was in line with what we were budgeting so we signed a contract.
The more specific you can be on the finishes will help with the general estimate/quote they provide you when your floor plans are finished. I did not realize how important this was going to be and something I really wish I would have known more about.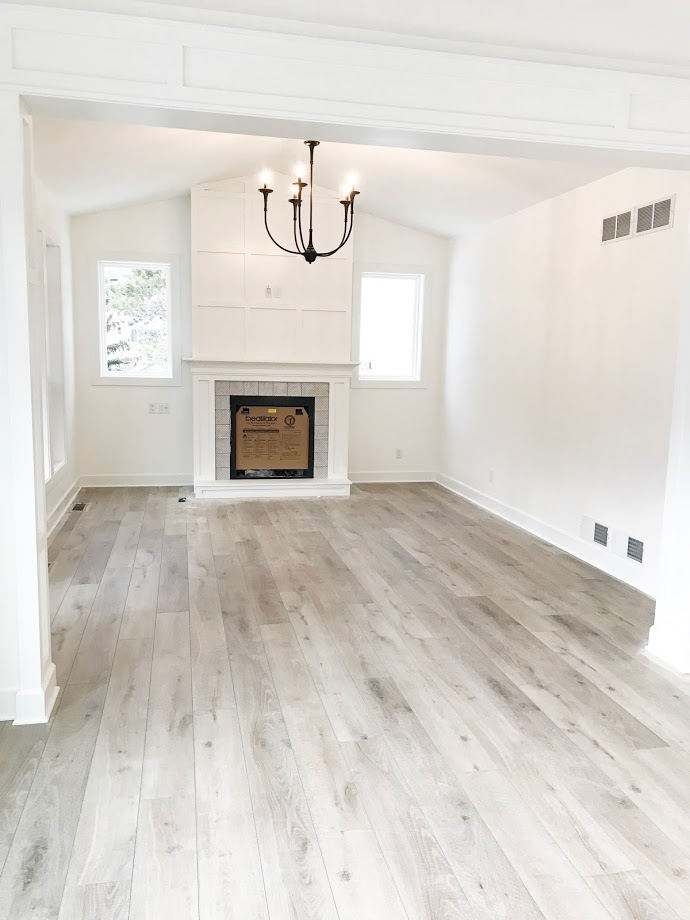 finding inspiration for your floor plan
If you are like me, the dream of building has likely been on your radar for a really long time. I have so many pin boards on pinterest full of floor plans, home designs and inspiration. It is such a fun thing to do and nowadays there are so many great resources for getting started building a house. I spent alot of time on adhouseplans.com eplans.com, pinterest, and instagram.
make a list of must haves and then narrow it down
For our specific floor plan my husband and I made a list of must haves before even contacting builders. We wrote them down on a list. Some must haves we wrote in sharpie marker, as they would be non negotiable. Our number one priority was square footage. We had lived in two previous homes and we wanted to make sure we weren't going to grow out of our forever home. It was important for us to have a space where we could host and friends could come over.  Once we made this list of must haves, we were able to narrow in on our search for floor plans that worked.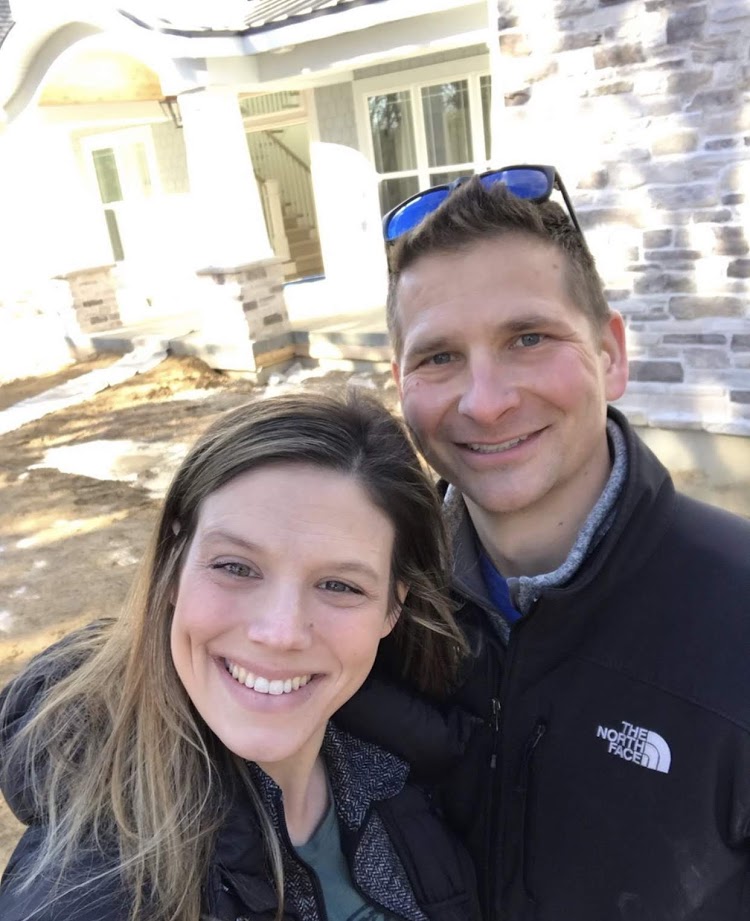 attempting to find our floor plan online…
After we made the list of must haves we started plugging them into search engines such as adhouseplans.com and eplans.com looking for plans that checked our boxes. It felt a little overwhelming thinking of building a floor plan from scratch. Instead, we started looking for floor plans that fit some of our must haves. We eventually realized we weren't going to find our exact plan so we tried to find similar options that we could modify.  In addition to the internet being helpful, we also searched local. We would look at local builders and their websites to see if they had any similar plans or things that caught our eye. We also spent a few summers walking through parade of homes. It is such a different feel walking through an actual home and seeing how the space feels compared to plans online.
our personal must haves
For us our dream home consisted of a two story with the master on the main floor. This was surprising to us as my husband and I have never lived in two story before! After living in two open concept ranches, we felt like this was the floor plan that would work best for our family. In our previous homes we always felt like we were tiptoeing around our house after the kids went to bed. We really wanted to have their space upstairs. Since we were building custom, we had the opportunity to make the footprint function for us.
open concept yet defined
Our two previous homes were ranch homes with fully open concepts. It was really nice being able to interact with everyone in the house and not feeling closed off. Unfortunately we felt like the fully open concept was too much for us. With kids, it always seemed to feel like when one room was messy, the entire house was messy.  After looking around at inspiration photos and spending some time at the parade of homes, we realized we needed open yet defined. We landed on larger door casings that separate the living spaces so beautifully and also provide function. Now when one room is messy, it doesn't feel like the entire house is.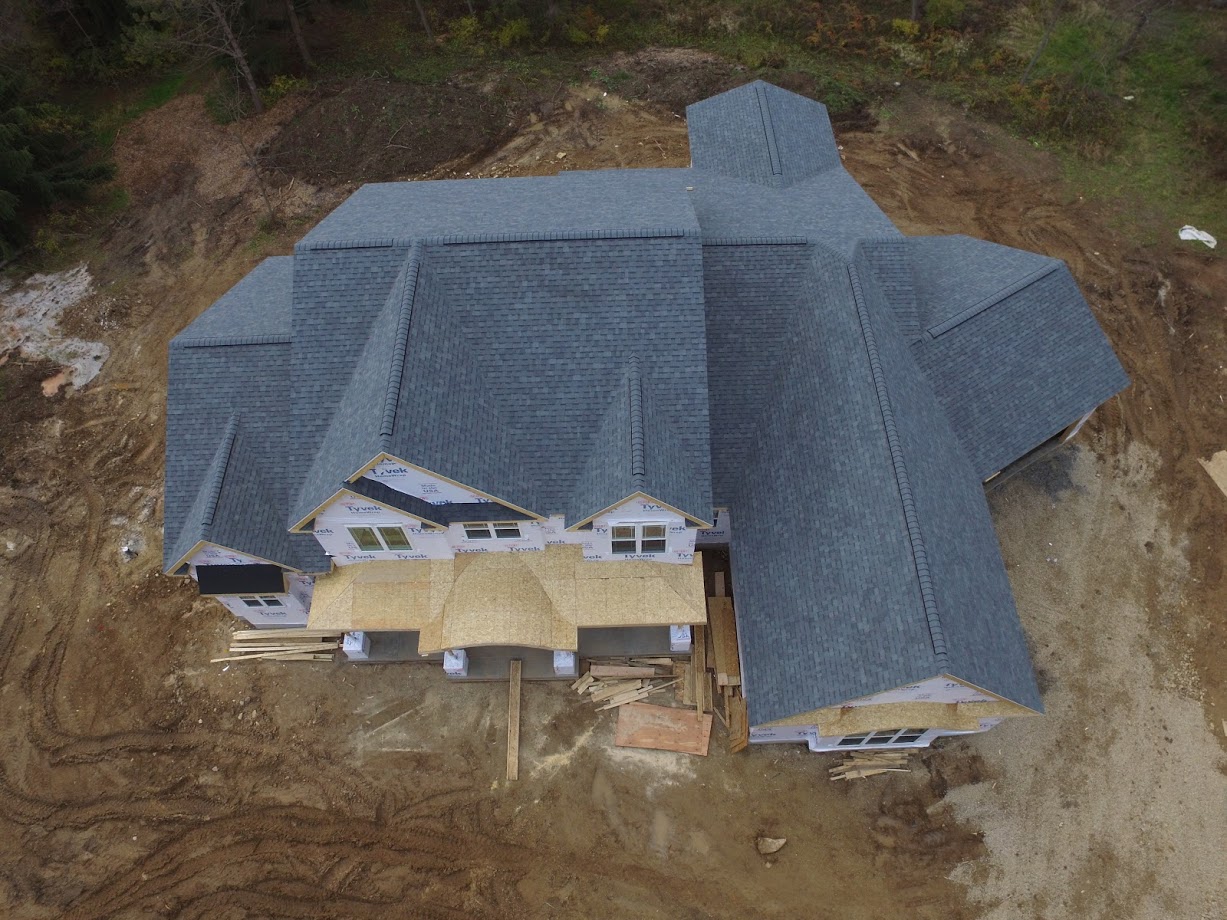 It was stressful yet exciting deciding on our floor plan. Even after choosing our floor plan, it took another few months to get everything exactly the way we wanted it. It was important to hammer out all the fine details before we broke ground. This can be really exhausting, especially if you are itching to break ground. The reason it's so important to get your plans as detailed as possible, is that your subcontractors follow the plans. If it isn't on the plan, it likely wont happen how you envisioned it. This can be tough, especially if you are out of your element in the design world. I didn't realize how in depth I really needed to be with every single decision.
check out more of our build on my instagram
This entire blog and my instagram account began with documenting our build process online. I want to encourage you to head over to my instagram and give it a follow @kaylahaven_The entire process of our build is documented on my feed. I also have share many other home building accounts that provided me inspiration. You may find more inspiration, or helpful tips for building with following the hashtag #homebuildfaq.