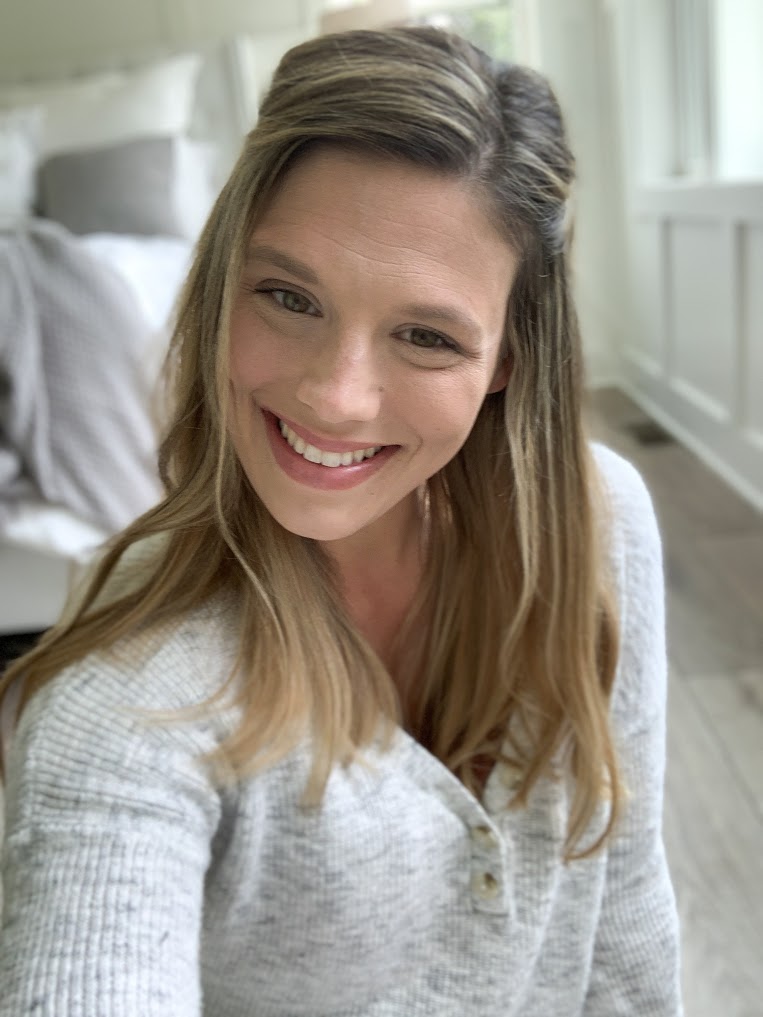 neutral layers and transitional pieces
I don't know about you, but I am a sucker for all the fall cozies. Living in Wisconsin, we get to enjoy summer for all of five minutes before fall hits and we usually live in layered clothing for the next 9 months.
This post contains affiliate links, which means if you purchase through a link on my post I may earn a small commission
I am a homebody through and through and that includes living in whatever comfortable clothing I can get my hands on. Most fall days you can find me in jeans and a sweater , or leggings and a sweater. Fall is right around the corners for us (we live in Wisconsin) which means I can't wait to go shopping! It is so fun to shop in the fall time and my husband and I actually have a trip planned for the mall of America at the end of September to do just that!. I used to do this with my mom and we had a blast preparing for back to school. I wanted to round up some of the pieces I have found so far for this fall. Not all of them have links but just some outfit inspiration for you!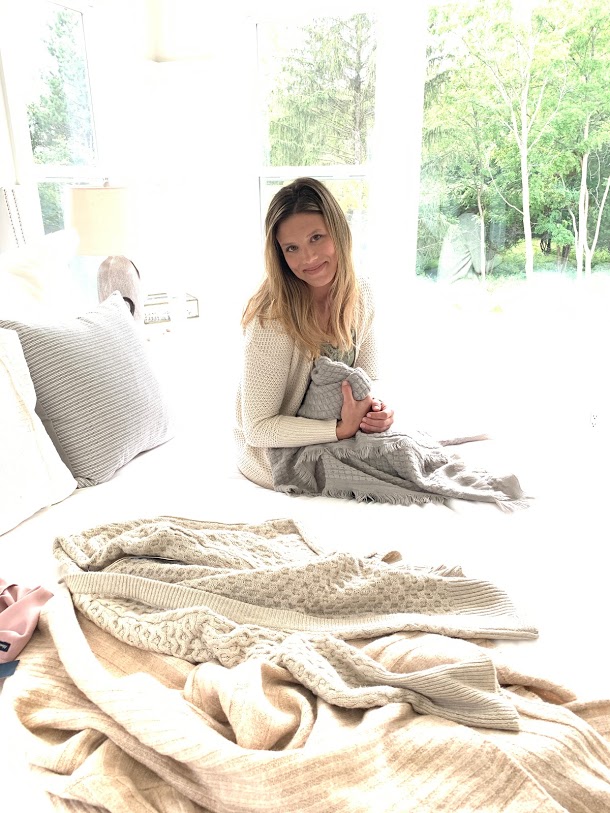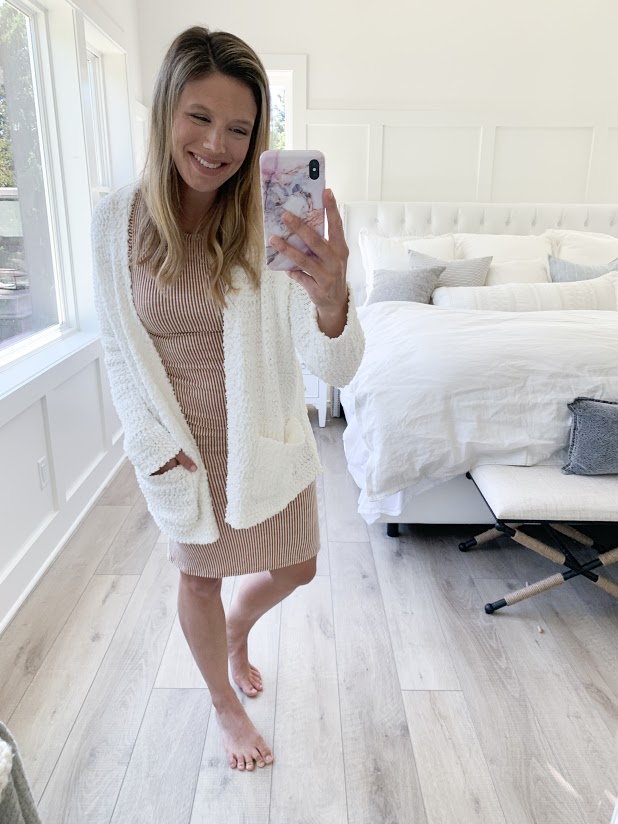 transitioning to fall with a dress and a cardigan
The first is this midi dress (pictured above) These are my new end of summer/fall obsessions. I found three of this knee length dresses at T.J. Maxx last week all for $12.99. I love the length on these, especially being a Mom. They are a great option for the end of summer/early fall because you can throw a chunky cardigan ( similar here ) over the top for an effortless and casual look. I unfortunately could not find the link for these items but this is just a casual look that you could replicate. I linked a few similar options below.
chunky sweaters are my love language
Speaking of chunky sweaters. The bigger the better right? Just kidding. I am always on the search for extremely comfortable sweaters that I can dress up and down. I love the oversized slouchy fit that you can throw on with leggings, and often size up one in many styles to achieve that look and feel.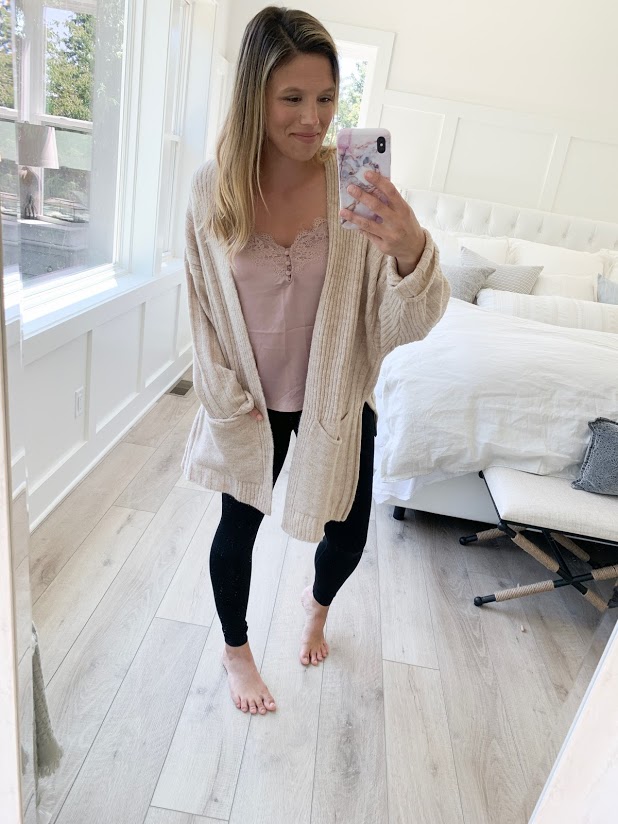 | cardigan | lace cami | leggings |
when in love, one in every color
I purchased this chunky cardigan at the Nordstrom Anniversary Sale and its restocked now. It's the perfect slouchy, oversized cardigan and it's so warm. I got it in two colors the gray and the oatmeal and I love them both equally. Both are oversized so you can size down! It is so easy to feel like you put yourself together with a casual look like this. This cardigan is definitely a staple piece for me this year!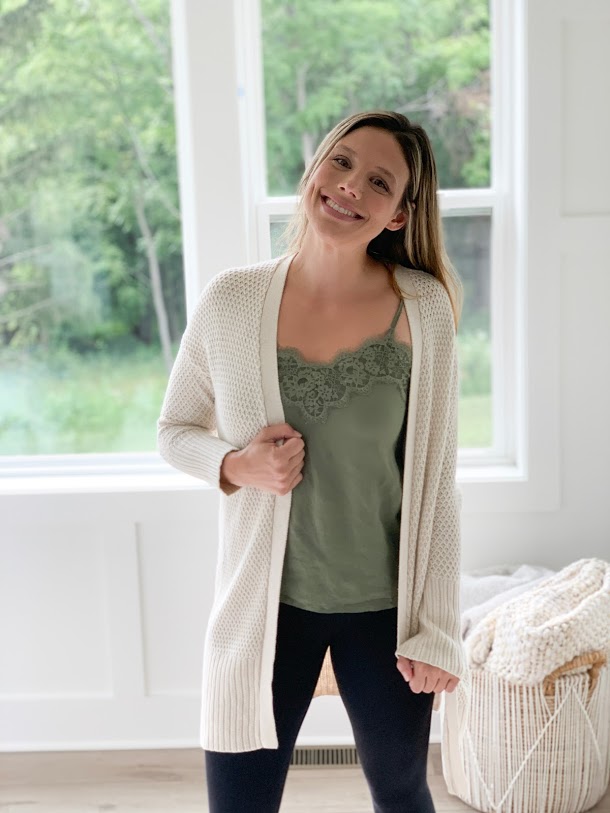 |lace cami |
another sweater and dress option
Below is the same cardigan but in the gray color. I wore it here with my favorite rouched body con dress. If this dress is not in your closet yet, you need to grab it. It is literally the most flattering dress on any body type. I would say it runs TTS or a little small- I am wearing a medium. This dress is also bump friendly, just size up one! Such an easy comfortable dress to throw on in the summer and transition into fall with! Would look so cute with a pair of boots too!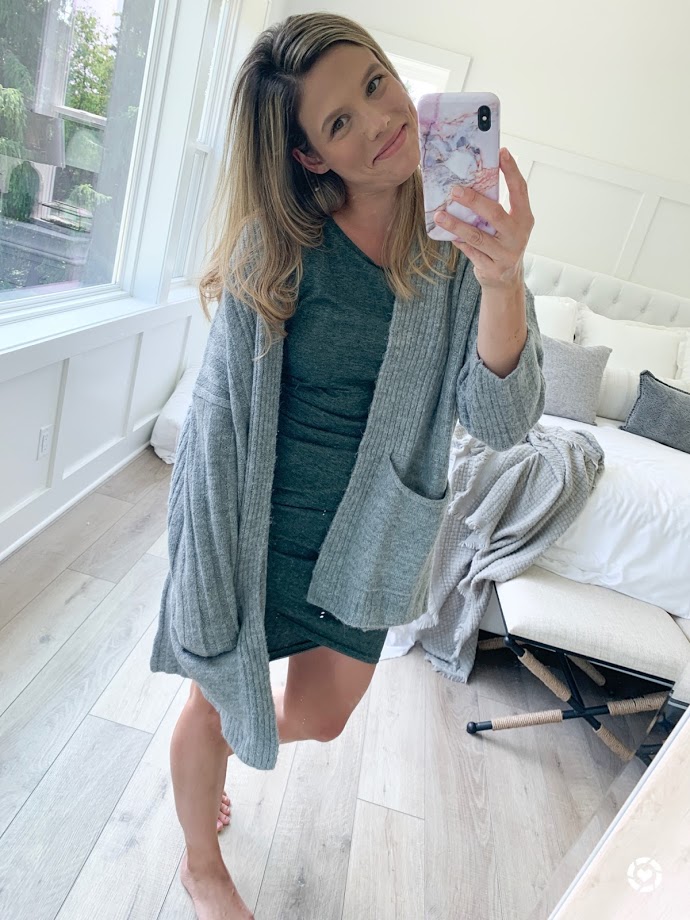 Neutral layers are my jam
Something new I have been trying this fall is pairing oversized sweaters/cardigans with skirts. Each time I am out shopping, I am trying to find a great mid length skirt, or midi skirt. I am not sure what my obsession is- I think I am just looking for something different for this transitional season this year. I love this skirt from Abercrombie but its unfortunately sold out. If you have any recommendations for great places to grab midi skirts, share below in the comments I would love to know 🙂 I love that with a skirt you can feel a little more dressed up, yet still be comfortable and casual. Neutral layers are my favorites!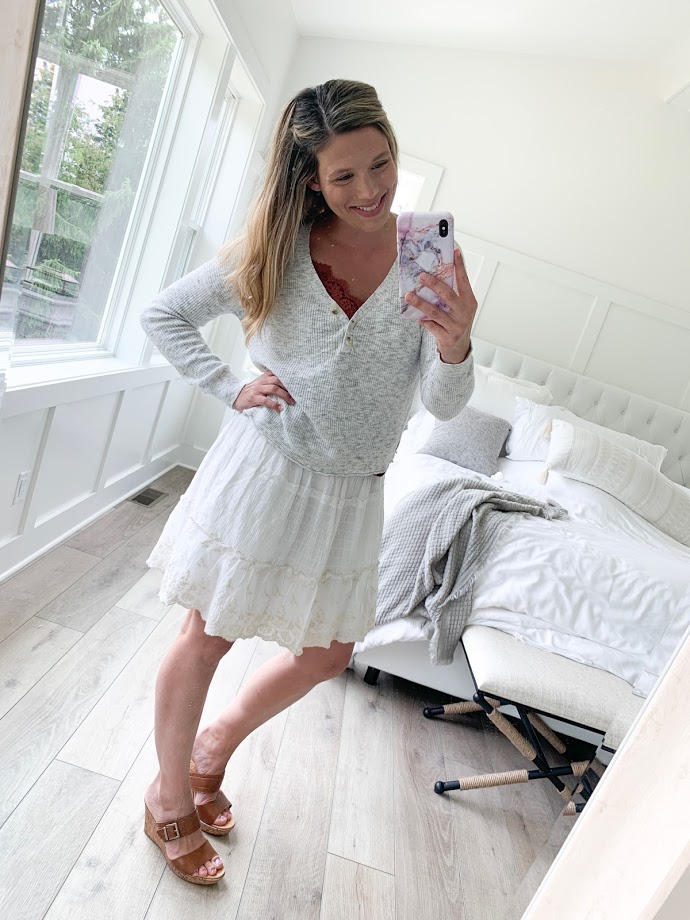 | sweater | lace cami | shoes |
favorite places to stock up on cute fall clothing
But I have so many! In all seriousness I love shopping at various retailers dependent upon what product I am looking for. I do have a few places that I absolutely go to for sweaters of better quality. I also can't get enough of target and sometimes their clothing is just all amazing! Some of my other favorite places are Abercrombie and Fitch, Free People, Nordstrom and Vicicollection.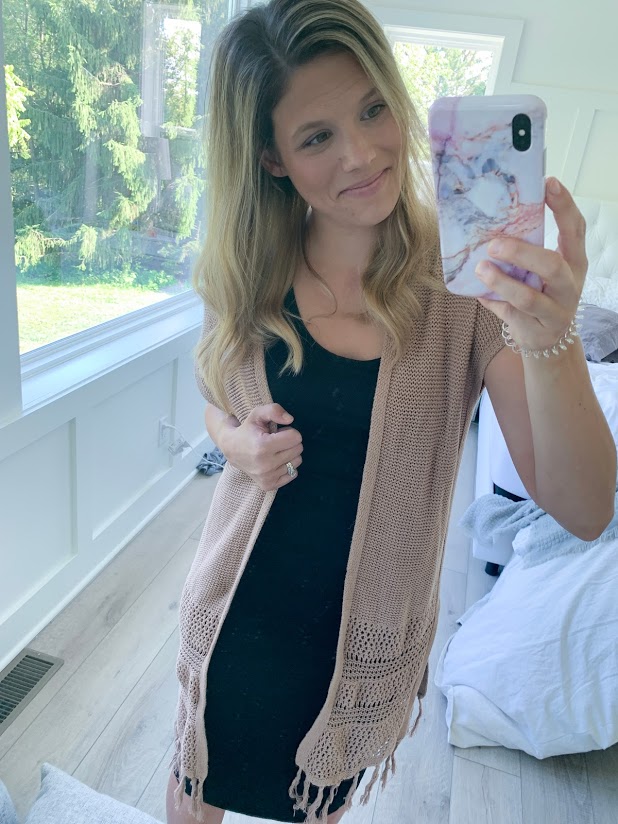 Below are some fall transitional pieces that are in my cart
---