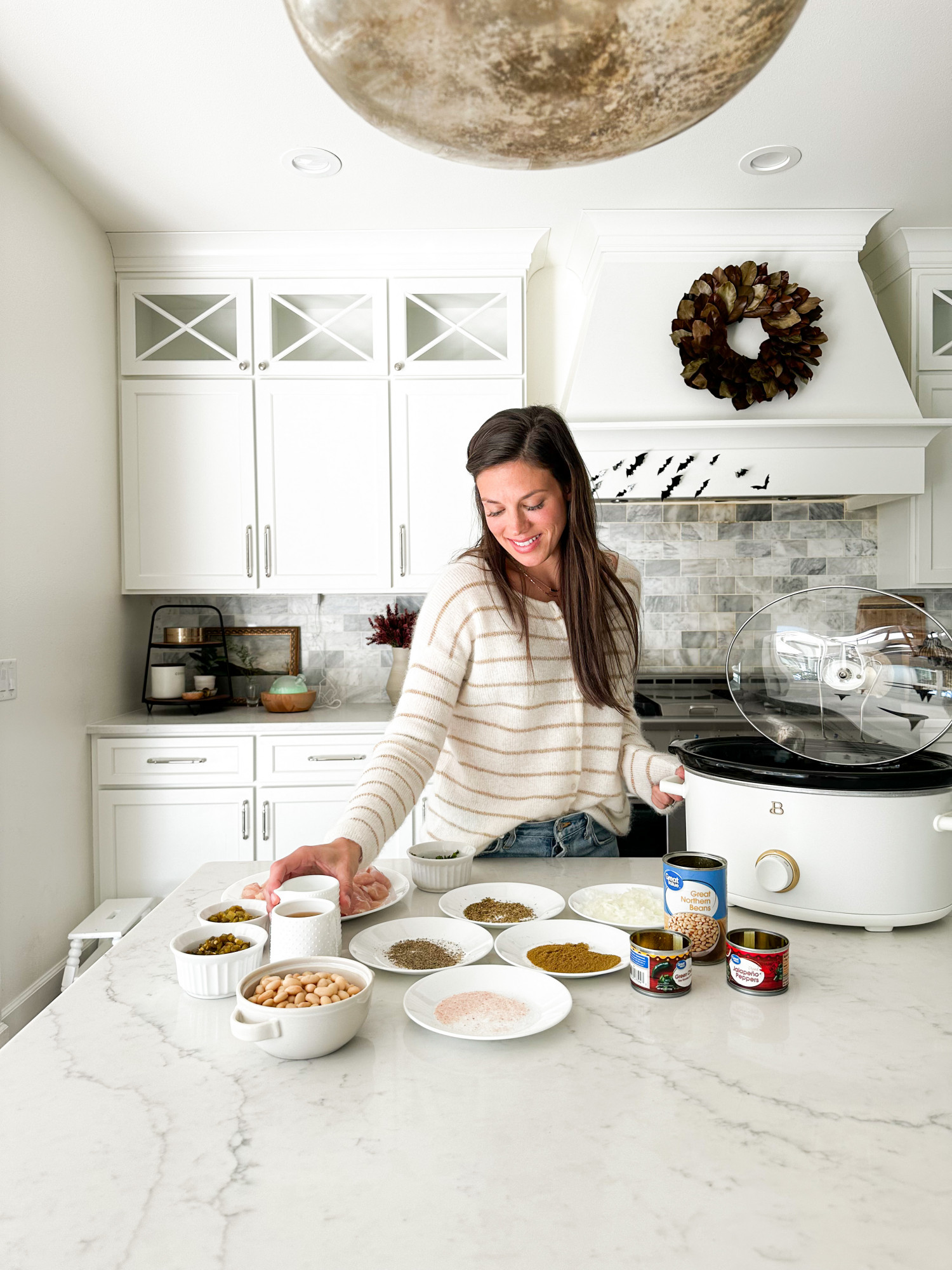 I don't know about you but when the temperatures start dropping in Wisconsin, I am all about the comfort food. There is just something about the crisp air, wind and rain that make me crave all of the cozy things. I think most people can relate which is why there is an abundance of feel good comfort food recipes out there. Each fall we have our favorite go to meals and one is always white chicken chili. With our busy schedules, making time for meal preparation has been super important because it saves ultimately on having to come up with a dinner idea on the fly. I love being able to pick a recipe I am comfortable with and then go through the ingredient list on Walmart.com and add everything to my cart without having to leave my house.
Perks of Walmart+ Grocery & Delivery
Online shopping has been so helpful in our busy lives but has gotten even more useful during the pandemic while we avoid any unnecessary trips to the stores to keep ourselves healthy! The germs are all over this time of year and with vacation coming up I am doing everything I can do make sure we don't catch any colds or viruses! Walmart.com helps me be able to meal plan and grocery shop while not leaving the comfort of my own home. The delivery services is the best and it typically can arrive day of or the next day for free with a Walmart+ membership. New customers can also use promo code TRIPLE10 to save $10 off their first three pick up or delivery orders ($50 minimum and restrictions apply)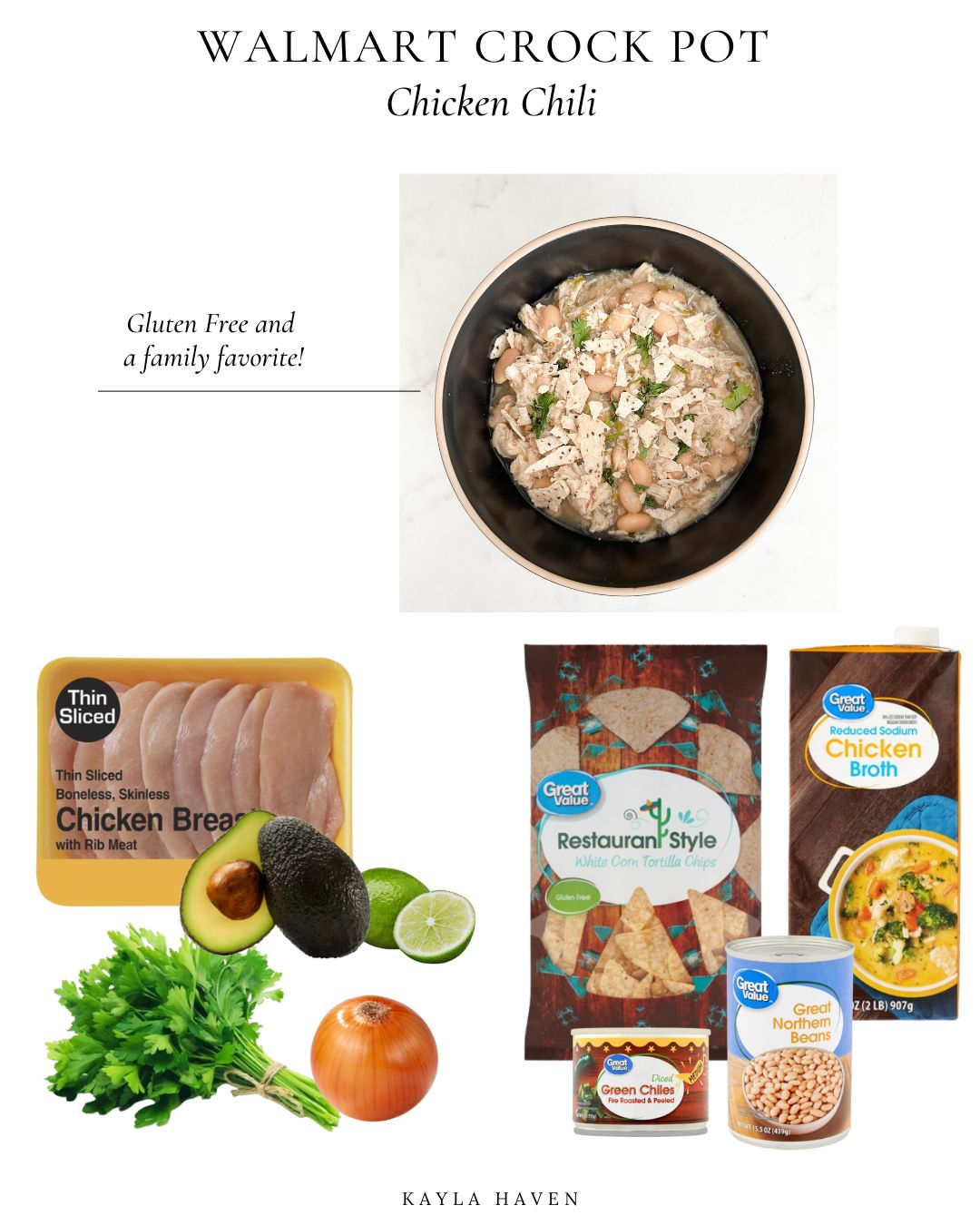 White Chicken Chili Recipe
Here is a quick and simple white chicken chili crock pot recipe that you can enjoy all season long. It's got great flavor and can easily be modified to fit your desired tastes *spicy or not*. I like to add in some dairy free cream cheese or sour cream as toppings as well as fresh cilantro and avocado.  Throw everything into this super cute white crock pot I snagged at Walmart last year and enjoy! I have shared a few other helpful ways in which we use Walmart Grocery and Delivery to our advantage that helps with our busy lifestyle.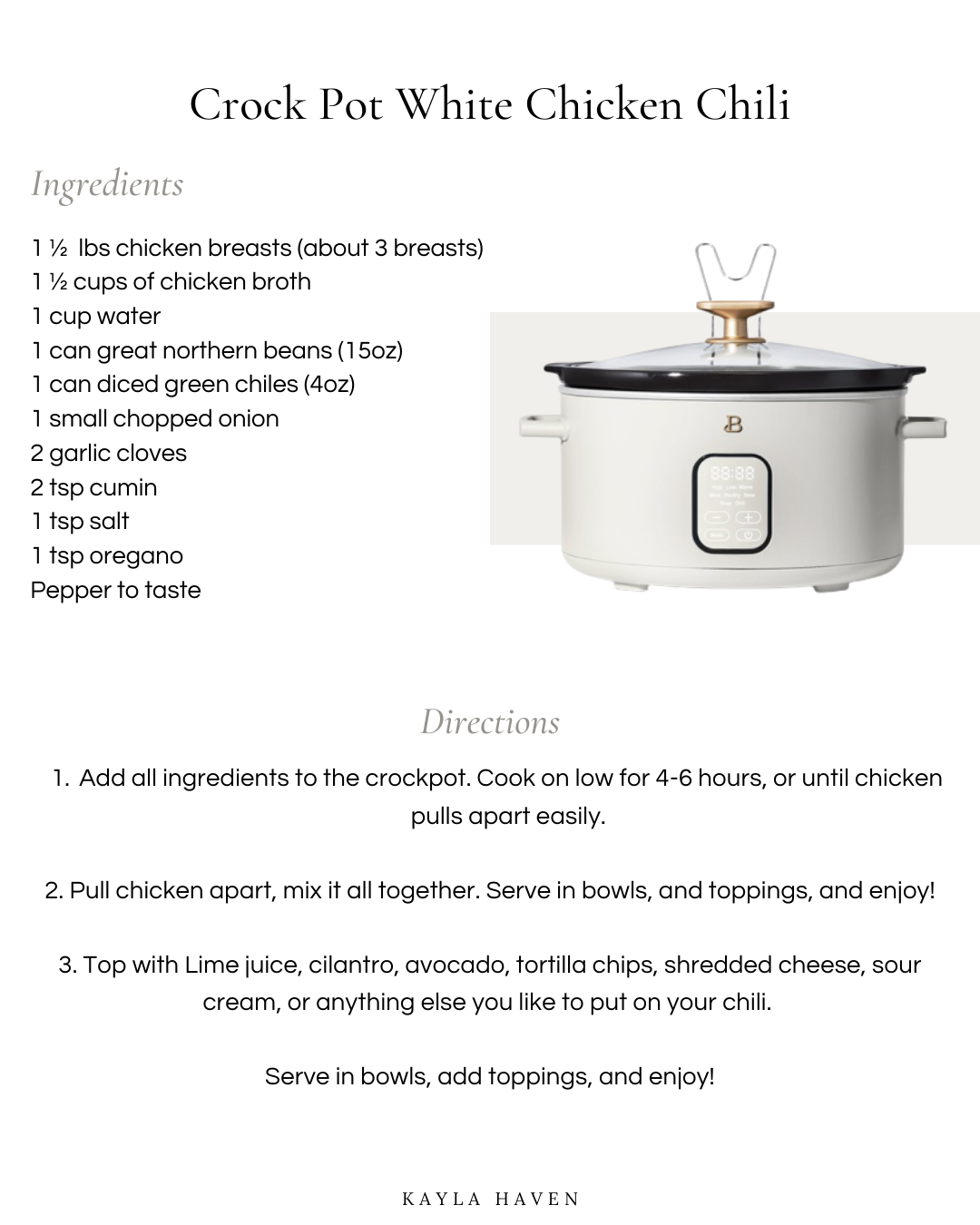 This post is sponsored by Walmart // #WalmartPartner