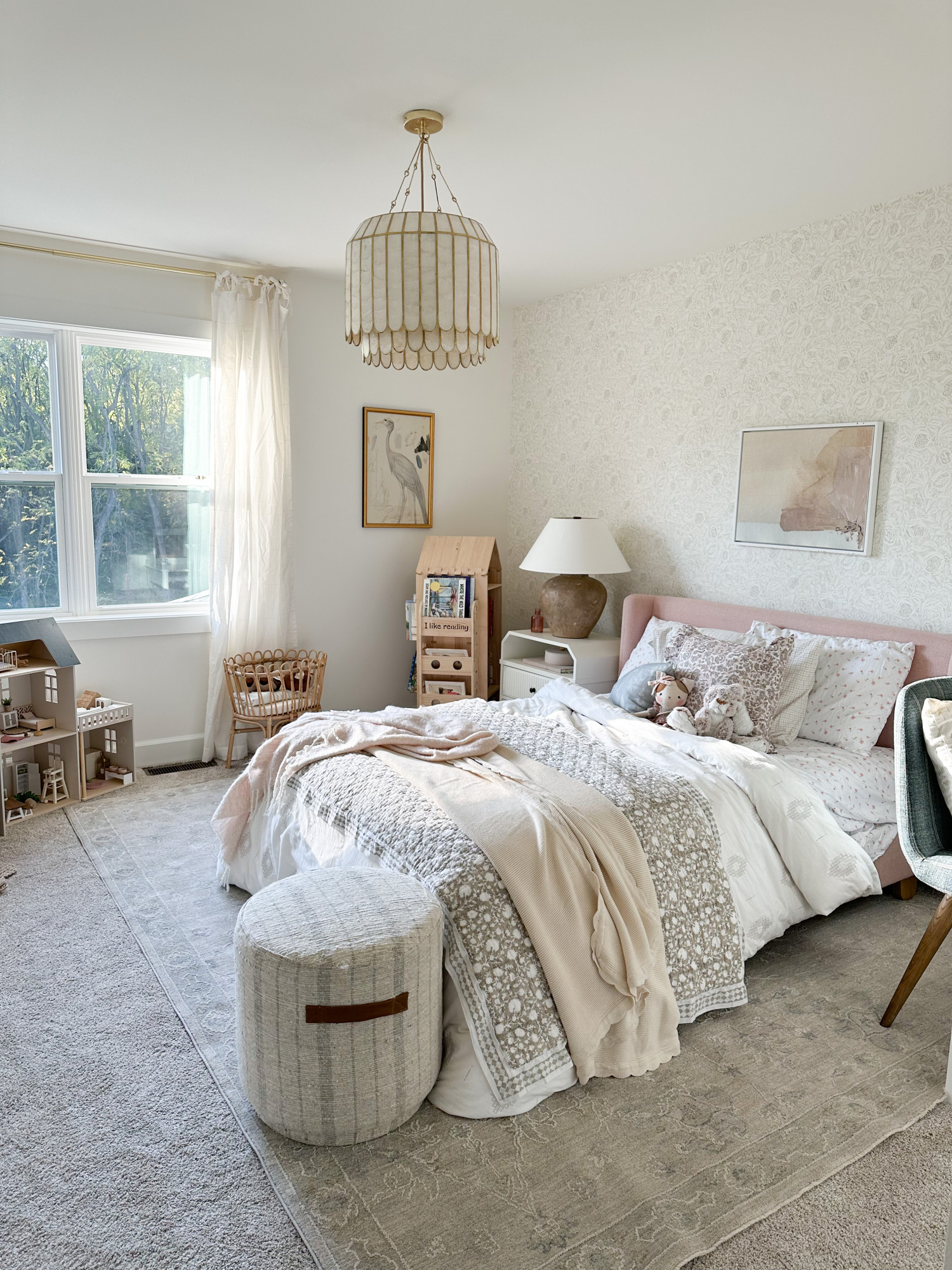 TA DA! Penelope's bedroom is complete! I have officially decorated all of the kids bedrooms and it feels so good that they each have their own spaces. I love the way her room came together and can honestly say I think decorating little kid bedrooms and nurseries are my all time favorite. Did you know that the very first room that got me into design was when I decorated Penelope's nursery when I was pregnant with her. My mom had died just a few months prior and I needed something to focus on. I spent hours looking through pinterest and coming up with an idea. It actually had a very similar color pallet to this you see here.
Now she's 8 years old and I can't believe how fast my baby girl is growing up. Earlier this year I designed a room for both her and Eleanor to share (linked here) as they wouldn't sleep alone for a long time. But once I finally completed that, things changed again, and Penelope wanted a space of her own. She loves to read later into the night than Eleanor and I think having her own space really allows her to rest.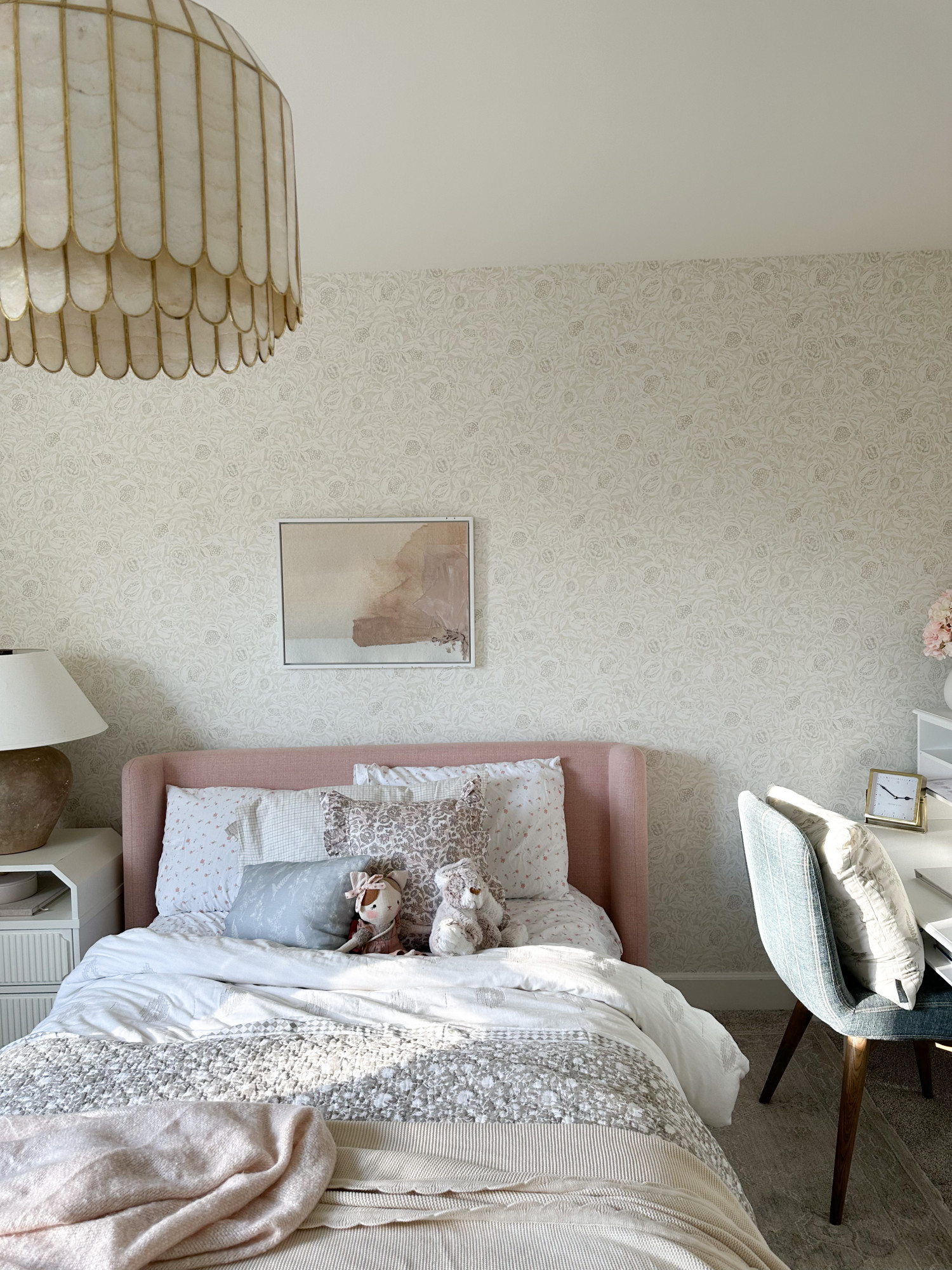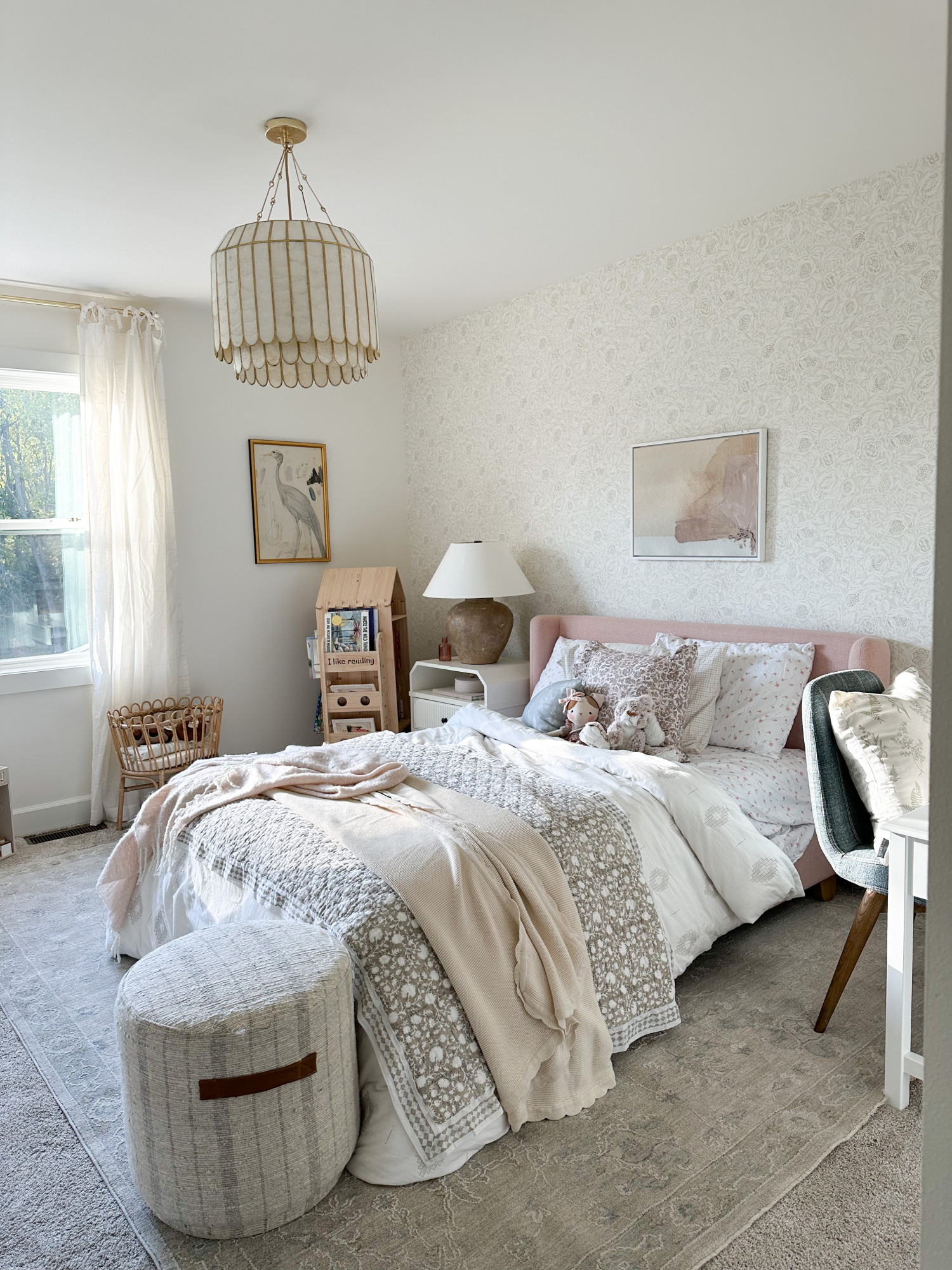 I used a similar color pallet to Eleanor's bedroom using light pinks, ivory, gold and blues. It's such a soft pallet that she can grow up with. I found this beautiful subtle pink bed from Crate and Barrel and the quality is amazing. Originally, I was hoping to utilize our primary bedroom nightstands in her room, but they were  too large adjacent to her low profile bed. This bed is a nice height for kids, especially if they are worried about falling off. I love that it's decently priced and well made.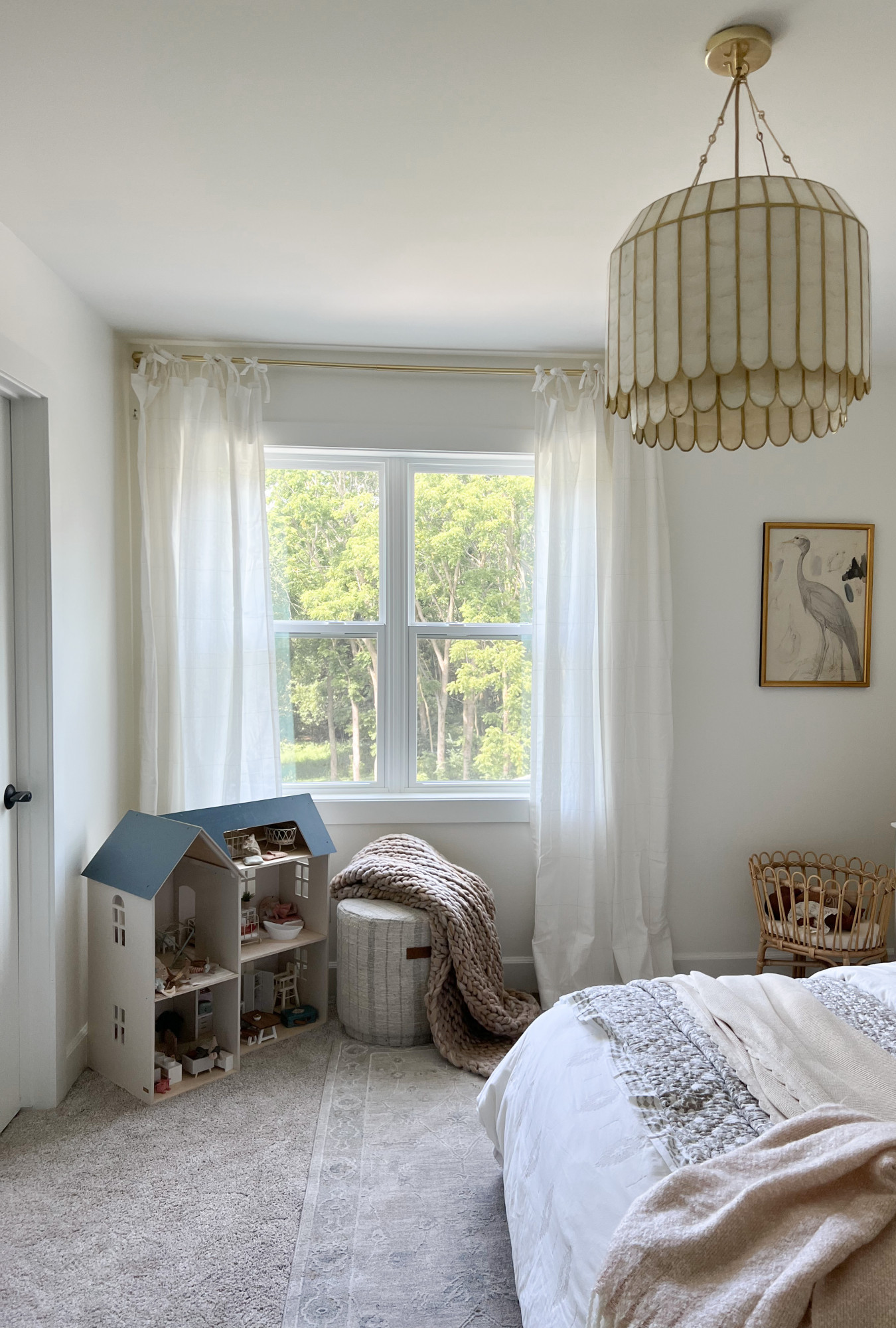 Other favorite parts of the bedroom design are of course the chandelier, and that gorgeous wallpaper. I think the wallpaper made the room. Also, as the holidays are approaching, and if you are looking for a sentimental gift, this mouse house we got last year from Maileg has been a huge hit and she plays with it all the time. Additionally, all of her bedding! You guys know how much I love adding layers and texture through bedding, and I love all the pieces that brought this cozy space together for Penelope. You can shop everything below!
Shop Penelope's Bedroom

xo, kayla
---
This post does contain affiliate links, which means if you choose to purchase something while clicking a link in my post, I may receive a small commission.
Shop The Post