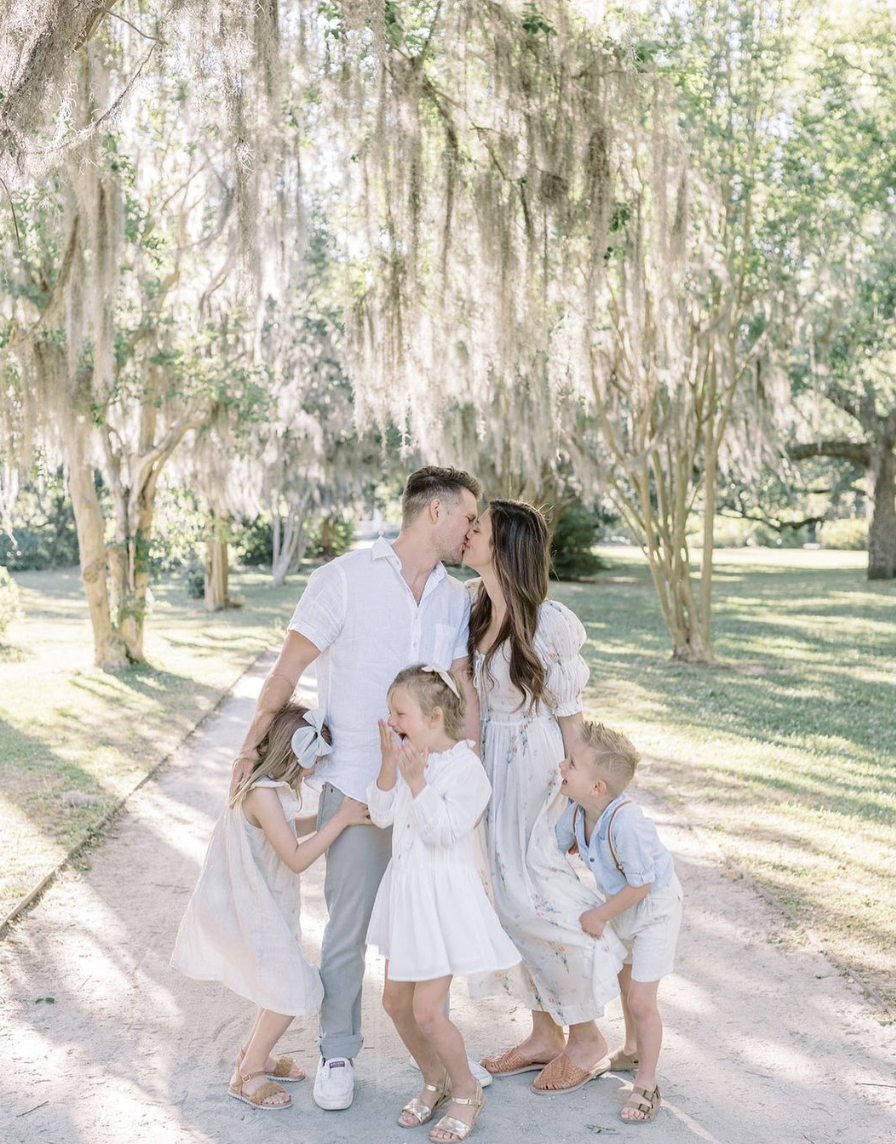 If you have been following along on Instagram over the last few months, you know we have been taking a lot of family photos! When the kids were little, scheduling family photos was something that I didn't even want to think about due to the stress and chaos of managing young kids in front of the camera. Over the last year, I have been realizing that those moments are cherishable and something that I won't get back. Moving forward, it's important to me that I capture as much of their childhood as possible—an attempt to savor the quickly fading parts of their early years.
One of the most stressful parts of planning family photos is picking out the right outfits for the entire family! While over the last year I have had the pleasure of working with many photographers who provide wardrobe for the entire family, I know that is not always realistic. With fashion and style being another major passion of mine, I wanted to put together some fall inspired outfits for the entire family. Whether you are a more natural and earthy tones lover, or maybe you go for the dark moodier hues, I gathered inspiration for the whole family. The best part? Everything is affordable—most of these pieces are under $50!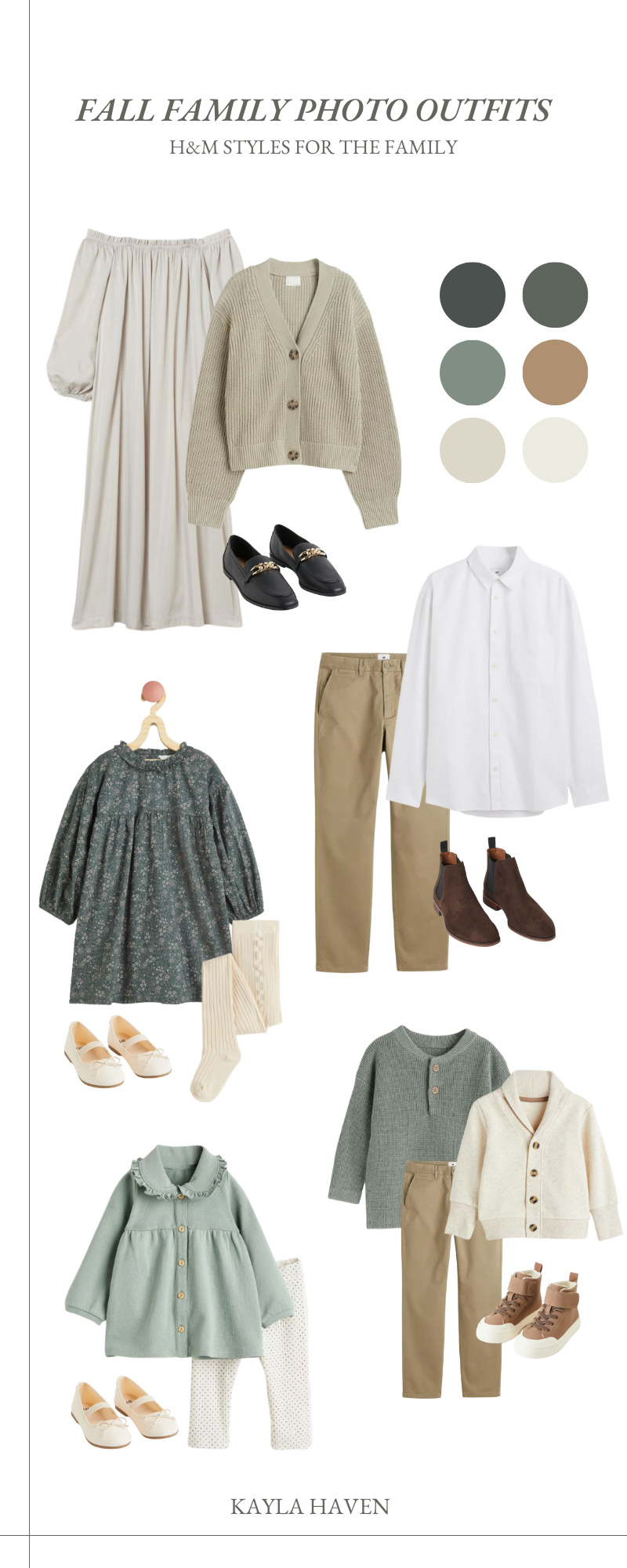 I absolutely adore the softness of these grey and green tones for fall! Oftentimes, it can be misconstrued that you can't incorporate various tones or patterns within the wardrobe for family photos; However, I always love seeing the combination of various textures, prints, and patterns—done in a subtle way of course.
Light & Airy Fall Family Outfits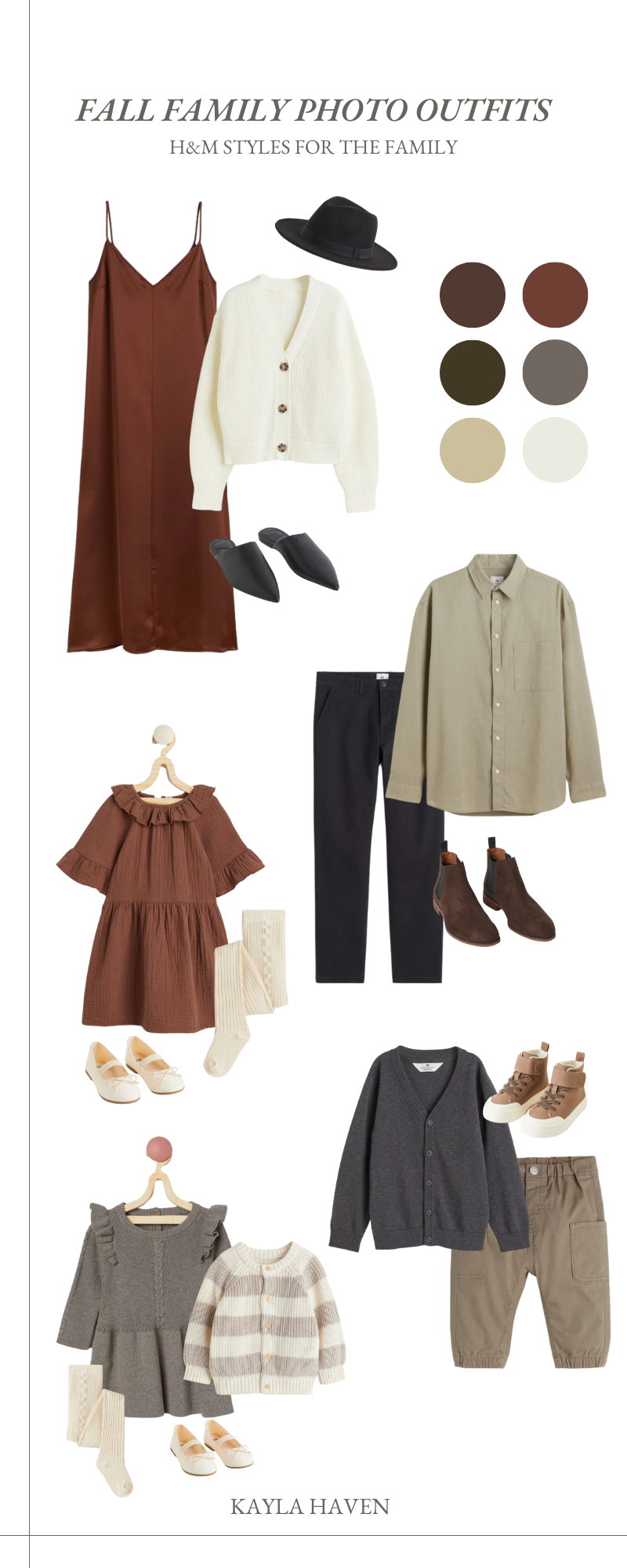 When thinking of fall, the dark autumn hues of browns, reds, and oranges come to mind! The key to building a family wardrobe with this color palette is to ensure there is a good balance. I love how there is a good balance between the browns, reds, greens, and greys throughout all of these outfits. These pieces can easily be transitioned into your everyday style as well, and they're perfect for the upcoming holidays. All of these pieces are affordable too, and under $50!
Warm & Moody Fall Family Outfits

If you're looking for more inspiration, I wrote a few other blog posts in the past that you can check out. You can read more on my holiday inspiration here, and my summer inspiration here—both for the entire family!
xo, kayla
---
This post does contain affiliate links, which means if you choose to purchase something while clicking a link in my post, I may receive a small commission.
Shop The Post