This post is sponsored by Walmart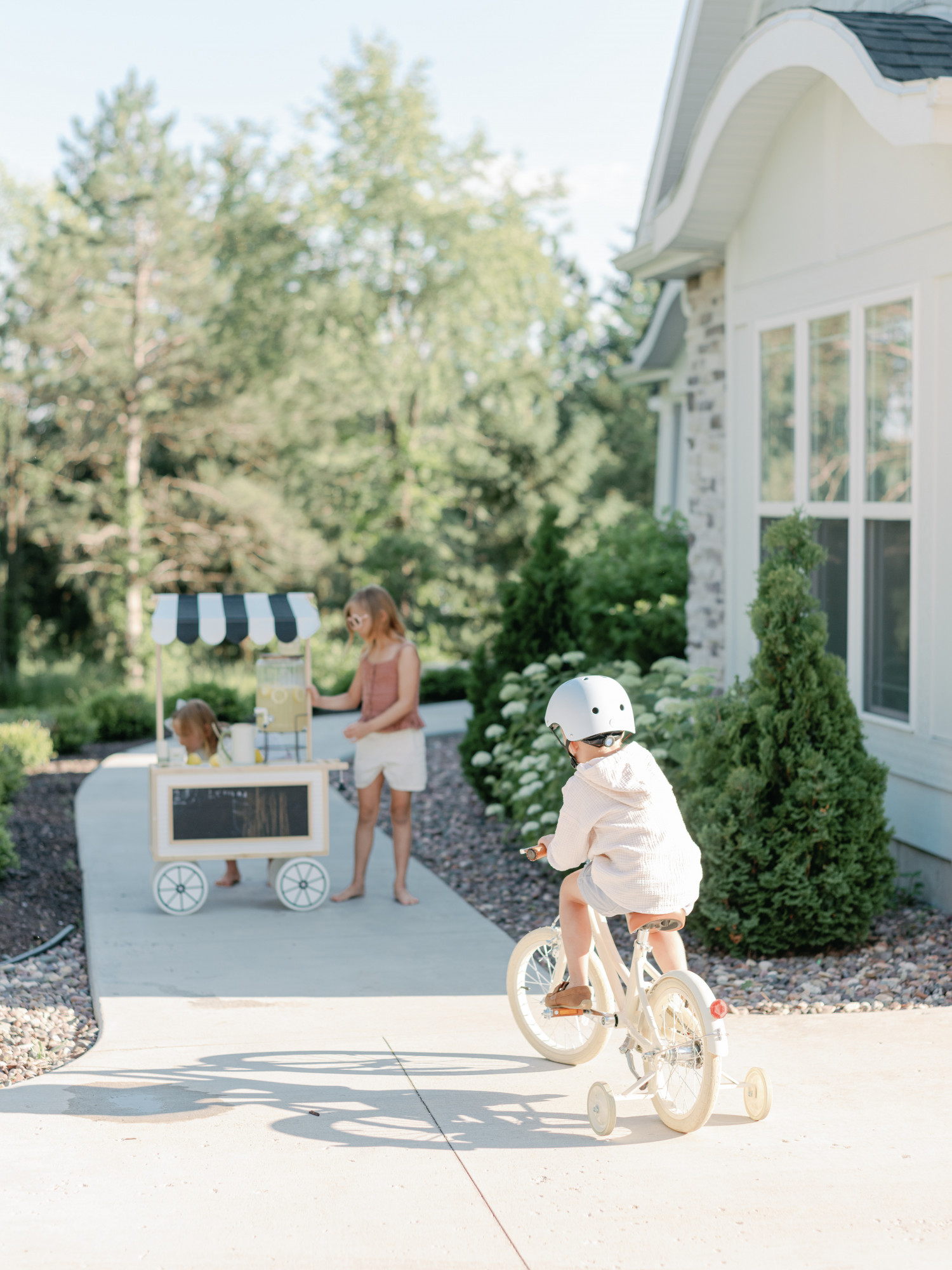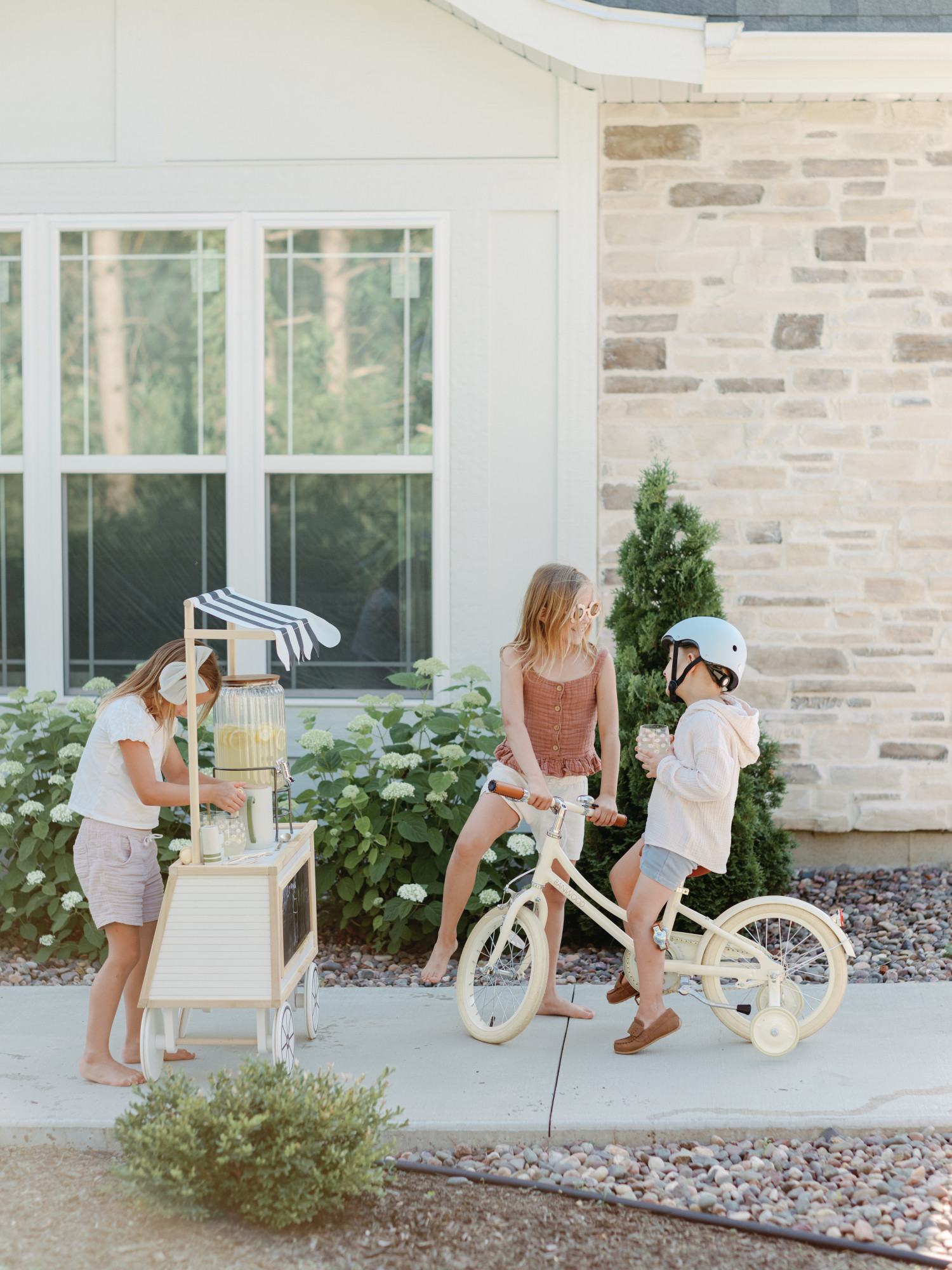 Walmart+ Membership—
Parenting causing you to feel like there aren't enough hours in the day on a regular basis? ME TOO! I was just talking to Alex about how I now feel like I blinked and we went from snuggling on the couch after school, to running all over town every which way. The kids are into a lot of sports this year, which I LOVE and am excited for, but it also threw me for a loop! We are only one week into school and I am already wondering how we will find ways to get all the kids fed each night they have extra curricular activities. I talked about our Walmart+ membership in the past (blog post linked here), but need to re-emphasize how much of a game changer this has been for my sanity!
Why you ask? Let me tell you a few reasons why getting a Walmart+ membership has helped with time management, organization and making sure I can get ALL the things done for work, parenting and the extras that come with raising a busy household.
What is it? Walmart+ is a membership that allows you extra savings in grocery, shipping and fuel, & more. Walmart+ members get to bask in a ton of benefits and it saves so much money over time. I never have to pay for shipping and my groceries can be easily delivered to my front door!
---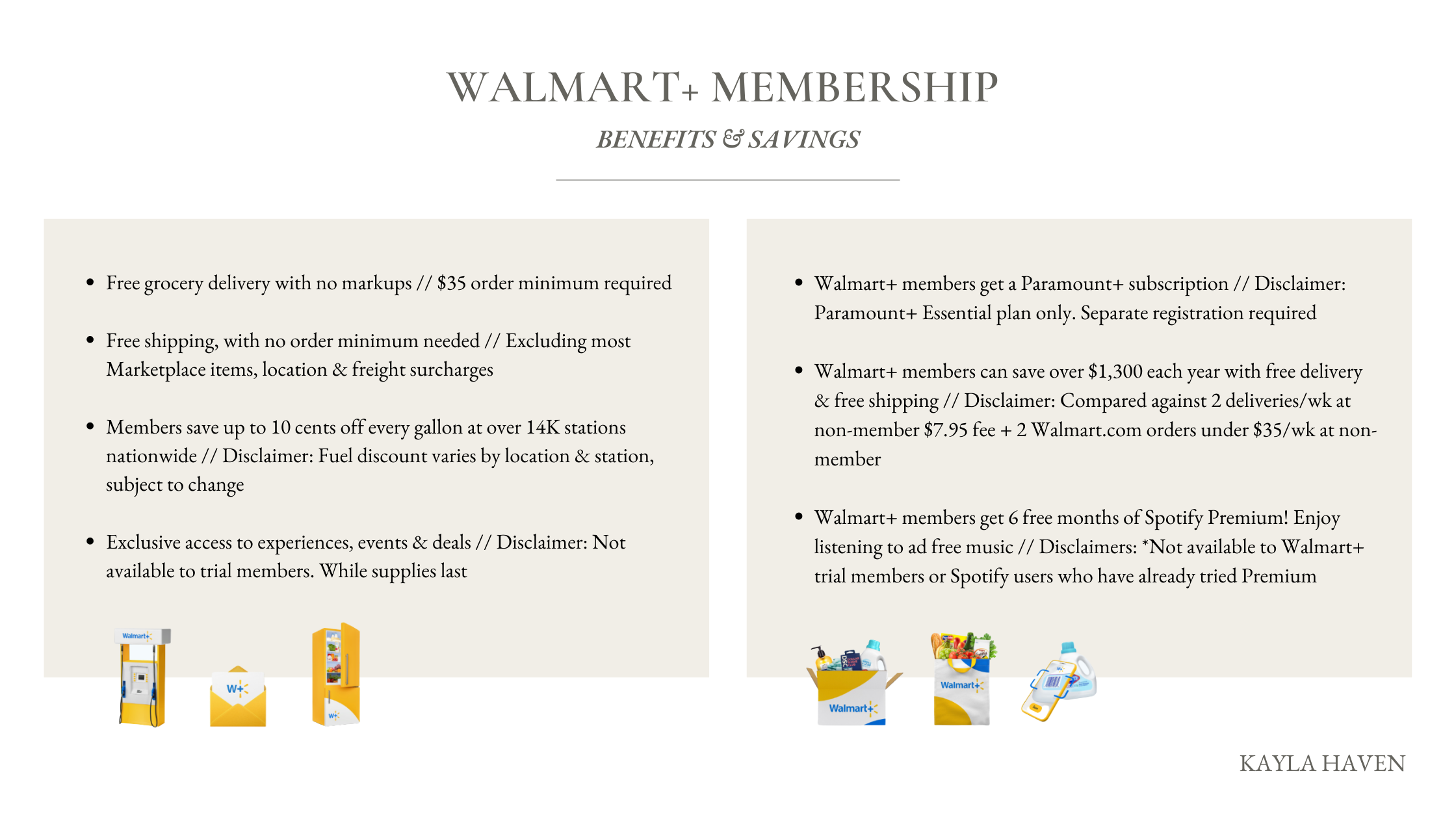 Walmart+ Membership Benefits—
Not only does my Walmart+ membership give me free grocery delivery (with a $35 minimum, restrictions apply), but I also get free shipping with no order minimum (Excludes most Marketplace items, location & freight surcharges) if I want to order other household items that we are constantly running low on. With fuel prices so high nowadays, it costs so much to fill up my van to run to all of these soccer games, so I love that we can save cost on fuel just by having our Walmart+ membership. Members save up to 10 cents off EVERY gallon at over 14,000 fuel stations nationwide. Walmart+ members can save over $1,300 each year with free delivery  & free shipping (Compared against 2 deliveries/week at non-member $7.95 fee + 2 Walmart.com orders under $35/week at non-member $6.99 shipping fee. Restrictions apply). Oh, and let me tell you about one of our favorite benefits. With a Walmart+ membership we also get to enjoy a Paramount subscription, which my husband loves for streaming Champion's league soccer which he's really trying to get our kids into! Breckum is currently more excited about the Paw Patrol movie, and they have that too! Paramount+ has over 40,000 episodes of great shows and movies. We love streaming some of the football games on our paramount subscription, too!
---

How We Use Our Walmart+ Membership—
I started using Walmart+ earlier this year and it has been really helpful in saving time as well as cost. I think right now at this stage in my life I am trying to save on time whenever I can. Having our groceries delivered to us during the pandemic was so incredibly helpful, and I found that continuing on with this is how we can save on time. Just this week I had to prep some soccer snacks and had forgotten to run to the store. I knew we had a busy night of other sports, so I quickly ordered from Walmart+ and the snacks arrived to our doorstep the next morning allowing me a stress free preparation.
With so many subscriptions out there, it's hard to know which one to turn to. I love that Walmart+ has so many home and lifestyle products and their grocery items are in high variety allowing us to find great options for our gluten free household. You can read more about how we use some of the Walmart Private label brands for our gluten free needs in this additional post here.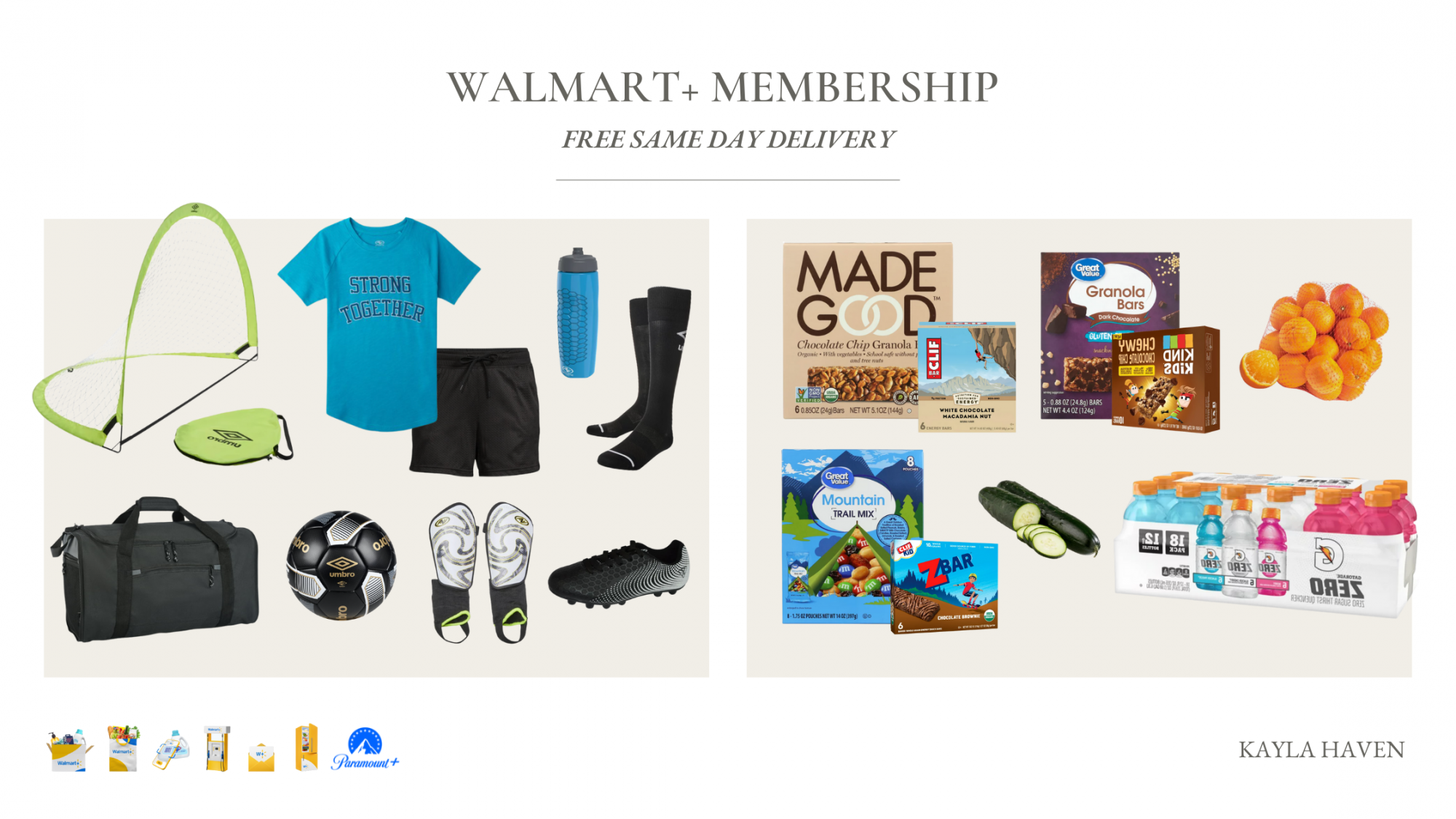 Walmart+ Free Same Day Delivery Favorites

If you live a busy (and sometimes crazy) lifestyle like we do, I can't recommend the Walmart+ membership more! It has seriously saved us so much time and money, and alleviates so much stress when it comes to managing all the tasks and schedules of a busy household. Whether it be grabbing soccer cleats and equipment, ordering snacks for delivery, or watching a show as a family—Walmart+ has all aspects of life covered, which we absolutely love.
This post is sponsored by @Walmart // #WalmartPartner #WalmartPlus
xo, kayla
---
This post does contain affiliate links, which means if you choose to purchase something while clicking a link in my post, I may receive a small commission.
Shop The Post