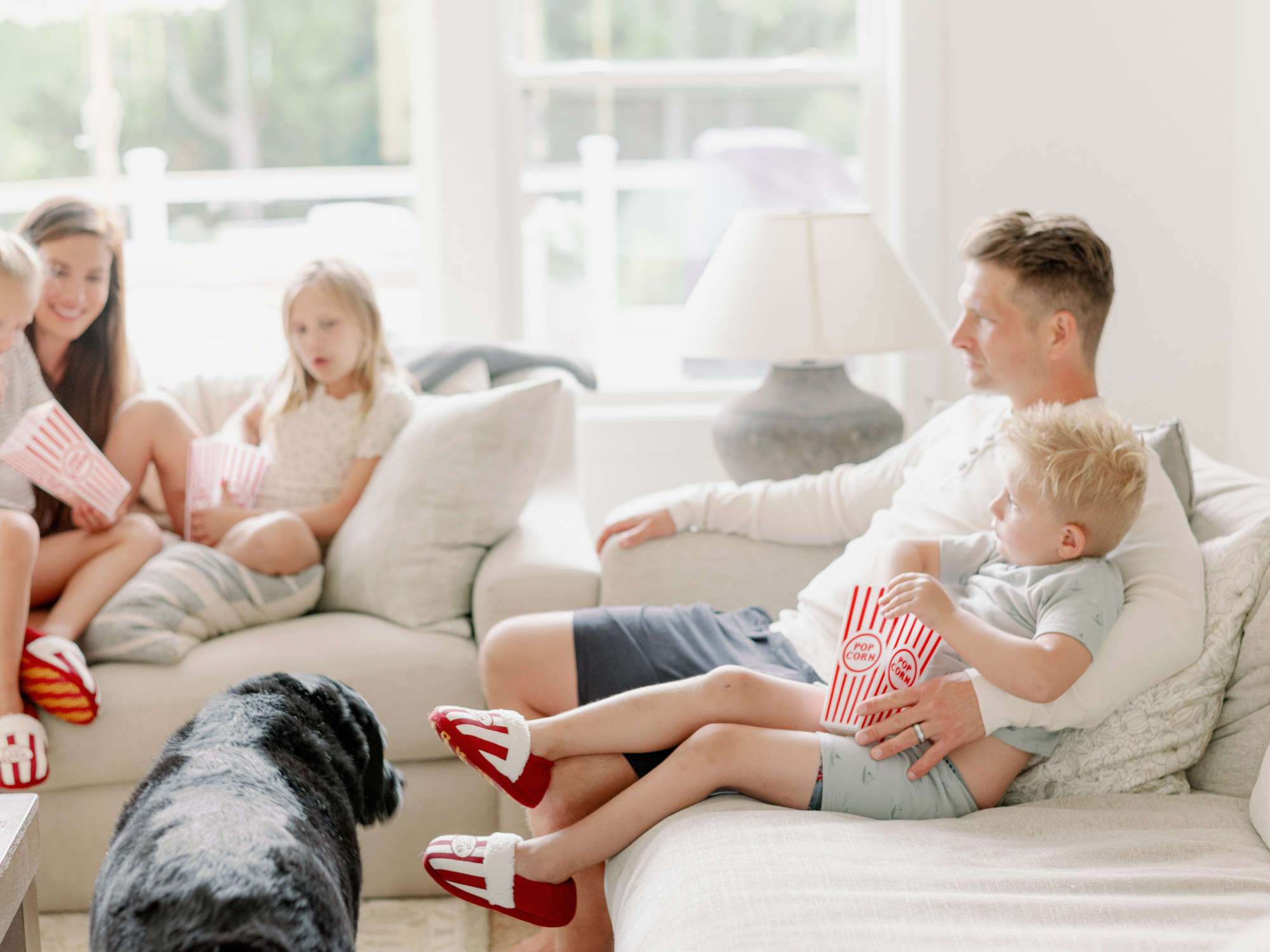 I won't lie, last week was tough! Getting back in the swing of things for a new school year felt much more draining than previous years, so I am really excited to hang out on the couch this Sunday and watch football and a movie with the kids. I talked about some of the recent meals and groceries I have been loving from Walmart lately including a great beef stroganoff recipe that the kids loved. It worked great for busy nights where we have extra curricular activities after school. Tonight is all about relaxation and our favorite movie and popcorn (This post is sponsored by #Walmart #walmartpartner @walmart)! 
Walmart carries some amazing deals and products via their private label brands, popcorn included! If you know my kids you know they could literally live off of a popcorn! Every Friday night we love to snuggle up with our favorite movie and popcorn! This week we were busy, so today is our family movie snuggle day!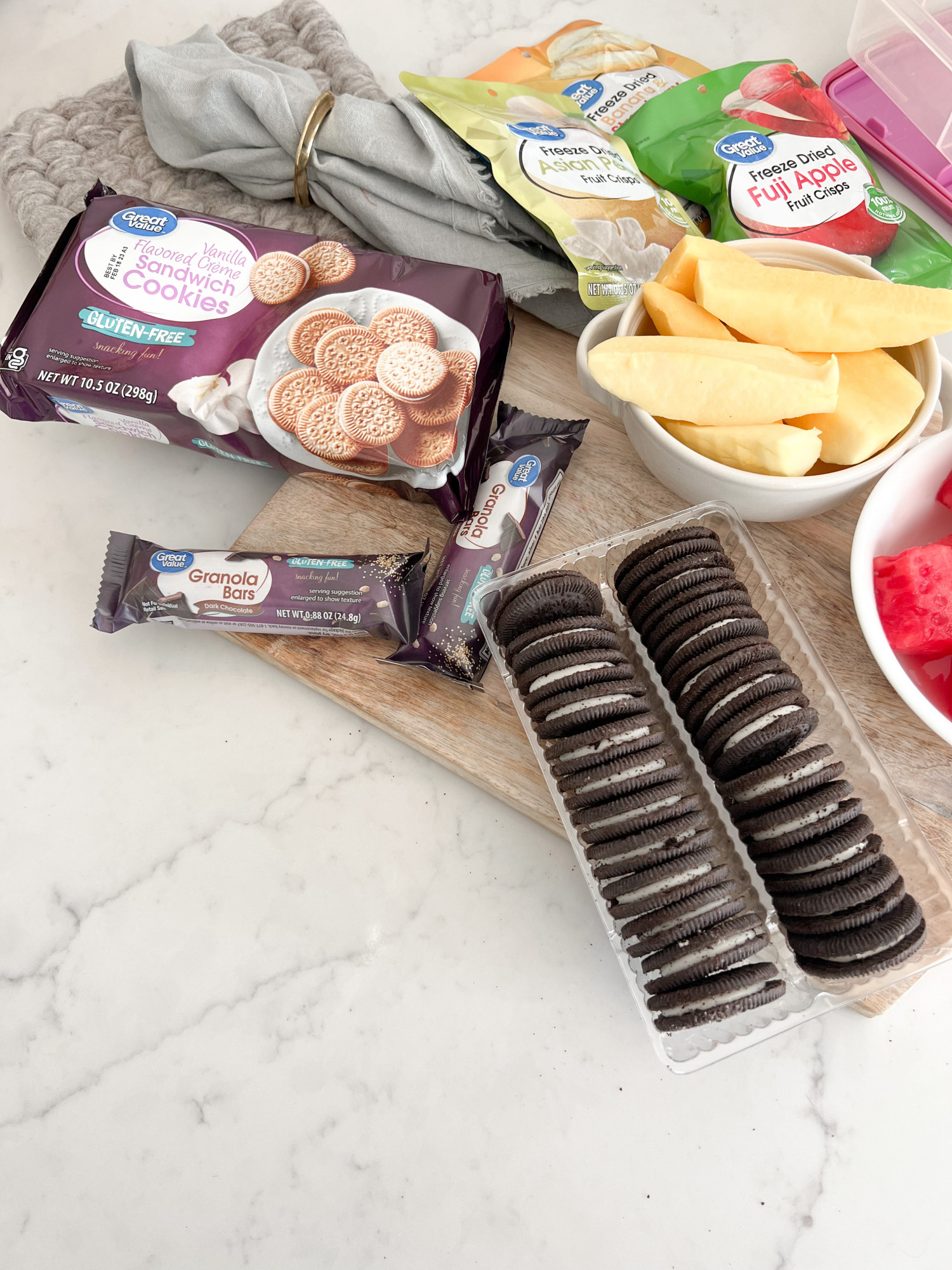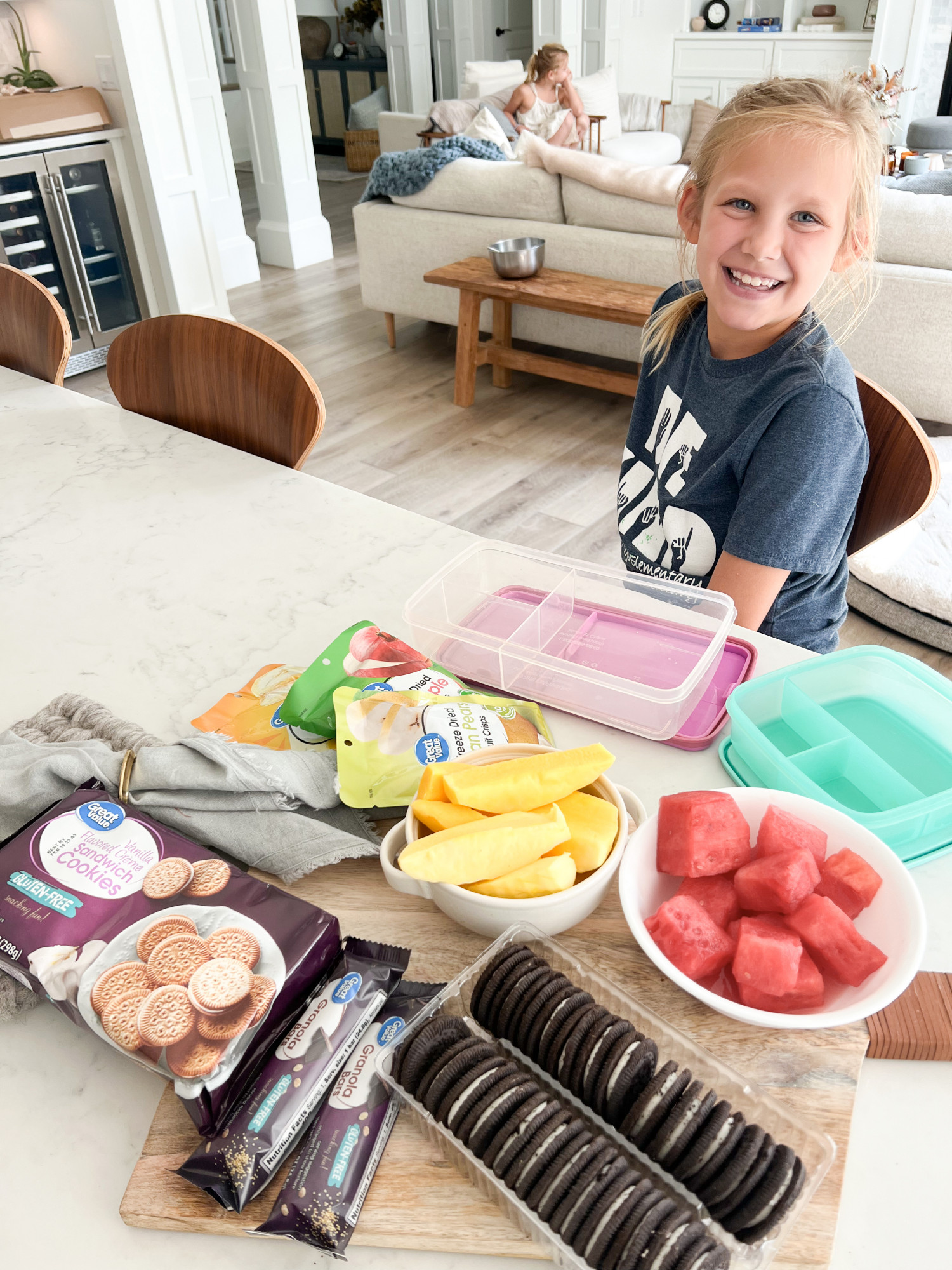 On Sundays I also love to meal prep. That includes getting the kids lunches made and prepped for the week ahead so we aren't scrambling on Monday morning and we start the week right. We turned to Walmart to help us find lunch options that fit our allergy needs as well as remaining cost effective. Most gluten free products can tend to run high in price, but Walmart emphasizes offering allergy friendly options at an affordable price point. Penelope loved the options I showed her that were gluten free including granola bars, rice cakes, fruit crisps, organic fruit and vegetables, and of course her favorite, gluten free "oreos".
Affordable Gluten Free Favorites—

Food allergies are something that can be hard to navigate, but as a family we have been so lucky in finding gluten and dairy free options that still allow us to have a fulfilled diet and life. I am always so happy when we discover brands that support and offer a variety of allergen friendly options. Having the variety of a normal diet but safe for all of us is something that is invaluable. Make sure to check out more great finds at Walmart in their grocery section. You can even get free delivery or pick up orders which makes grocery shopping so much easier!
xo, kayla
---
This post does contain affiliate links, which means if you choose to purchase something while clicking a link in my post, I may receive a small commission.
Shop The Post