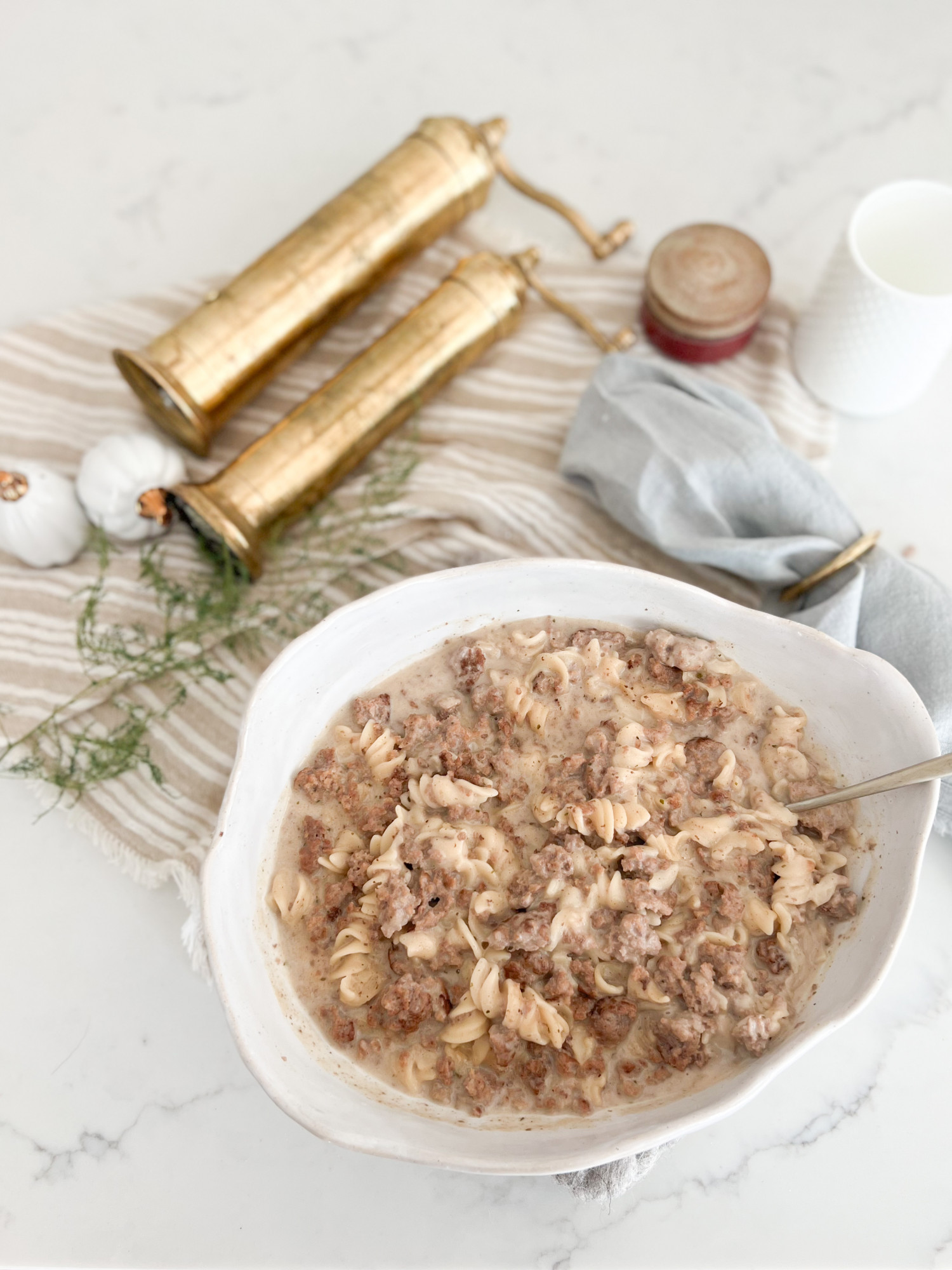 I mentioned earlier this week on Instagram that I wanted to start sharing a little more about our journey navigating celiac disease. I thought it might be helpful to others who might be navigating life with food allergies to know some of our go to affordable and quick allergy friendly meal options, as well as what a gluten free lifestyle entails.
My husband Alex was diagnosed when he was 23 years old after a multitude of symptoms—maybe he would be willing to share at some point. With his diagnosis we always knew there was a chance that one of our kids could develop this condition so we have been very diligent in assessing their symptoms. I plan to write an additional blog post talking more about Penelope's symptoms and what led us to finding her diagnosis, but for now I am going to focus on what we do as a family to make sure we have good food options.
I think one of the biggest reactions we get from our friends or family when we tell them we have celiac disease in our family and that we're gluten free is nervousness for being able to provide safe and yummy food. In all honesty, a gluten free lifestyle and diet can present its challenges, but for the most part it's completely and 100% doable. When Penelope was diagnosed with celiac (Summer of 2021) we decided we would go fully gluten free in our household to make the transition easier for her. Thankfully there have been so many great meal options and recipes out there that allow us to still enjoy our favorite foods without compromising the quality or flavor.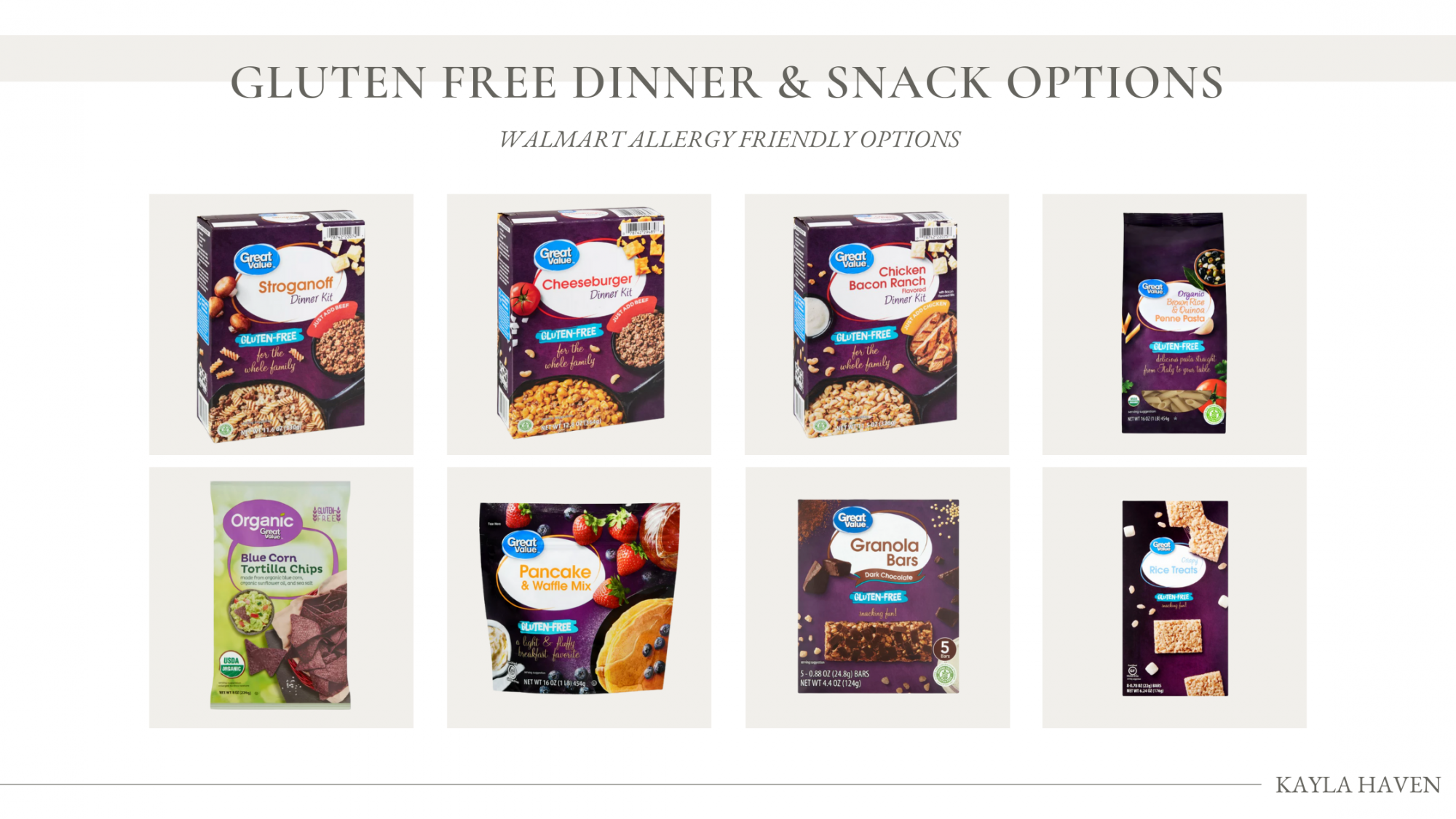 Walmart private label brands, such as the Great Value brand, allow for us to find some easy quick meal options for our family that are not only tasty but also gluten free. This post is sponsored by #Walmart #walmartpartner @walmart. It is so surprising to find they have things like hamburger helper, beef stroganoff, chicken ranch pasta bake and much more. All of these options are perfectly safe for our family and incredibly yummy too. The best part, they are quick and tasty! This school year has just begun and already presenting some of its challenges in terms of us making dinner and feeding everyone at the same time. Between after school extra curricular activities and all the kiddos demands, it's hard to always have a hot meal. I am thankful to Walmart for the great meal options that are safe and simple to make, and most importantly don't take a lot of time!
The Great Value beef stroganoff is so yummy! Penelope is usually one of our pickier eaters, and she willingly ate two full helpings of it! This is pretty rare in our household, typically the kids barely finish their plates (lol), but last night when we tried it she ate the stroganoff and filled her bowl for a second serving. I think all that activity at soccer really had her needing a bigger meal. We used some of their organic ground beef which added great flavor into the dish. I can honestly say we will be eating this again!
Some of my other favorite things I like to grab from #walmartgrocery are from the fresh produce section. It's so easy being a Walmart + member as all my groceries can either be delivered free of charge or I can quickly do a pick up order.
Our Favorite Allergy Friendly Finds

Food allergies are something that can be hard to navigate, but as a family we have been so lucky in finding gluten and dairy free options that still allow us to have a fulfilled diet and life. I continuously am thankful to brands like Walmart that understand the importance of modified diets and provide options to keep families safe at affordable price points. I no longer have to break the bank trying to save costs while still needing to obtain organic and gluten free food options. If you also have food allergies, or know someone who does, we highly recommend checking out the options at Walmart—we are thoroughly happy with the gluten free options, cost consciousness, and the yummy tastes!
My Favorite Cooking Accessories

xo, kayla
---
This post does contain affiliate links, which means if you choose to purchase something while clicking a link in my post, I may receive a small commission.
Shop The Post