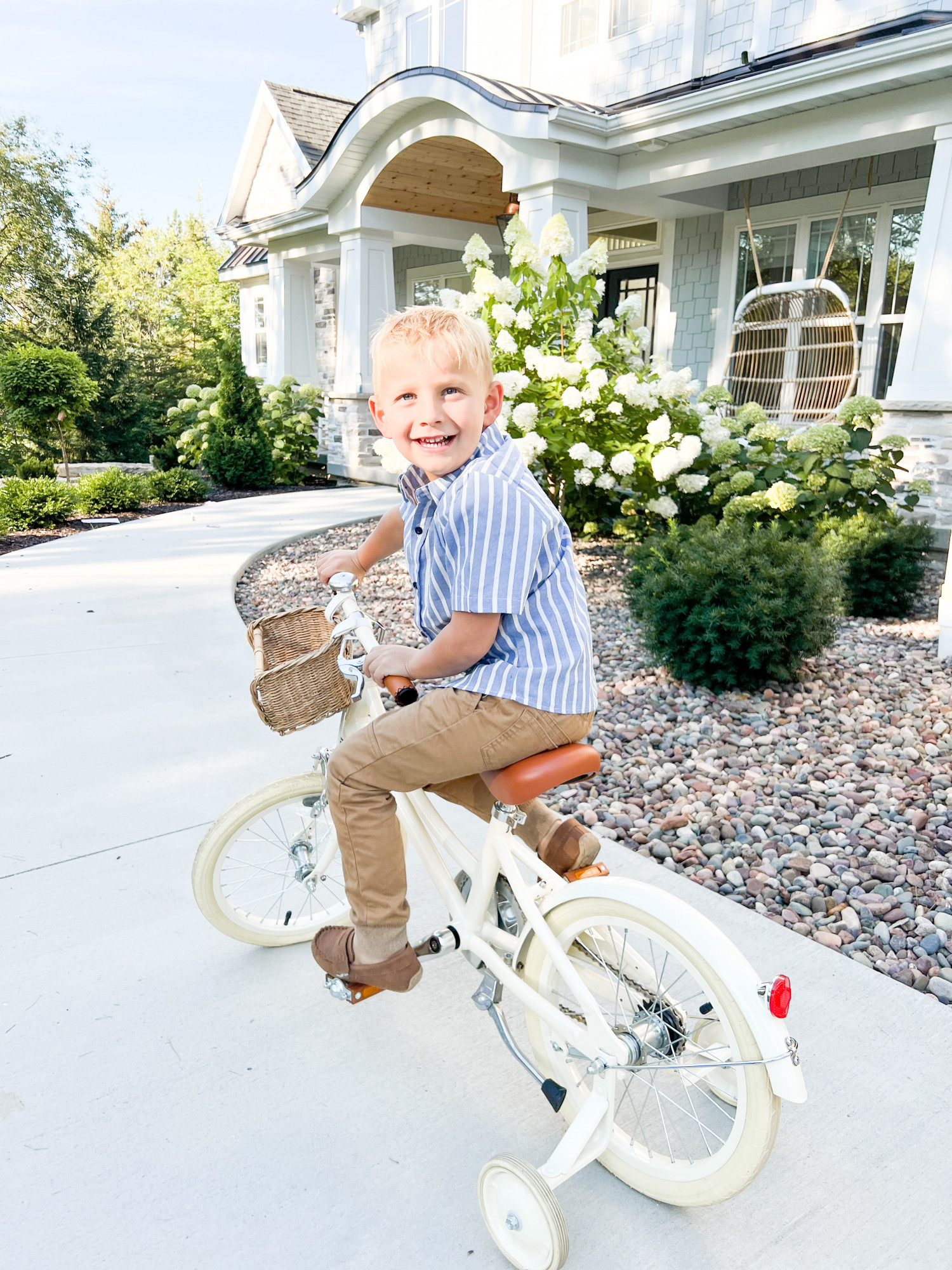 I can't believe it's almost the end of August! School is starting back up for my kids in just a few weeks, and my mama heart isn't ready! A few weeks ago I shared with you guys all of my favorite back to school styles that I grabbed for Penelope and Eleanor, and you guys loved them! I finally got around to grabbing Breckum some new pieces, and they're all so cute and great quality! With Breckum being five, I knew that I needed to find cute styles that would be great quality while also withstanding the expected wear and tear. Similar to the girls, I turned to Walmart to help complete Breckum's back to school wardrobe. This post is sponsored by Walmart.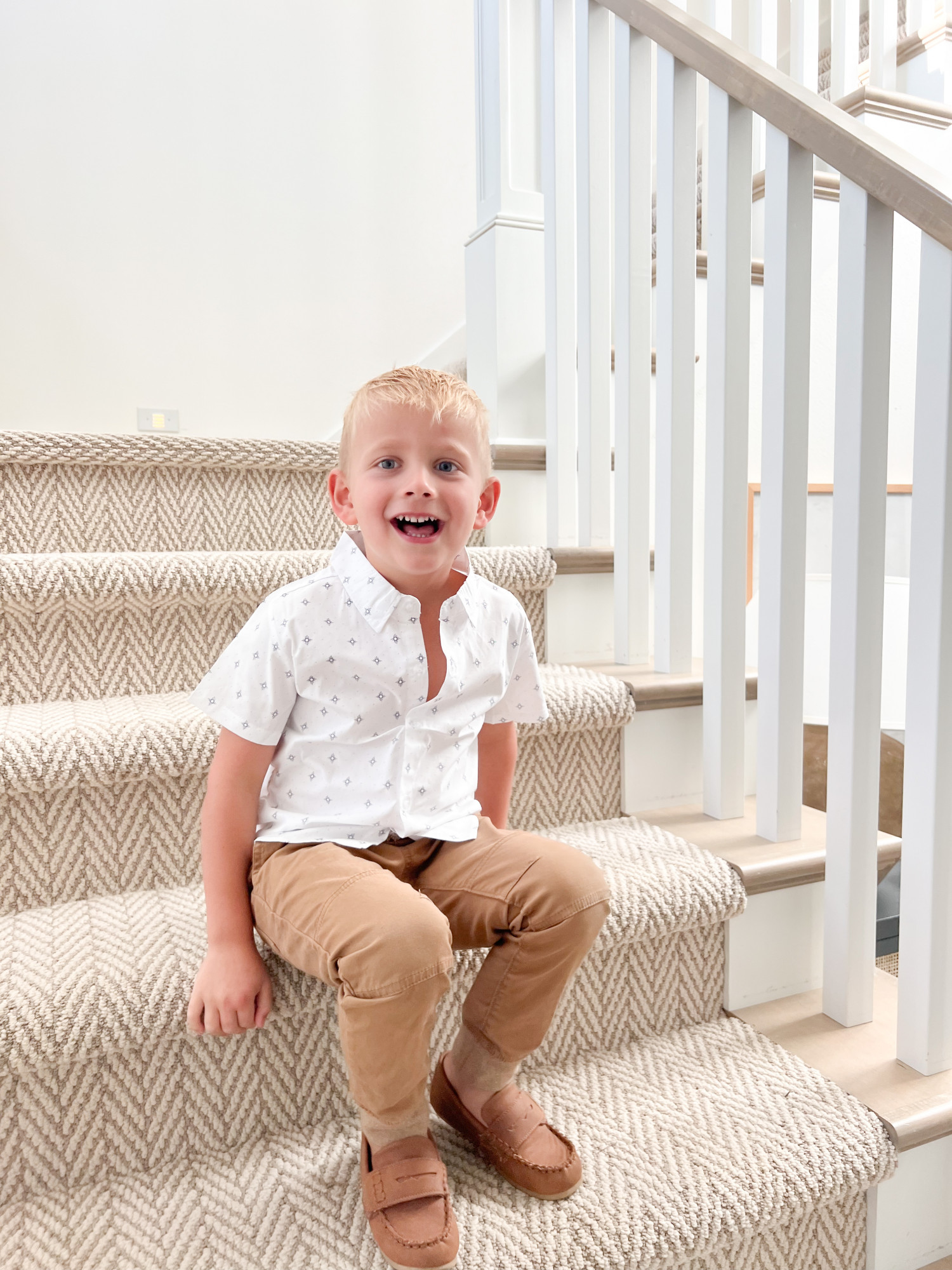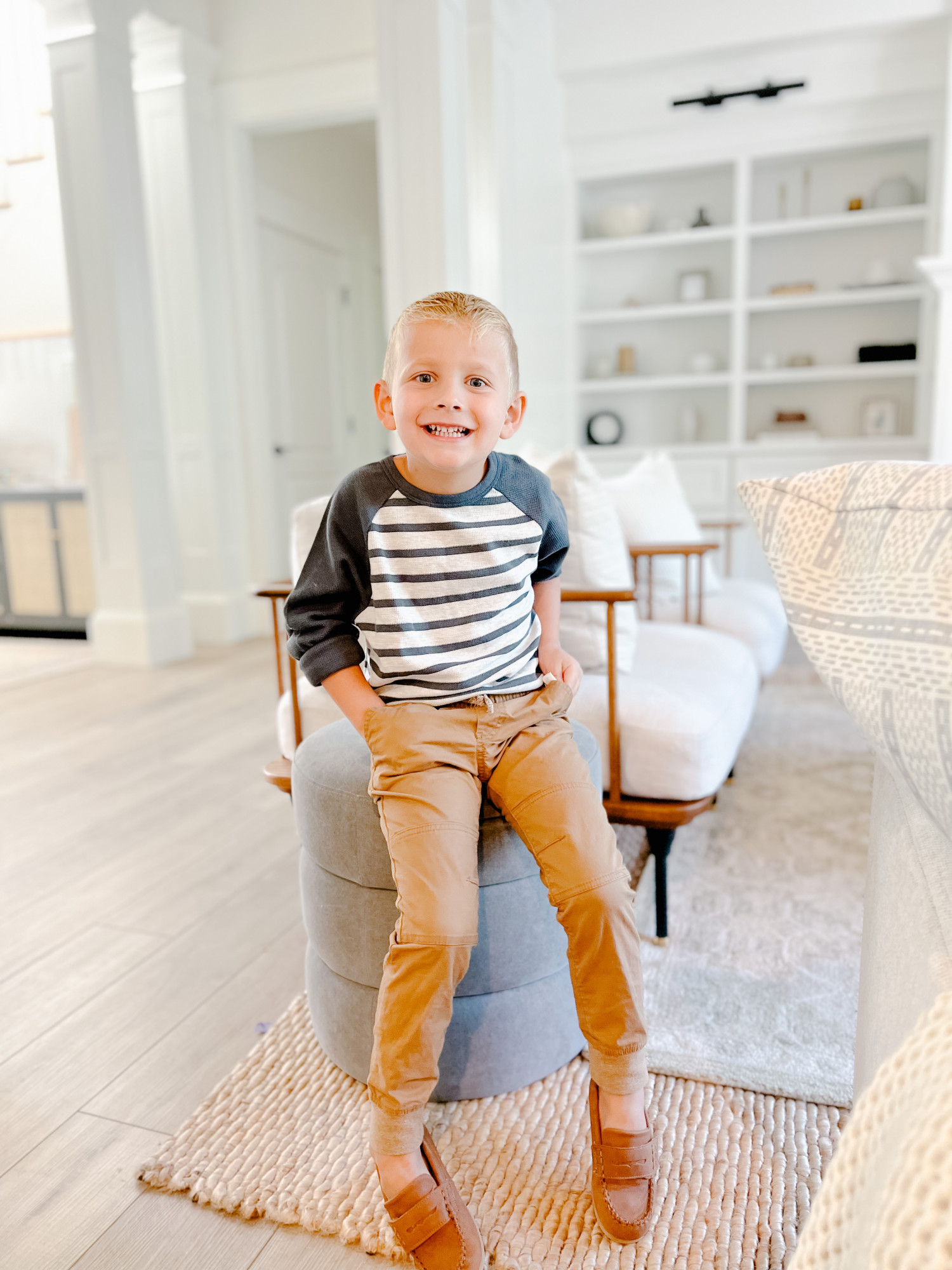 Walmart makes it a priority to offer products that reach both style and quality standards of both parents and children. All of the styles I grabbed for Breckum were each under $30, many of them under $20! With him being so active, it was important to me that I grab pieces that will stylistically look nice, but quality wise will also stay in tact and can handle dirt and stains. One of both mine and Breckum's favorite pieces we grabbed was this striped long sleeve thermal shirt! I love that it's soft and comfortable for him to wear on a day to day basis, while being very cute and perfect for the first few days of school—and it was only
$24!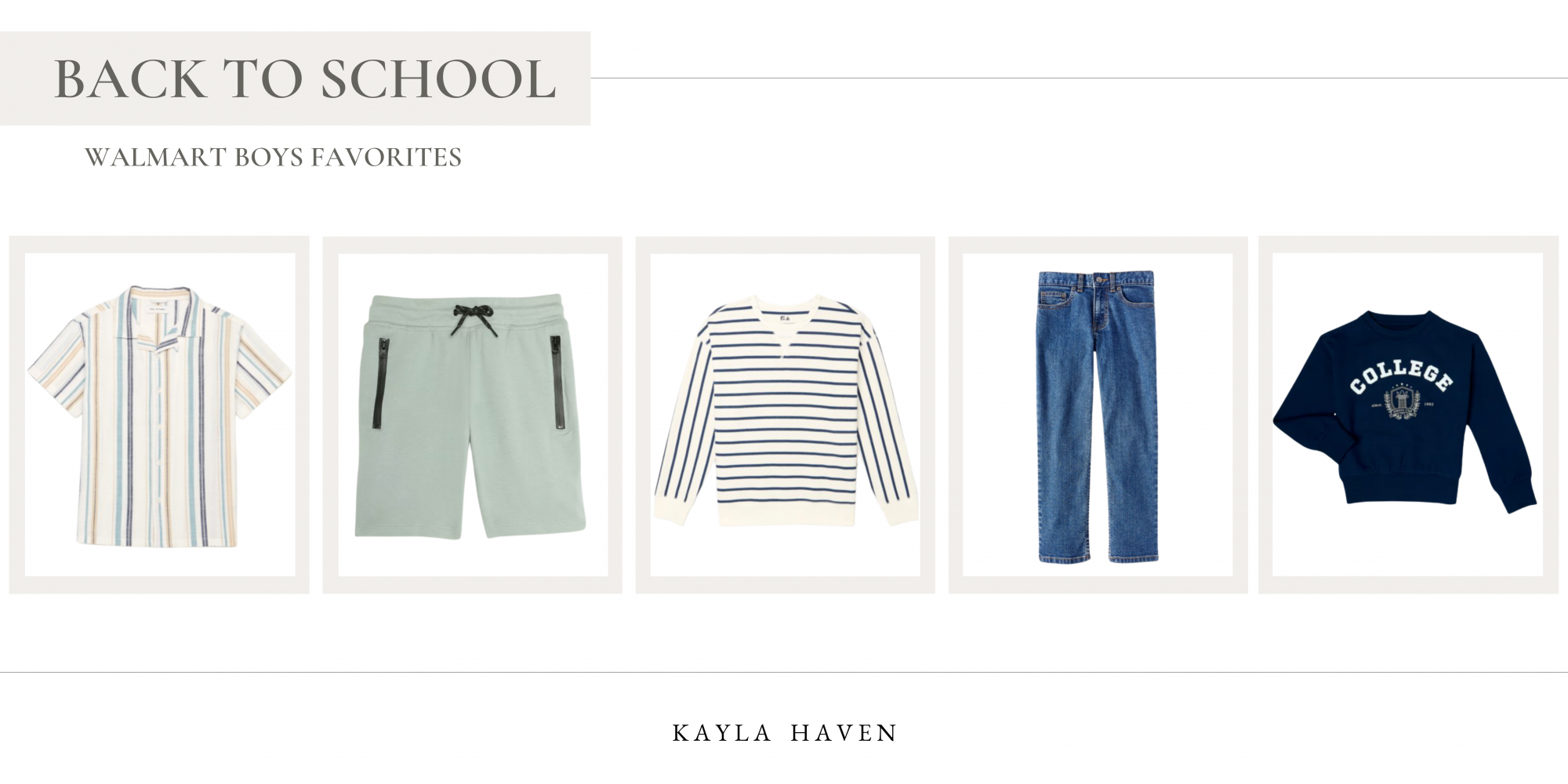 Whether you're looking for short sleeves, shorts, pants, sweatshirts, jackets or shoes, Walmart has a ton of high quality styles at affordable prices! Back to school is an exciting time, and allowing our children to feel happy and confident is an important part. Regardless of your budget, Walmart makes it a priority to allow families and kids dress for success, which I absolutely love. If you're still shopping for back to school styles for your littles, be sure to check out all of these pieces below! If you're looking for school supplies or little girls styles, be sure to check out these posts to gather more inspiration! 
Little Boys Back To School Styles

xo, kayla
---
This post does contain affiliate links, which means if you choose to purchase something while clicking a link in my post, I may receive a small commission.
Shop The Post