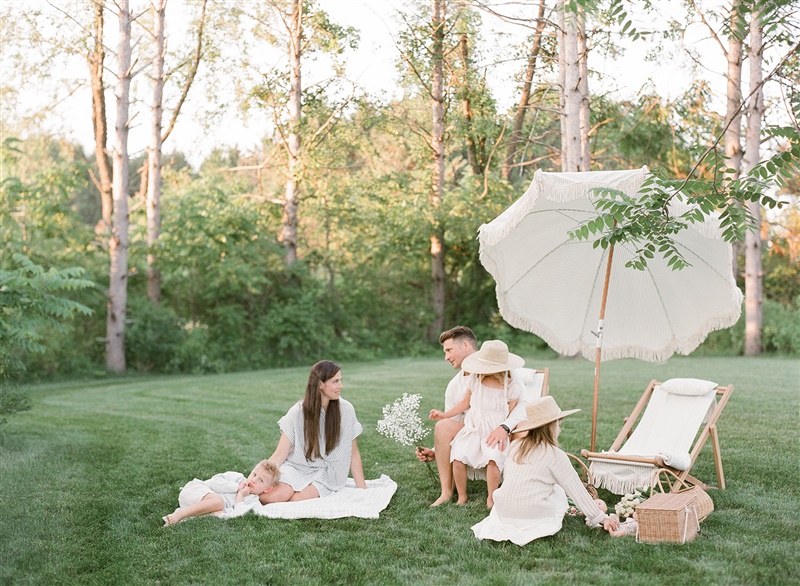 Yesterday was August 1st! I can't believe I am saying that. I knew this summer would feel like it flew by and sure enough, it did! We are entering the last month of summer and I am dreading back to school. This year our school schedule shifted and our kids begin classes at 7:40 a.m. which is super early! They also get done earlier- like 2:40 pm ! It's going to take a little bit to get the swing of things after a lax slower summer.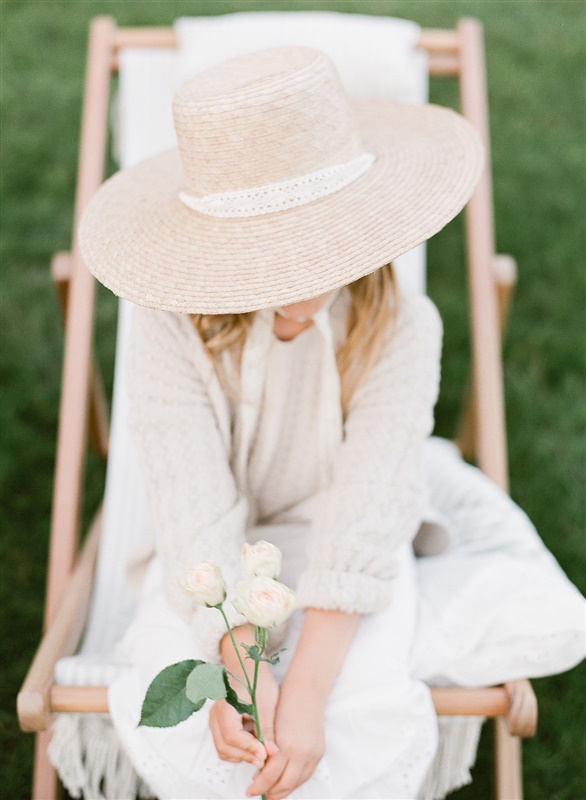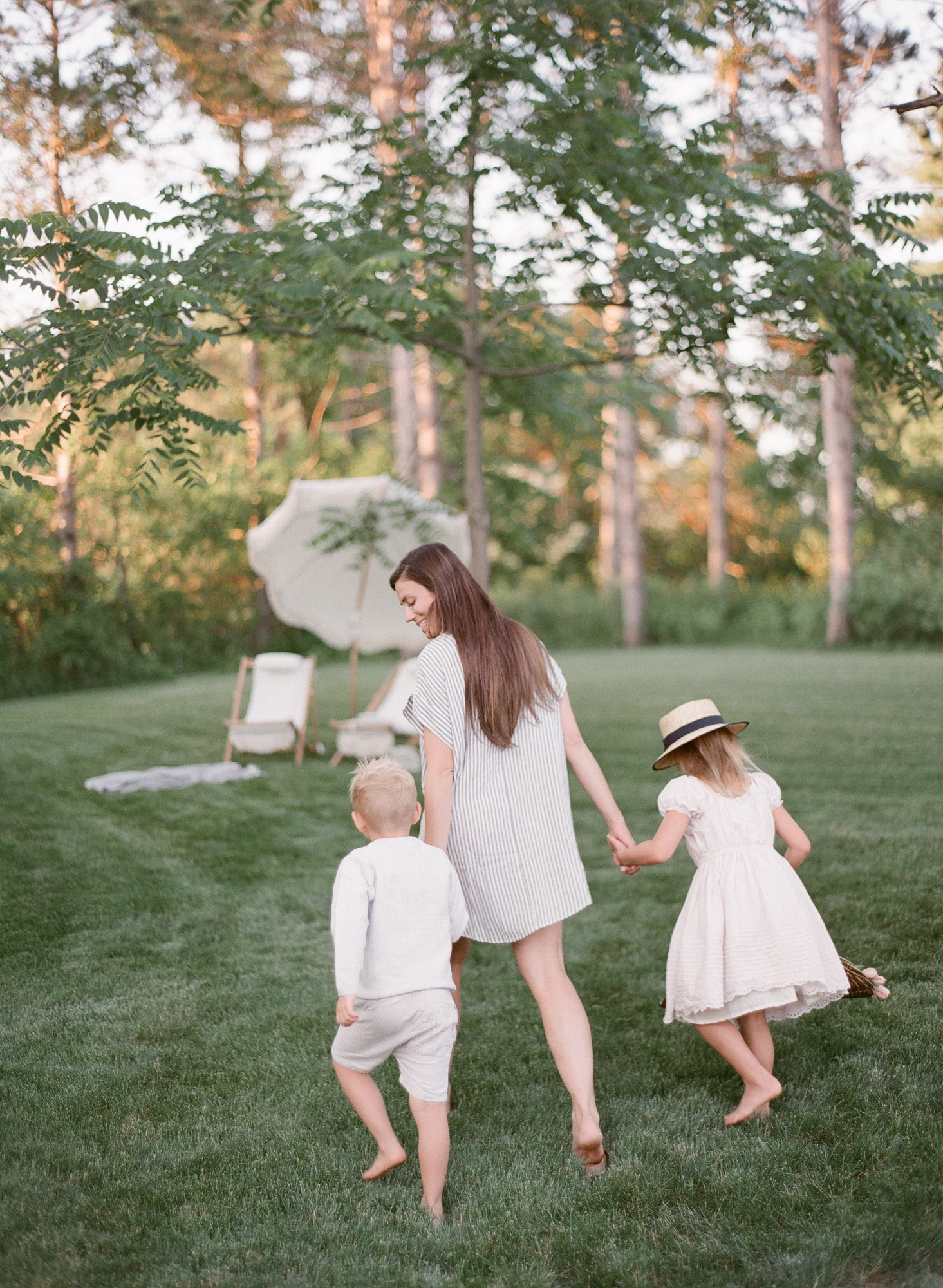 Although we traveled this summer, and absolutely loved it, we decided that during the summer months we want to be home. Like I have mentioned so many times before, the summers in the midwest are why we decided to stay and plant roots here. Although I love a good 'ol fashion snow storm and hunkering down and being cozy, the long gray winters are really tough.
I realized we can make vacations and fun memories and moments right in our backyard. We are so blessed to live in a setting where it feels like we are in the north-woods. As long as the mosquitoes aren't too bad we love being outside in the evening hours and playing games as a family. It's not too humid and as it turns dusk it's just so inviting. I love watching the sun poke through the trees.

I wanted to share a few must haves for a picnic at home. This umbrella and chairs were the best investment! We travel with them and put them up in various spots around our yard dependent upon the event. I love having a quaint family picnic using them, but they also great for shaded conversation spot with friends!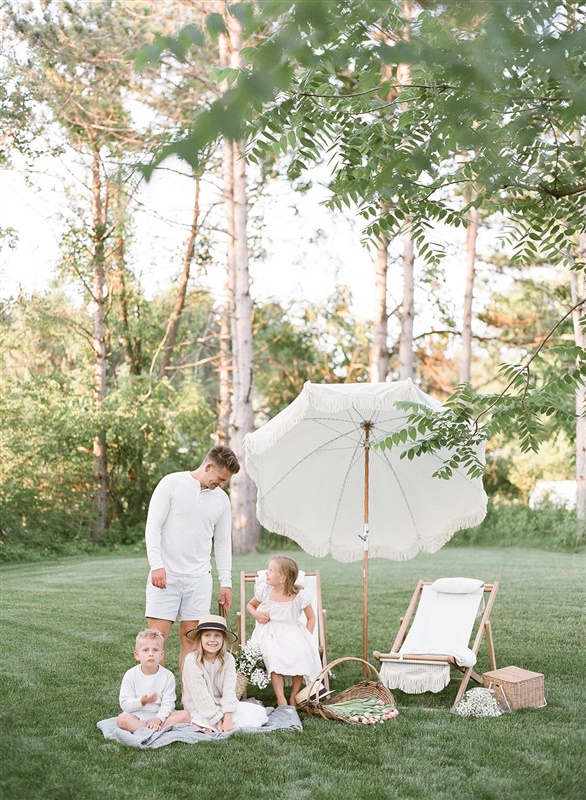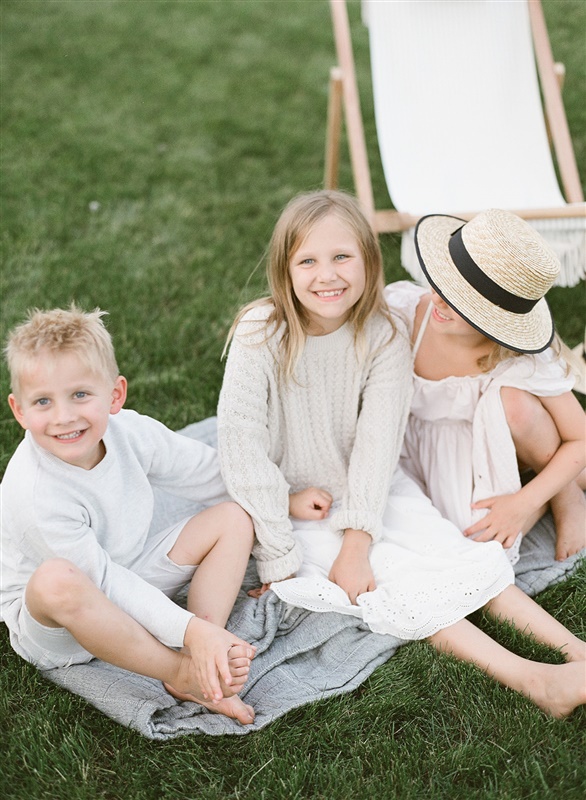 If you're looking for a similar style but more affordable, I found some beautiful finds on Amazon! I found beach towels, picnic blankets, umbrellas, sling chairs, and more. Although I can't attest to the quality of the pieces as I can the ones from Business & Pleasure Co, they have the same style which I know many of you will love! If you pick up some of these items and create a family picnic of your own, be sure to tag me on Instagram so I can see your cute family adventures, too!

xo, kayla
---
This post does contain affiliate links, which means if you choose to purchase something while clicking a link in my post, I may receive a small commission.
Shop The Post