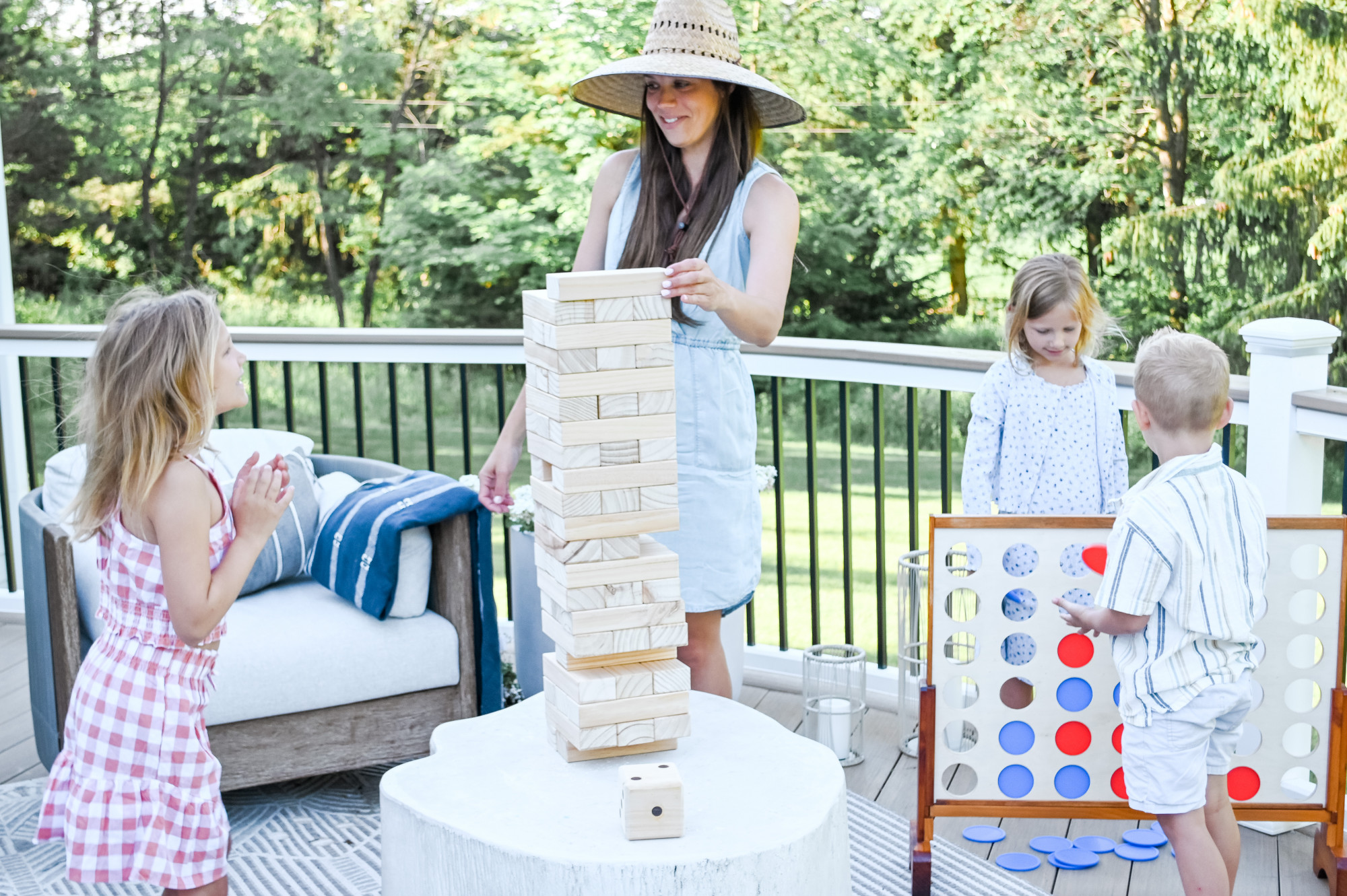 The weather finally shifted and I am loving the warm mornings and nights spending time outdoors with the kids and Alex. Honestly, in Wisconsin – it doesn't get much better than June and July! Our kids are at the perfect ages where they are all starting to get into the same types of games. I am so excited to partner with Walmart backyard to share some amazing outdoor fun ideas. After searching the Walmart site, I found some great outdoor game options that are perfect for the family. This post is sponsored by Walmart.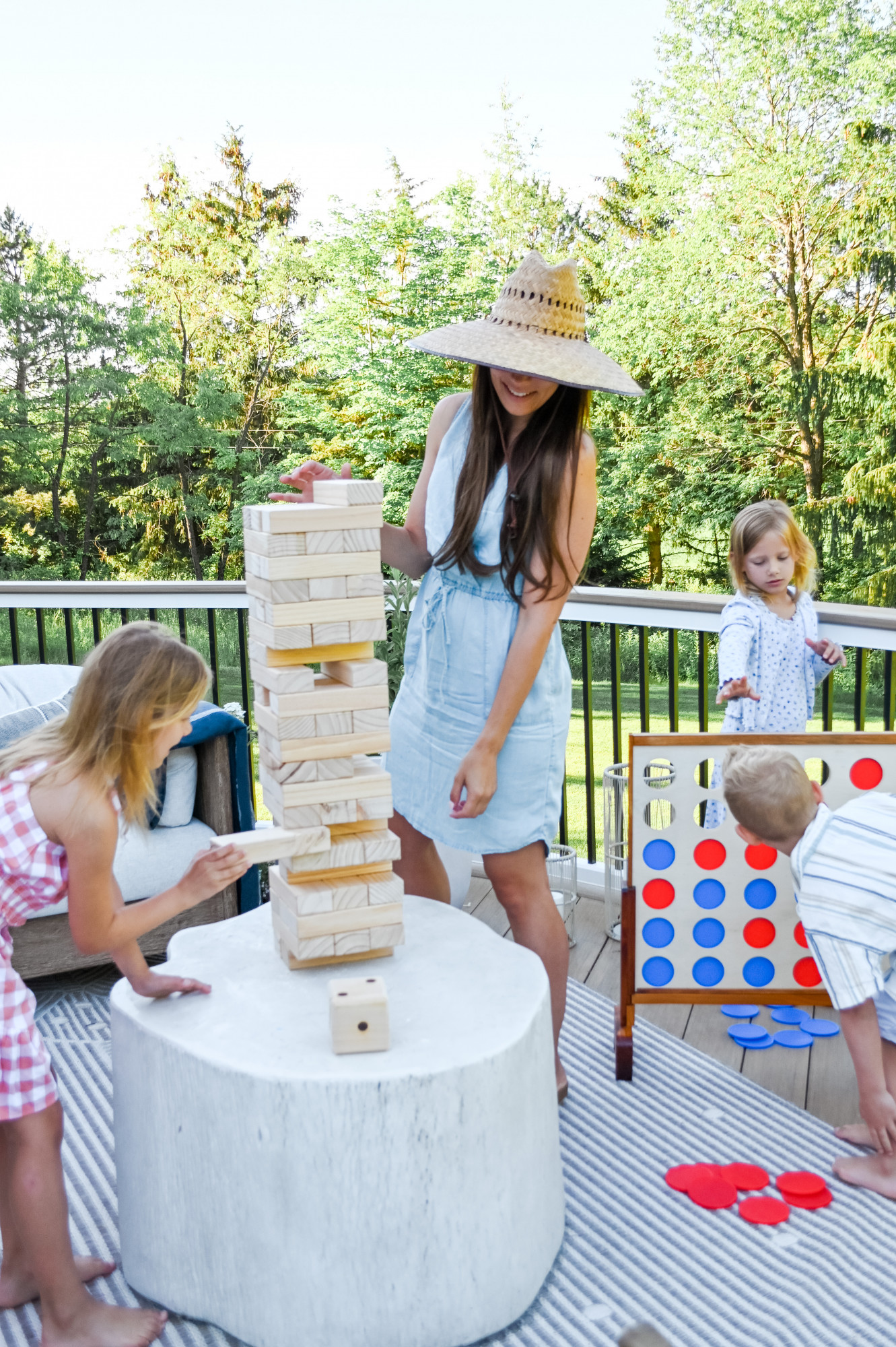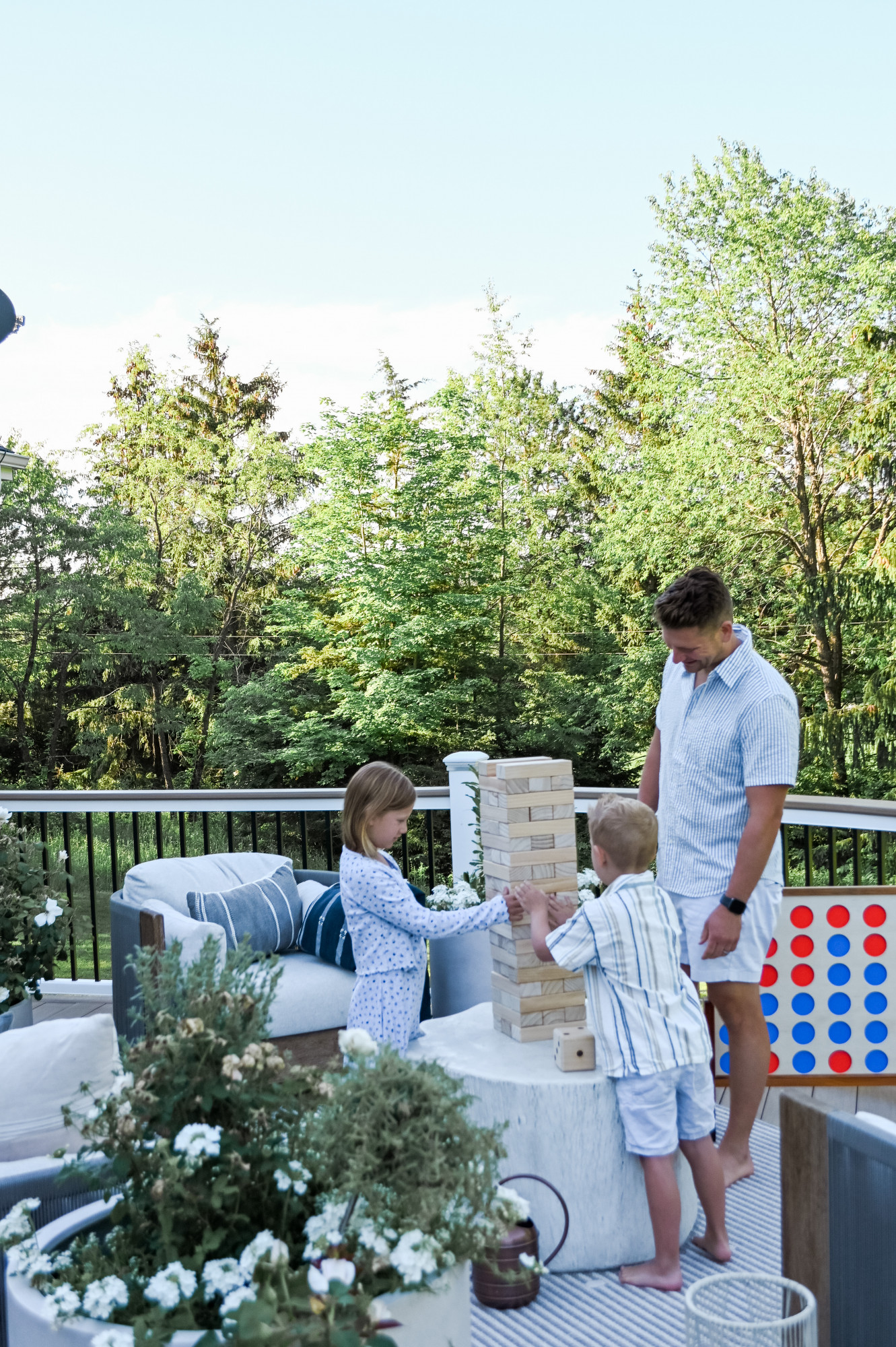 I landed on this three game kit that includes a huge jenga, outdoor dice, and connect four. Our kids (ages 5, 6.5 and 8) are into the competitive games that you can quickly replay if you lose (lol). Our middle child Eleanor is obsessed with connect four so I knew this would be a huge hit!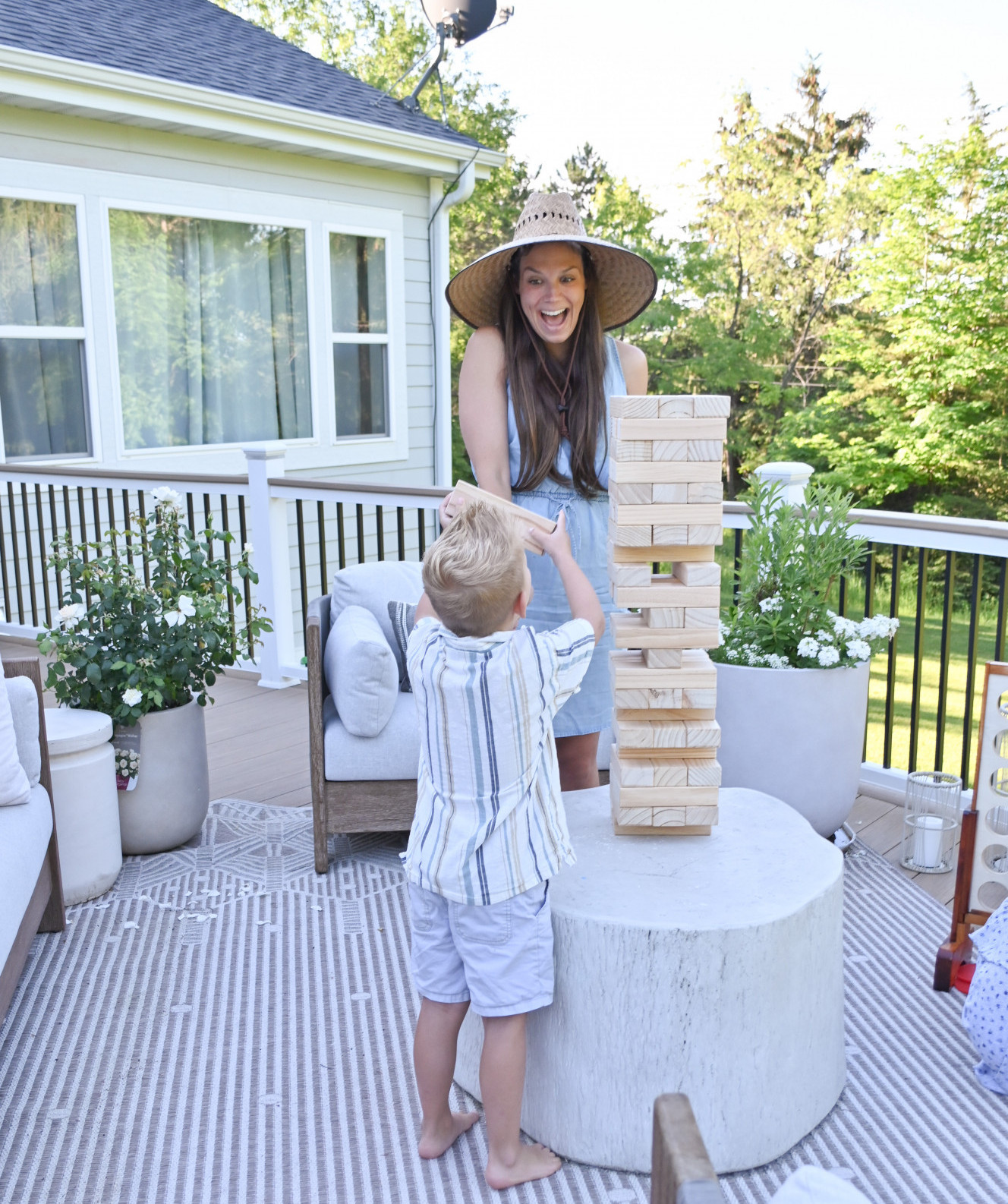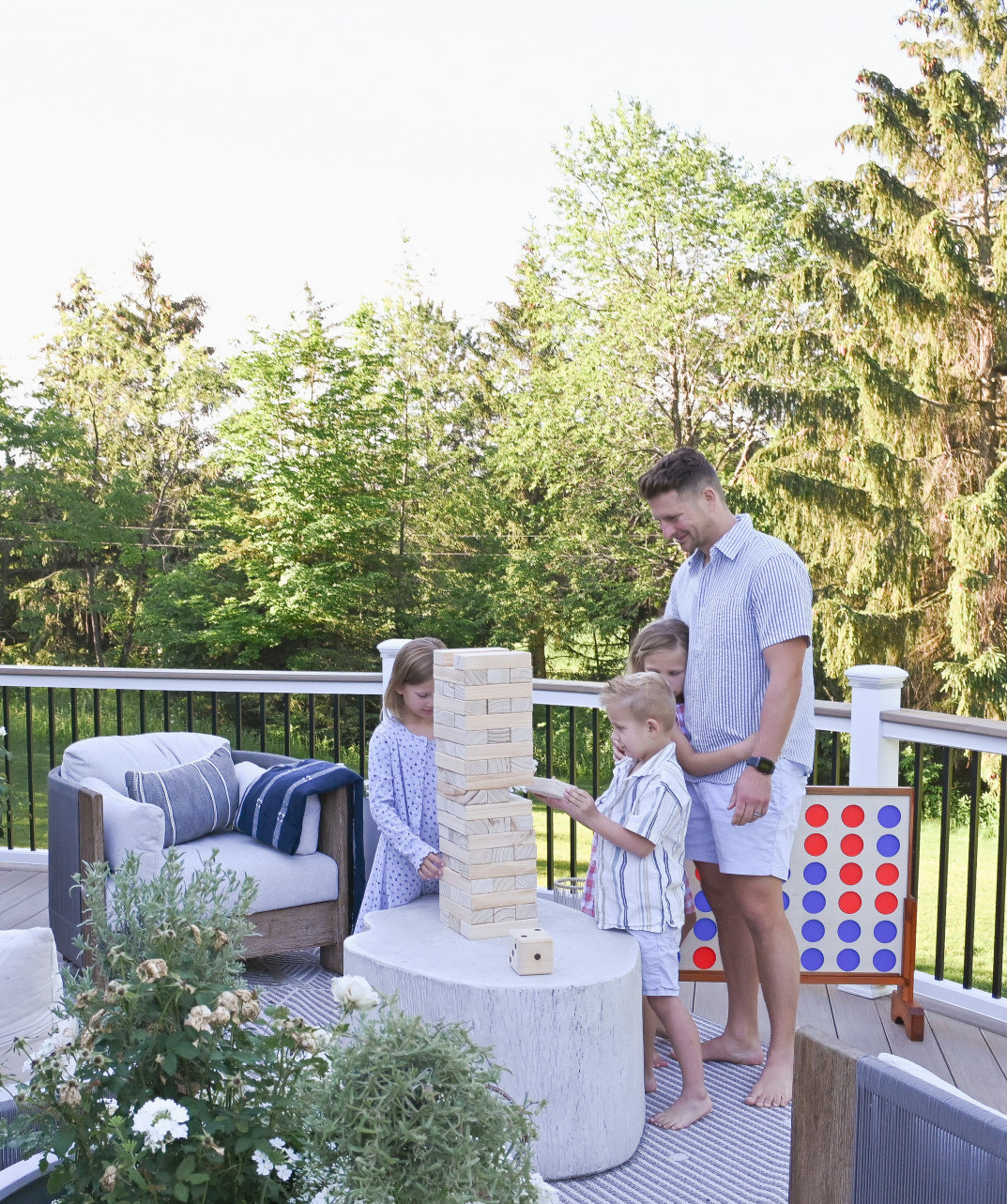 Last year we furnished our deck and I am so glad we did! After months of waiting for this outdoor space to be complete we are finally reaping the benefits of the long summer nights playing games as a family and enjoying time together.
Additionally I have been looking for sustainable, fashionable but okay to get dirty clothing for the kids and their summer camps. These cute outfits featured in the pics are all from Walmart Fashion. They carry some of my favorite brands for summer wear including Free Assembly, Garbo, & Wonder Nation. How adorable is this plaid set and linen colored romper! They also have some great summer staples for both Alex and I. We love our Walmart backyard finds and can't wait to utilize them a ton this summer as a family!
Backyard Fun Favorites

xo, kayla
---
This post does contain affiliate links, which means if you choose to purchase something while clicking a link in my post, I may receive a small commission.
Shop The Post