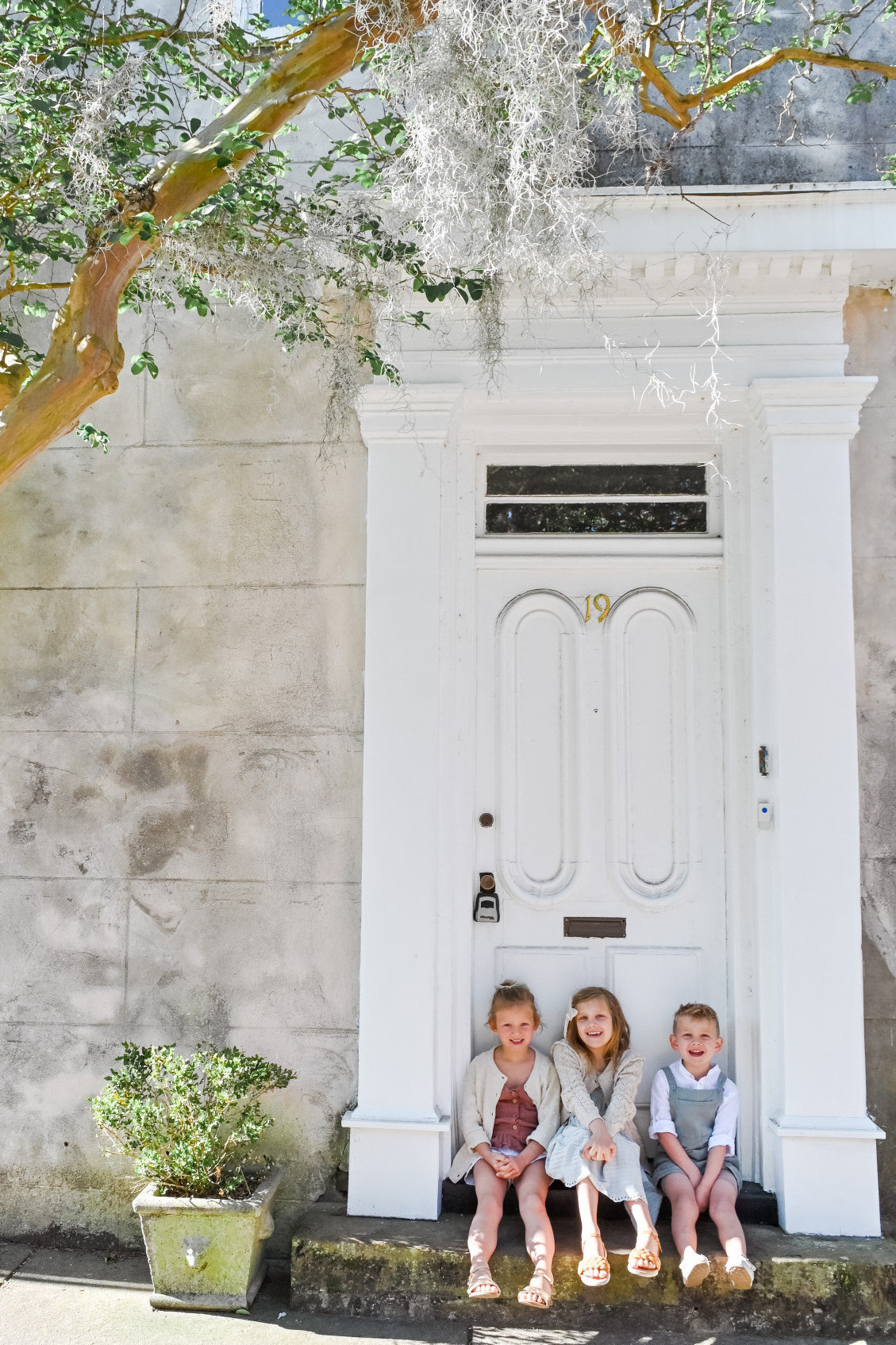 If you have been following along on instagram, you know we have been doing a lot of family photos lately! When the kids were younger I would actually avoid scheduling photography sessions, simply because they seemed too stressful. I now realized this caused me to miss out on some great opportunities to encapsulate those precious memories in photographs. Now, I'm making up for lost time by trying my best to capture every lasting moment of the kiddos childhood! It has become an attempt to savor the quickly fading parts of their early years in life so we can look back at these pictures and reminisce as they get older.
Picking out the perfect outfits for a family photo can make or break the whole experience. I have had the privilege of working with many photographers. I realized that many of them have wardrobes available to coordinate outfits for the whole family! While indulging in all the goodies, I couldn't help but also feel inspired pairing outfits together. Fashion is another major passion of mine. It's no secret that I love all kinds of textures, simple patterns, and neutrals for myself. Oftentimes, I find that I love putting my kids and husband in these kinds of clothes as well. I really enjoy picking out outfits for all of us, especially for photos!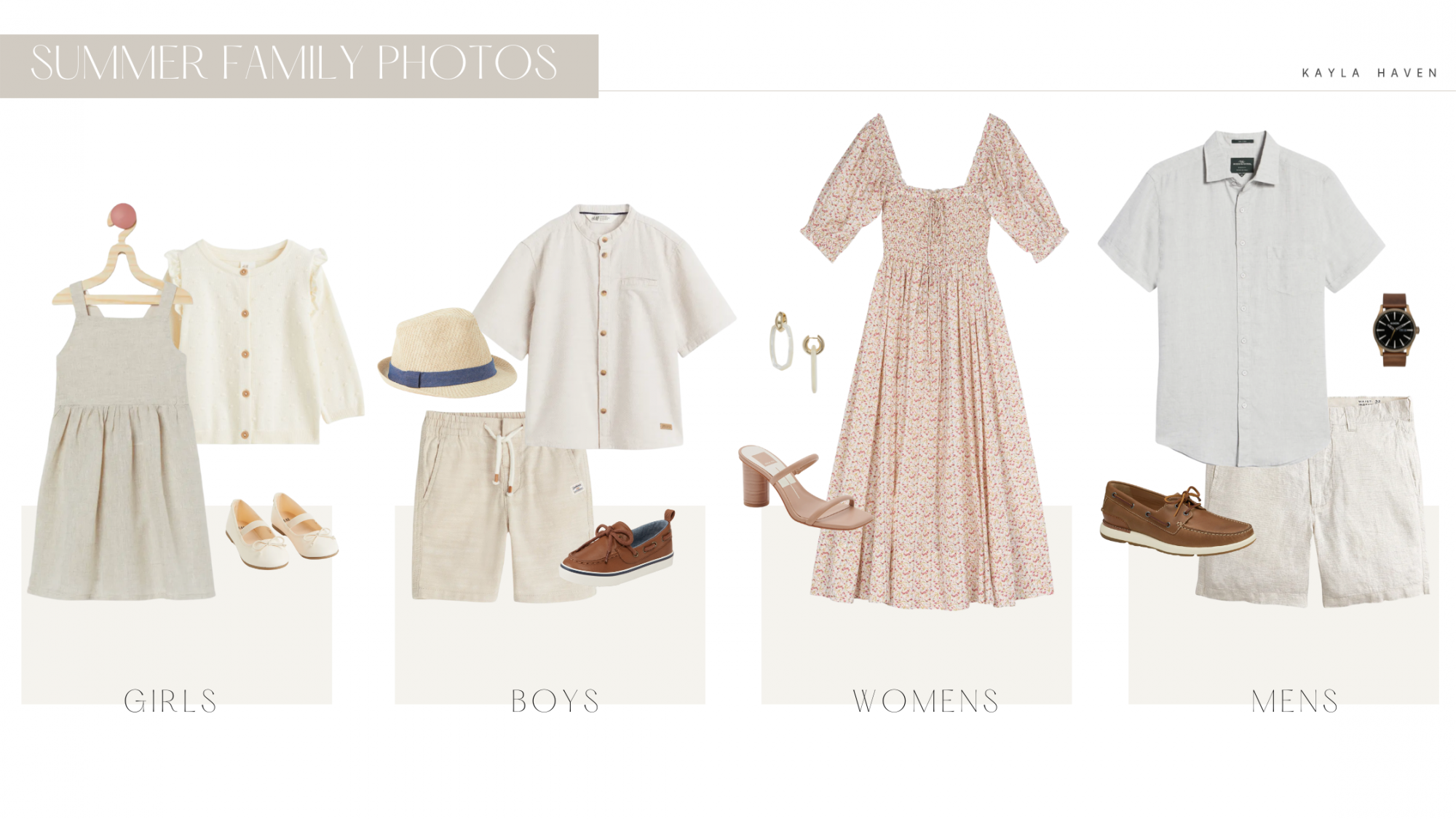 I was able to arrange some outfits that help to achieve an effortless look while being classy and stylish. Additionally, I created these ideas around the intention that mom's need to treat themselves too! As mothers do, we tend to focus on what the kids are wearing first and build from there. So, when I was creating these outfit pairings, I thought of what I would like to wear first, and let the rest of the family's outfits work around that!
Family Photo Outfits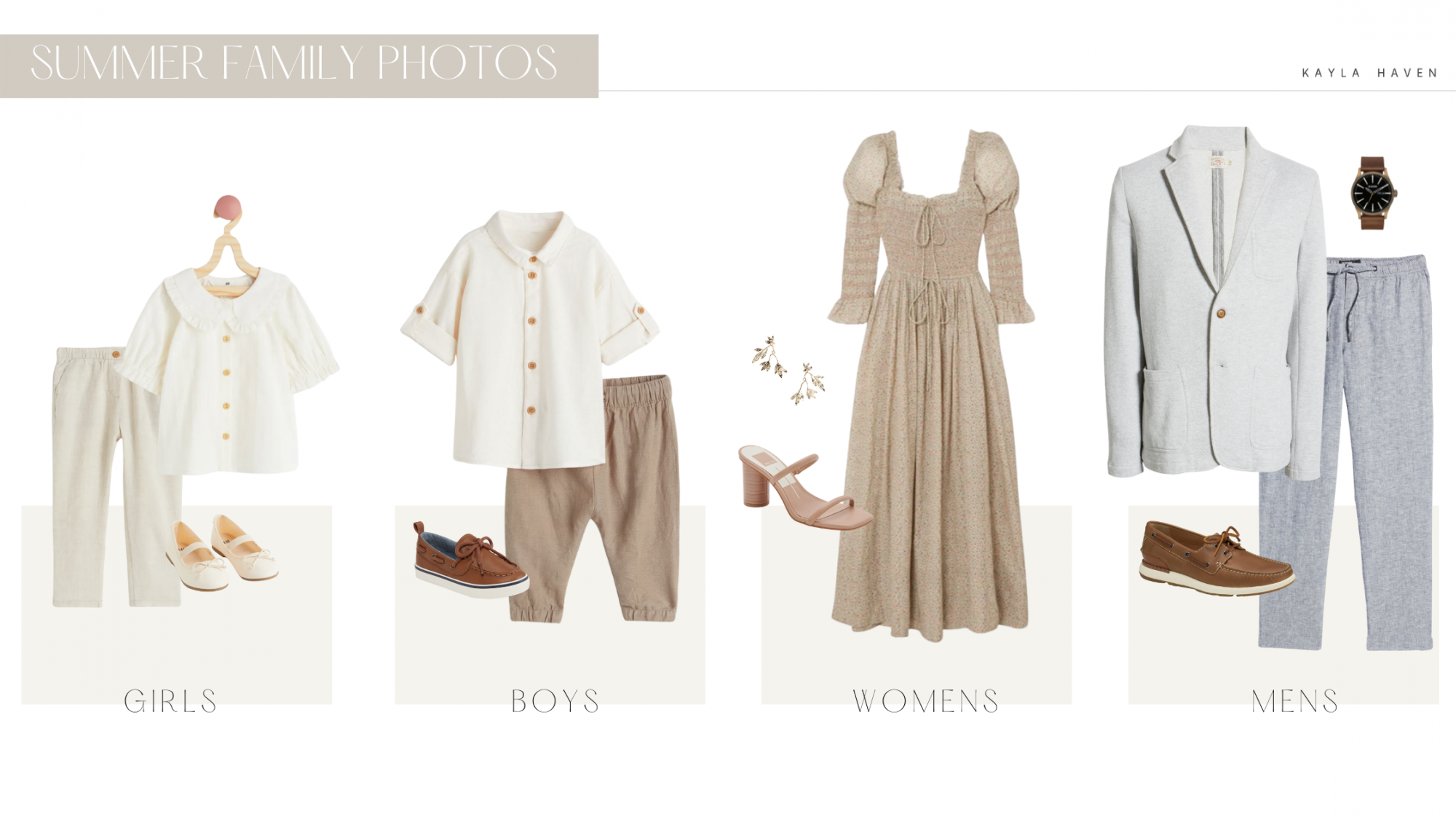 I chose neutrals specifically because of all the natural foliage that is happening this time of year. Typically you don't want to have competing outfit colors and it's best to go simple and neutral.  I tend to lean towards neutrals like whites, beige, and tans. This way if you are shooting by trees, flowers or grass you are not competing with the environment and both beautiful elements are allowed to shine (people and the scenery! ) I hope you enjoy my take on fashion in photography, and feel free to leave comments if this is something you are wanting to see more of too!
Family Photo Outfits

xo, kayla
---
This post does contain affiliate links, which means if you choose to purchase something while clicking a link in my post, I may receive a small commission.
Shop The Post