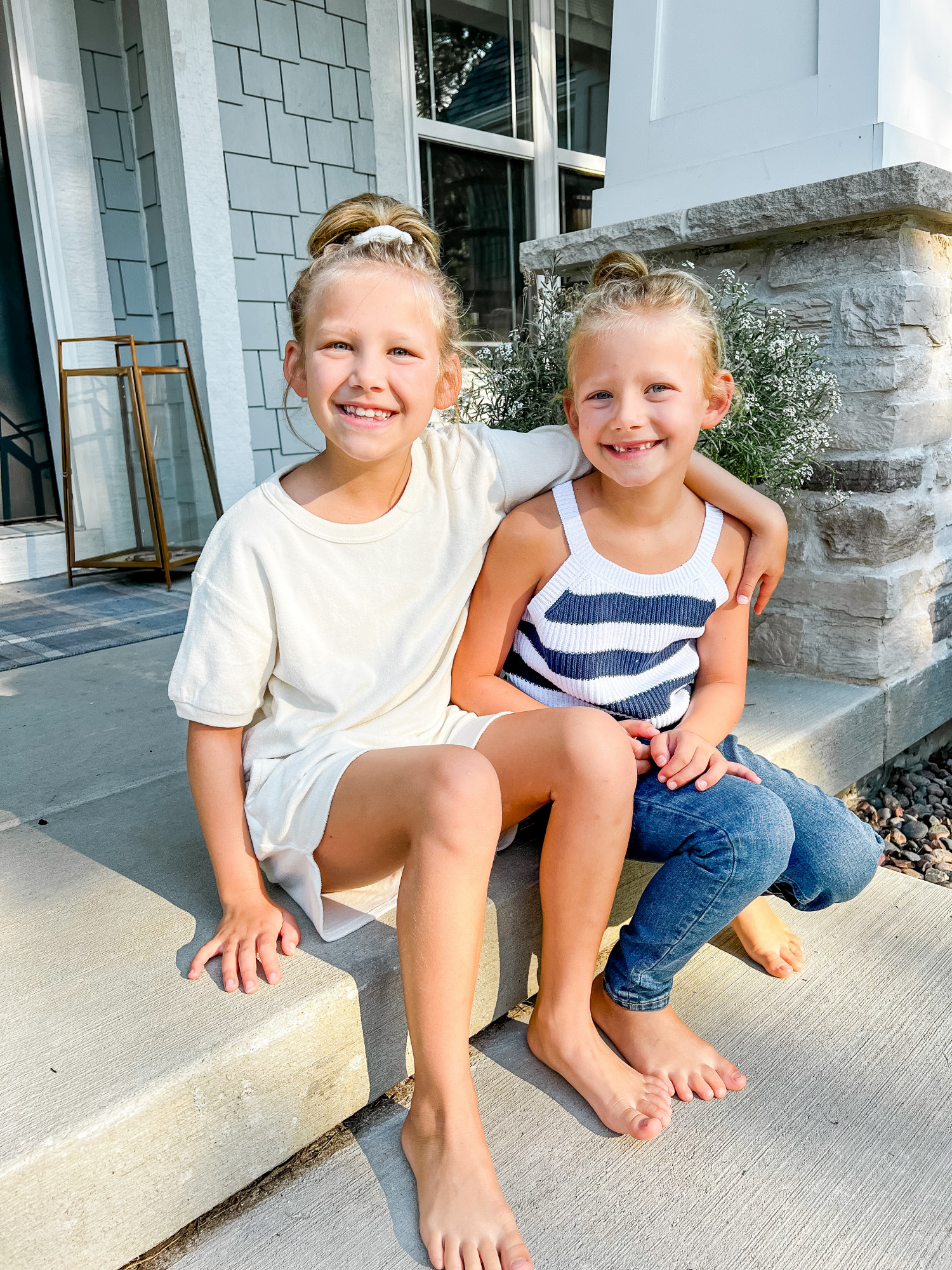 It's hard to believe that the new school year is just around the corner! As much as we're not quite ready for the kids to head back yet, I know that by prepping now it will save a lot of stress and chaos closer to the start of the year. Each school year we like to get the kids some new clothing pieces, and this year we turned to Walmart! This post is sponsored by Walmart. When purchasing clothing for our kids, it's important to me that I'm finding pieces that are not only adorable, but also great value and quality. We all know what it's like when your kiddos come home from the first day of school with their new outfit completely ruined..not a great feeling!
With Walmart, they focus on making products that reach both style and quality standards of parents and children. All of the pieces that we grabbed for Penelope, Eleanor, and Breckum were each under $20, many of them under $10! As parents shopping for three kids, we appreciate the efforts that Walmart puts forth to ensure their products are of great value, but doesn't break the bank!
You all know I love dressing my kids in neutrals! I love that Walmart found a way to make playful, fun prints that not only I love, but my kids love too! One brand Walmart carries that we have turned to time and time again is called Free Assembly. The quality of the clothing is really good, that I have found some great basics and staples for both Alex and I as well. Most of the clothing you see in these pictures of the girls are from that line as well.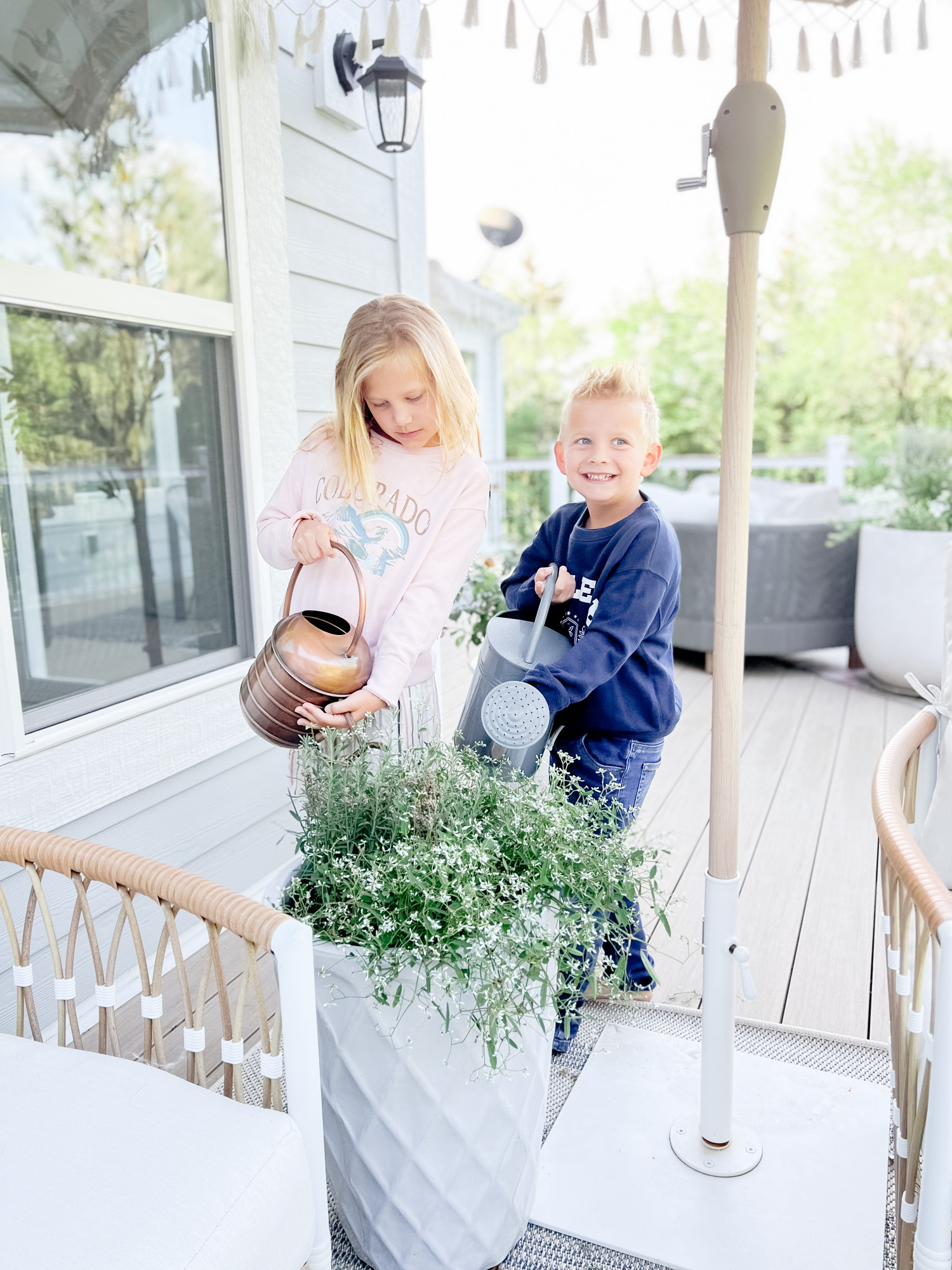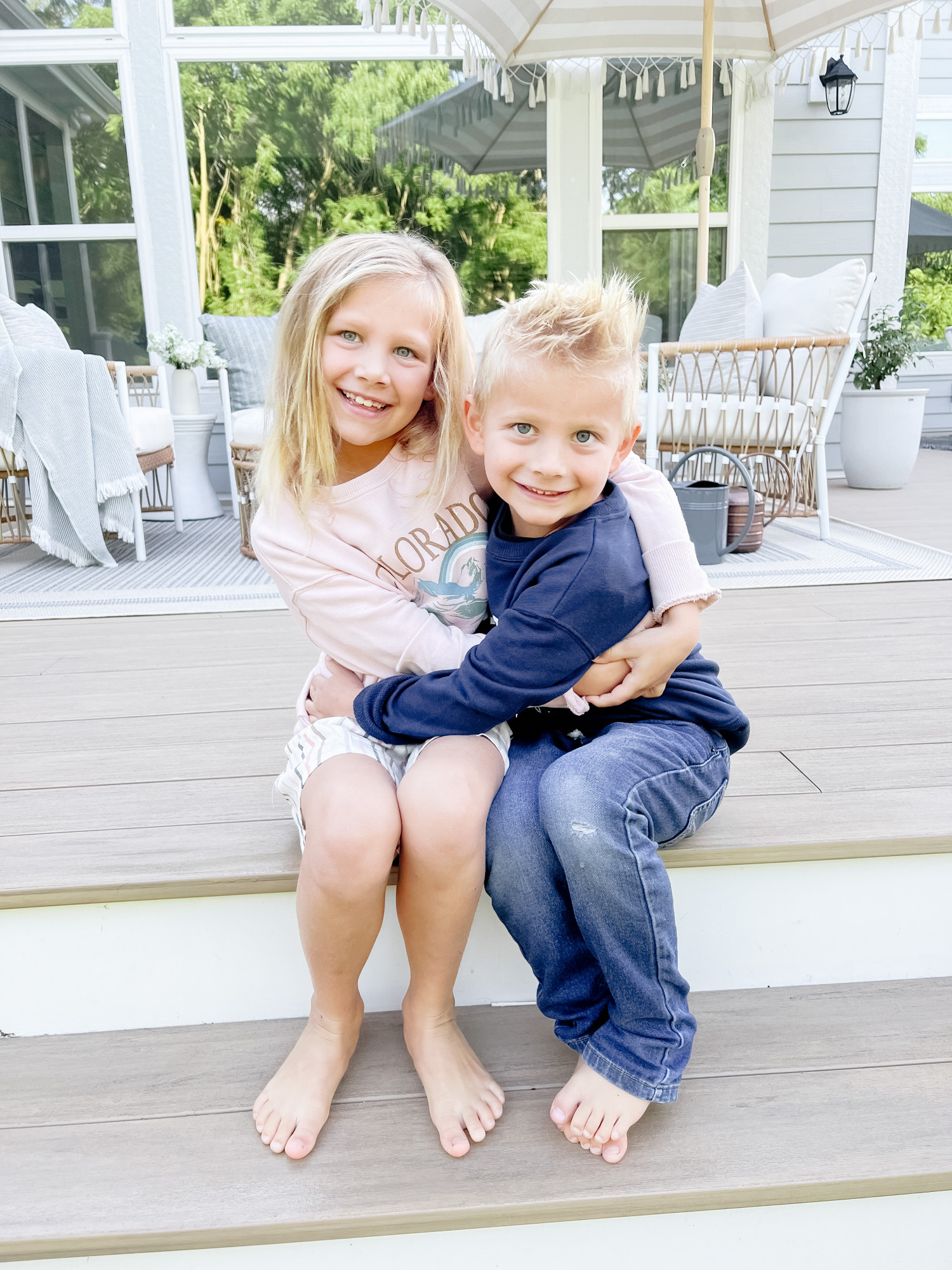 My other favorite find for the fall were these adorable sweatshirts. All of my kids absolutely love graphic t-shirts and sweatshirts! Graphics aren't typically my favorite wardrobe choices, but I also want my kids to love what they wear and be a reflection of who they are. I loved the look of these two sweatshirts and the quality is really great. I ended up getting the college one for my son Breckum too!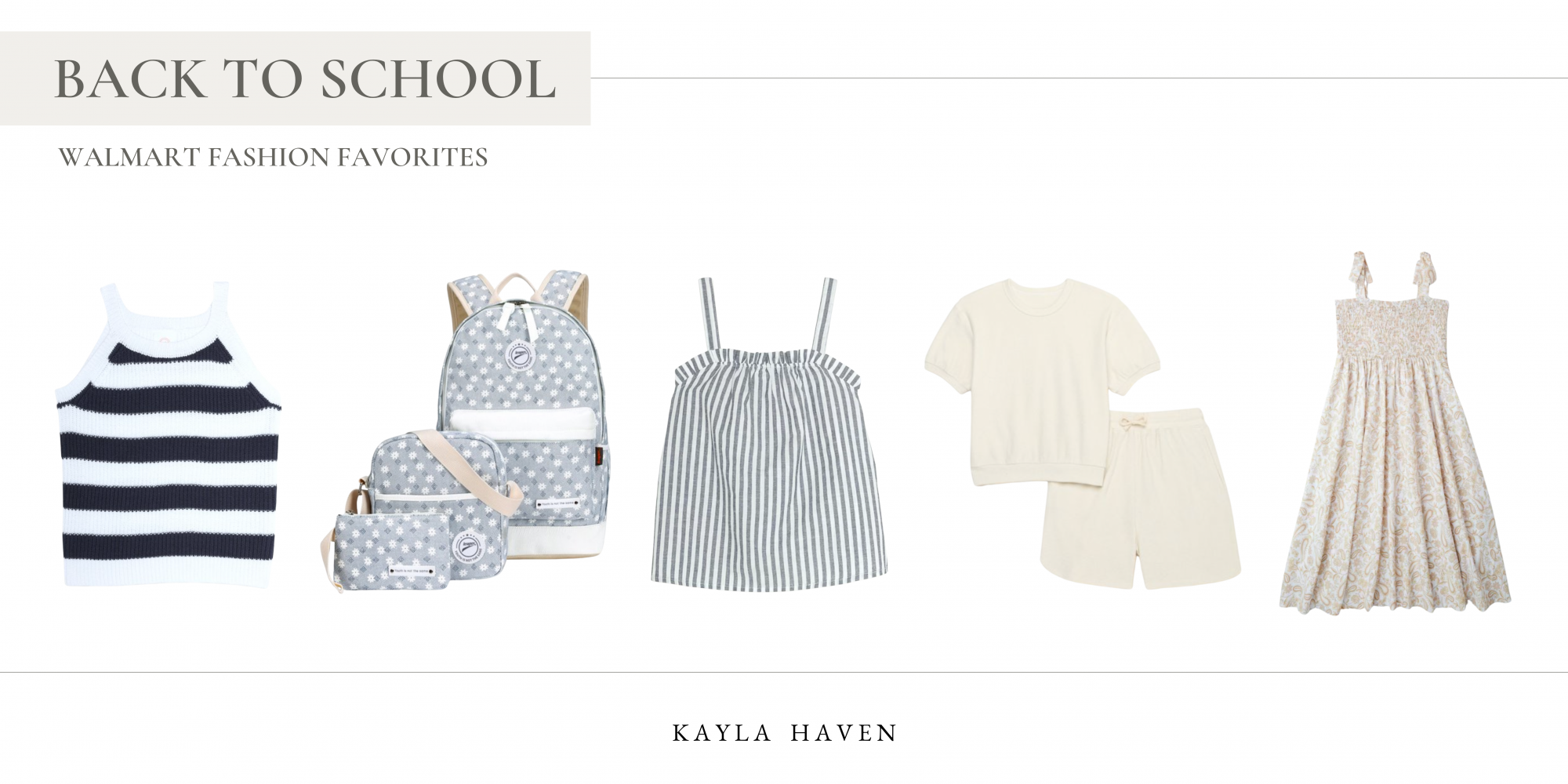 Not only are Walmart's fashion pieces adorable and great quality, but they're also very easy to style together. There is nothing worse than running late in the morning and having to curate an outfit that matches for three children. All of Walmart's pieces help aid a more simplistic lifestyle, allowing for both parents and children to mix and match the various staple pieces to create an outfit that makes everyone excited to head back to school. I love that my three littles are able to easily head into their closets, dress themselves, and I won't have to worry about the pieces they chose or the quality of the styles either.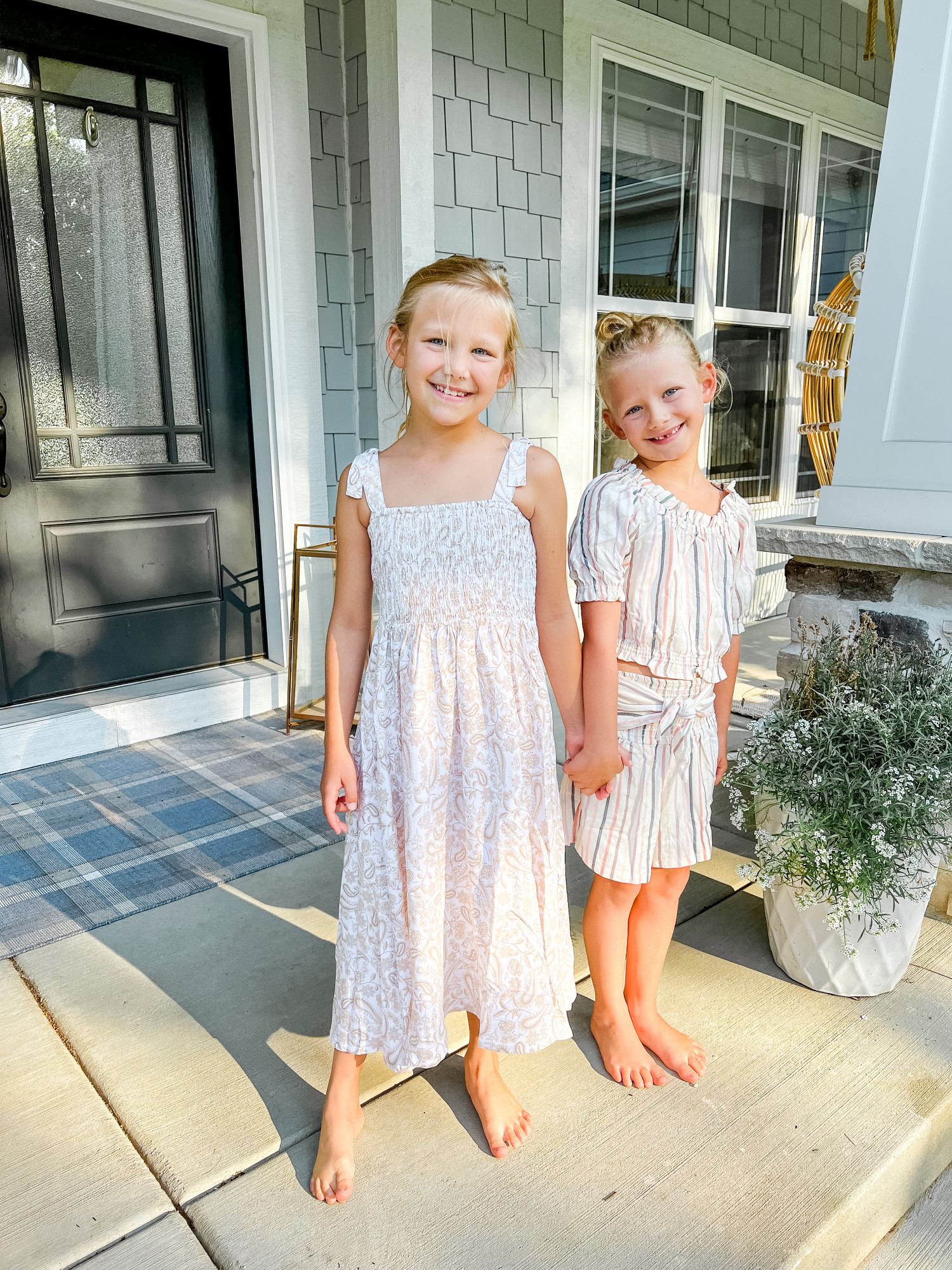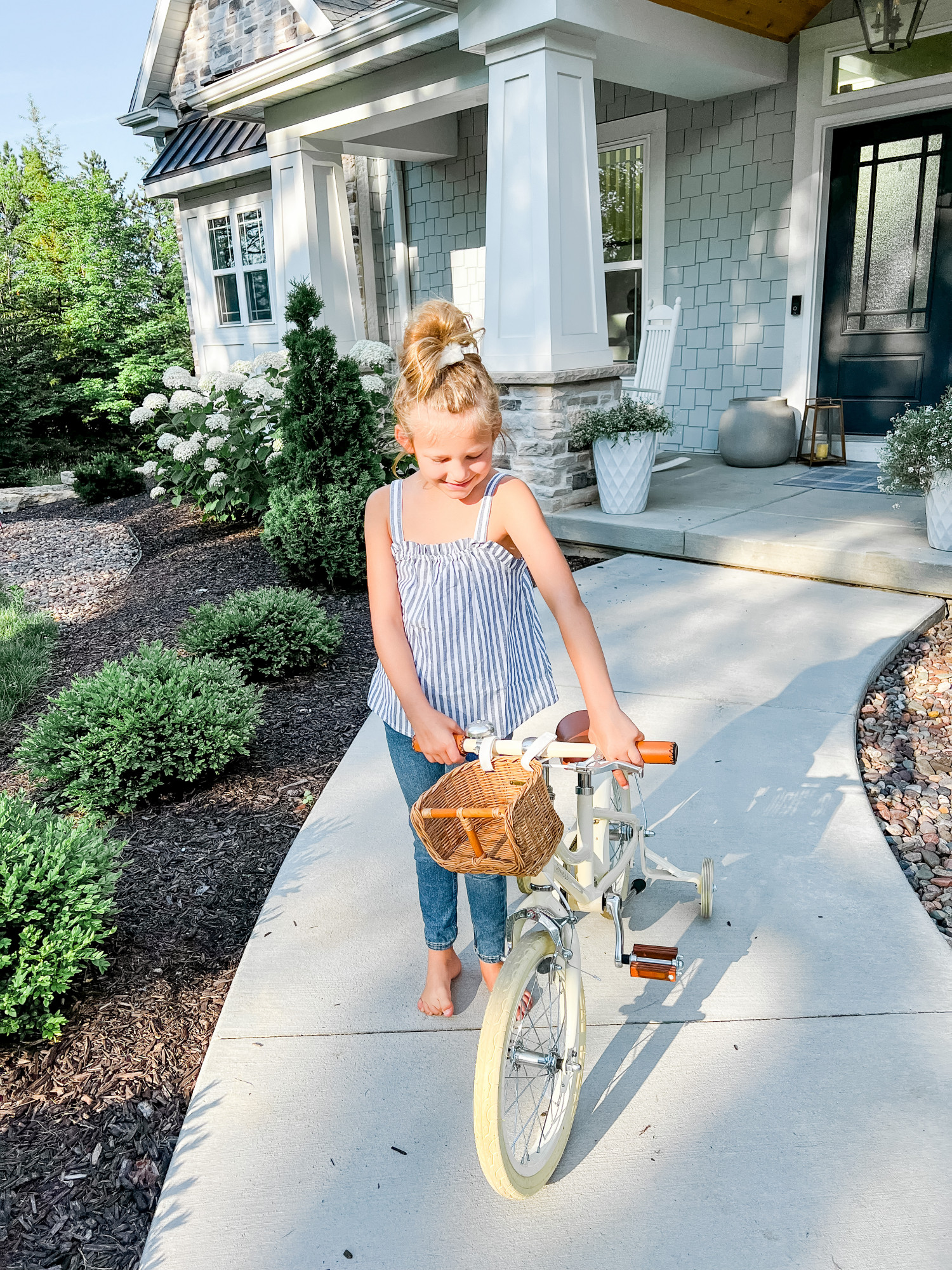 If you're needing some new wardrobe pieces for your children before they head back to school, I highly recommend checking out the various lines at Walmart! Free Assembly and Wonder Nation are two of our favorites, for the entire family, but they have tons of others too. Whether you're in need of new styles or school supplies for all the kids (read my blog post here), Walmart is the perfect one stop shop to gather all your essentials before school starts, both in-store and online!
Back to School Styles

xo, kayla
---
This post does contain affiliate links, which means if you choose to purchase something while clicking a link in my post, I may receive a small commission.
Shop The Post