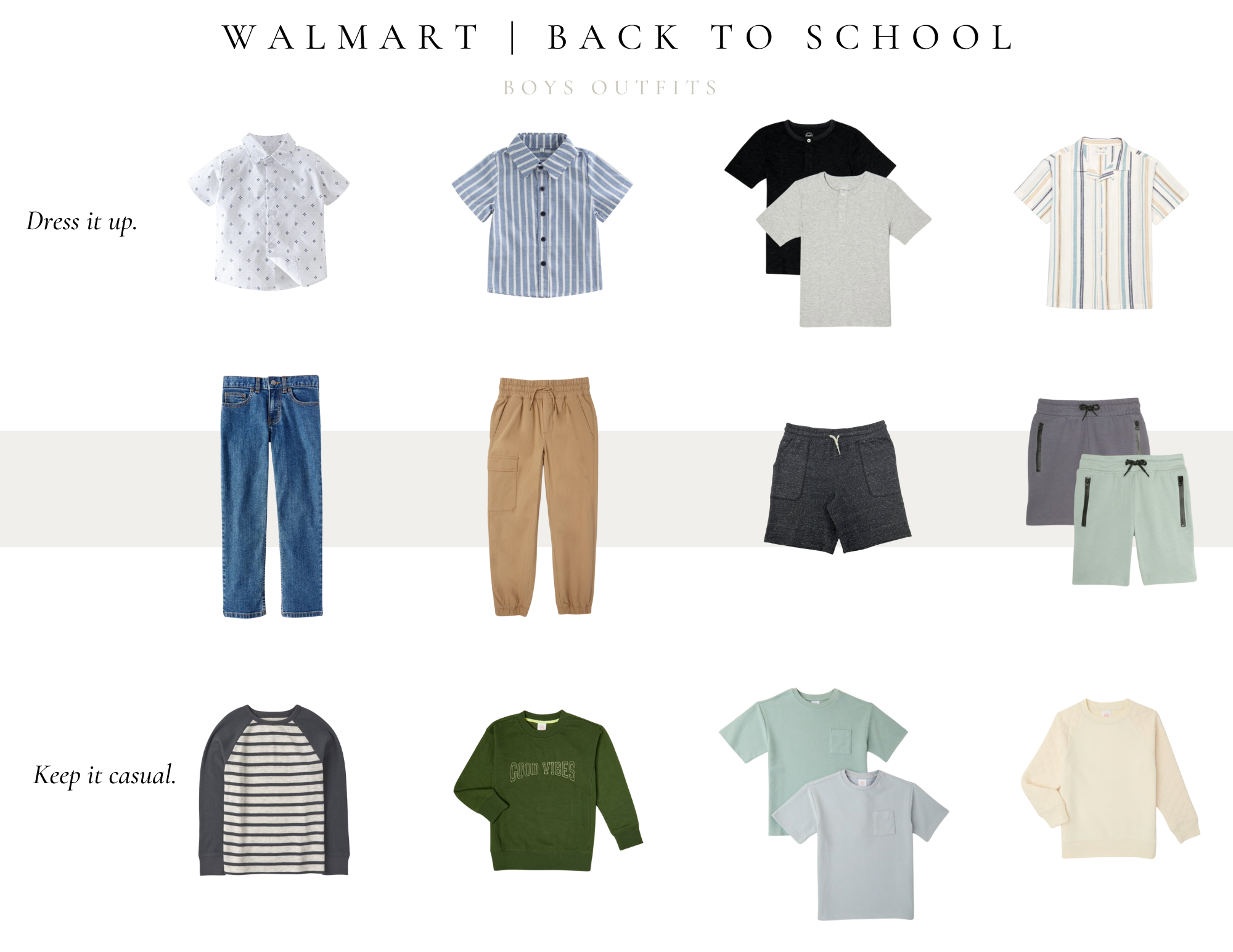 This past week, I sent Breckum off to his first day of 4k. I just posted a reel on instagram referencing the amount of times people would tell me how time flies and goes so fast, and how I never believed them. When in the midst of motherhood or parenthood, you think you have all this time left and sometimes it actually feels like the days drag. I honestly felt all of those things, until I woke up one day and then found myself sending all the kids off to school.
Breckum is actually 5 years old, we decided to hold him back for a year as he has a July birthday. So now that the time has come to start 4k, he is SO ready. Like run off without hugging me ready to go to school! It all happened so fast. I think one of the most gut wrenching feelings is having to pack up your kids clothes that they have now outgrown. Makes me so sad and really understand that time is a thief.

This year I turned to Walmart to grab a bunch of the kids back to school clothes. This post is sponsored by Walmart. Their neutral options really impress me, and the clothes last very well! The kids play around in them easily—and we're able to dress them up and down depending on the occasion!
Above are some of my favorite outfits pairings for Breckum this year! All of the clothing items are under $25 and ship really quick! Be sure to follow along on Instagram to see how I style these outfits on my kids for the school year, and if you purchase any pieces for your kiddos be sure to tag me so I can see their cuteness, too! To see more of our fashion favorites from Walmart be sure to check out these blog posts (Walmart: Back to School Styles, and Little Boys Back to School Styles With Walmart)!

xo, kayla
---
This post does contain affiliate links, which means if you choose to purchase something while clicking a link in my post, I may receive a small commission.
Shop The Post