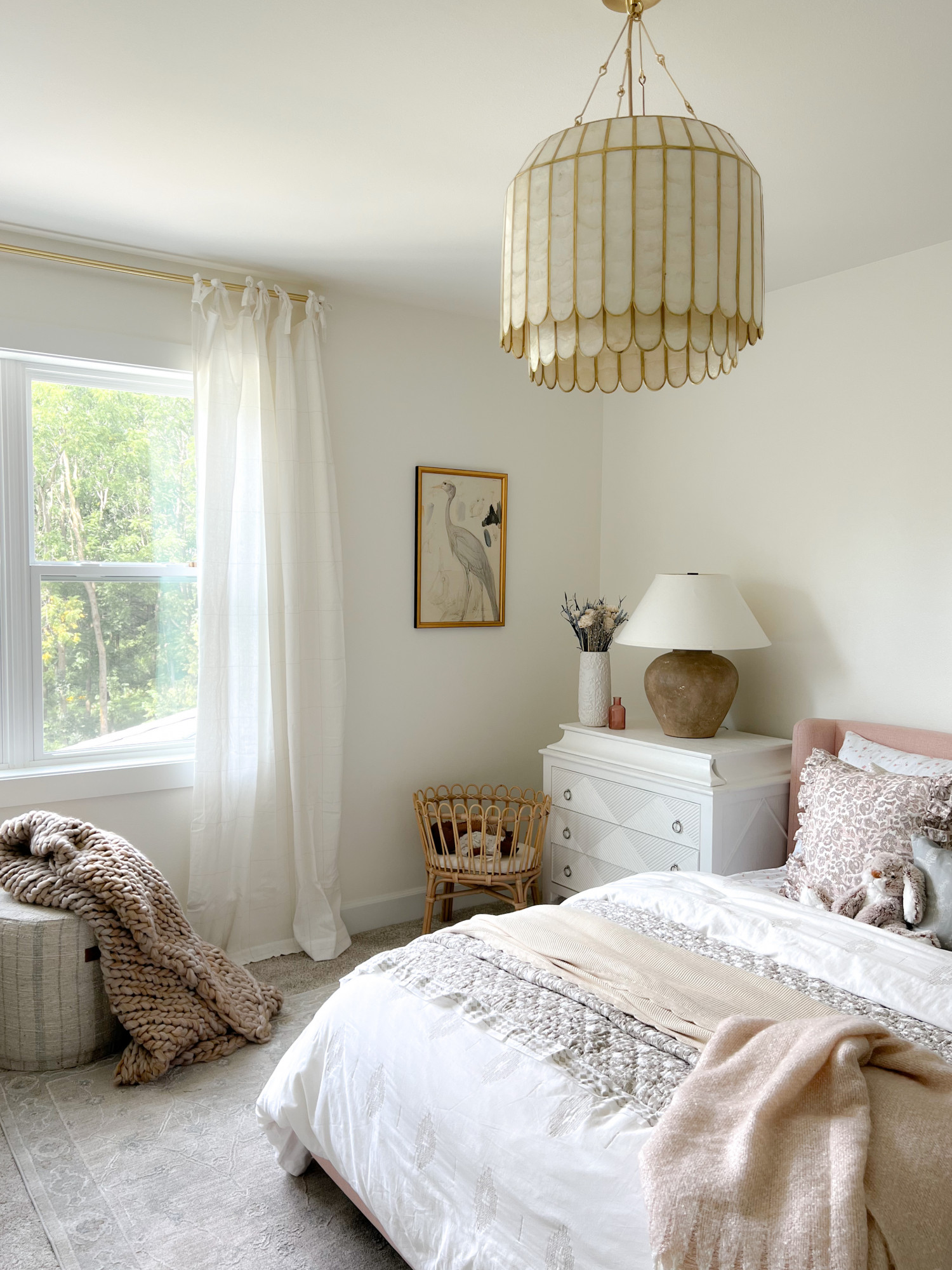 Fall is almost here! My favorite season of the year to decorate for is naturally fall. I love all the cozy textiles, warm tones, and calming vibes that the season brings. I recently shared on Instagram that we're in the middle of finishing Penelope's bedroom, and I knew this would be the perfect time to add some warm and cozy additions to her space, so we turned to Walmart to help us complete her room.
This season Walmart is focusing on providing pieces that allow for their customers to create a global escape within their own homes—a place that is calming, warm, and inviting. This post is sponsored by Walmart. When thinking of fall I think of all the textures and natural elements that the season brings. Whether it be home decor such as bowls, vases, and trays, or textiles such as throw blankets and pillows, all of these pieces create character that bring the design to life.  Walmart's fall collection features pieces of various elements and materials including wood, brass, ceramic, stone, knits and more that help create an inviting atmosphere at an accessible price.

The girls still tend to bunk up time to time in Eleanor's room which you can read about here. However, as Penelope is beginning to get older (cue the mama tears) she has increasingly been wanting a space of her own. Recently she has been asking for a desk and a cozy spot to curl up to read in. I naturally turned to one of our go to brands to find the perfect additions to her room including this beautiful white desk and gorgeous knit throw by her bedroom window.
It is really important to us that we refresh Penelope's space before she starts school in a few weeks so that she has a space that's calming and relaxing—one that she feels comfortable in while learning and resting. I grabbed this chunky knitted throw blanket to add to Penelope's room for the colder months ahead! Fall time in Wisconsin is rather short, and we jump into winter rather quick, so having chunky cozy blankets is always a must for us! I love adding them throughout our home in literally every room! The quality of this blanket is so wonderful—it's hand-knitted with very soft and comforting materials. Penelope is our bookworm and absolutely loves staying up a little later at night to read, so I know this will be the perfect blanket for her to relax and cozy up with while unwinding at night!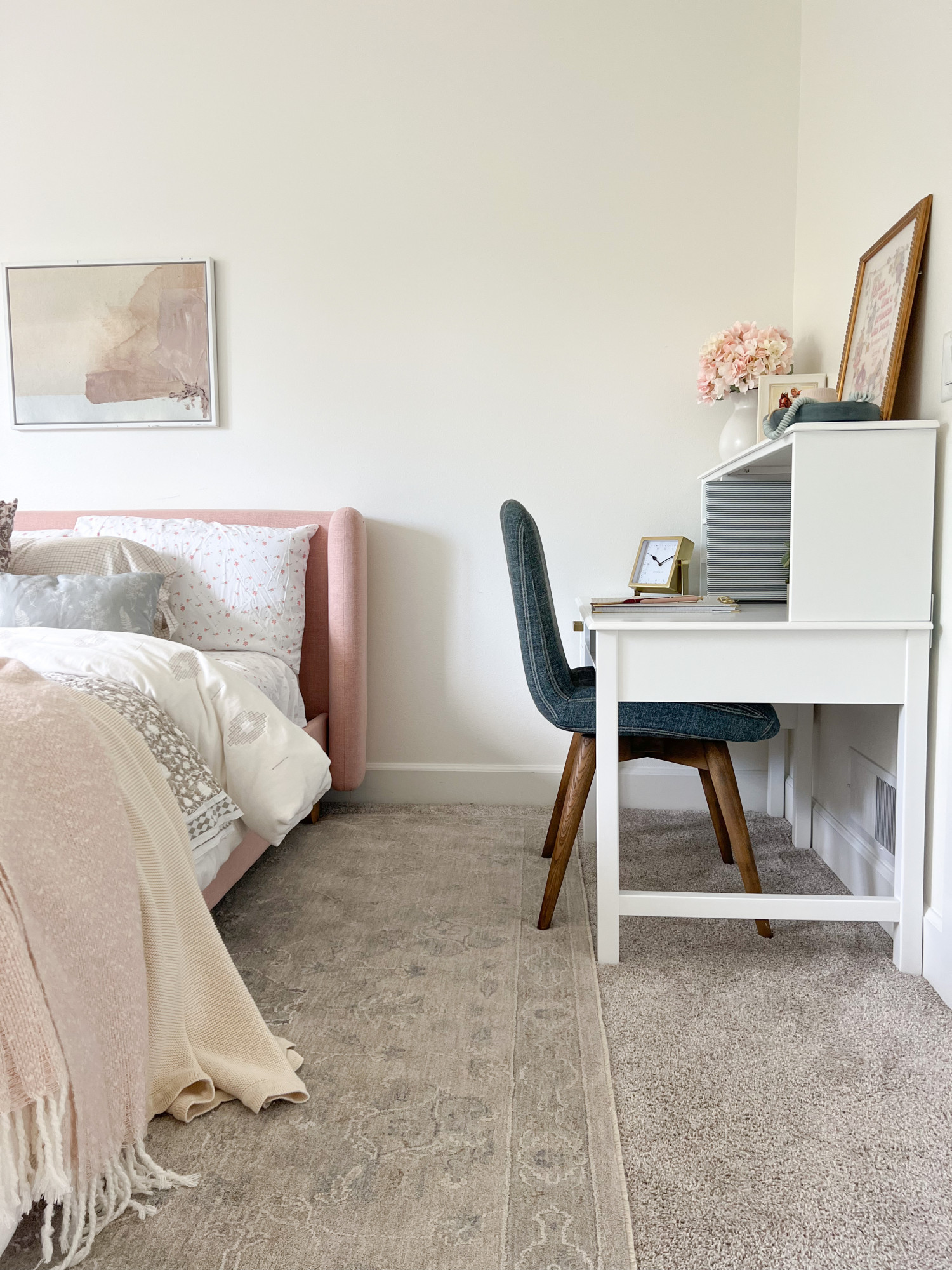 We also grabbed this desk to put in the corner of Penelope's room—as soon as she saw it her eyes lit up! I was very picky when choosing a desk for her space. I wanted it to have enough room for organization, storage and of course to look good. Most importantly I wanted the quality to allow her to grow into it. I found this at Walmart and it shipped so quickly. It only took Alex about an hour and a half to put together and Penelope could not be happier!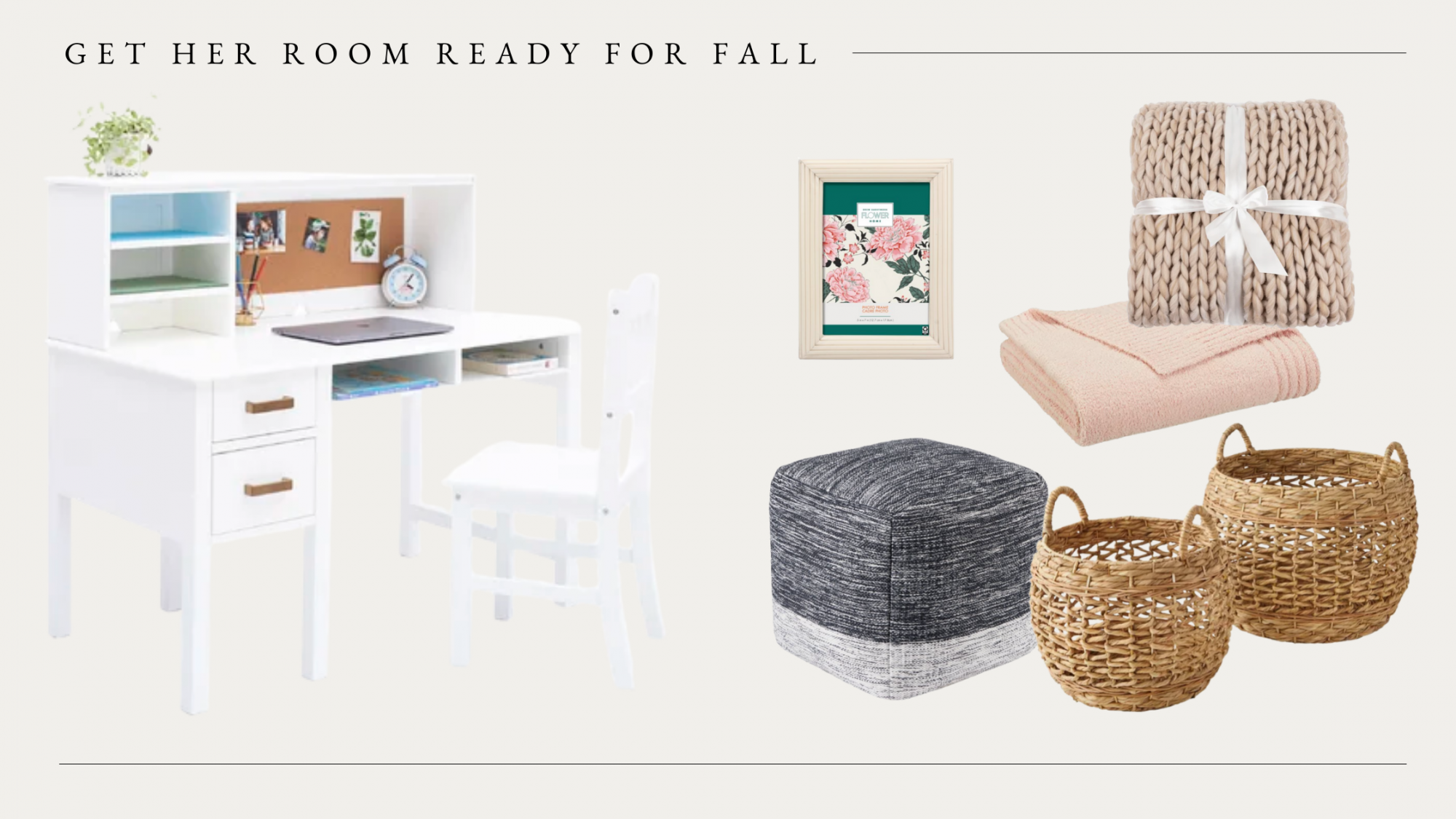 It makes me so happy that Penelope loves her room so much! If you're wanting to refresh your little ones space (or your own) this fall season be sure to check out some of my favorite finds below that I'm loving for a little girls room. You can find more finds for a little boy in this blog post! Be sure to follow me on Instagram to see more details and highlights of this space!
Fall Home Accents

xo, kayla
---
This post does contain affiliate links, which means if you choose to purchase something while clicking a link in my post, I may receive a small commission.
Shop The Post