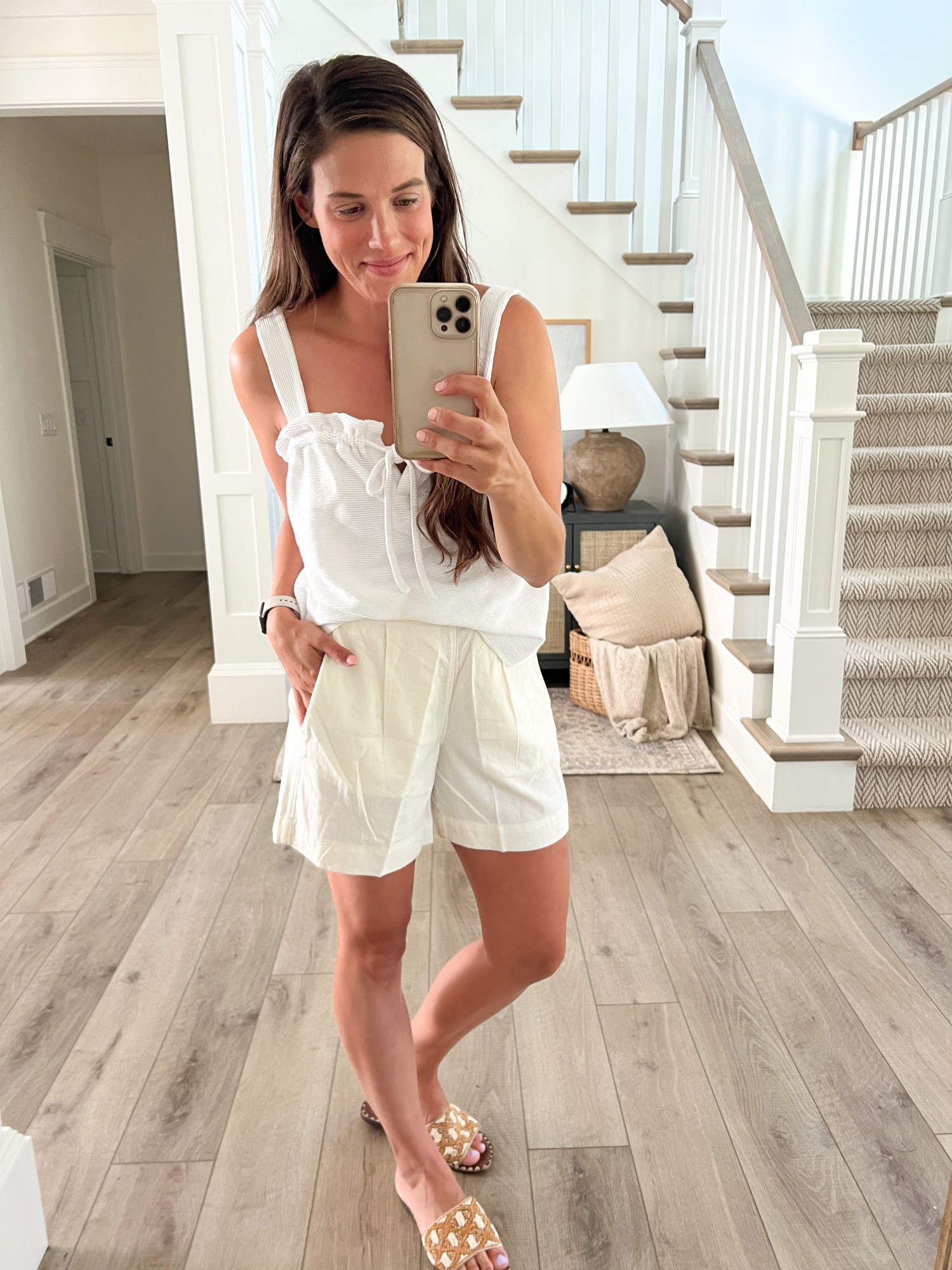 August is here! Summertime in Wisconsin is absolutely breathtaking and we love the simplicity and ease that it brings; However, August is also the hottest and most humid month for us, which calls for lightweight and breathable pieces. As of recent, I have been trying to focus on curating a wardrobe that is more timeless, effortless, and elevated—a capsule wardrobe. As a mother of three, it has become very important to be over the last few years that I'm keeping in mind purpose and sustainability while purchasing new items. I think the reason I like the idea of a capsule wardrobe so much is its easier to choose what I am wearing each day. With less options, I can style different outfits utilizing the same pieces.  It brings me so much ease when shopping the Free Assembly line at Walmart, as I know that these pieces encapsulate the same values as my own. This post is sponsored by Walmart.
My goal in curating a capsule wardrobe is to become more purposeful and intentional with the clothing that I'm choosing to keep in my closet and wear on my body. Not only do I love having fewer pieces to store, but I love the creativity of crafting various outfits with a handful of staple pieces. Similar to my own values, Free Assembly at Walmart focuses on providing elevated and thoughtfully made essentials, which allows for creativity in assembling styles and outfits that you love together, freely.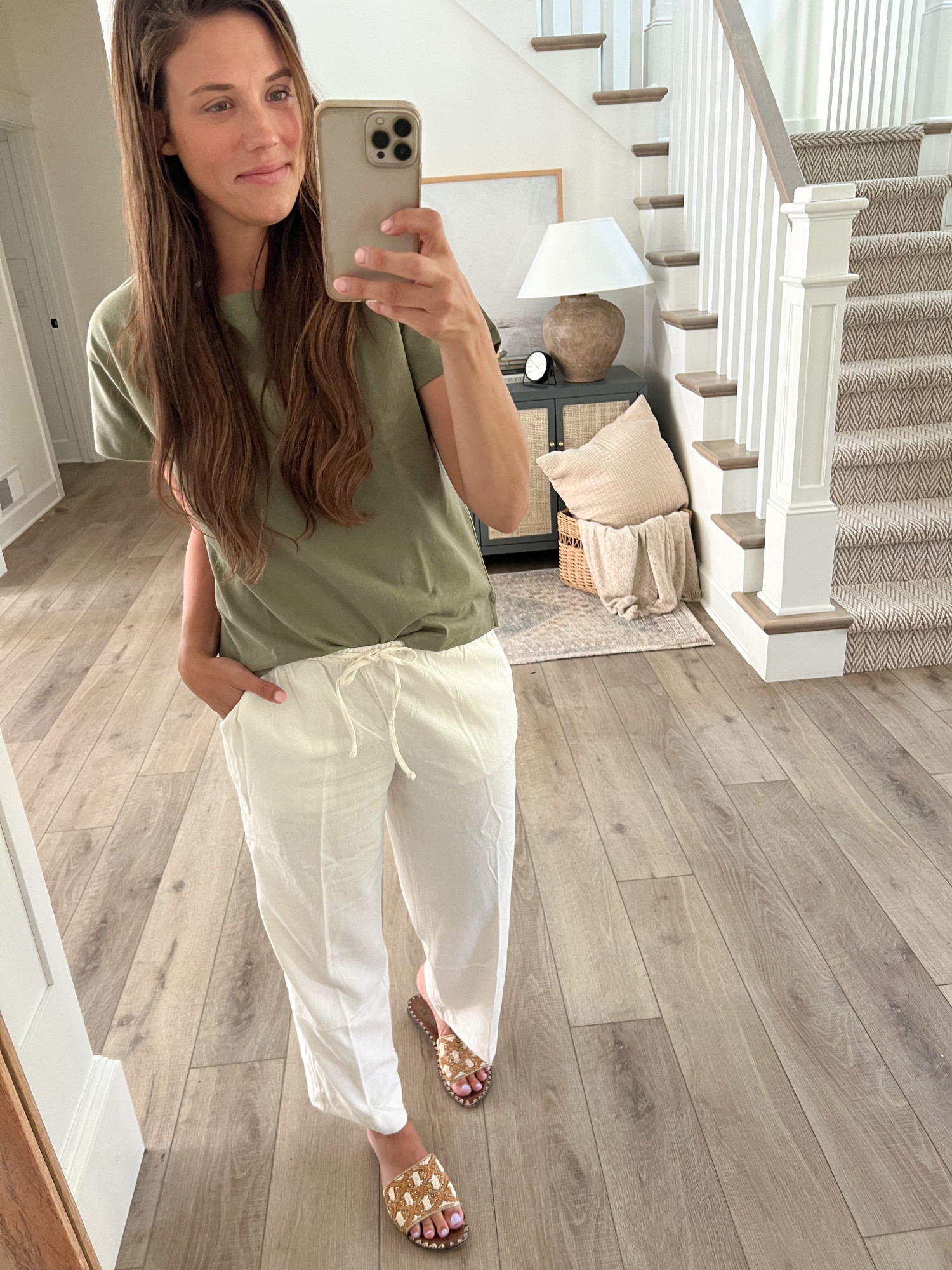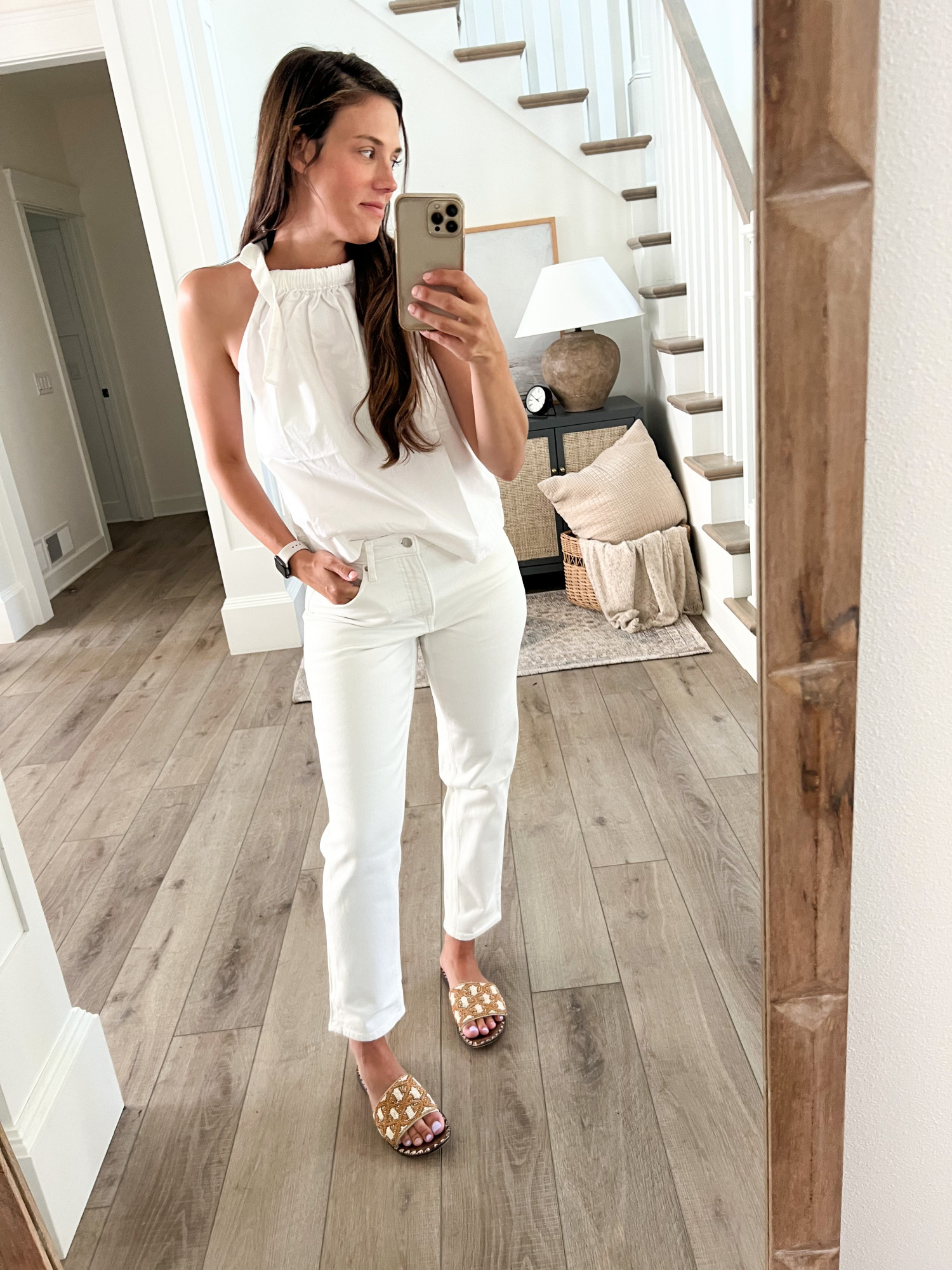 Oftentimes, I feel as though many of us assume that a higher price point means higher quality; However, Free Assembly has proven that you can find elevated and timeless styles at an affordable price point, without having to negotiate longevity. As a family, we have fallen in love with the line over the past few months. Not only have I been able to grab pieces for myself that I love, but I have also gotten Alex some closet staples and the kids back to school styles.  Each piece has truly impressed both me and Alex! I love that the intentionality of the prints and patterns, and the materials are very soft and comforting to wear. All pieces from the Free Assembly line are $35 or less, not only making these pieces affordable but making the elevated look that so many of us love more attainable.
The sustainability initiatives that Free Assembly has, in terms of denim specifically, are very impressive as well. Free Assembly makes denim you can feel good In—and about. With a commitment to using sustainable methods whenever possible, along with premium details like perfectly placed pockets and just the right amount of stretch. This pair of white denim has easily become one of my favorites! The denim holds you well, provides stretch where you need it, and they aren't see through at all!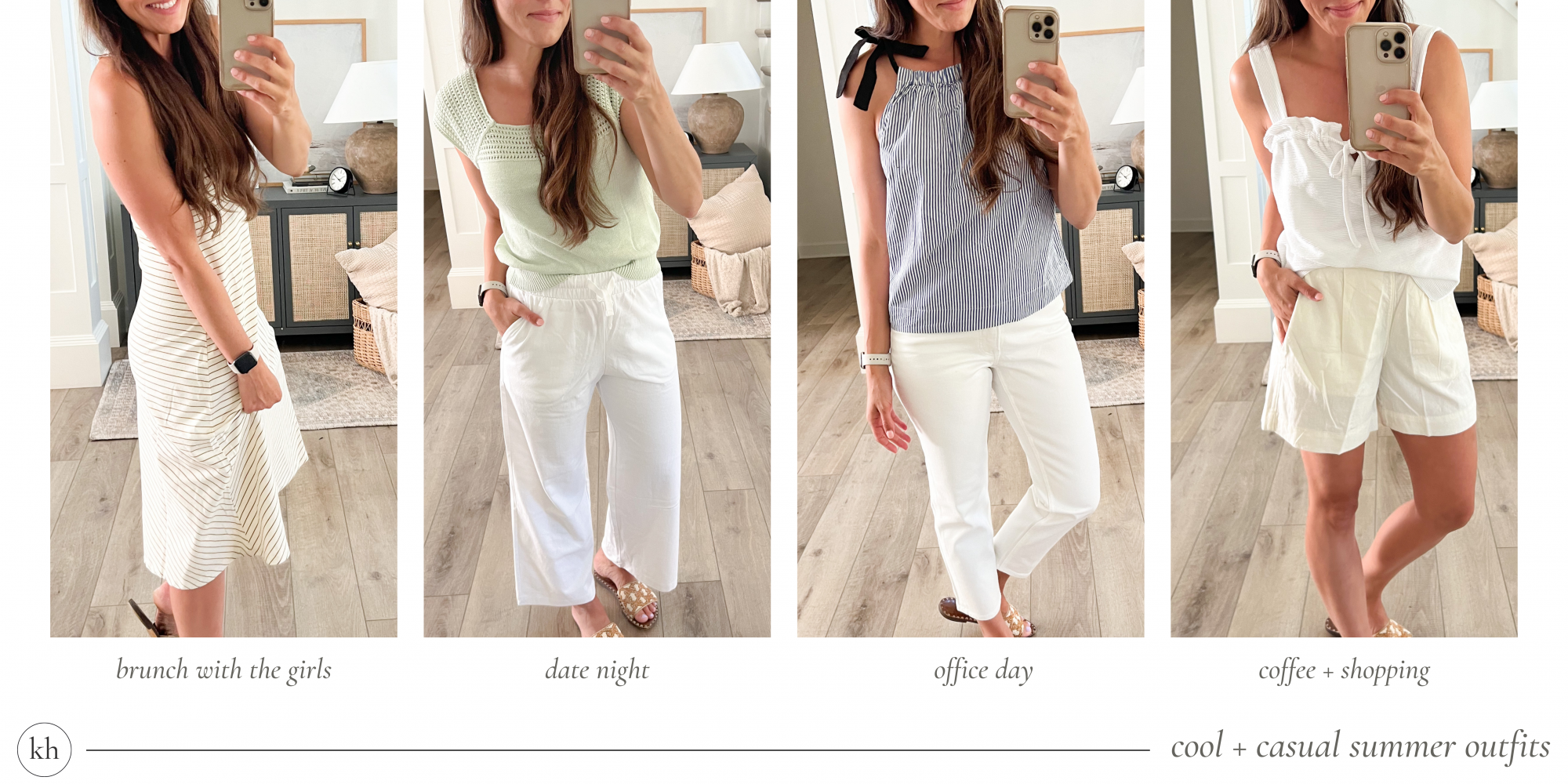 The newest Free Assembly collection features soft silhouettes, delicate details, crochet cutouts, and feminine fits which I adore. Over the last year my personal style has developed, and I have grown to love the delicacy and simplicity of coastal inspired styles, which this collection reminds me of. I love the subtle pinstripes, bow tie shoulders, ruffle hem lines, pleated fabrics, and all other details that make these otherwise essential pieces all the more elevated.
With the ease and flexibility of these pieces in mind, I love that they can be taken from a day in the office to date night with my husband, and so much more! The comfortability and price points of these pieces are beyond amazing, but furthermore I love the confidence that they provide me while I'm wearing them. If you're looking to curate your own capsule wardrobe, or maybe just add a few elevated and timeless pieces, I highly recommend checking out the Free Assembly line at Walmart, either in-stores or online! If you do grab some pieces, please share them with me on Instagram so I can see how you all mix and match your finds too 🙂
Neutral Summer Styles

xo, kayla
---
This post does contain affiliate links, which means if you choose to purchase something while clicking a link in my post, I may receive a small commission.
Shop The Post