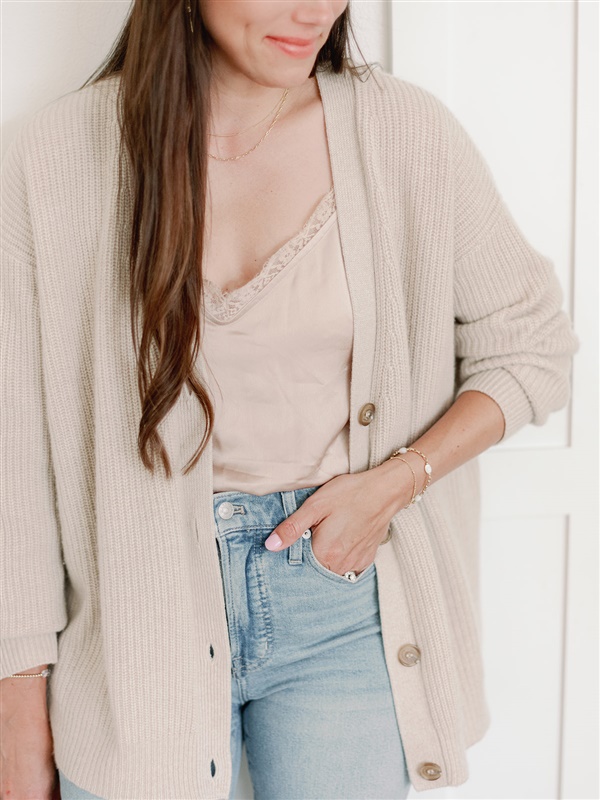 If you ever needed just ONE sweater that you would wear every day of your life – it's this one! I have known about Jenni Kayne for quite some time but didn't become as obsessed as I am now until I traveled to Newport Beach for the Haven List Conference in April. Jenni Kayne provided some gifts to us at the conference and then we had a cocktail hour in the little store front and I completely fell in love.
I have spoken A LOT about how I am trying to transition to more sustainable, longer lasting clothing. Until recently, I didn't really realize how much money and wasting I was doing when buying so many occasional pieces. I thought getting $20-$30 sweaters and outfits every season was okay and normal because it didn't cost too much and allowed me to have a fresh new look.
As I have gotten older, I began digging more into my spending habits, and I quickly came to the realization that I was causing a lot of waste and turnover.  SO…I began introducing a capsule wardrobe. If you are not familiar with a capsule wardrobe it's where you invest in a FEW capsule pieces you can wear different ways and you can pair with some more trendy/seasonal accessories like purses, shoes or jewelry.
Jenni Kayne has an abundance of staple capsule pieces that you will legit wear all the time. This Cashmere Cardigan is the first piece of clothing I owned from Jenni Kayne, and I can honestly say I wear it a few times a week. I have the oatmeal color and it goes with everything. Now I won't lie, you definitely don't NEED more than one of these; However, once you have one you will never want anything else again! It's the softest most comfortable piece of clothing and I want to wear it everyday.
It does run fairly oversized so I sized down to an xxs.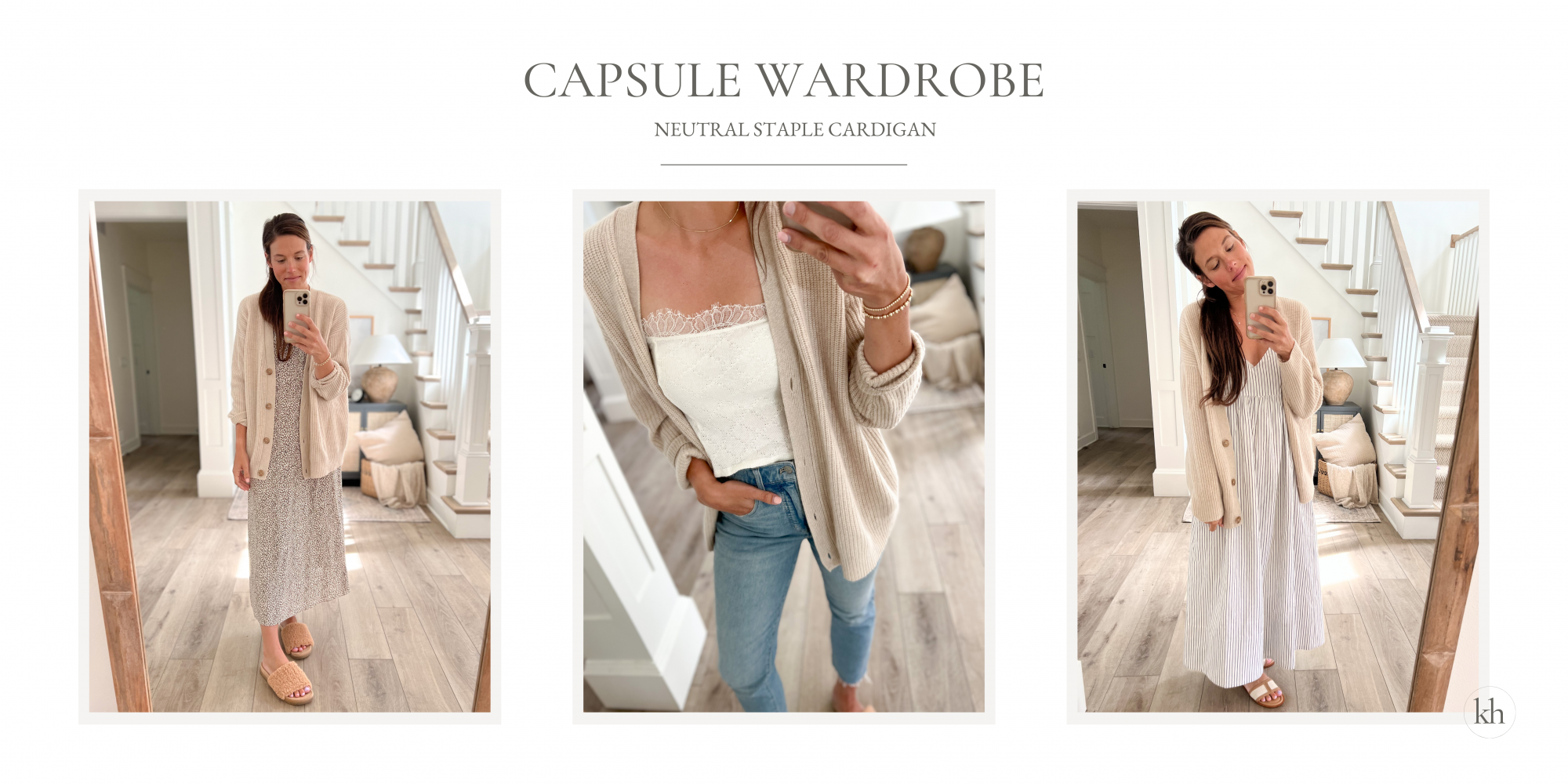 Above you can see the cardigan styled three ways. I paired it first with my leopard slip dress which was also my investment when I was at Haven List. Second I styled it with my favorite jeans and a cami. And third I paired it with another dress. I love dressing it up but it can be as casual as throwing on with a pair of sweat pants.
My Jenni Kayne Favorites

xo, kayla
---
This post does contain affiliate links, which means if you choose to purchase something while clicking a link in my post, I may receive a small commission.
Shop The Post