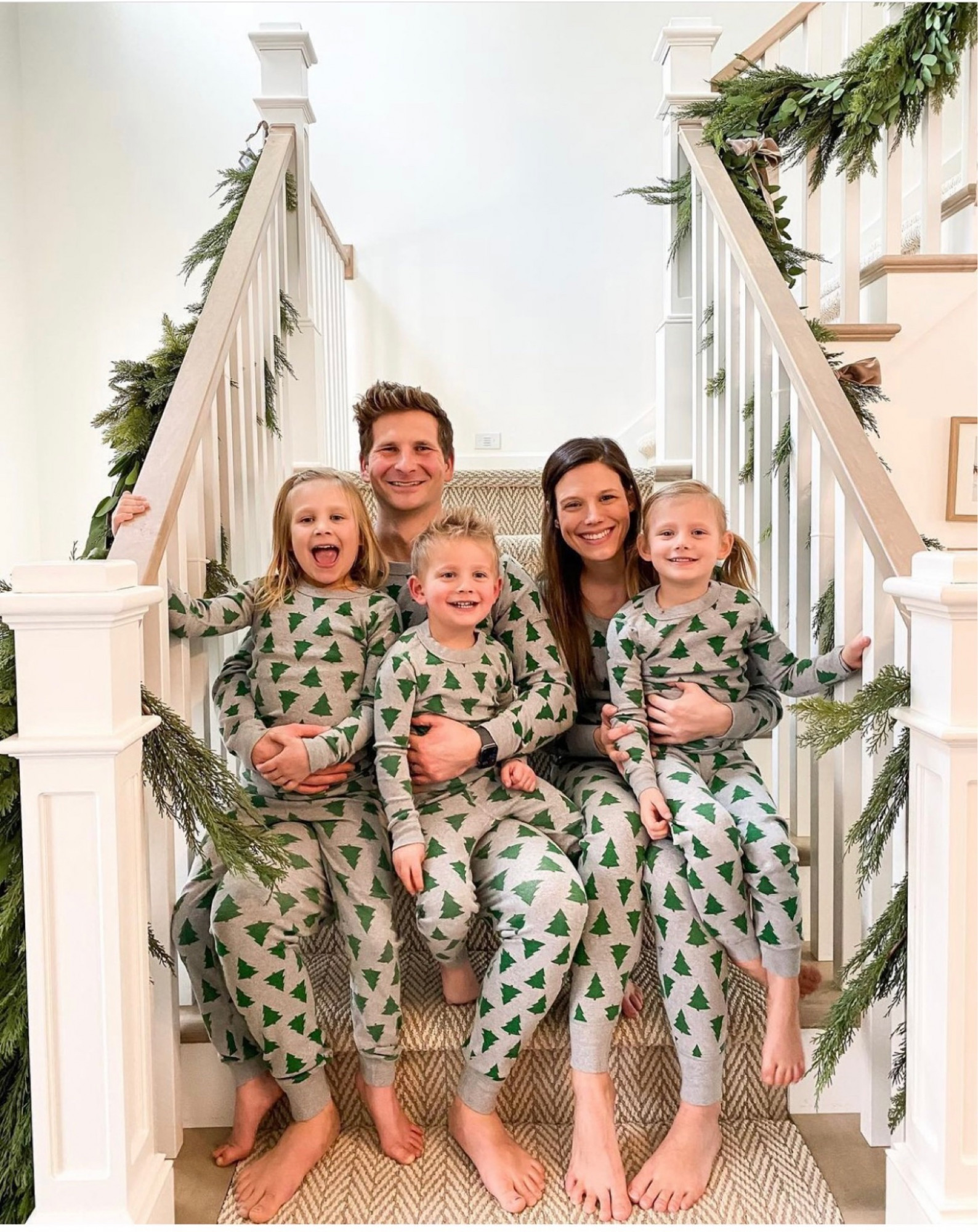 Matching pajamas for the family is a tradition that we adopted a few years ago, and I absolutely love it! I have always gotten the kids matching pajamas for the holiday months, specifically Christmas (see photo above), but the last few years I have been grabbing a pair for both Alex and I as well, and it makes for such an easy yet fun tradition. My favorite place to buy pajamas for the kids, in addition to matching sets for the entire family, is from Hanna Andersson! I love all the prints and patterns that she has inspired by each holiday, and the quality is so great. The fall inspired pajamas (shown below and more online) are currently 50% off!
As I have gotten older, sourcing products that are sustainable and from brands that emphasize good within their missions is something that's really important to me. Hanna Andersson not only emphasizes curating products that are of comfort, great quality, and stylistically fun for children, but the brand also focuses on sustainable efforts and giving back to children focused charities. The brand focuses on recycling materials, using organic cotton, and fair trade practices while curating their lines. To help support childrens' charities, they provide clothing, diapers, and basic necessities for children of all ages.
Beyond their sustainability and charitable efforts, they design clothing that matches the interests of children. Whether it be seasonally inspired pajamas, or ones inspired by their favorite Disney princess or superhero, these pieces create fun and lasting memories for my children, which as a mom I absolutely love.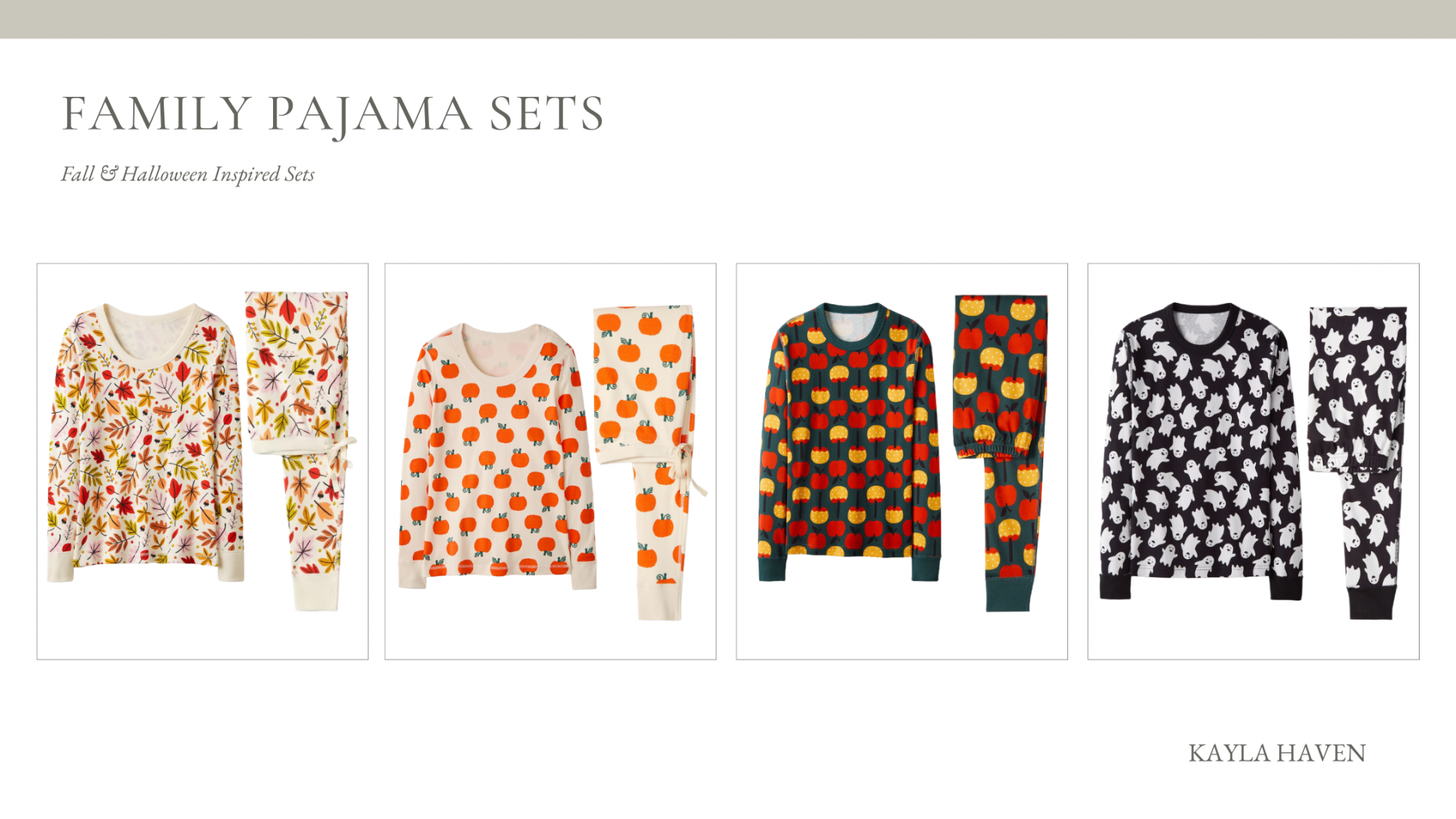 Hanna Andersson Family Pajamas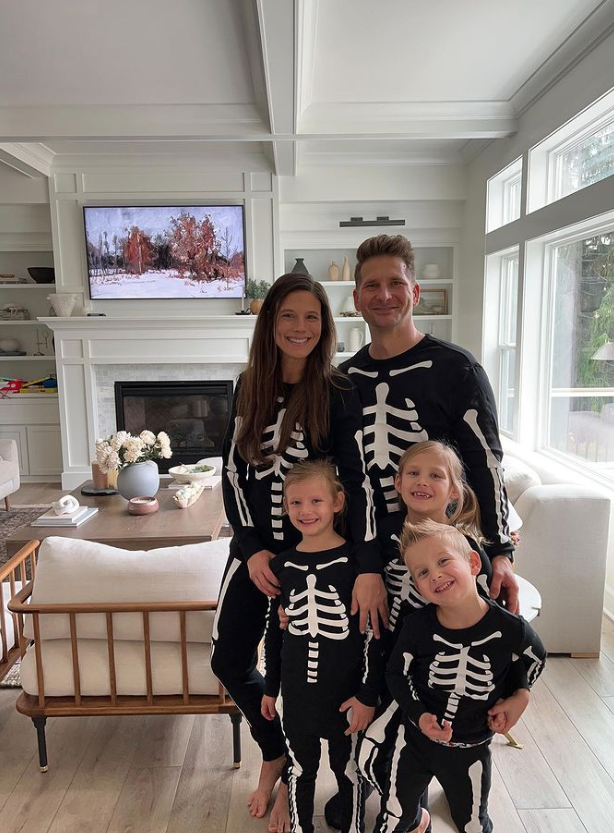 In addition to Hanna Andersson, there are many retailers such as Target and Old Navy that carry matching pajamas for the entire family. Target has many Halloween inspired pajamas this year, and although it's not my favorite holiday, my kids absolutely love it! These pajamas are available in sizes for infant through unisex adult. They're perfect for cozying up on the couch and watching a spooky movie as a family this upcoming fall. The leaves print one is timeless, and very affordable, and most definitely my favorite!
Target is one-stop-shop that we all love. They have a ton of amazing styles (and decor) that will make shopping this season a breeze. I know Breckum absolutely loved these spooky skeleton pajamas last year, so I might just have to grab them for him in the next size up.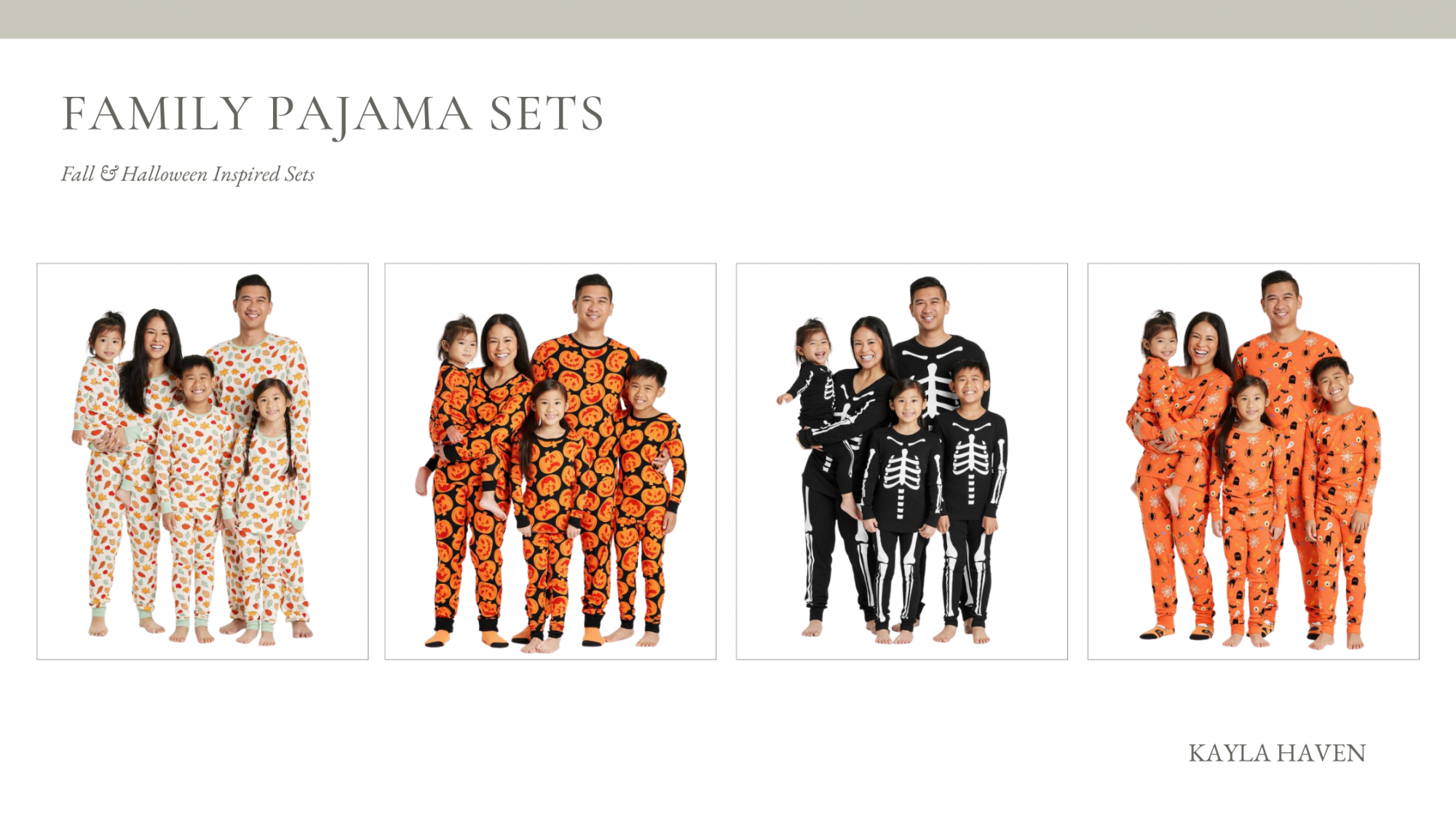 Target Family Pajamas

I hope you all enjoy this fall Inspired family pajama round up! If you grab some for your family, be sure to snap a photo and share it with me on Instagram so I can see which print you went with! There's nothing like snuggling up at night and watching a movie as a family in your favorite pajamas!
xo, kayla
---
This post does contain affiliate links, which means if you choose to purchase something while clicking a link in my post, I may receive a small commission.
Shop The Post