I decided in July this year I am making an effort to style my front porch for all the seasons this fall and winter. I even agreed to try to style it for halloween! Halloween is a holiday that I have never decorated for in my life, but my kids are obsessed. I went so far to order this scary skeleton and spider web from pottery barn!
However, before we jump right into Halloween I wanted to focus on some great transitional fall decor ideas. Most of these can be found at Target and are really affordable! I was pleasantly surprised to find the beautiful wreath and rug options and wanted to share these full looks with you! These planters are so beautiful, and I plan to put my mums in there this year! I went to get mine early because I am actually thinking more of the off white and yellow colors this year.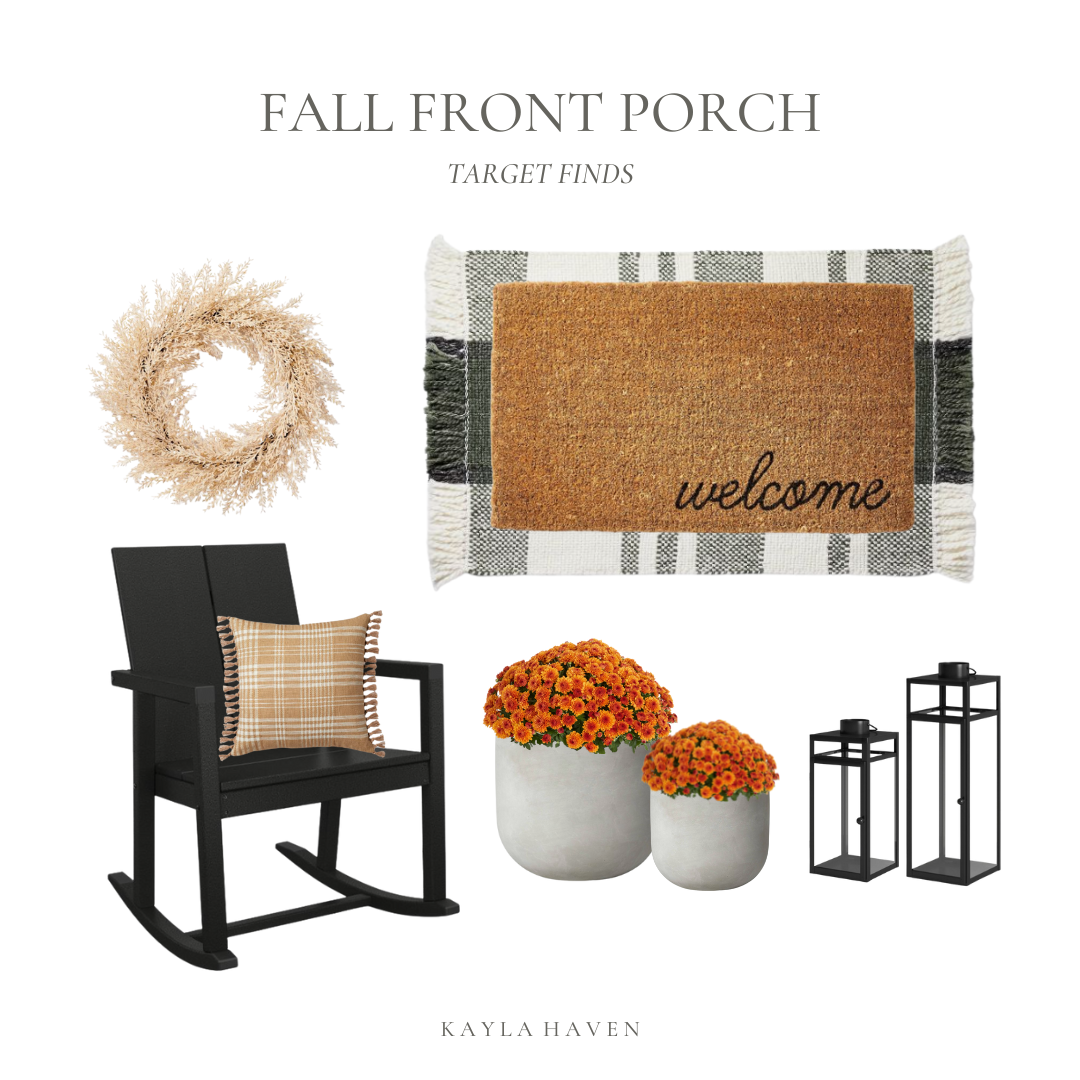 These pottery barn wreaths are MUST in my opinion. I saw them online right when fall lines began launching and immediately ordered two. I LOVE the colors and the quality is insanely good. The pallet sets the entire tone for my fall porch inspiration and I can not wait to share what I have in store! I am thinking like 100 pumpkins in colors of muted green, blue and white (haha well not 100 but you get the gist!)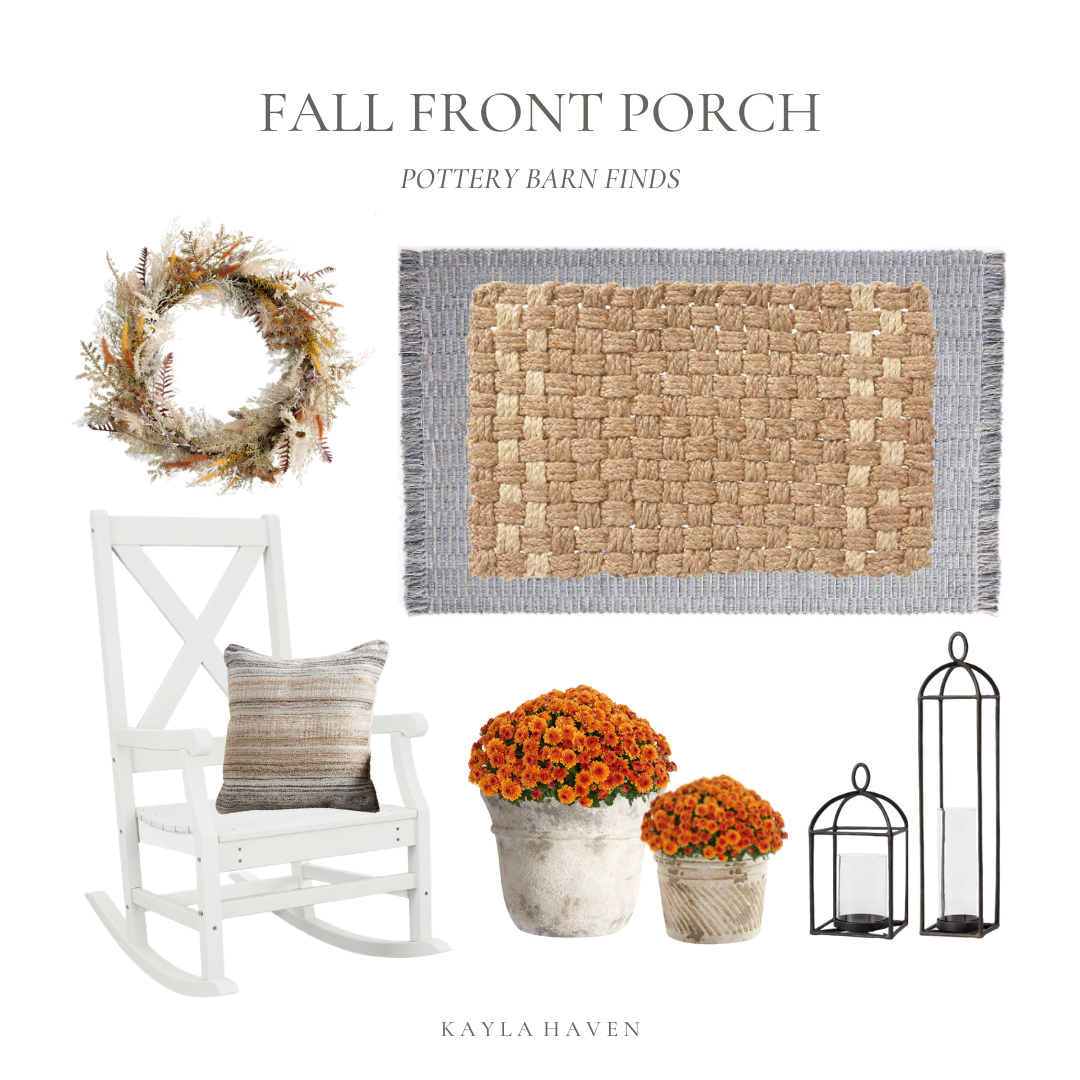 We went to the farm this past weekend to get mums and start our pumpkin collecting! Make sure to stay tuned to see how my porch turns out! I can't wait. I think I am just as eager and also apprehensive/nervous as I was about my first tables-cape! Wish me luck!
xo, kayla
---
This post does contain affiliate links, which means if you choose to purchase something while clicking a link in my post, I may receive a small commission.
Shop The Post