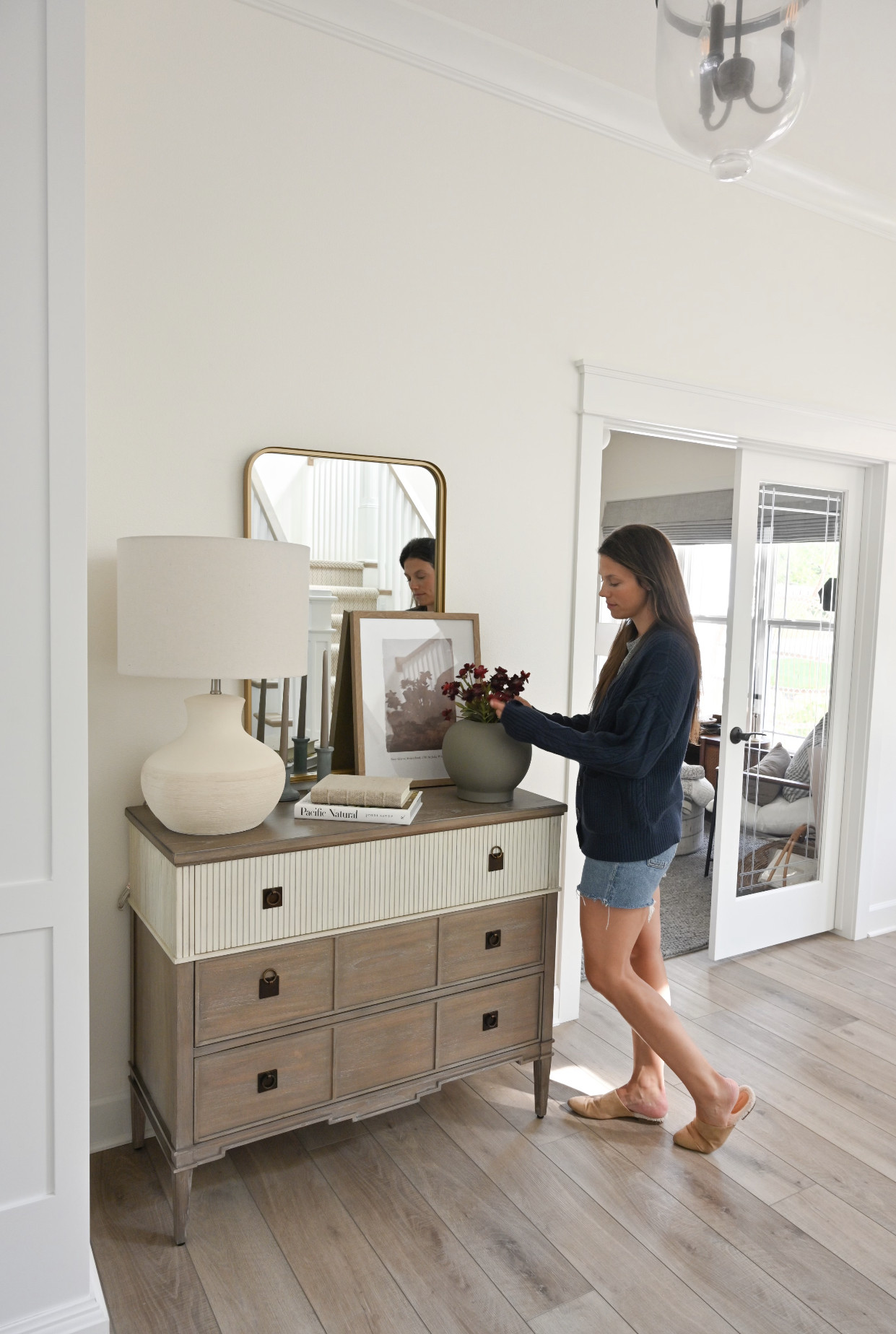 Look no further for an affordable, effortless chic look for the fall! I literally can not believe I found these amazing finds at Walmart. If there ever was a staple outfit for me, it would be this. I'm constantly drawn to stripes and chunky knits and these this sweater and t-shirt do not disappoint. I've throw this outfit on a few times already this fall as we transition to cooler temps. The mornings aren't as warm any more so I always wear some sort of sweater or cardigan to school drop off. By the end of the day though, it still gets pretty toasty in Wisconsin only for it to cool off by evening! Transitional outfits can be tough, but I love finding a few staple pieces like these from Walmart Fashion that I can rotate and layer as the temps change.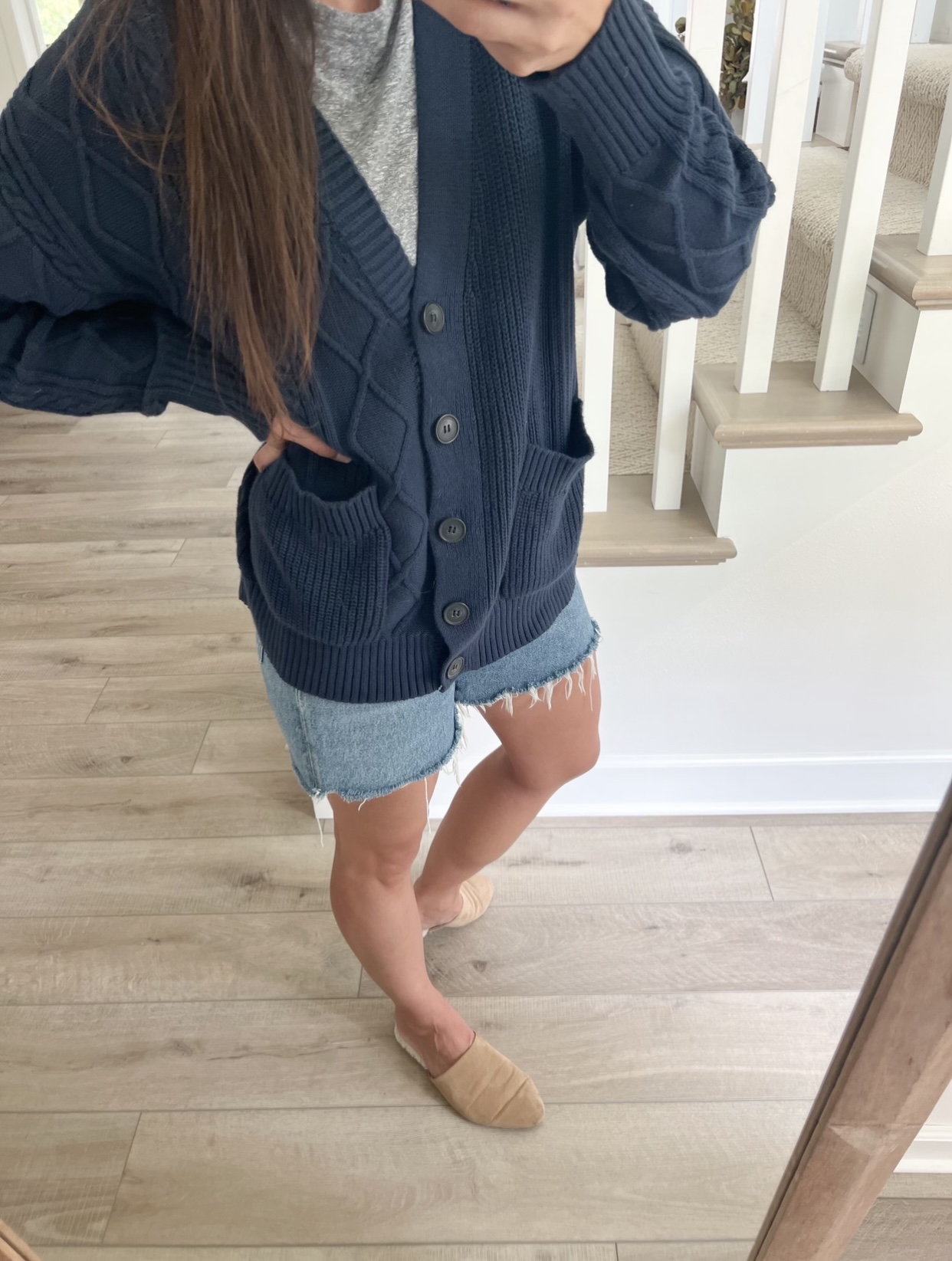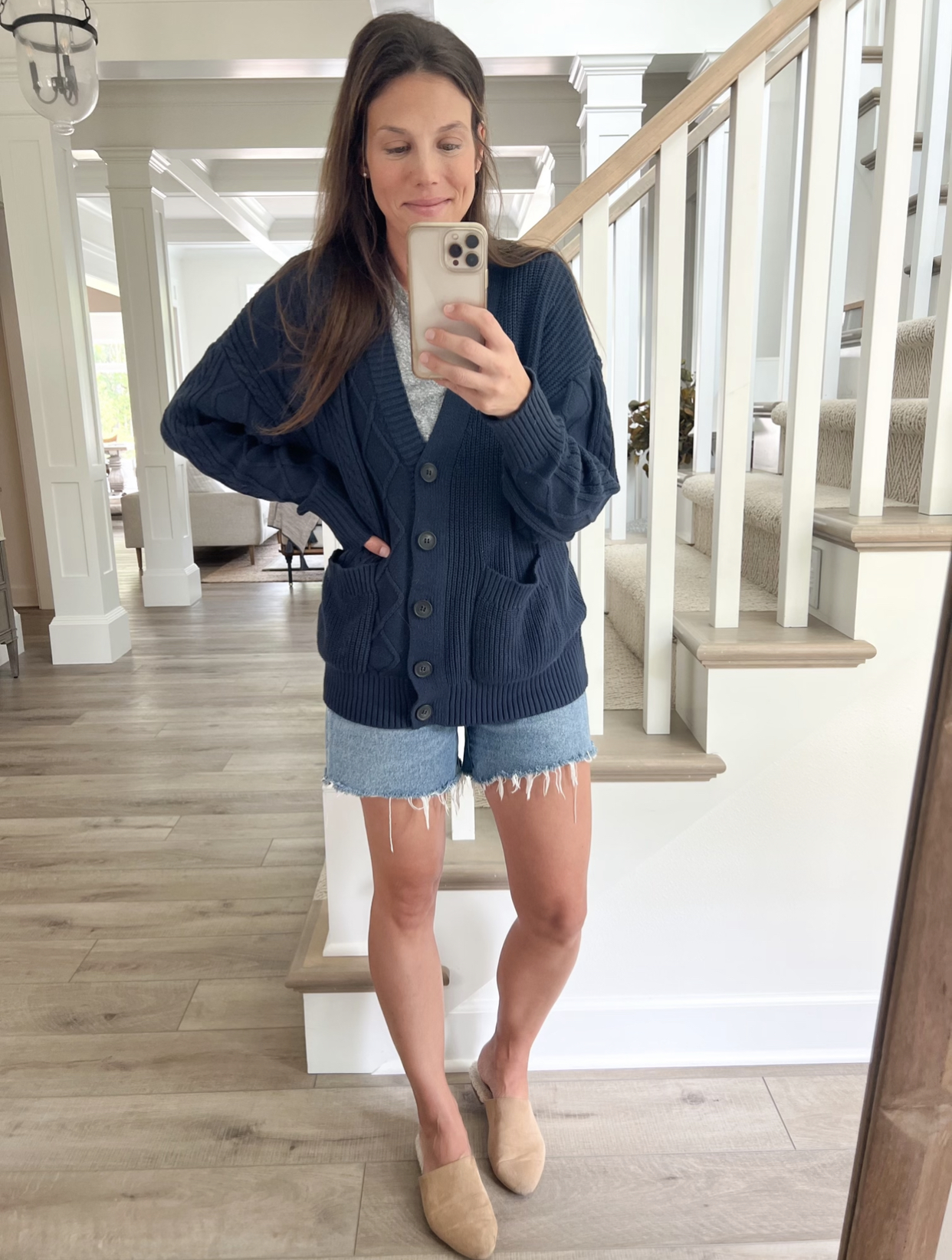 I have been grabbing essentials, basics, and fashion finds from Walmart Fashion for the last few months! I love the quality and on-trend styles that all their pieces offer, and I appreciate the affordable price points too. My favorite brand by Walmart Fashion is Free Assembly—you can read more on my summer favorites by Free Assembly here—but I'm also really loving the brand Scoop, which many of these finds are by!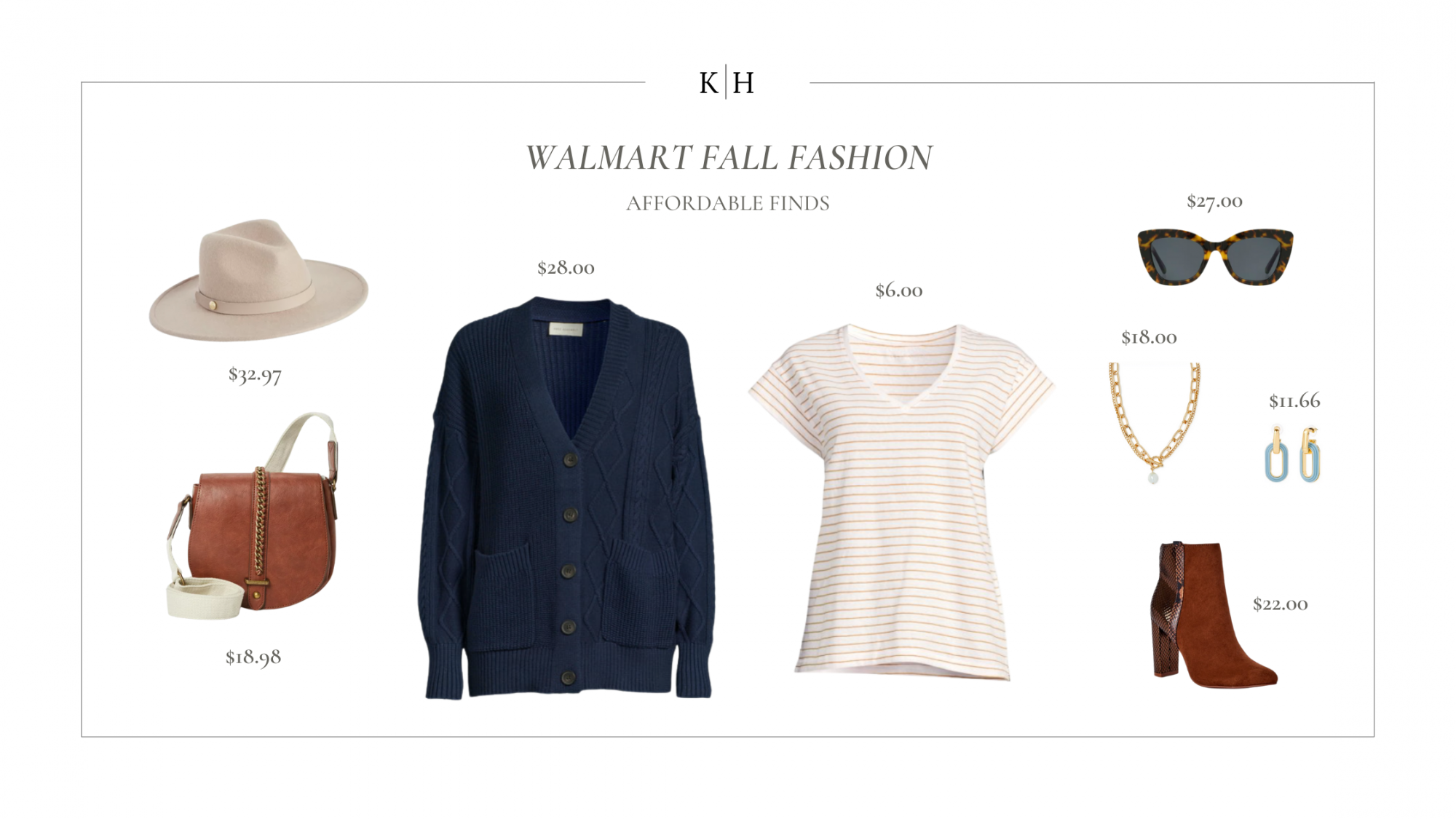 I have paired this outfit from Walmart Fashion with a pair of jean shorts, white denim and my favorite pair of straight jeans. It's simple to dress it up for a quick school pick up or add in a cute hat, purse and jewelry for a date night out.  This adorable cardigan sweater is perfectly slouchy and oversized and comes in a few other colors! Best part, it's under $30 and SOFT! Also how adorable are these cute shoes for only $22? Obsessed. Walmart really does have some great hidden gems! I hope you enjoy my favorite affordable fall fashion finds from Walmart as much as I do!
Fall Fashion Finds

This post is sponsored by #WalmartFashion // @Walmart @WalmartFashion #WalmartPartner
xo, kayla
---
This post does contain affiliate links, which means if you choose to purchase something while clicking a link in my post, I may receive a small commission.
Shop The Post