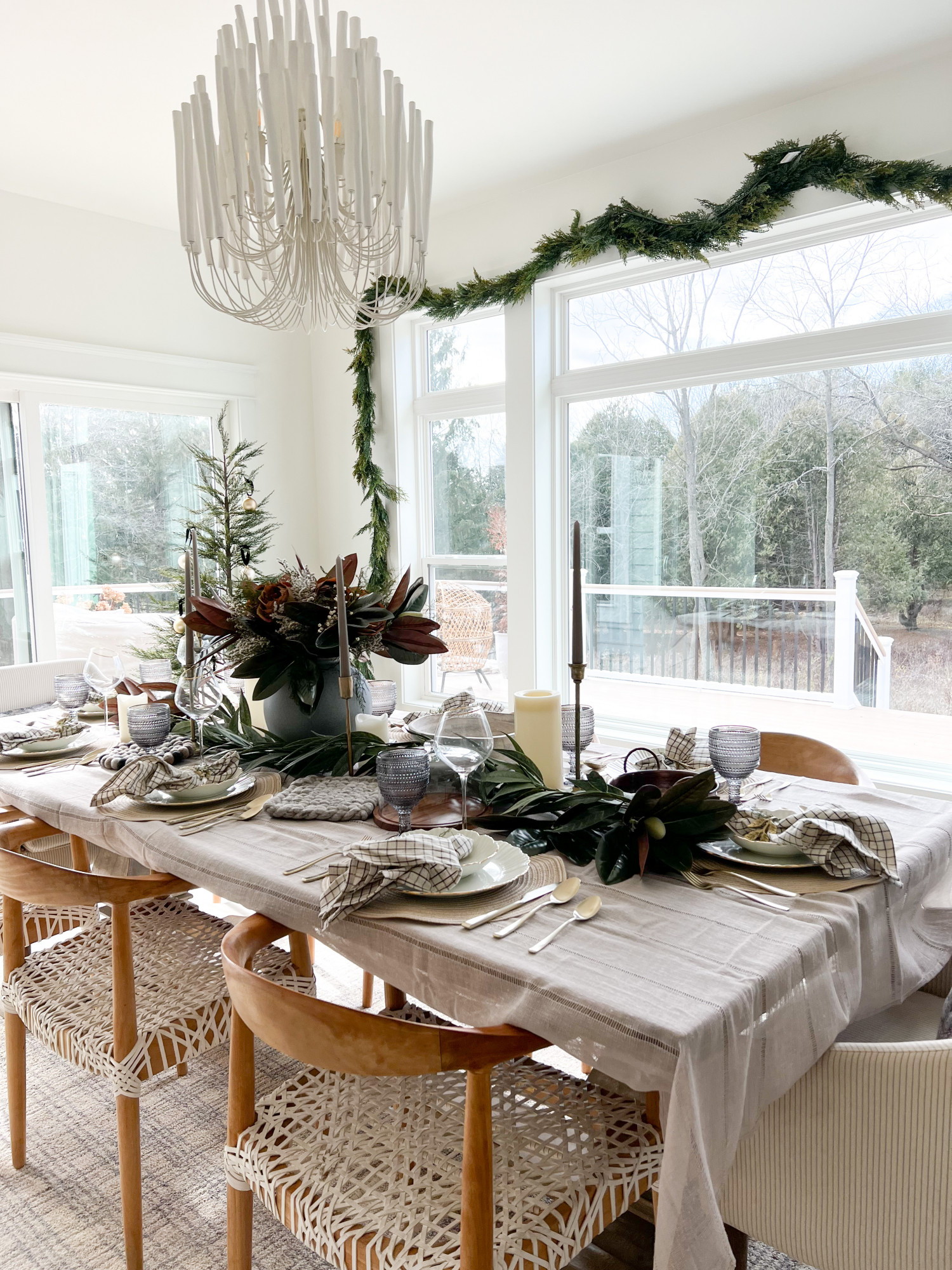 I love the holiday season! One of my favorite parts is being able to gather with close friends and family, and celebrate with yummy meals and treats. Hosting is something that I love too, especially during the holiday season! Last year I created my first holiday tablescape, and I was actually so happy with the final result (see photo above). I used all affordable finds from Amazon, H&M Home, McGee & Co, and Afloral to create this look—I thought it was absolutely stunning—and I'm so excited to curate another holiday inspired tablescape for all of you this year!
The kitchen is where we make a lot of our family memories during the holiday season—in addition to our great room. I love baking yummy seasonal treats with the kids, and dressing up to enjoy a nice meal as a family. As I'm planning this season's holiday tablescape, there have been a ton of high-end and affordable dinnerware and baking finds to share. Whether it be table runners, dishes and plates, utensils, or festive cookie cutters, be sure to check out all of my favorites below. Most of these pieces are timeless and neutral enough that they can be utilized throughout many seasons and years ahead!
For more holiday finds this season, be sure to check out the Kayla Haven Holiday Shop on my blog where you can see a roundup of all the products I'm loving this season from various retailers! My LTK page is another great resource this holiday season for holiday finds, decor roundups, and gift guides. And be sure to follow along on my Instagram to see all the holiday finds I purchased this season, and how I style and use them!
The Holiday Dinnerware & Baking Shop—

xo, kayla
---
This post does contain affiliate links, which means if you choose to purchase something while clicking a link in my post, I may receive a small commission.
Shop The Post