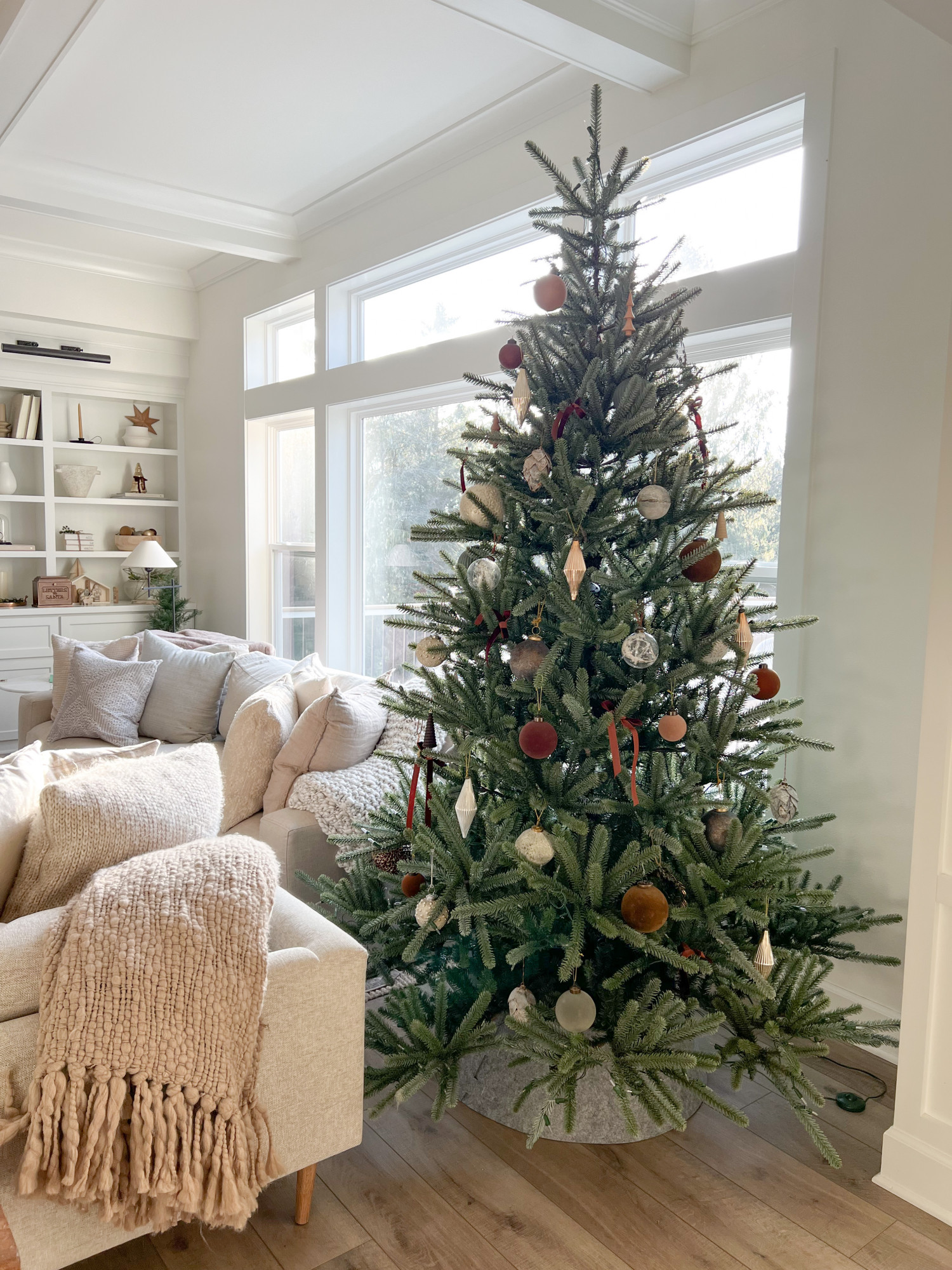 The holidays are here, and I am in full decorating mode! Each year I love reusing the holiday tree decor that I already have, while adding in some new elements, too. I love creating a new look each year for our Christmas tree. Last year, I chose to go with the more warm tones—browns, copper, gold, maroons, etc.—and I absolutely loved it! This year my plan is to include more earthy soft tones, such as blues, nudes/tans, blushes, and golds. I'm so excited to share with all of you the final design of our great room holiday tree this year, but until then you can shop all of my favorite picks below—including a ton of the things I purchased myself!
For more holiday finds this season, be sure to check out the Kayla Haven Holiday Shop on my blog where you can see a roundup of all the products I'm loving this season from various retailers! My LTK page is another great resource this holiday season for holiday finds, decor roundups, and gift guides. And be sure to follow along on my Instagram to see all the holiday finds I purchased this season, and how I style and use them!
The Holiday Tree Decor Shop—

xo, kayla
---
This post does contain affiliate links, which means if you choose to purchase something while clicking a link in my post, I may receive a small commission.
Shop The Post