If there ever was a time or season to invest in a machine washable rug, the fall and winter would be it! I am so excited to share that Walmart Home is now carrying machine washable rugs! I don't know about you, but with three kids and two dogs this seems like a dream come true.  Our rugs are always getting stains, spills, vomit, you name it; all over them. Despite being fairly tidy in our house, life happens and rugs are a drop zone for the kids to take off their dirty shoes etc.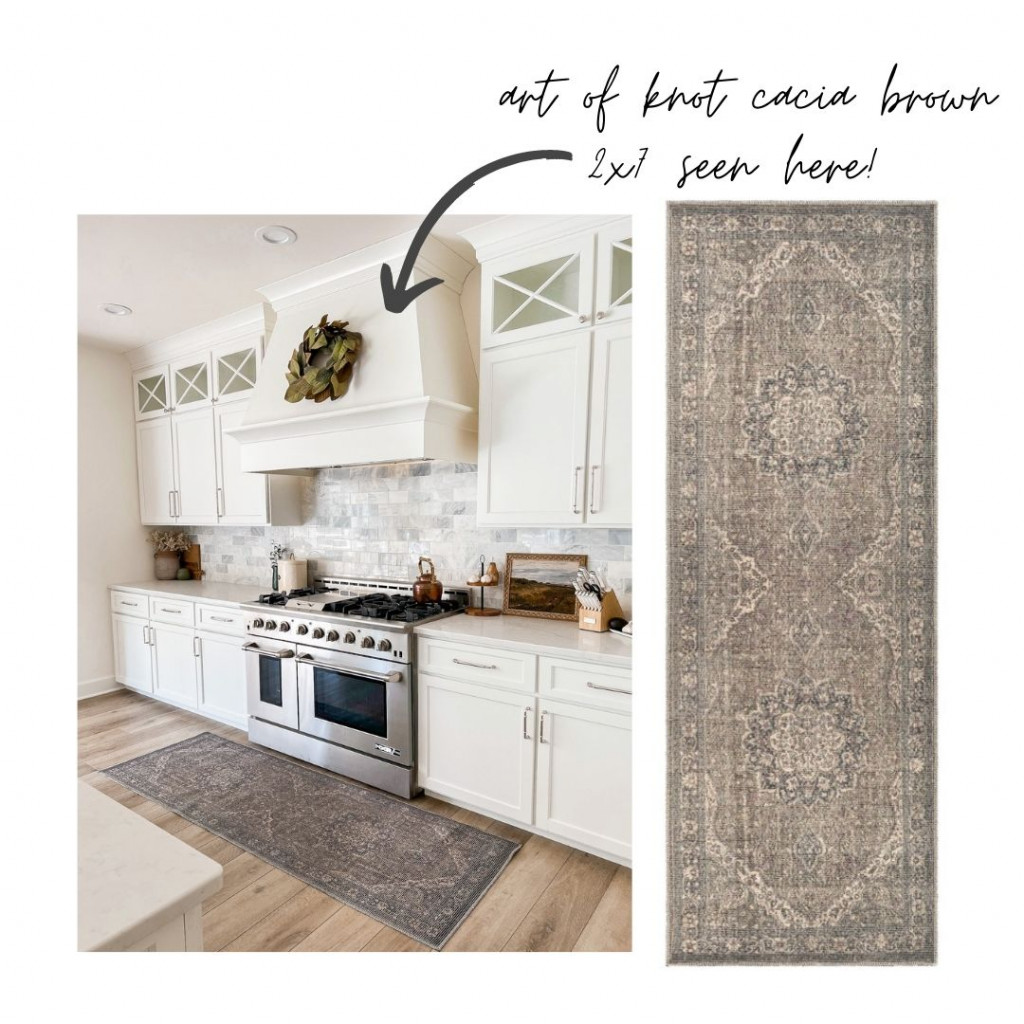 Washable Rugs are Key for a Busy Household
The rug you see here I first noticed at Walmart in the area rug size. I wanted to order and test it out before I got a larger size and boy am I glad I bought it. The colors are incredible and so pretty! Having a machine washable rug in our kitchen in front of the stove is a game changer. Before getting this machine washable rug, I had a runner here that I adored, but it definitely took a beating.
Walmart Home : Quality and Affordable Products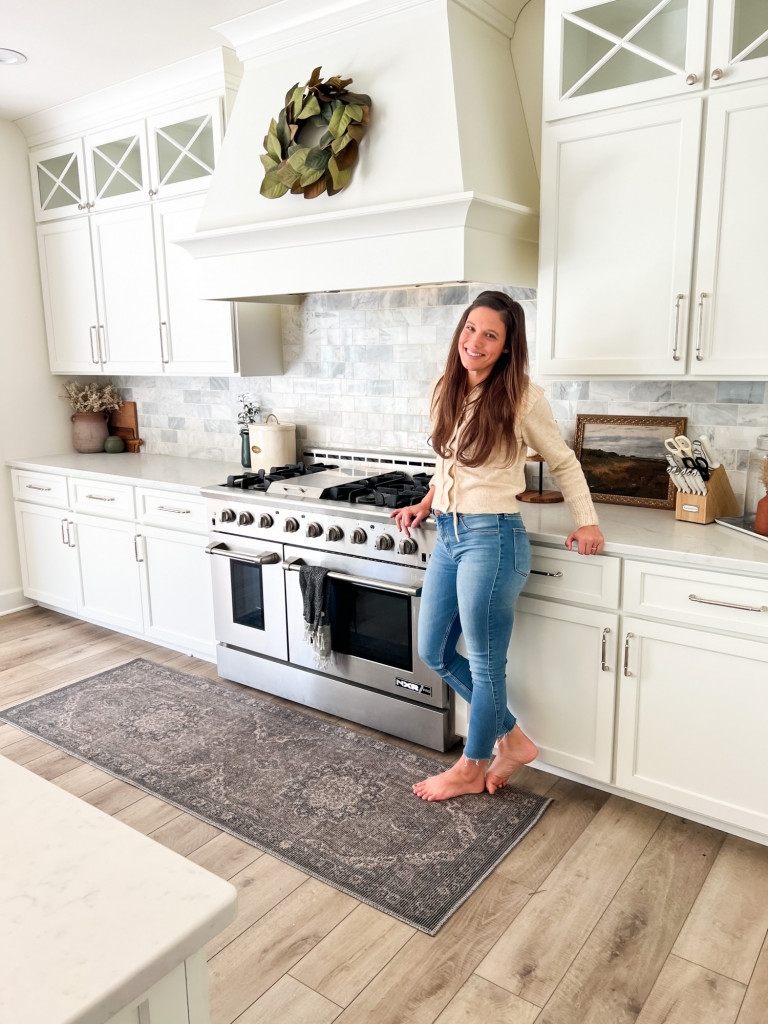 Lately I have been so impressed with Walmart Home finds. They have done such a great job bringing in higher quality items, that not only look great, but are durable. Seeing as though we are a busy and active family, I can totally seeing us replacing most of our rugs for machine washable rugs from Walmart.
Various styles of Machine Washable Rugs
Below are a few other favorites I am loving from the collection. The rugs come in various sizes, as well as area rug sizes. The muted colors and vintage patterns are all the trend, but will remain timeless and classic for years to come. You can shop the entire catalog here at Walmart.com.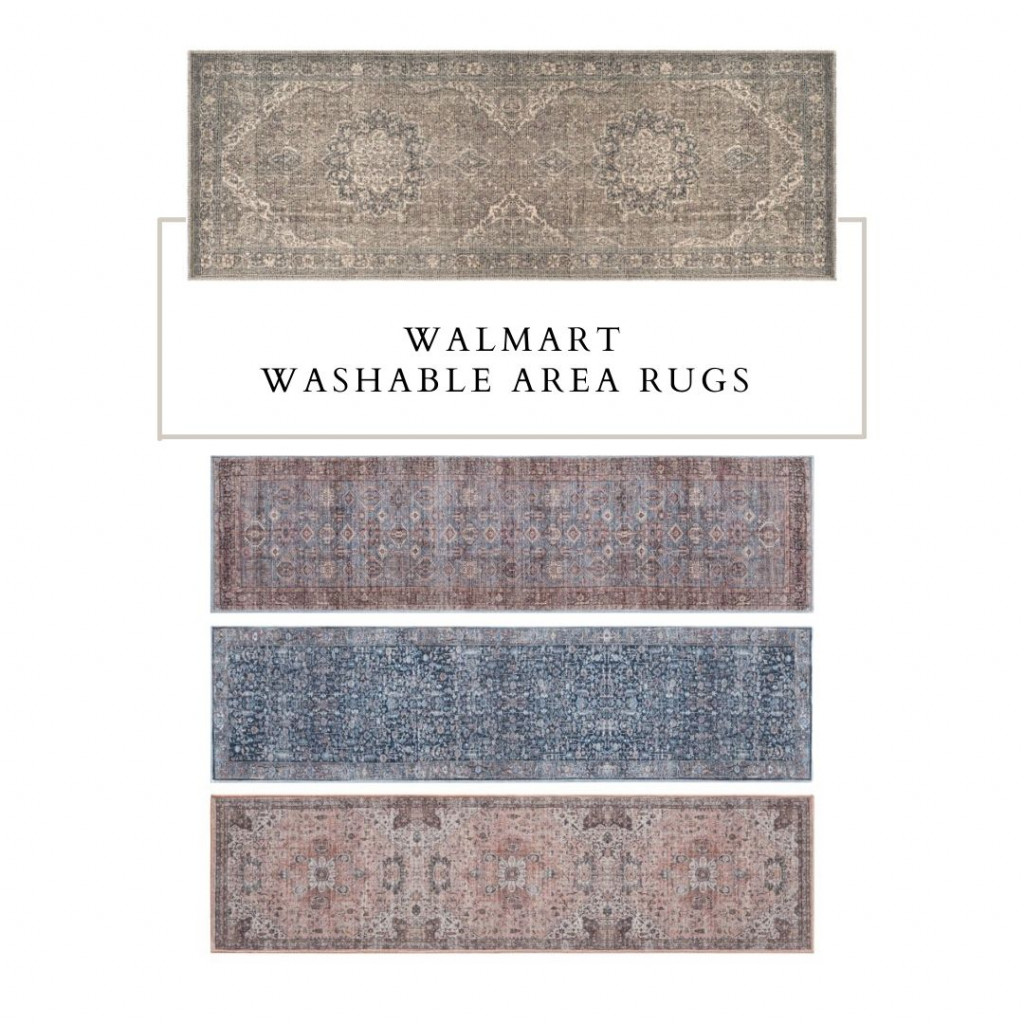 I want to thank Walmart for sponsoring this informative blog post. I hope that you find it helpful and I look forward to sharing more of Walmart Home items in the future for all of you to shop and enjoy. If you haven't yet, check out these additional  blog posts where I highlighted other ways we updated our house with Walmart Home. This post does contain affiliate links, which means I will receive a small commission if you choose to purchase an item through I link or photo in this blog post. I thank you for using the links and hope to continue to be resource for you throughout the holiday season and beyond.
xo, kayla

Shop The Post