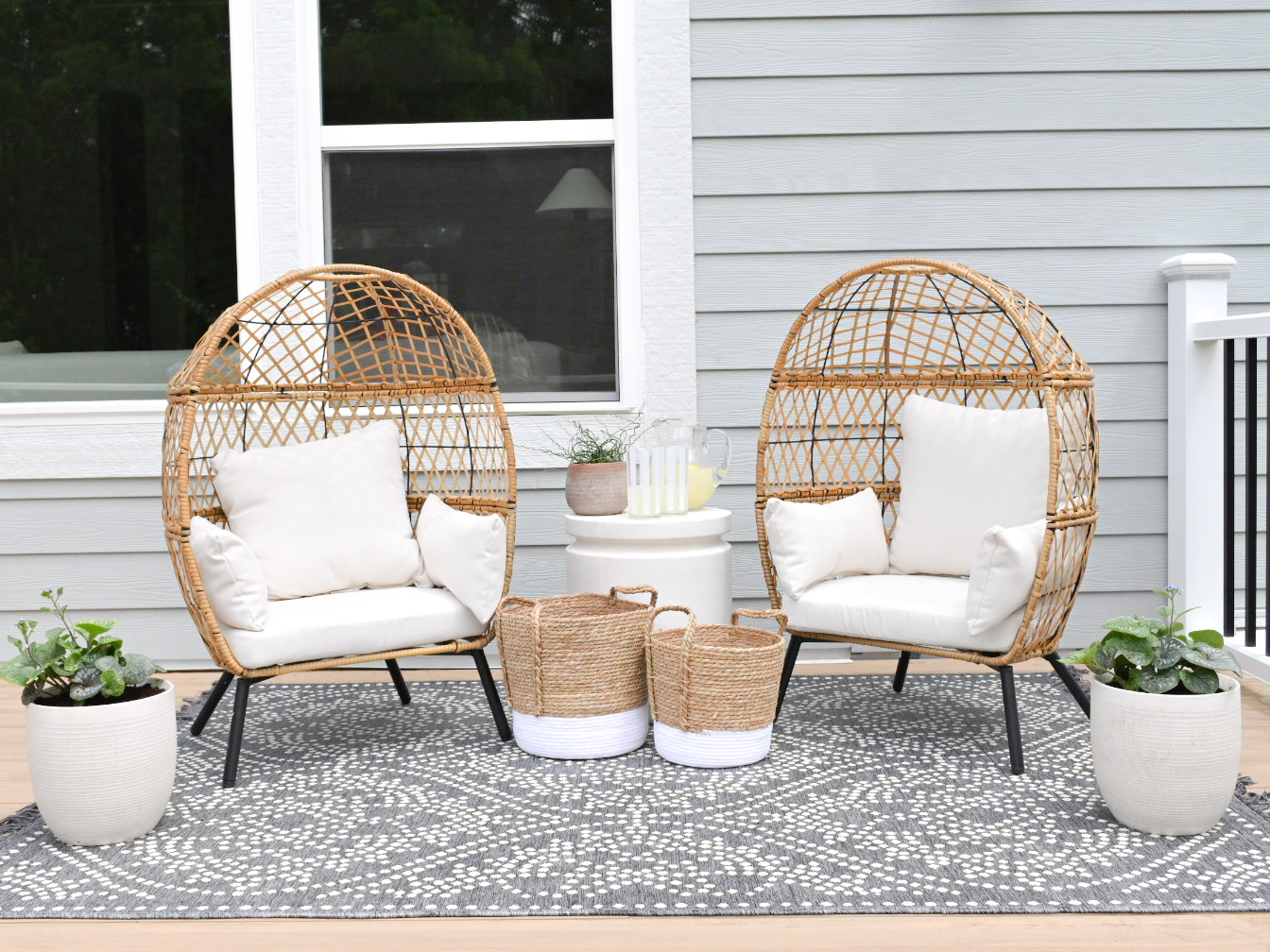 Monday launched the official first day of summer and the Degnan family is here for it! Our deck is just about complete, but I could not wait any longer to get some furniture out there and start enjoying the space! I am so excited to partner with Walmart and share this adorable and sweet kids space I created with some of their patio products.
The hype about egg chairs is real, so when I saw these super cute kids egg chairs, I knew they belonged on our deck. We don't get a ton of shade in the backyard so I thought these would be nice little spots for the kids to hang, have a popsicle or cold drink and relax!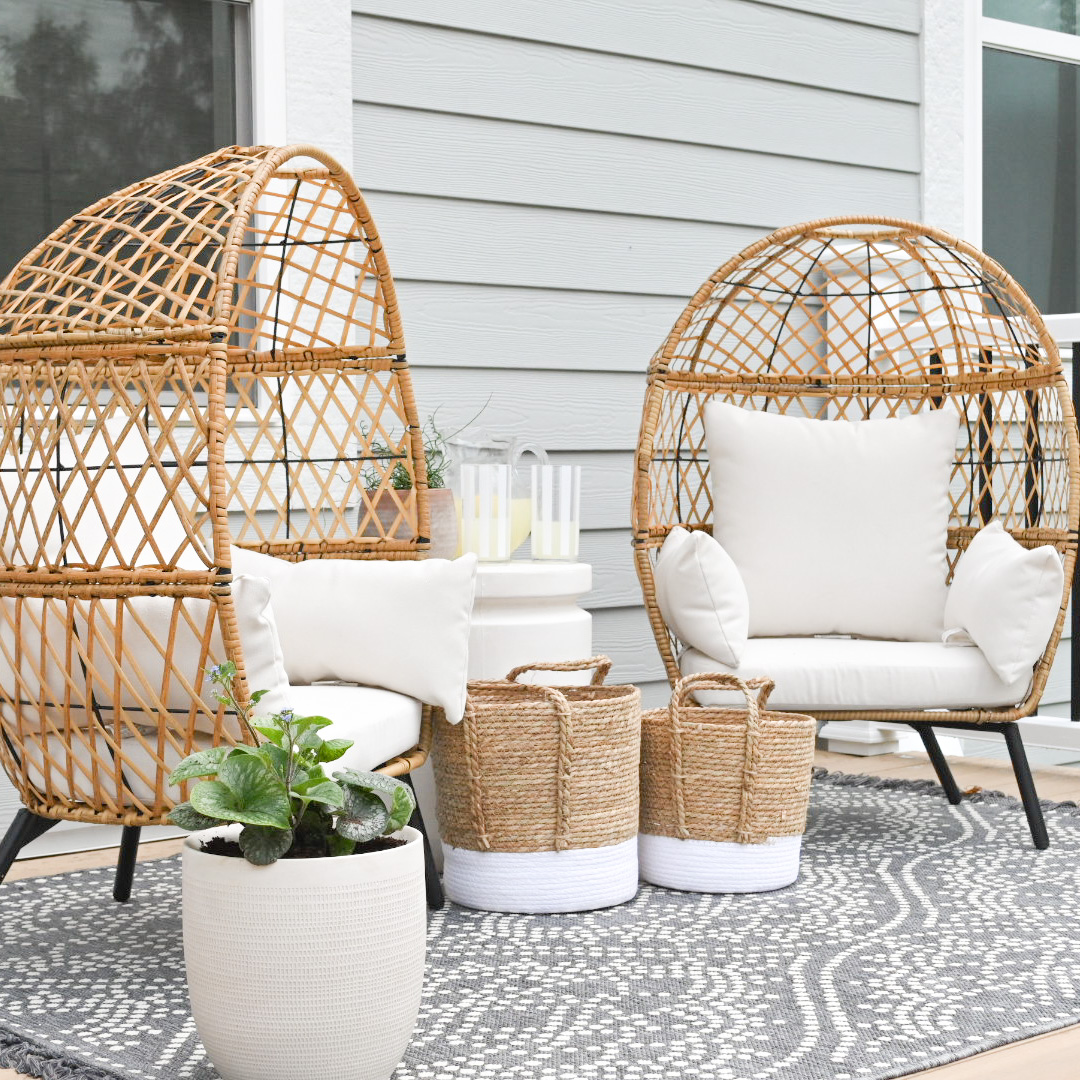 I styled our outdoor kids space head to toe with some really amazing Walmart finds. I especially love the glass pitcher and the plastic striped cups for your summer entertaining needs. The baskets are such a versatile piece that can be used inside or out! So looking forward to spending a-lot more time out here with the kids this summer!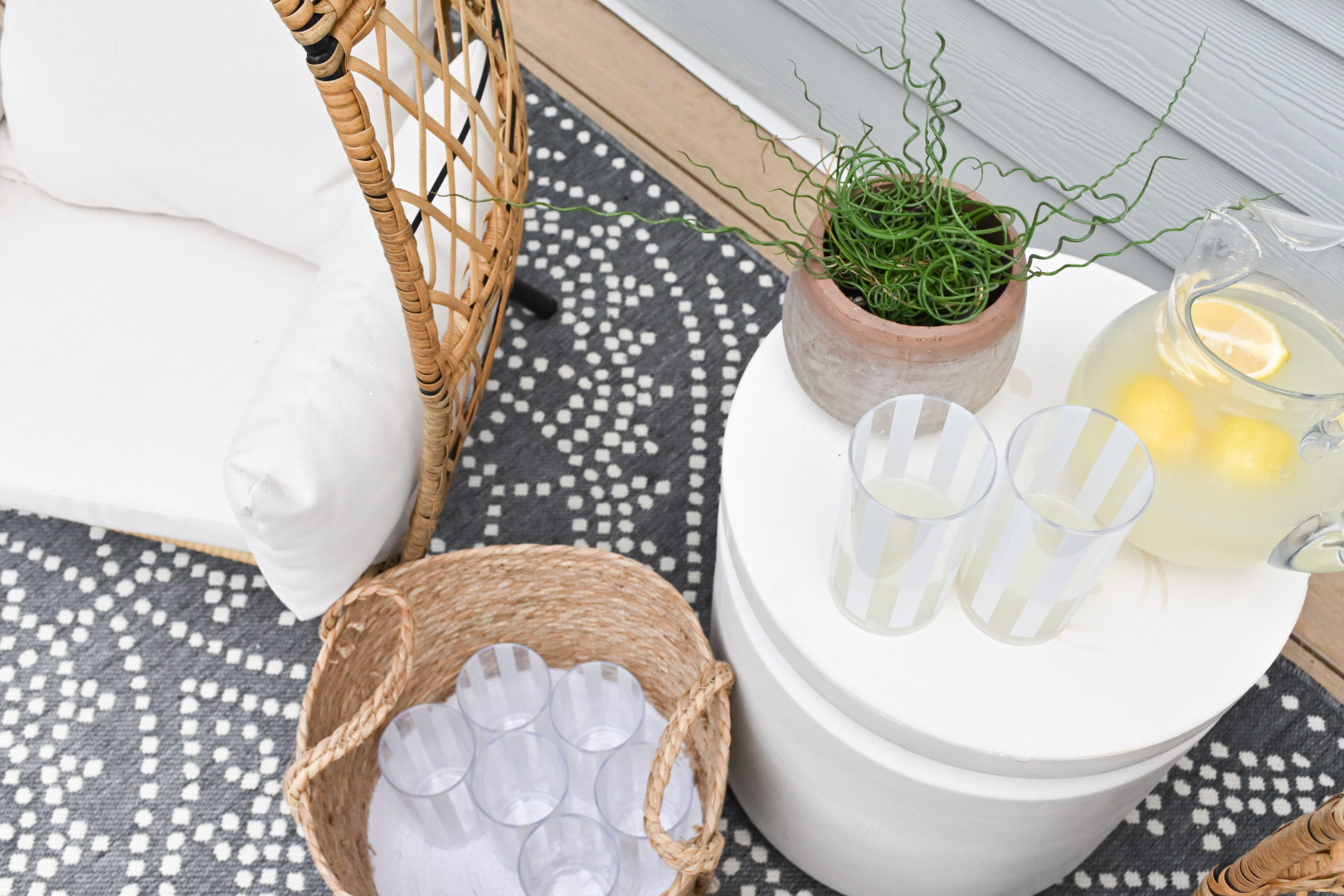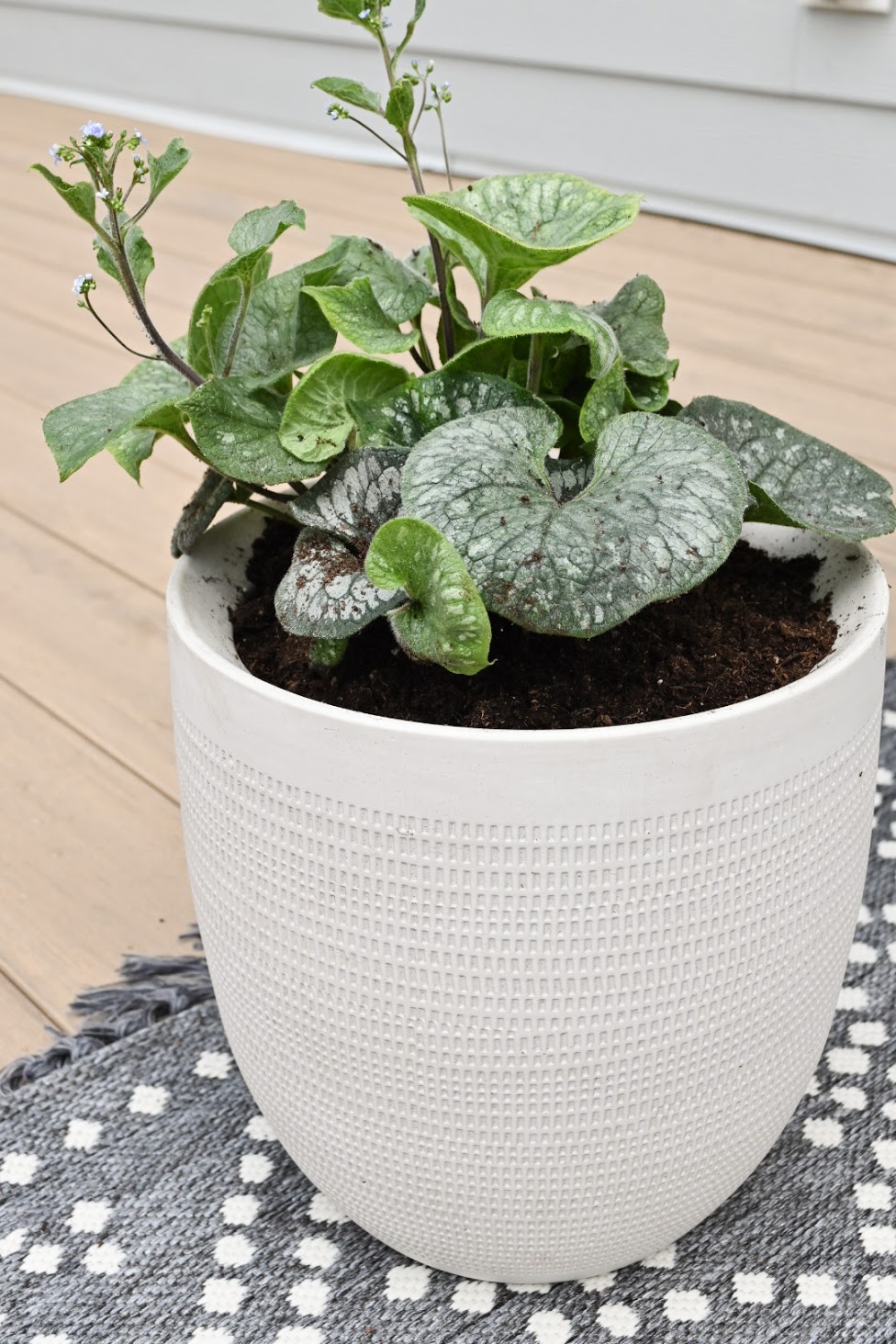 Everything from our outdoor kids space is from Walmart and linked below! the flowers planted are heartleaf brunnera – emerald mist & Juncus Effusus – Big Twister/Corkscrew Rush.
All items for this campaign were purchased by me to share with you! I have been really impressed with the quality of items from Walmart. You can check out more of my favorite finds in a blog post I wrote here. I am thankful for the opportunity by Walmart, for sponsoring this post. All opinions and recommendations are solely my own!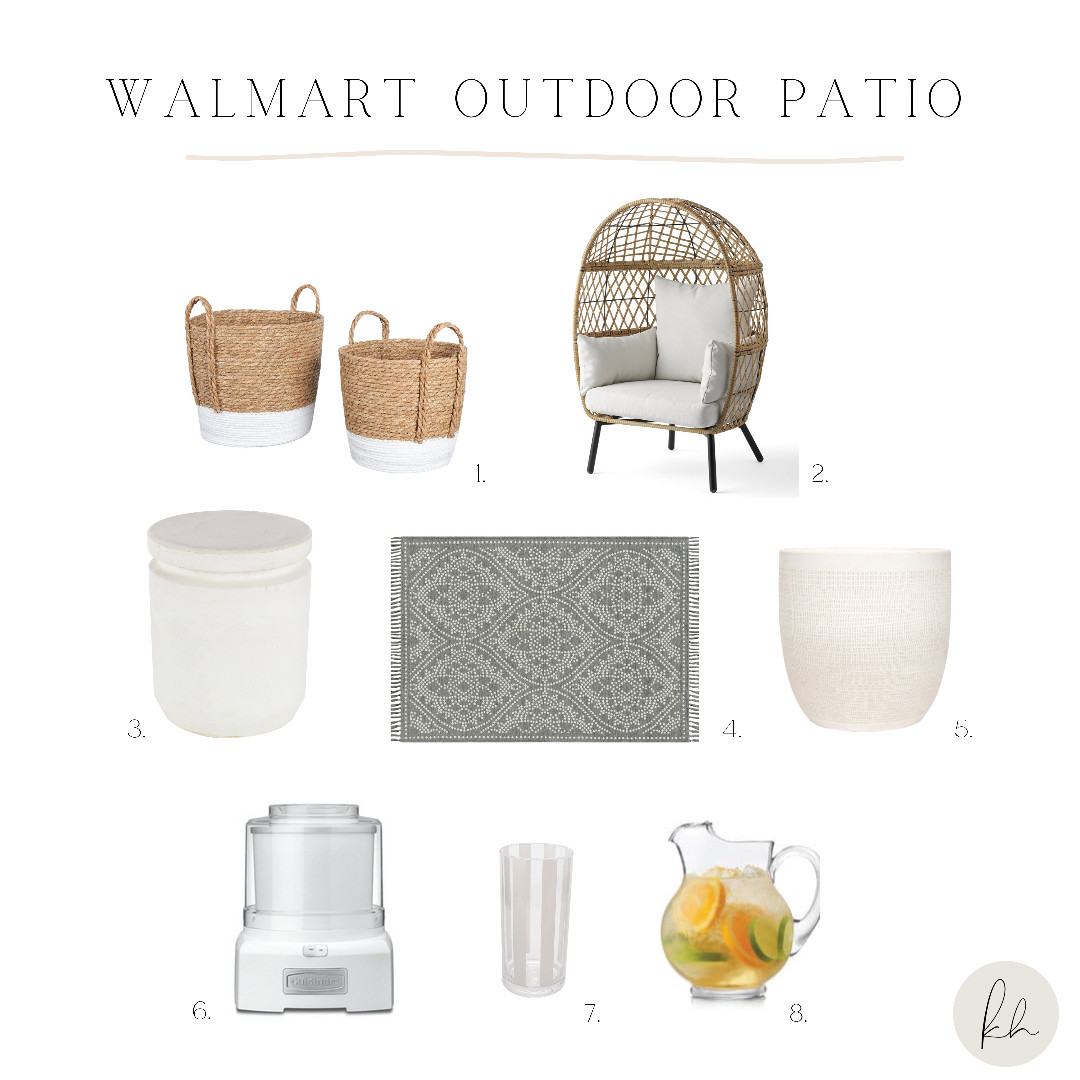 xo, kayla
Shop The Post