One of my top recommendations for families is performance fabric sofas due to their stain resistant qualities and long-lasting durability— kid proof and pet proof! After moving into our current home we still had our sectional sofa from our previous house, which worked for the time being, but wasn't what I had envisioned in terms of furniture layout and functionality for our space. After a lot of time spent researching, we decided on two sofas by McGee & Co, one of which is a performance fabric—you can read about how I chose our furniture for our great room here— and we love it!
Once we decided on the style of sofas we wanted, next came the discussions and decisions of fabric. I ended up choosing two different materials for each sofa in our great room. One being linen because I just love the look, and the other being a crypton—a performance fabric. Looking back, I have to say I wish I would have invested in performance fabric for both sofas as ours has withheld all of the stains, prints, and dirt that comes with a busy young family.
McGee & Co carries a performance fabric called crypton and it is amazing. Crypton is a type of performance fabric that utilizes a protective technology to withstand stains, repel water, prevent odors, and inhibit the growth of bacteria— all while maintaining a comfortable, durable, and aesthetic piece.
Personally, I wasn't sure performance material would stand up to the hype and durability its known for, so I wanted to test methods. Since investing in this sofa, it has now withstood spillage of soy sauce, red wine, spaghetti fingers and chalk without leaving a mark. It literally allows you to clean up any stain without much work at all. I use this cleaner and then a norwex furniture cloth to dab up the stain.

We chose the color twine crypton for our Hale sofa and its a beautiful neutral light colored sofa. I love that I can still have a light colored sofa without having to worry so much about stains. Performance fabrics have come a long way and I can attest to this holding up to some of my biggest worries and stains.
Since it is an investment I always try to wait for furniture sales. I recently saw that my sofas are on sale for 15% off with code Spring15. Both the Remi Sofa and the Hale sofa can come in this crypton performance fabric. In fact any of their custom upholstery collection can. When you're investing in a piece of furniture that you are planning on relaxing in- you want it to hold up for many years to come and this one will do exactly that.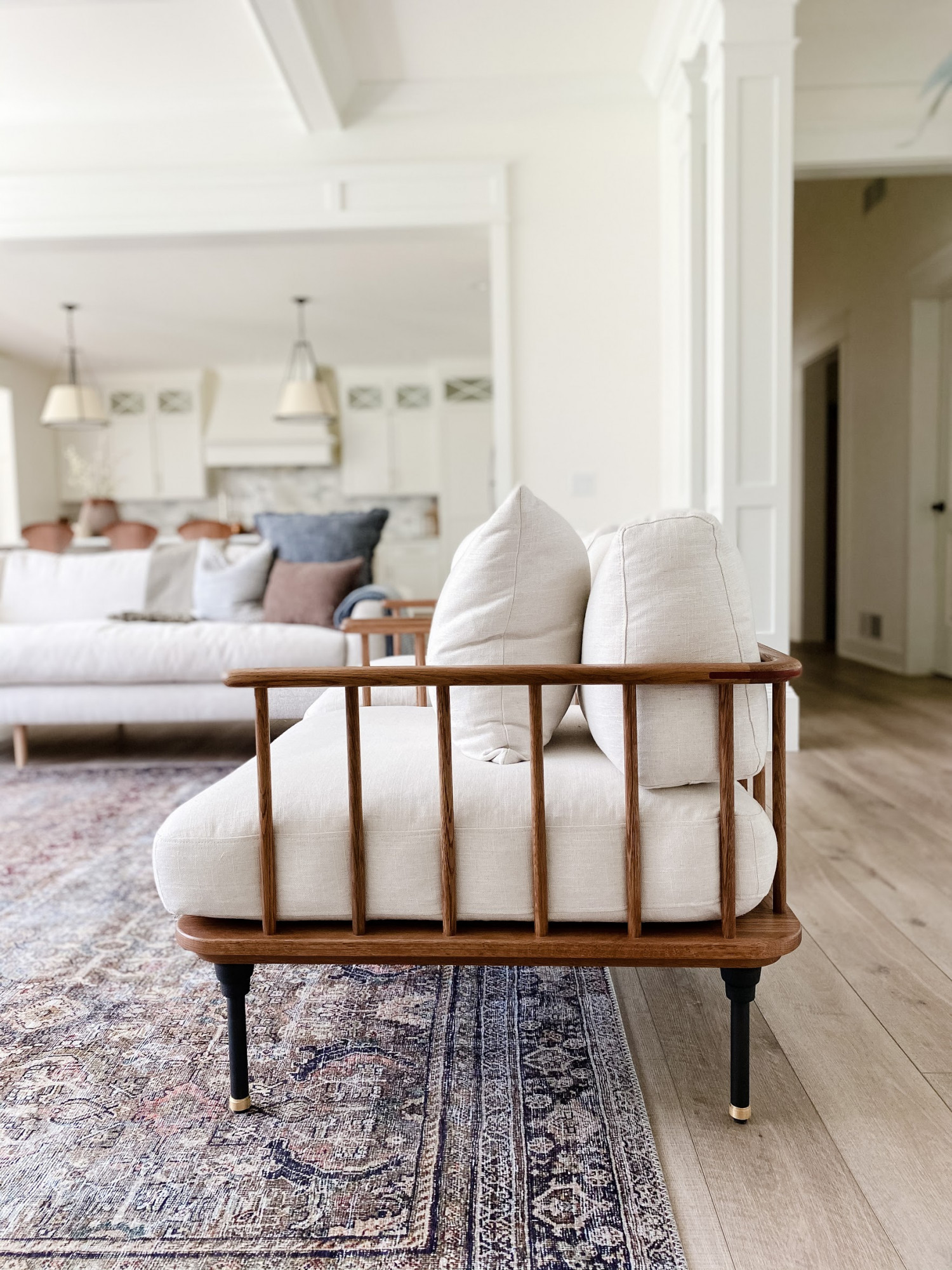 Shop The Post