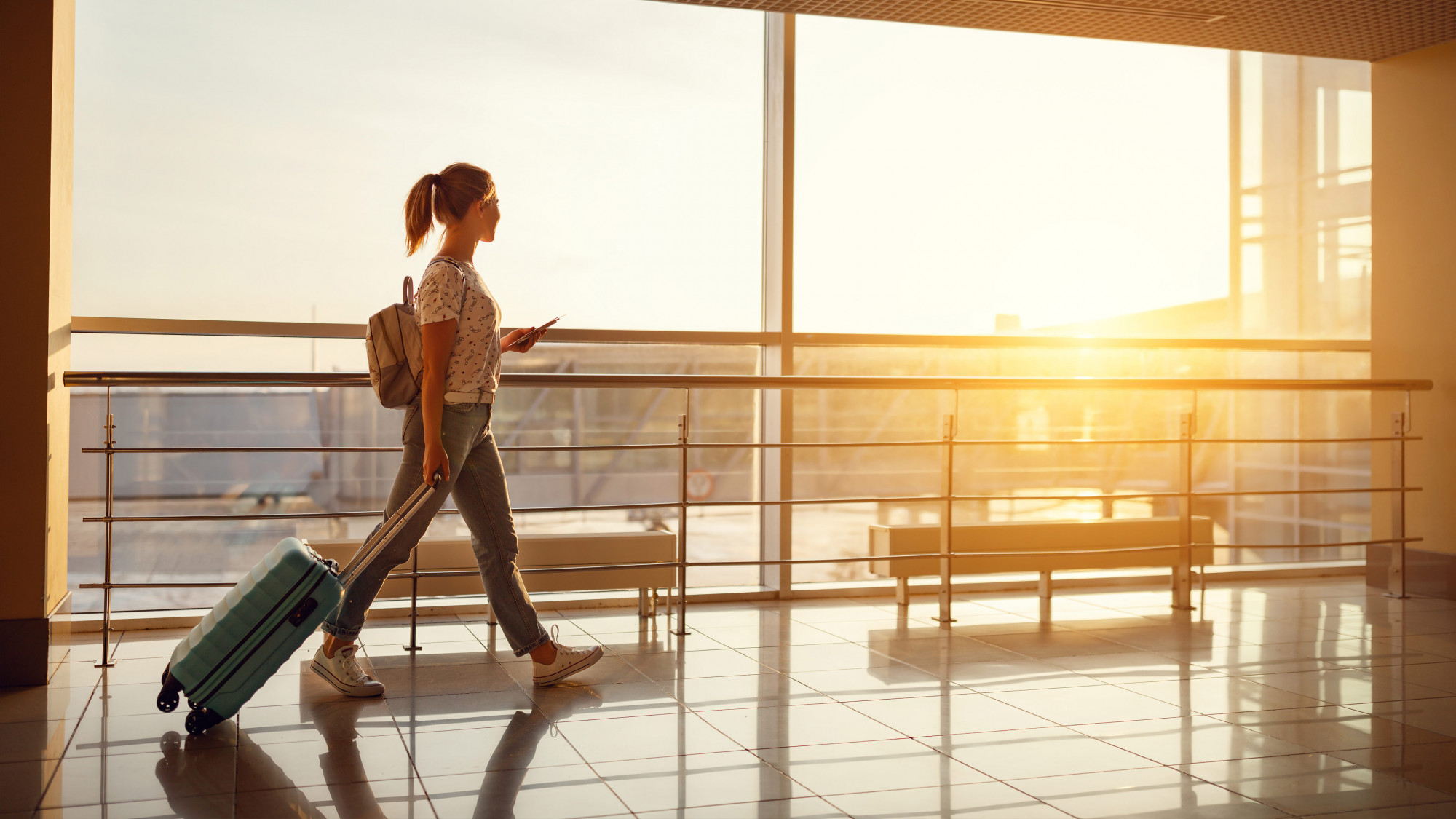 Cabin fever, anyone? It has been just about a year since the Covid-19 pandemic completely changed life as we knew it. As I'm sure with many of you, travel has been non-existent for us during this time. The fact that I am writing a blog post about leaving our little bubble is, I'm sure, very surprising. It even surprised me. However, after much deliberation we have made the decision to travel during the pandemic. I am writing this blog post to share my experience in hopes of providing valuable resources to anyone else considering travel.
Making an informed decision
I won't lie, making the decision to travel across the country during a pandemic did not come easy. Since we did not NEED to travel, I will walk you through some of the reasoning behind why we ended up deciding to travel.
Why we chose to travel
As the Wisconsin winter set in, the inevitable cold, dark and dreary days became more constant. When we left Wisconsin yesterday, I can tell you we had seen the sun for a total of 20 minutes in the past 3.5 weeks. It's quite depressing and after being in our home for the past 10 months and losing a family member in the midst of it, it was decided we needed a little change of scenery.
My in-laws have a condo in Naples, Florida and decided to move down there f0r the winter time. Fun fact for those of you who are new here, my in-laws live on the same property as us in Wisconsin. When they left, it was obviously hard on our kiddos, so we made the decision to travel down to Naples over winter break.
Deciding how to get to our destination: fly or drive?
Initially we were set to fly but, to be honest, at the time we booked our flight, I was hopeful the pandemic would be better under control and more people would be vaccinated. However, as our departure date got closer, both Alex and I got anxious and began to get cold feet about heading into an airport with little kids to fly. After talking it out, we decided we would try driving.
Things to consider when making the decision to travel
Things we considered when making the decision to travel:
Could we get to our destination safely without having to subject our family to public places that the virus could easily spread?
Would we be able to social distance and stay safe once we reached our destination?
Were those we were visiting going to be put at increased risk and what were the risks we would be taking?
What were the benefits we were seeking when deciding to go on a family vacation in the middle of a pandemic?
After lengthy discussions, Alex and I decided we could justify all of these questions with reasonable and knowledgeable answers. We made the decision to travel by car to avoid time in an airport allowing us to also avoid highly concentrated areas. We packed in a way that essentially allowed us to live in our car for the two days it would take to get from Wisconsin to Florida. This included snacks, lots of activities and of course the little potty and wipes.
We researched and only stayed at highly rated hotels, and walked directly from our car to our room with masks and without touching anything. (I had the kids hold onto their stuffed animals and carry them in)
Social distance on the go
Once we arrived in Florida, we stayed at my in-law's place. This allowed us to practice safe social distancing in another home (very similar to our situation in Wisconsin). Though my in-laws are in the age group of 60+, they also practice social distancing. Prior to them moving to Florida, they were a part of our very small circle of people we have had contact with during this pandemic. We have been extremely fortunate that everyone has remained healthy despite my children attending school and daycare.
Focusing on the benefits
Finally, what were the benefits? After my husband's brother died in March of 2020, right after the pandemic began, life shifted for us. We have been responsible, we have stayed home and we have done our part to stop the spread. We even held his funeral virtually. But, as time goes on, like many of you, we have learned to adapt and live IN the pandemic, however not necessarily BY the pandemic.
I won't lie to you, being in healthcare and the worry wort that I am, the concerns I carry about the pandemic and spread of the virus do influence most of my decisions. I was also able to recognize the emotional stress it was causing my family and with Alex, we decided needed a shift. If anything, this year has magnified how incredibly short life is. My husband kept reminding me that he grew up taking road trips and these memories would be with us forever. After all, isn't that what life is all about?
We decided the memories we'd create during a lengthy road trip would be worth it. We like to look at this trip as social distancing in a different state. Especially since we will be taking every safety precaution we know of.
Planning and Packing for the trip
While we are waiting for normalcy to present it's face again, however that may look, we felt we could safely make a trip to a sunshine state to visit family. I think the planning that went into making this decision was really half the battle. Once we decided that we would do this, it was easier to plan for the precautions necessary for getting across the country safely. I also found this blog post by L.A. Family Travel very helpful in identifying uncertainties that may arise.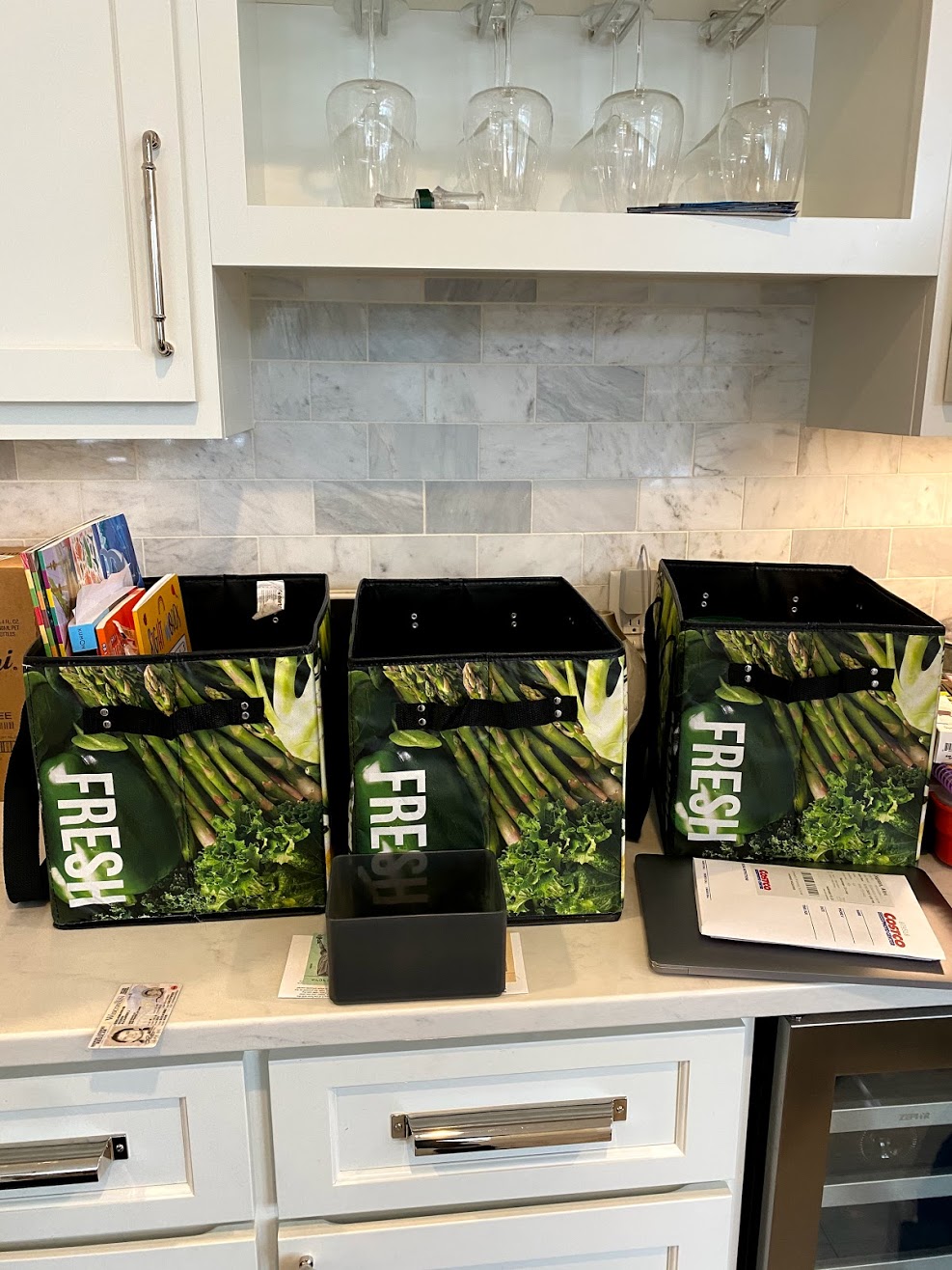 Packing List:
ACTIVITIES: create an activity bag full of coloring books, water wows, sticker pads, glow sticks and tablets. We have a TV in our van so it was easy to put on a movie when the kids needed it.
SNACKS: pack all the snacks! And when you think you have enough, pack more! Snacks were our saving grace and allowed for some peace and quiet when able. We very seldom allow our kids to have candy, but letting go of the rules for the road trip made all the difference in the world.
ESSENTIAL BAG: chargers, hand sanitizer, disinfectant wipes, face masks for everyone, lip balm, medicine etc.

Little potty!:

This is a game changer if you have little kids like we do. Instead of having our kids go into a gas station to use the restroom, we packed our toddler potty from those potty training days and had the kiddos use that instead. It worked great! Although this may not work for all, it allowed us to travel without them having to leave the car once. Alex and I were the only ones to go in somewhere to use the restroom or get gas. Thankfully, I am fully vaccinated so I am less worried about contracting the virus. We made hand washing and hand sanitizer a priority when returning back to the vehicle.
Now that I have dissected the planning and the packing and everything that led to our decision of actually traveling during a pandemic, I hope you are able to use some of these tips to help you make an informed decision about whether or not a vacation during a pandemic is an option for you and your family. I will be blogging about the actual trip later this week so if you want to hear the nitty gritty of how it actually went driving across the country with a 6, 5 and 3 year old stay tuned!
xo, kayla