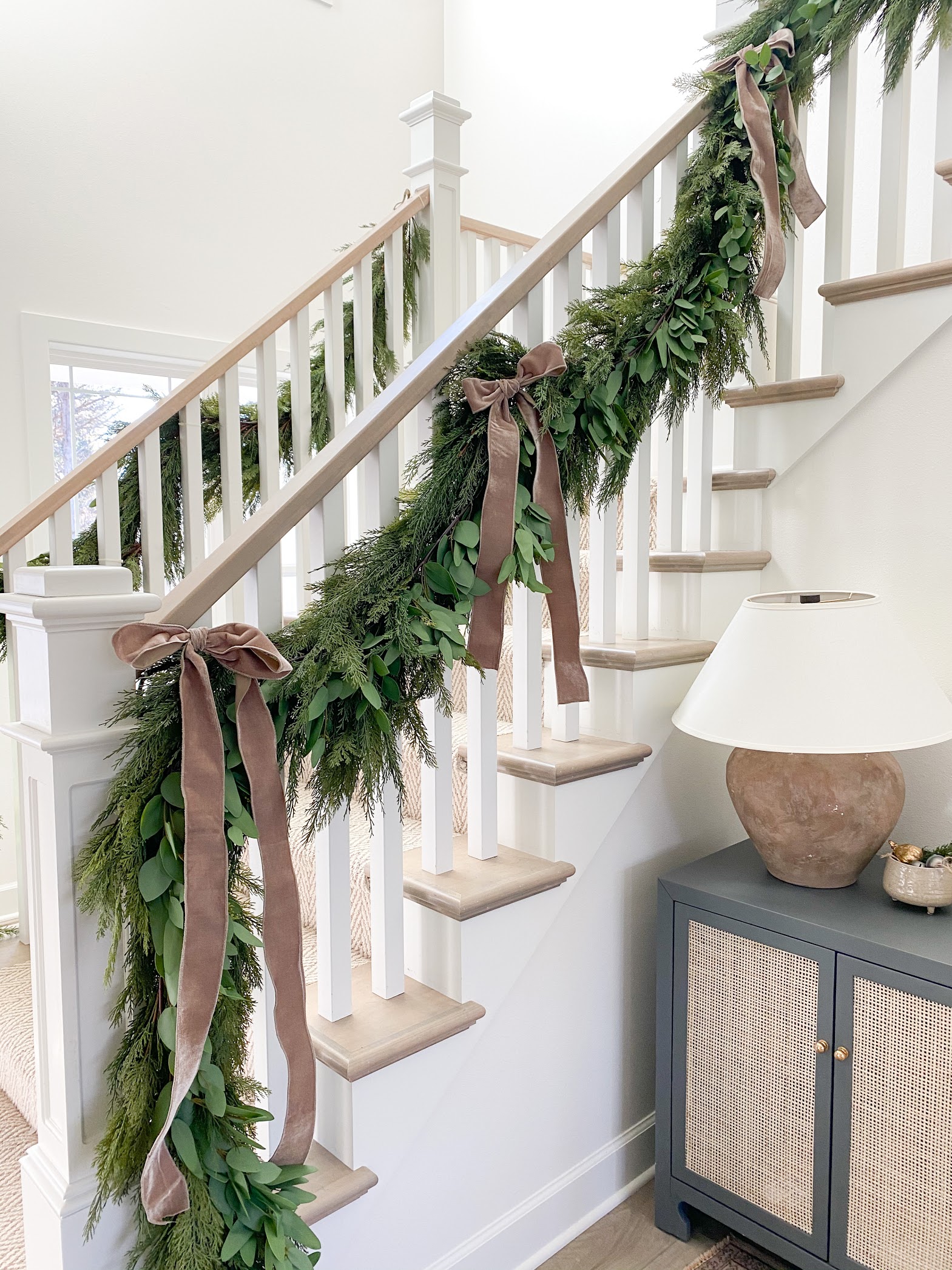 If you have been following me on instagram, you know I really wanted to try to make our own garland this year for both our mantle and our staircase. We live in a pine forest so the material is right out my door, making the job inexpensive but super time consuming. Unfortunately the demands of motherhood, work life and home life, the pandemic is leaving me with minimal time.
So after some sulking, I decided I would switch gears and spring for the faux garland. Making this decision reduced a little stress because I figured it would save me a boat load of time. However, finding garland that looks real is no easy task. I would like to say that after much searching I found an affordable garland that looks real. But reality is, I just couldn't find the look I was after without investing in the product.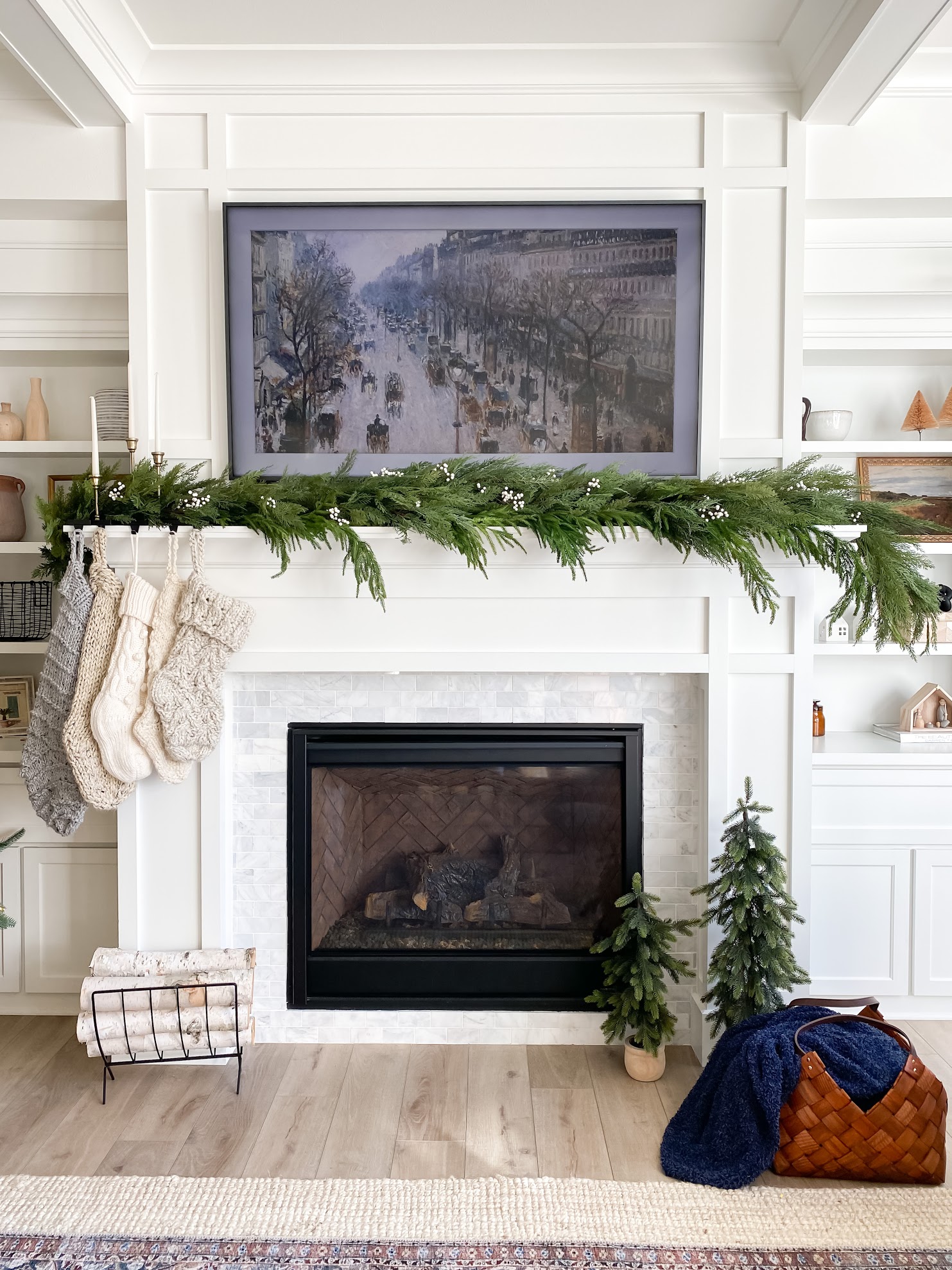 I knew it right when I saw it. This picture popped up on my feed from the house of Brooke and Lou and I gasped. It was exactly what I was looking for. Much more expensive than I wanted to spend but heres the thing. Having spent time furnishing our home, I have learned there are some things that are worth investing the extra cost into, so you are not tempted to replace them. Garland, for me is once of those things. My Mom used the same garland my entire life and it never lost shape. I actually have it in my basement, and it looks the exact same as it did when I was growing up.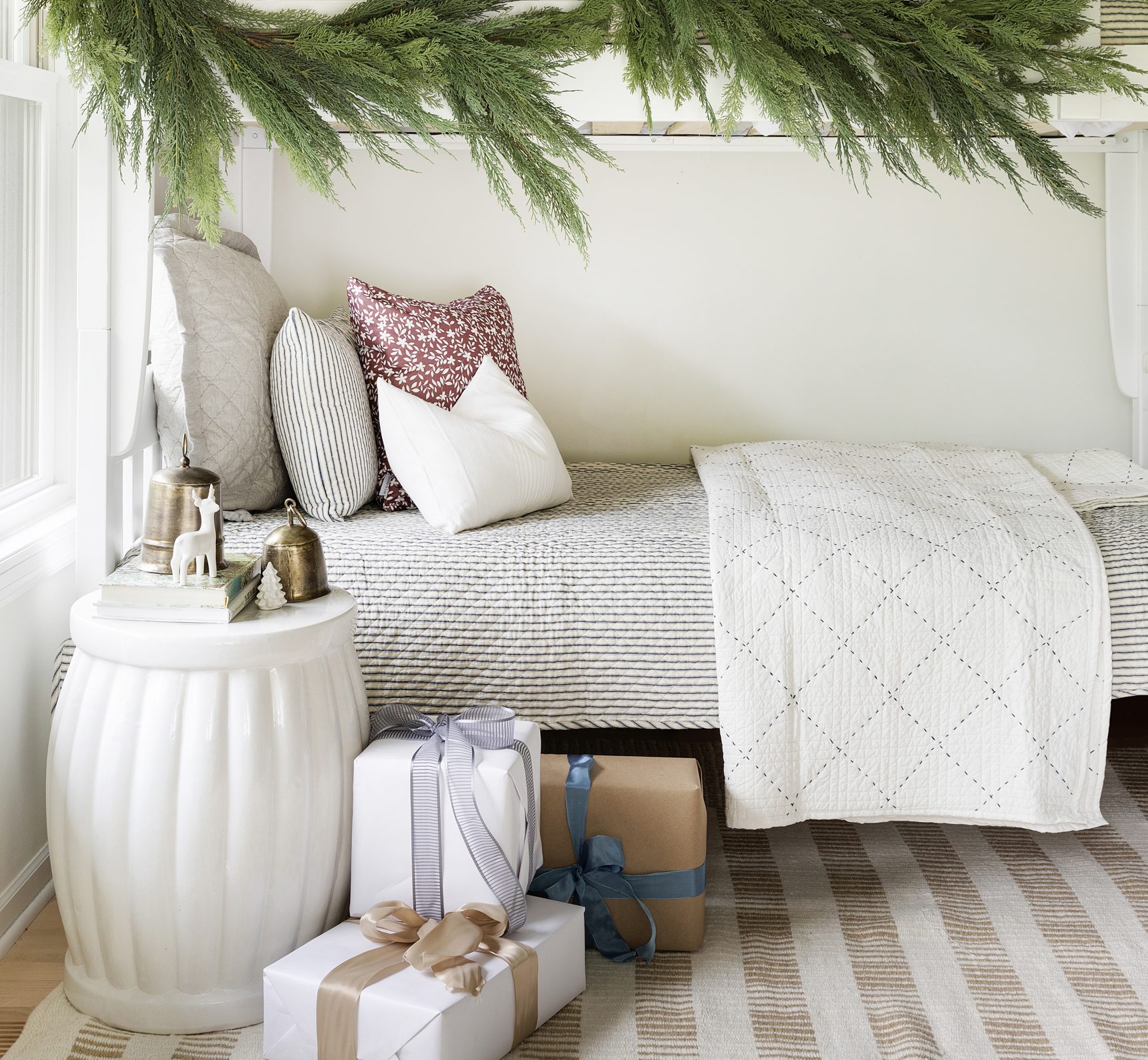 I love the realistic look of this garland so much. We added in some eucalyptus garland as well to make it fuller and dynamic and I AM OBSESSED you guys.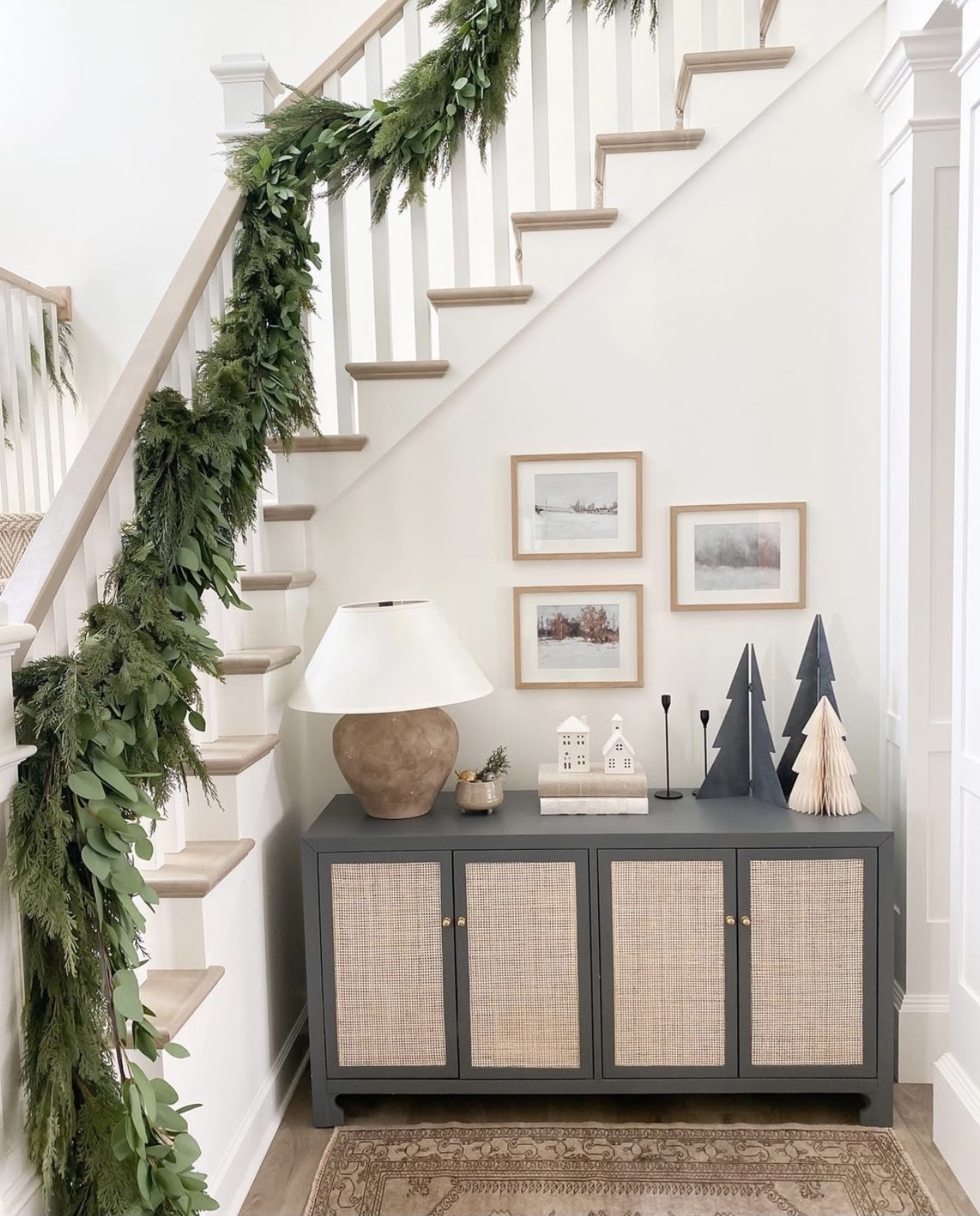 I linked the garland but unfortunately it is out of stock. So hoping they restock soon! I had to share anyways! Make sure to follow along on instagram for more holiday decor inspiration !
xo, kayla