Considering I have had this fall home decor blog post drafted for two weeks now, I figured it was time to push submit! Especially since where we are, the seasons are changing rapidly. Before you know it, winter will be among us. Being a home blogger, I am always creating content for the upcoming seasons much sooner than I would have. |console link |
Up until last year I definitely was not one to decorate for fall. I am not entirely sure why that is, being as I love fall. Honestly, I think its because it's so hard to say goodbye to such a short summer here in Wisconsin. Now that we are in our forever home, and my job is creating inspiring content, I had to jump on the fall decor band wagon. Last year I did a fall refresh with Pier 1 and target. You can read that blog post here.

|top rug | bottom jute rug | accent chairs | bench seat sofa | pendant lights | counter stools |
Fall Decor styling
This year, I had a very similar style in mind when decorating for fall. Neutrals but splashes of berry and navy. I also have adopted this new obsession of faux stems. I think it has something to do with fear of killing everything real. My mother in law is the queen of green thumbs and if I could muster up any additional time in my life, I would probably try to learn how to care for real plants in my house. But with the pandemic and homeschooling, and everything else on my "wish list to do"- it too will have to wait.
Where I shopped this year
Here are a few shots of how I sprinkled fall into our home. I purchased most of the decor from Target, Amazon and Micheals this year.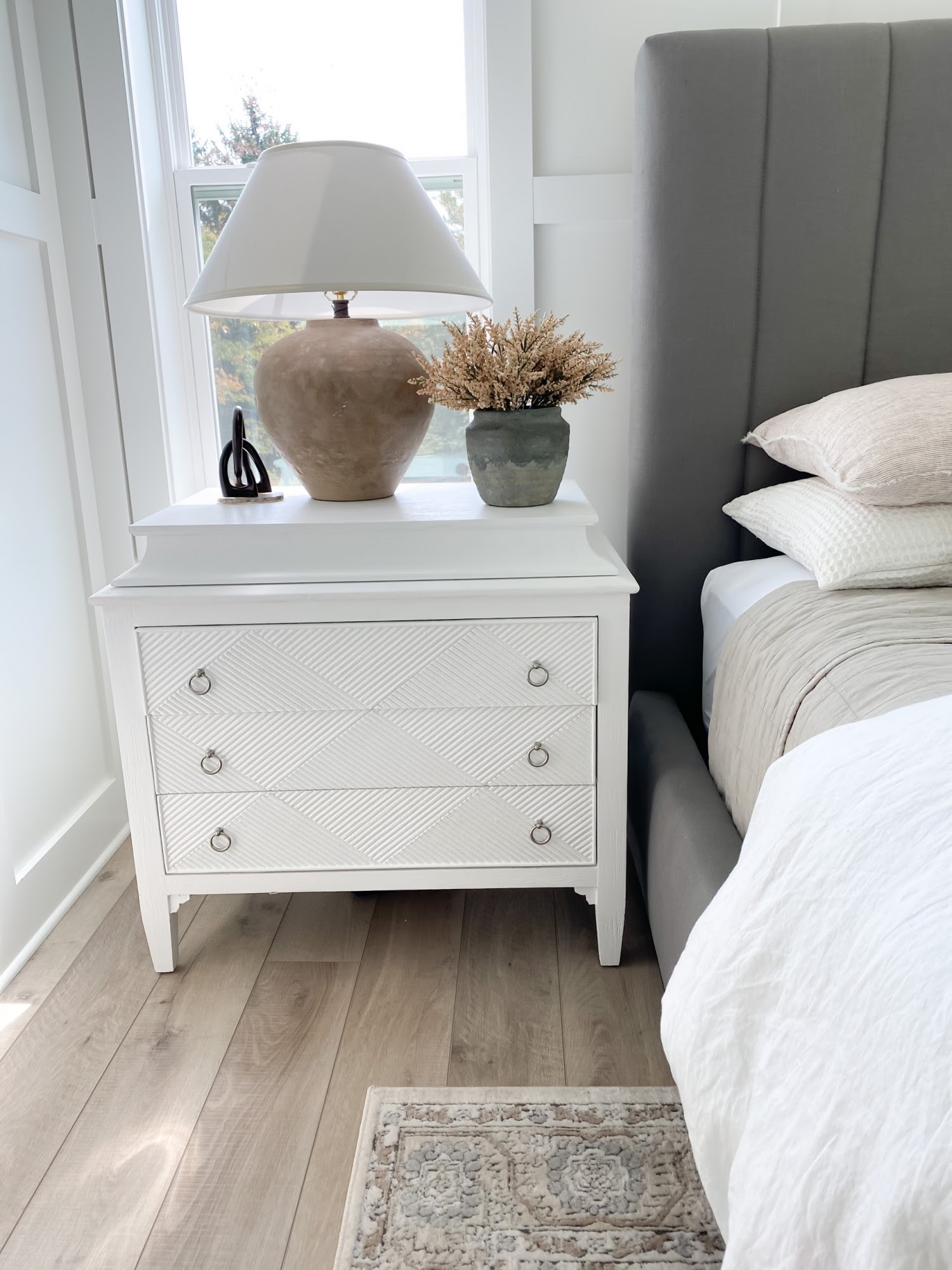 Custom Pillows: easy way to change up decor
One of my most asked questions is about my throw pillows and I plan to do round ups on the blog going forward. Changing out pillow covers for different seasons is a very simple and affordable way to spruce up your space without having to invest in any large pieces of furniture. Throw pillows with some moody textiles and colors can be just what you need to autumn-ize your home!
I am a fan of custom pillow covers but I also try to grab neutral texture covers from stores when I see them! You will definitely pay more for a custom pillow cover but I love how they are typically small shops and each purchase is supporting someones family.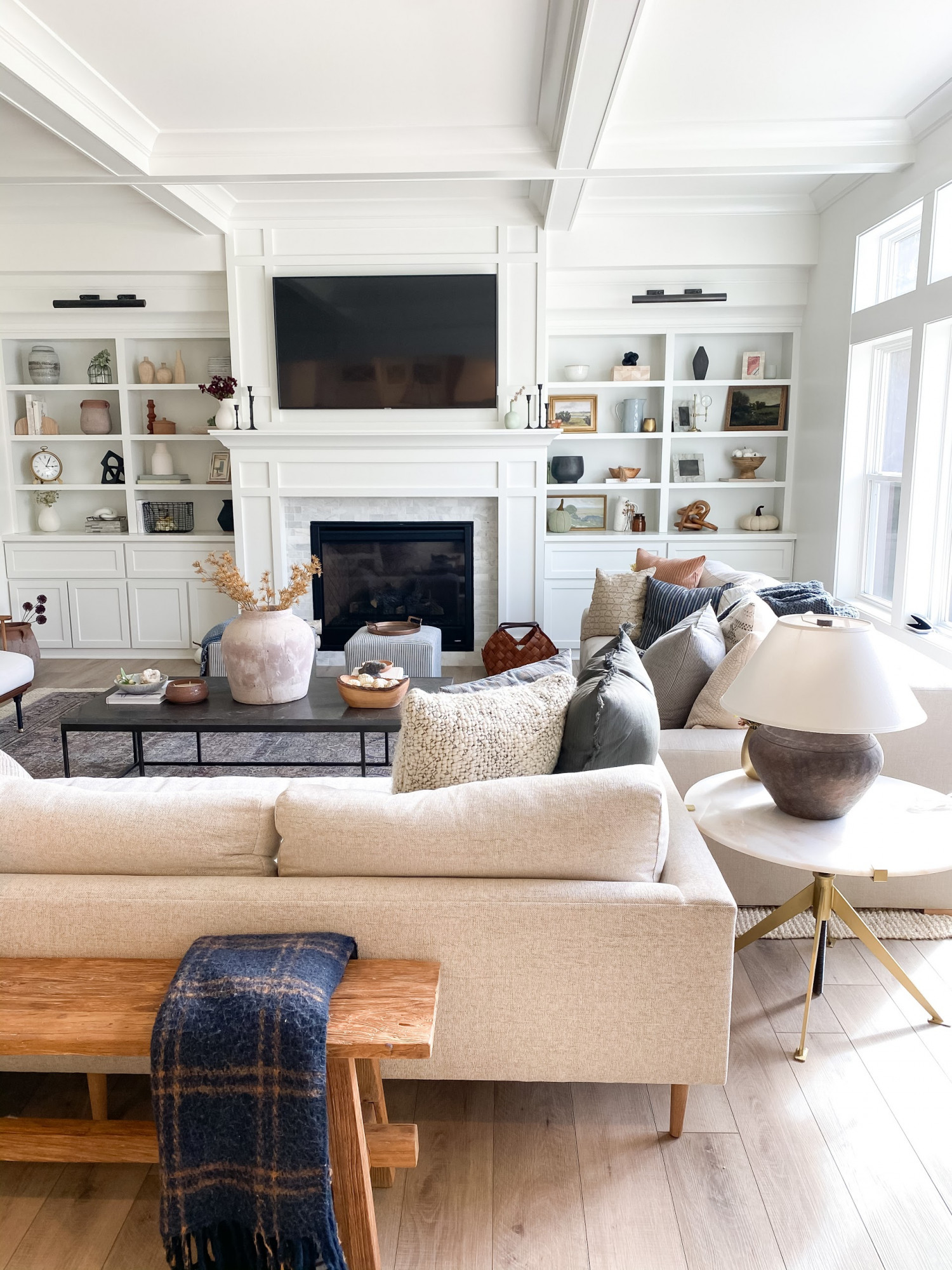 |sofa| lamp | end table | coffee table | vase | throw pillows |bench |
If you choose to purchase anything that I posted that inspired you, I would love for you to tag me in your photos on IG. I love seeing your spaces come to life and would love to share them with my followers 🙂 Also, if something is not linked in this post that you are looking for, make sure to check my SHOP page on my blog as well as my liketoknowit 🙂 As always, thank you so much for being here! Can't wait to share how this space transforms with the holidays! Happy Fall Ya'll!
xo, kayla
Shop The Post