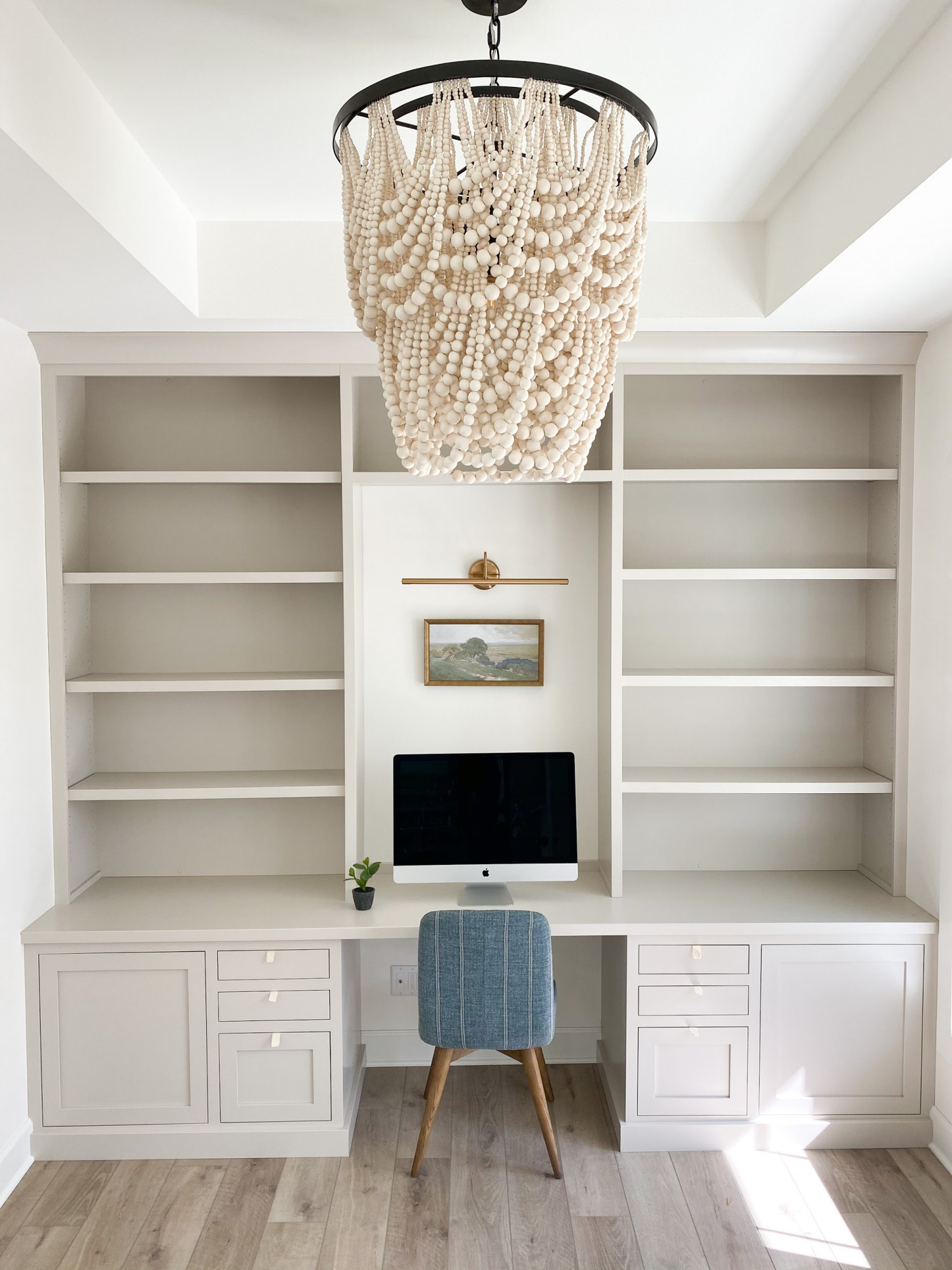 My goal this month was to create new content for Kaylahaven and blog at least once a week! With the kids back at school, Im really hoping to use this extra time to be able to write and blog more. Honestly I have missed it so much and I am so excited to share my new offie space with you!
This past week we finally got our office built ins installed. Those of you that follow me on instagram, know what a mess my office has been since we moved in. It literally became a storage closet for all of the extra stuff and decor we have in our home. Quite a pitiful work environment to say the least. I worked with a local cabinet company to design custom built in cabinets for our office and I could not be happier with how they turned out.

Cabinet Design
When I first started designing our office built ins I knew I wanted inset cabinets. I have always loved this look and wish we would have done this throughout our home. The clean lines just get me! I wanted two filing cabinets and a couple drawers. I also put in two rolling cabinets on the far side for my printer and garbage can 🙂 I like to hide the clutter! I'll make sure to share how I organize it in the future! I am still trying to decide on hardware but will share the options I am considering with you.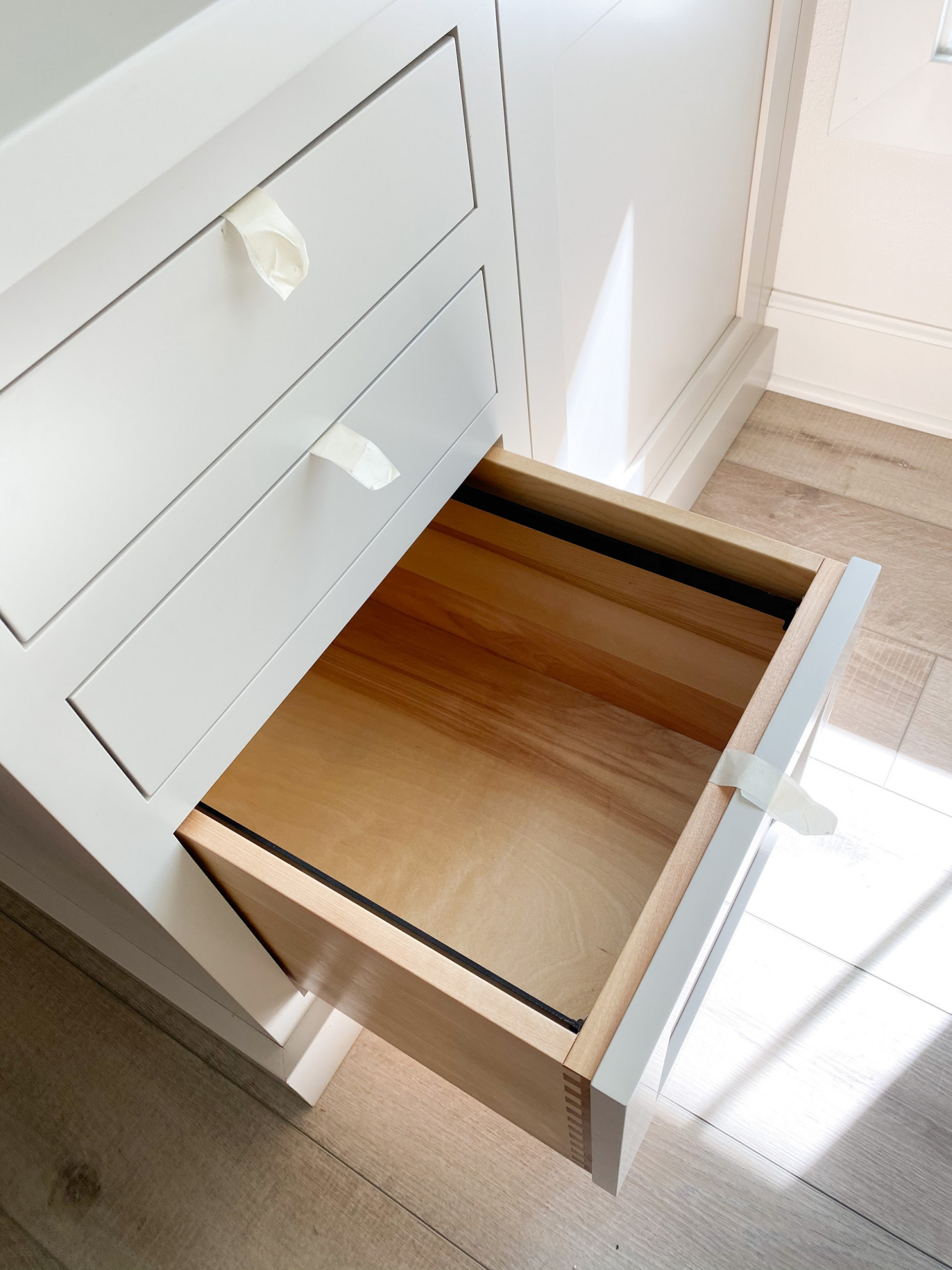 Paint Color
The color of our cabinets is Benjamin Moore HL sheepskin. I wanted a very inviting beige/taupe color! Picking paint colors for built ins is always so tough because its so final! Although you can always re-paint them the initial cabinet paint finish is so gorgeous you really want to get it right the first time. This color exceeded all my expectations and then some. Honestly it may be one of my favorite paint colors ever! It looks so good with that brass picture light I found on amazon (linked above) and I think the brass hardware will make everything pop!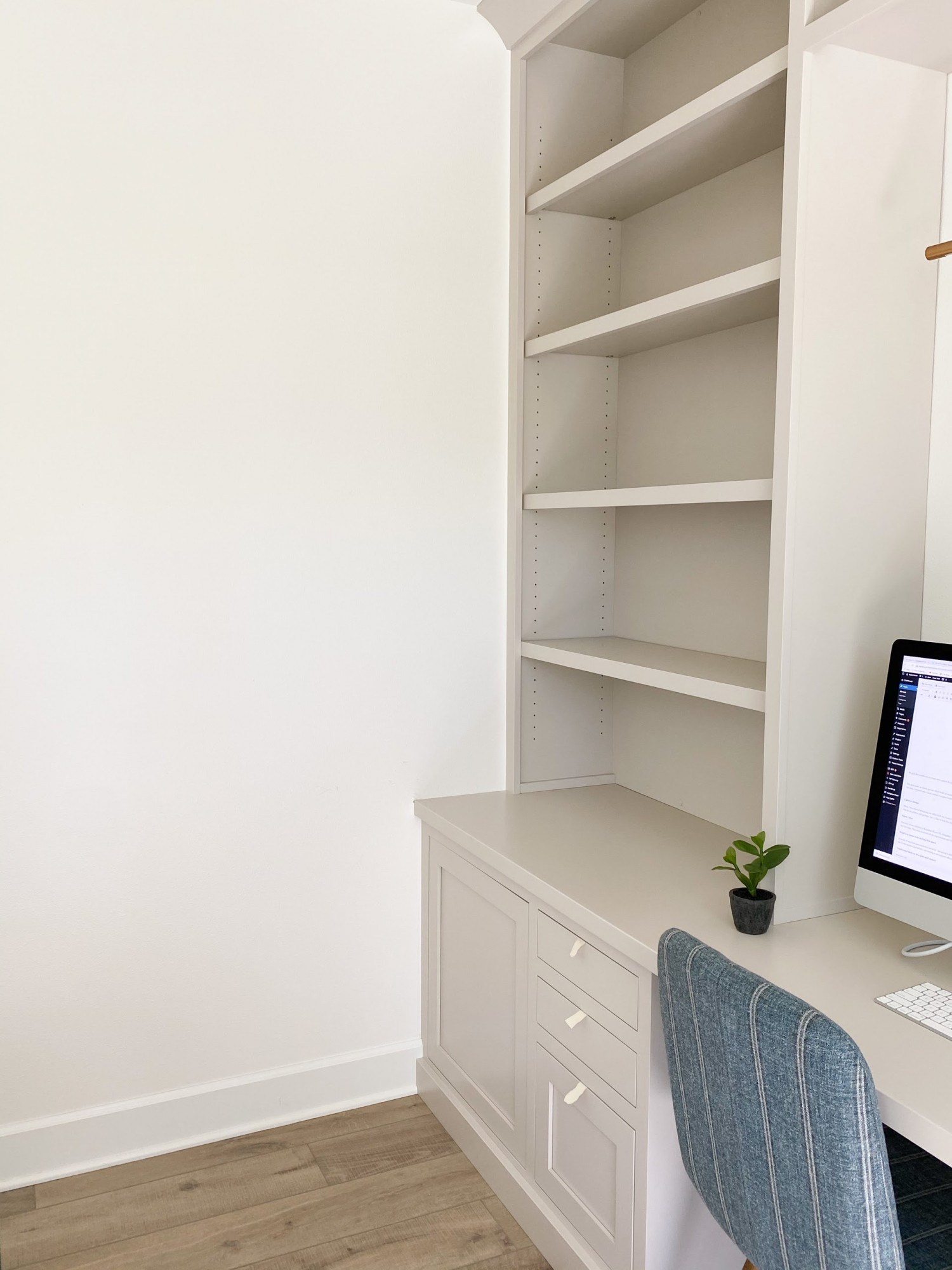 What's to come with styling this space
So many of you have been excited to see what I am going to style the shelves with. Like the rest of our home, I am trying to be intentional with each purchase so it may take some time. However, I would be lying if I didn't tell you I am itching to get a few things on them. I wanted to share a few of the textures and details I am hoping to incorporate into my office. Linked below you will find some shelf styling pieces as well as some textiles of cozy blankets and pillows.
Traditional desk or love seat and chairs?
I am still on the fence between getting a traditional desk and two chairs to go in front of the built ins, OR a love seat and two sitting chairs. Today I am leaning toward the love seat but time will tell! Make sure you stay tuned to see the full reveal soon! And make sure to follow along on instagram to watch the process! Hint, its going to involve some peel and stick wall paper to the wall on the left 🙂
| six penny home |

This post contains affiliate links. All this means is that if you choose to purchase something through a link on my blog I may receive a small commission at no extra cost to you. This continues to support Kaylahaven and I thank you very much for using the links I provide 🙂
xo, kayla
Shop The Post