I stumbled upon some of the best decor items while searching for a cabinet for our hearth room the other day! Honestly, I have been pleasantly surprised to find the decor finds and furniture at Walmart for such great prices. This particular brand likely isn't for sale in the actual store but there are so many fun items online that I had to share with you! From bathroom mirrors, to throw blankets and pillows, to my absolute favorite- neutral and charming kitchen decor.
Great Kitchen Decor Items
I always get stuck with what to decorate my kitchen with as I hate clutter on the counters but also want it to be a lived in space. Recently I have been so impressed with these adorable and affordable finds at Walmart. They have the cutest tea pots, stripe towels, cutting boards and fun organic looking canisters.
How to Shop
I put together a few collages below and you can instantly shop these items in my liketoknowit found HERE as well as below. I have also been updating my SHOP page with so many more of my favorite pieces, so be sure to check it out HERE.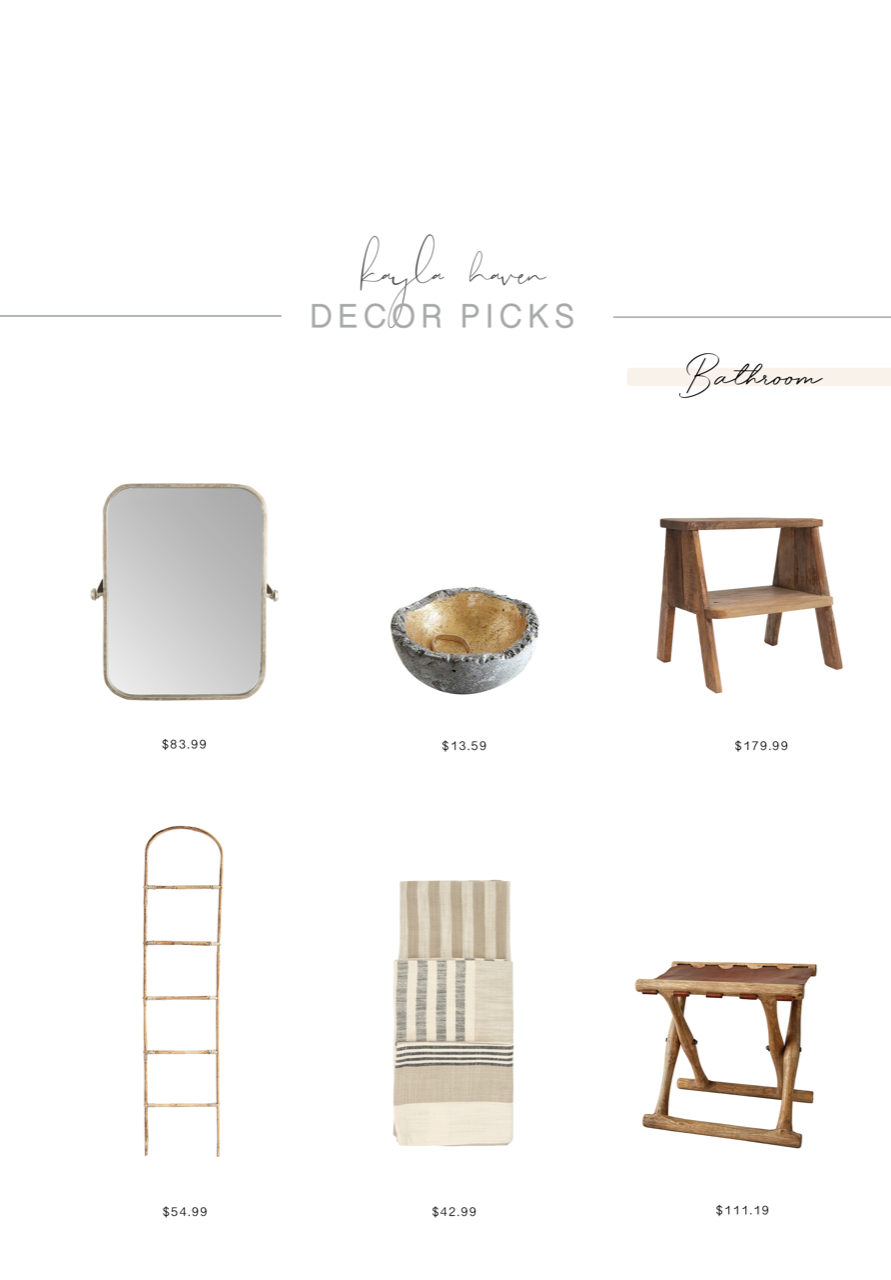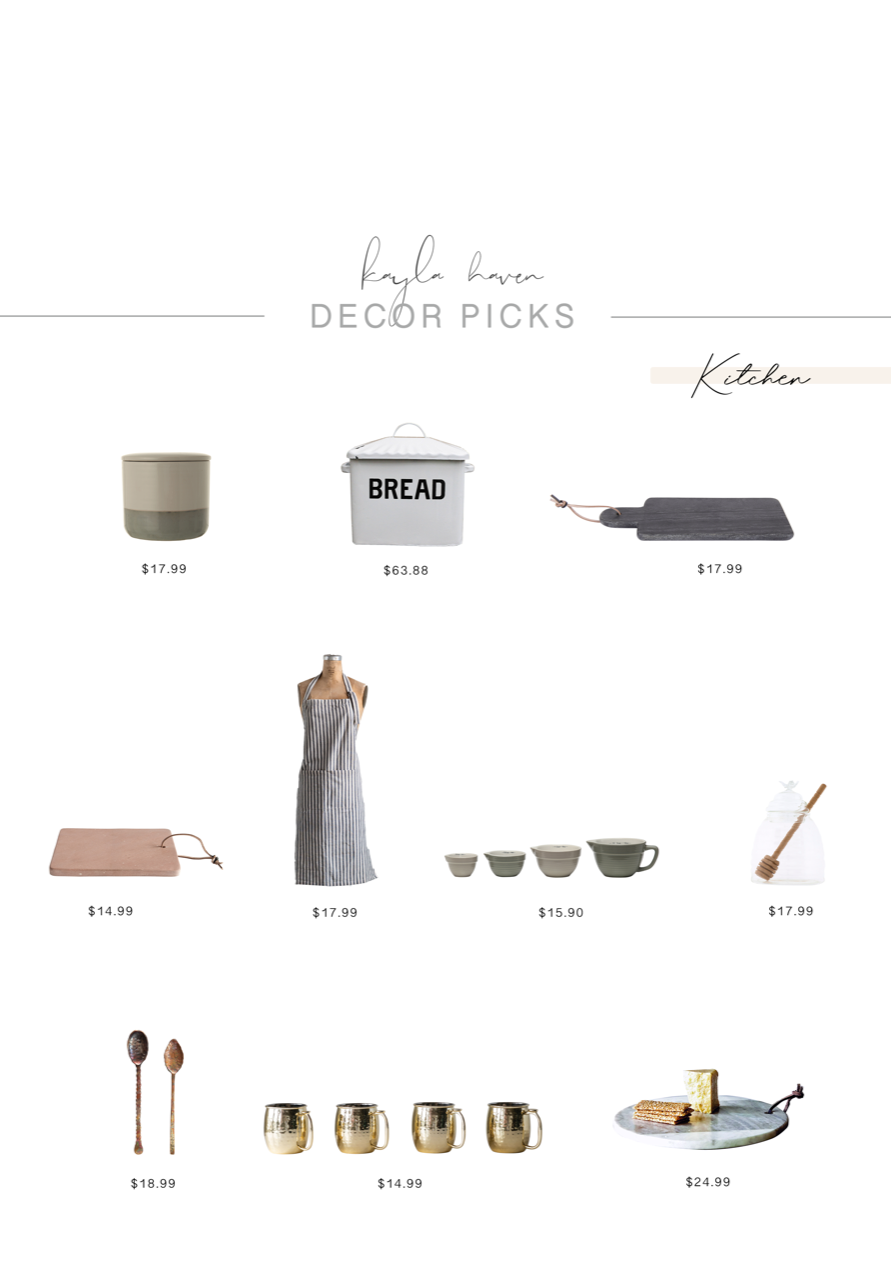 |shop this pic |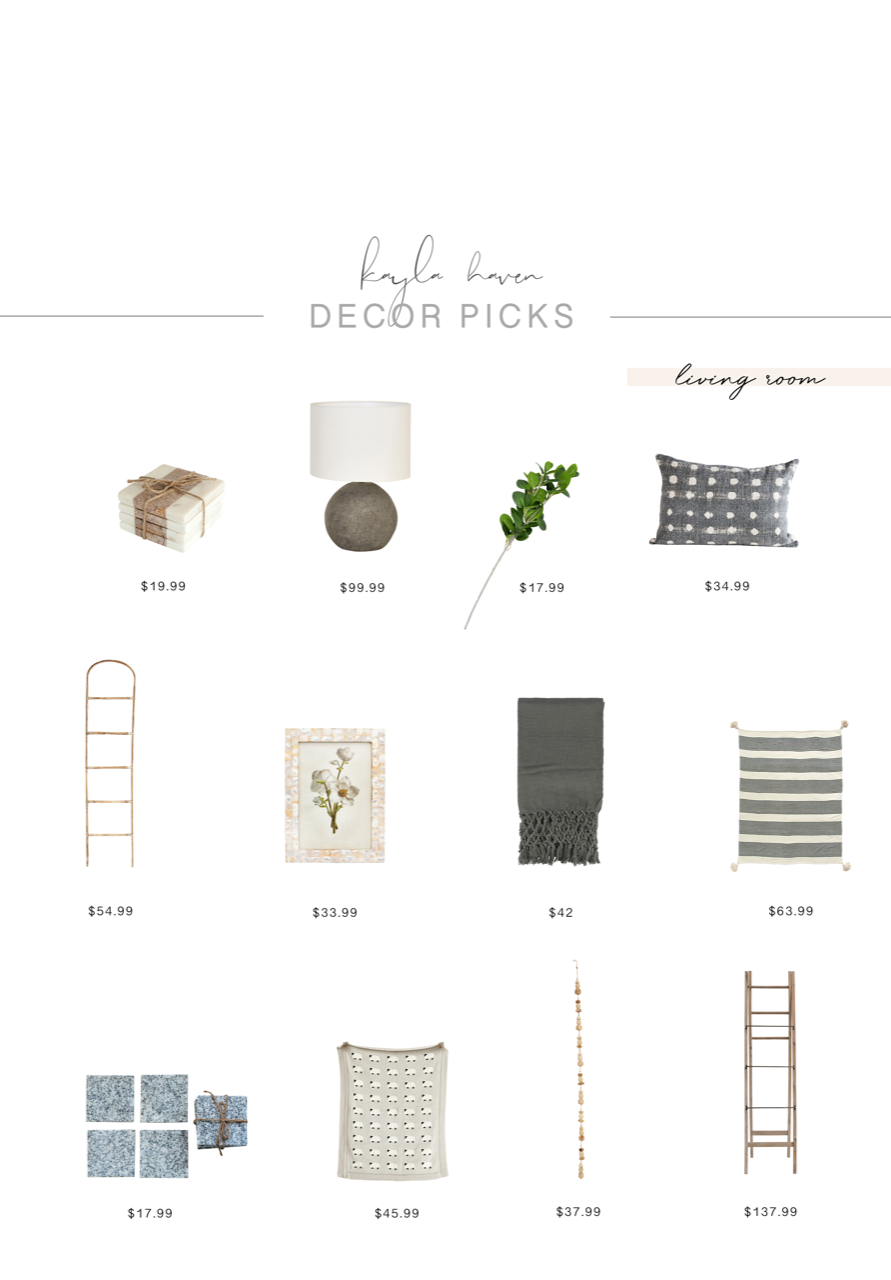 This post contains affiliate links, which only means that if you decide to purchase an item from a link or photo in this blog post, I may receive a small commission, at no extra charge to you. Thanks for supporting Kayla Haven 🙂
xoxo, Kayla
Shop The Post