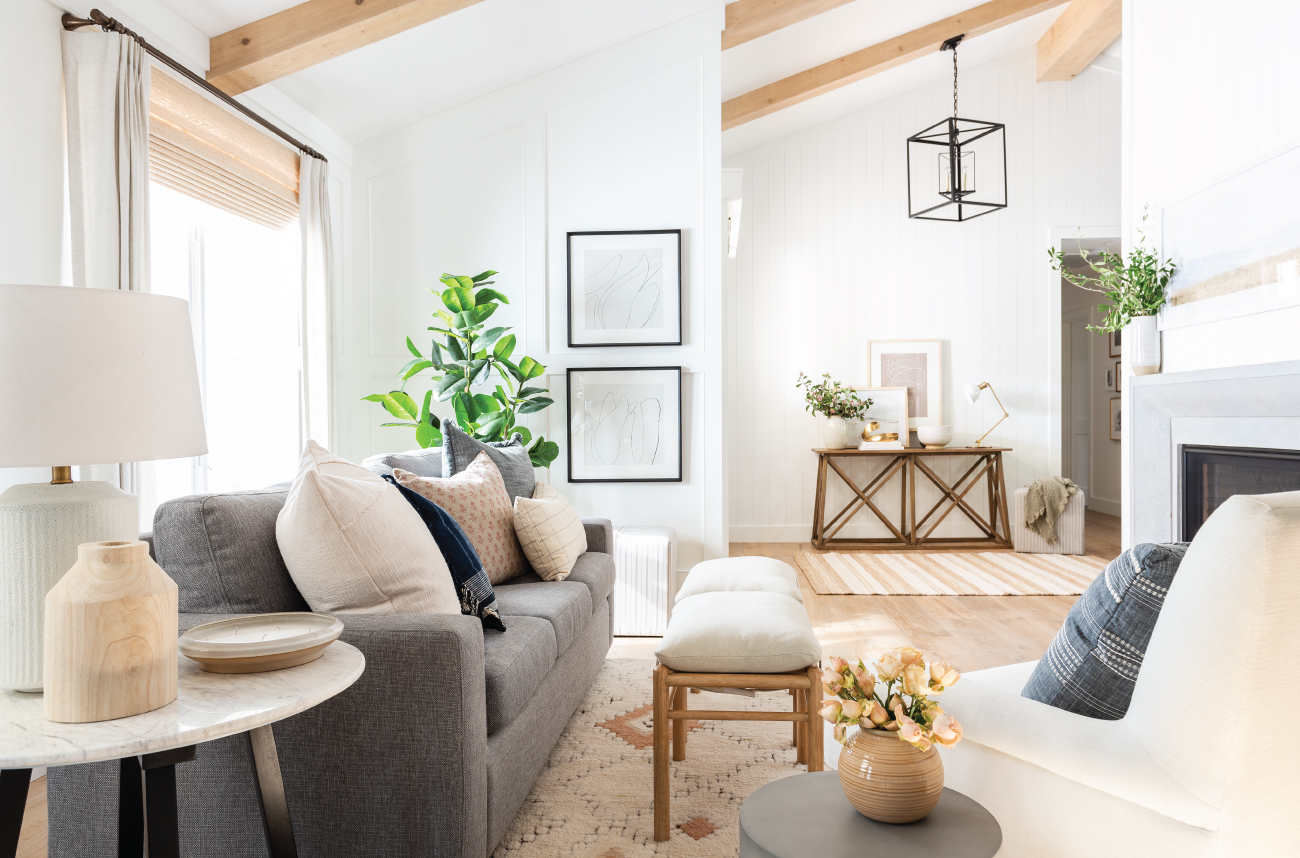 You guys, you guys…we are stuck in quarantine going on week 496069 of social distancing with minimal excitement, but I have great news! It's Christmas Eve! Yep, you heard it right. April 3rd, 2020 is Christmas Eve. Why? Because tomorrow on April 4th, the rumors are coming true. Studio McGee has launched a line with the Threshold brand at Target! Can you believe every single thing you are seeing in the photo above (with the exception of the sofa) is from the new line at Target?! It is so beautiful, fresh, clean and inviting! I can't pick my favorite!

I am so excited about this line! I already loved everything about Target. Some would call it my happy place. I think the first thing I will be doing when the Stay at Home orders are uplifted and its safe, is grab myself a coffee and browse through the aisle of target…alone. Anyone else going stir crazy at home with the tiny humans? I mean its been a little chaotic trying to homeschool, run a daycare and both my husband and I work full time jobs! Anyways, if you are like me you NEED something to look forward to. Since we can't browse this line in person, I wanted to share it with you in detail on my blog.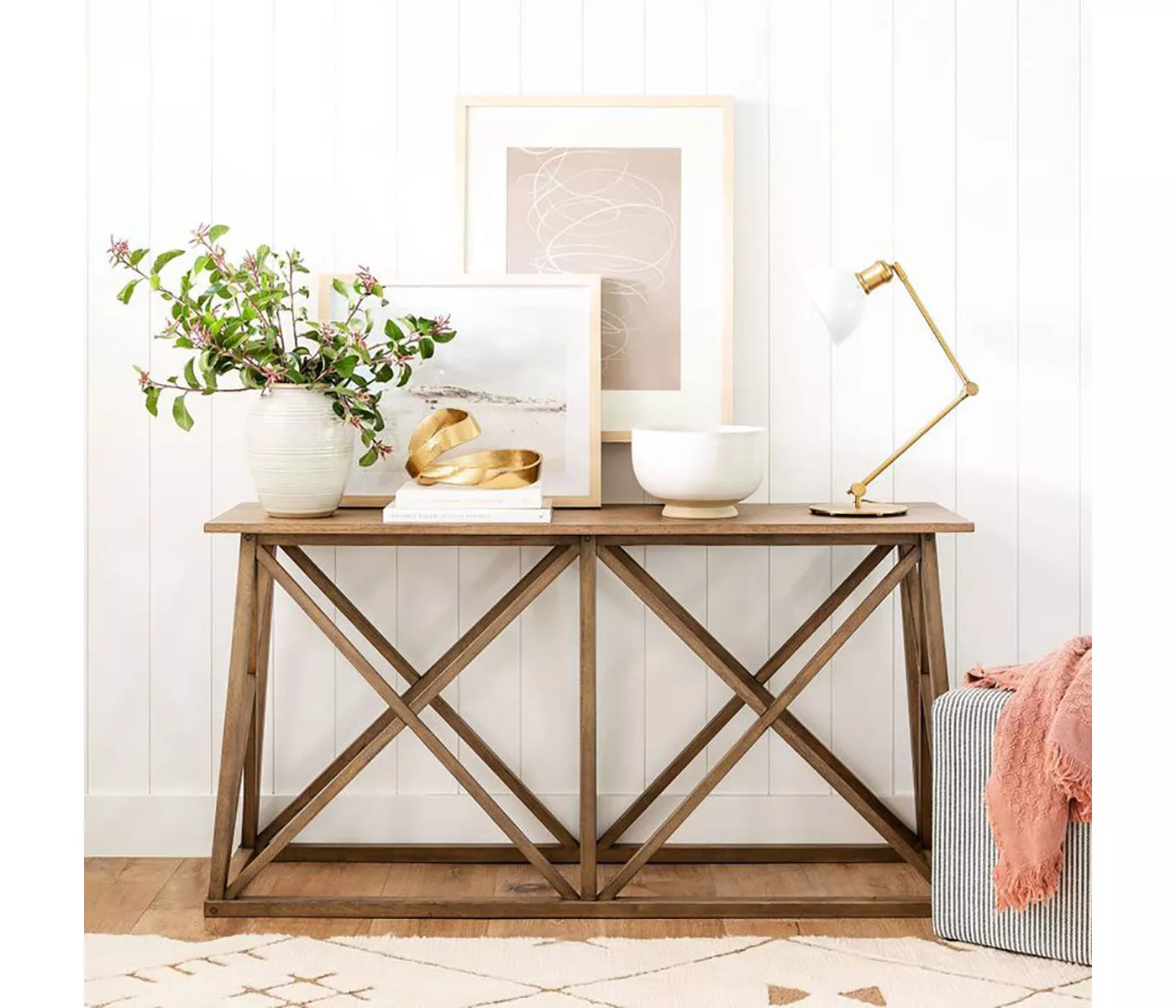 photo credit: Target
If you are new to following me, or have been around for a while, you know I tend to lean toward a more eclectic, traditional, modern and clean style. I have always been drawn to Studio McGee as a source of inspiration when we were building our home, and since we moved in have purchased so many things from their store McGee and Co. McGee and Co can be a bit pricey, so when I heard that Target was launching a line with Studio McGee, I literally screamed in excitement. I am so excited because not only are these pieces gorgeous and functional, they are also affordable! I mean who doesn't love getting the look for less?

Below I rounded up my picks and the things that are in my cart. You honestly can not go wrong with anything in this line. They have furniture, textiles, pillows, artwork, and rugs. Target has made shopping easy as well. Since the line does not launch until Tomorrow, April 4th- you can simply shop it today and click the heart icon on the item. This will save the product to your favorites and you can easily add to cart tomorrow! Mine has 29 items (insert emoji showing all the teeth)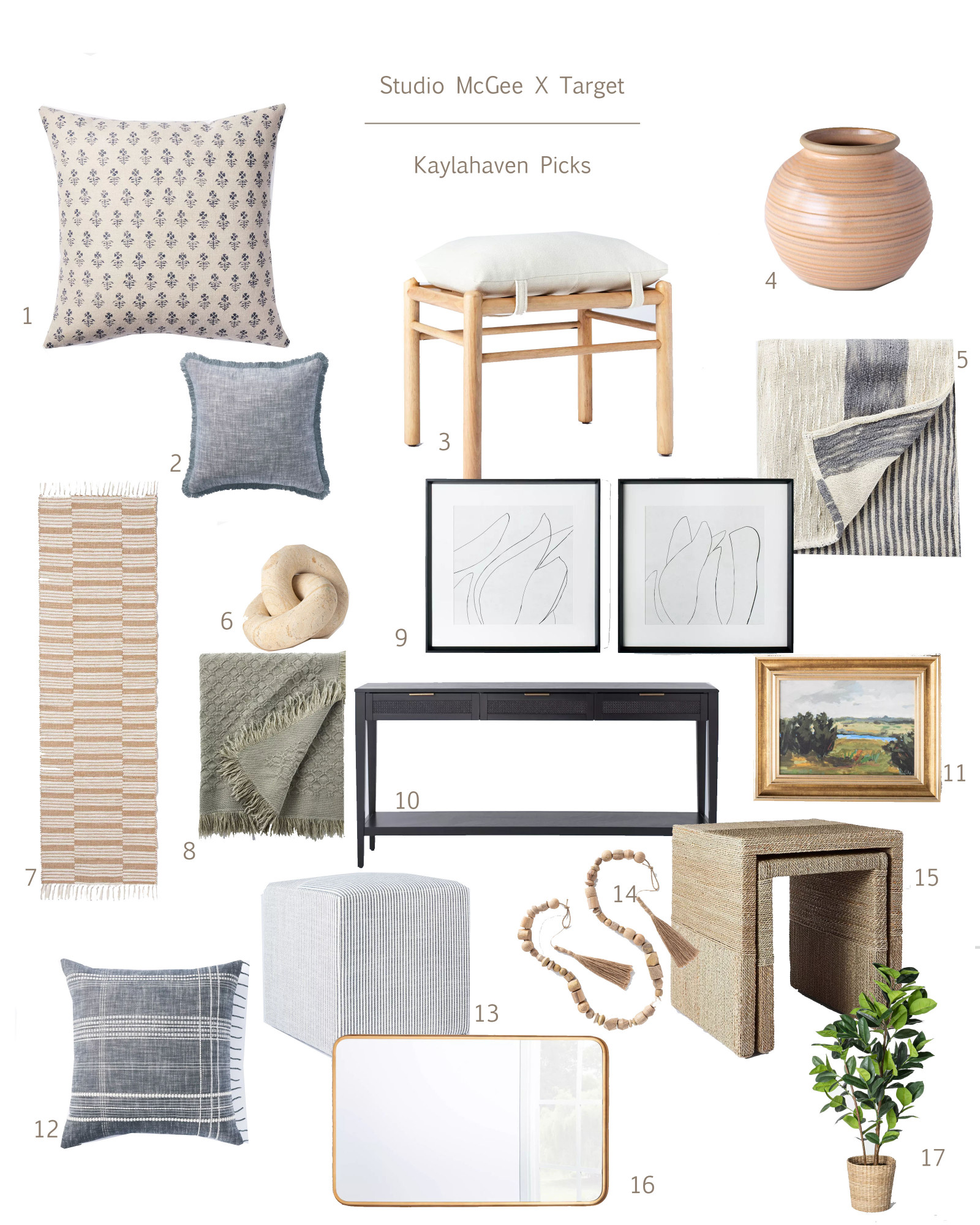 What's in my Cart?
Floral Pillow- comes in Navy and Coral. I have been searching for a pillow with this print for so long! They are always so expensive and usually only one sided. This pillow is only $22.

Woven Textured Pillow– comes in 3 sizes. I think I am grabbing 3 oversized to use as Euro Pillows in my Bedroom, otherwise I still love the oversized for a larger pillow in a great room. Only $30

Natural Bench– one of the items I am the most excited about. I have been looking for a vanity bench for our master bathroom. I love the color of the wood on this and the fact that it has that cushion to make it comfy. Only $100

Glazed pot– I am always looking for great shelf styling pieces, and when I can find them for affordable prices like this, I snatch them up. This one is only $10 and so pretty!

Stripe Throw blanket– The colors and pattern on this blanket had me at Hello. I am such a fan of neutrals and this one gives just the right of texture/detail to add some character to a space. I envision this in our living room or folded at the end of the bed on our new ottoman. It would look so cute on blanket ladder as well.

Decorative object– I love little objects like this to style on top of coffee table books or on trays. This limestone knot is so cool and I love the color. $20

Runner– As soon as I saw this runner I knew I had to have it. I love the color of it for spring and want to change out the rug we have in our foyer by our front door. I also think this would be a great rug for a kitchen and/or mudroom!

Waffle Throw– comes in three colors, but my heart is with the green! I love the worn in look and the texture.

Art work– There are so many great artwork pieces in this line and all so affordable. I am always searching for neutral prints and I really loved the simplicity of these

Console– by far my favorite piece in this entire line. My husband and I had our hearts set on this console from McGee and Co, but when we were ready to purchase it was out of stock. I kept coming back to it in my mind but also it was so expensive. When this line came out and I saw this piece, I knew this was the piece I was getting up at Midnight for. I love the cane detail and the brass hardware, and can you believe the price!!?! We are putting this behind a sofa when our new couches arrive!

Small artwork– this piece is so pretty and will look great styled on a console or nightstand, or even add some interest on your shelves! $17!

Throw pillows– There are so many great neutral throw pillows in this line and I am so excited that they will be selling these now at target. I love this one with the fringe on the one side. Its a great neutral!

Stripe ottoman– They have two different options for these and I can't decide which one we will grab. I have become such a fan of little ottomans like these because they look adorable and function as extra seating for guest. Not to mention, my kids LOVE them and they serve as great accessories for forts 🙂 Typically these can price from $100-$500 at other retailers, so the fact that these are only $80 is a steal!

Wood beads– these are such a staple for shelf and console styling. I also think they look great in a bowl on a coffee table. Such a fun decor piece!

Nesting Tables– I love love love these. I had been looking for something just like these for our new living room design but just hadn't fallen in love with anything yet. I love the detail, material and texture on these! The natural woven detailing gives such a fresh coastal vibe! $169

Mirror- I can not believe the amazing mirrors they came out with in this line. This one grabbed my attention because of the shape. I love that its so different. I think I will use this either above our entry bench, on a console table or possibly in a bathroom depending on the size. I was drawn to the brass but I think they have it in black as well! In addition, Studio McGee and Target also came out with huge 34″ round mirrors as well for such a steal. I anticipate these selling out fast.

Leaf tree- This tree comes in 3′ and 5′ and the price is so good. I love the basket it comes in as well.
I think I am definitely going to have to practice some sort of self restrain tomorrow while shopping the line. I am just so excited that we will all have an opportunity to get a beautiful look at such a great price point.
I hope you found this post helpful as you get set to shop tomorrow. Remember to add things to your favorites via the little heart icon. As always, thanks for considering using my links when you shop! I can't wait to hear what your favorites are!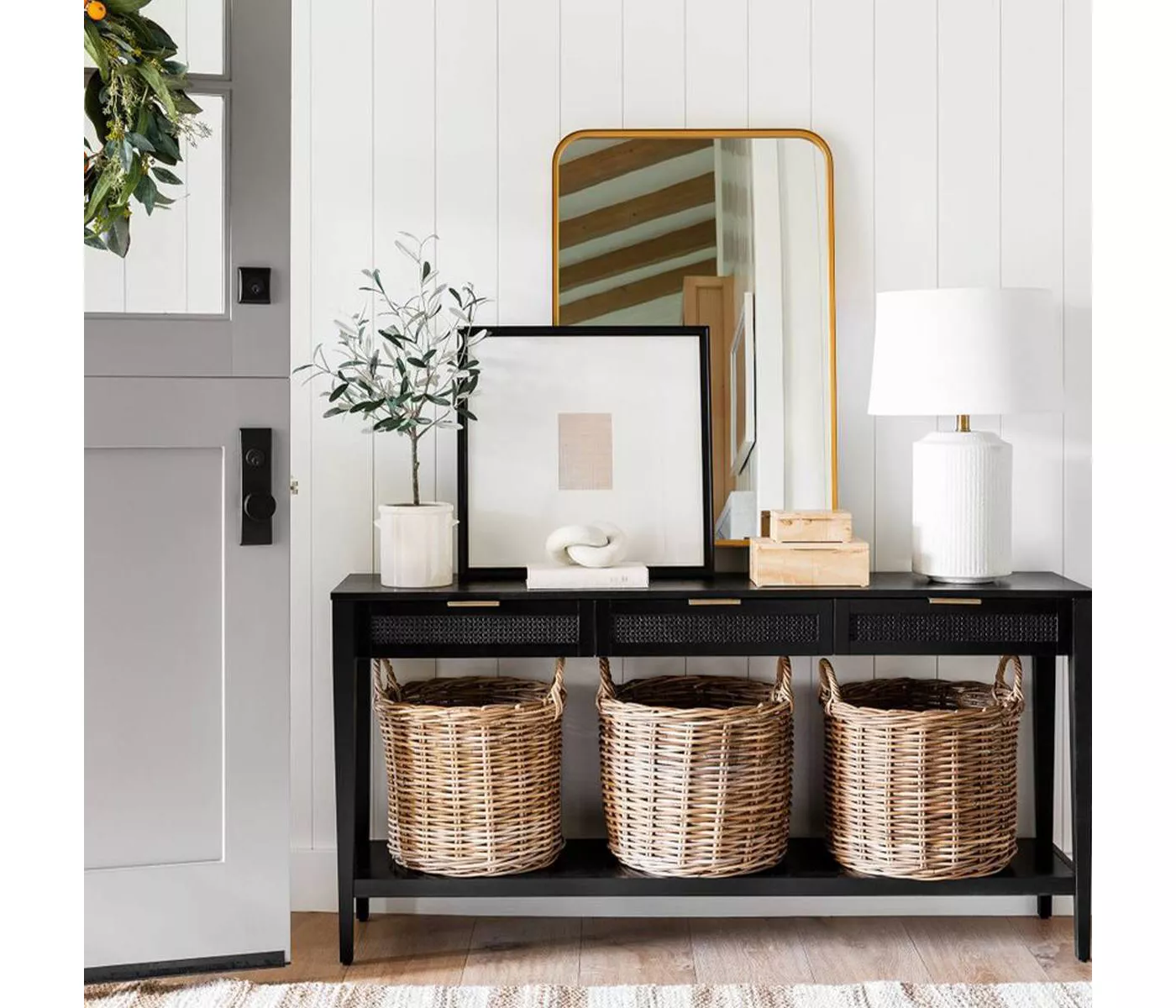 xo, kayla
---
This post does contain affiliate links, which means if you choose to purchase something while clicking a link in my post, I may receive a small commission.
Shop The Post