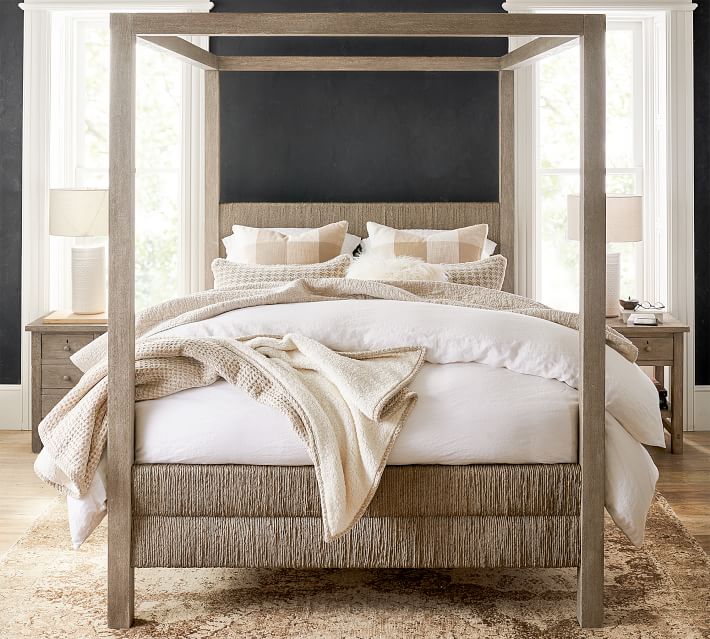 | bed | photo curtesy of Pottery Barn
13 of the Best Canopy Beds
Recently I put out a poll of Holiday Wish list items, and someone responded a canopy bed. I have to agree, this is such a great option, especially if you and your husband are anything like us. Sometimes we aren't really sure what to give one another and will get something that we both can use. I love the idea of a new bed for the holidays! I think often, our bedrooms get last of the love for decorating. Since I too love canopy beds, I wanted to round up a bunch that I have been eyeing up ever since I have started home blogging. I definitely have a few that are my hands down favorites.
I found some pretty good deals on a-lot of them! In addition, a canopy bed is quite dramatic and can transform the entire look of your room. I love the clean lines you can add by using a four post bed. I also found some that have a few different textures, like woods and fabrics and I think those may be my favorite combinations!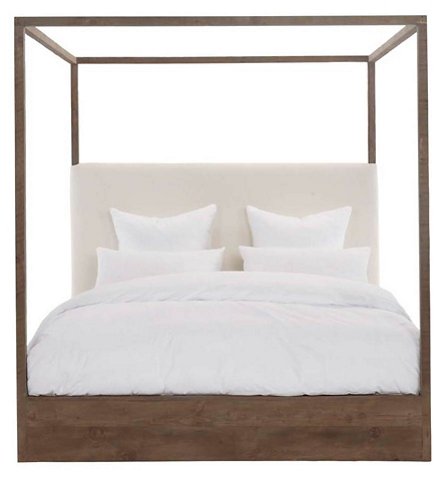 This one is my favorite
I think investing in a good quality piece of furniture, is something that will last you for years. This bed is one of my favorites because it brings in the natural wood elements but also has the soft headboard. I think it is absolutely gorgeous and what would be on my wish list! However, I did round up many more that I love as well below!
This post contains affiliate links, which only means that if you purchase through a link on my website, I may earn a small commission at no extra charge to you. Shopping through my links, continues to support Kaylahaven so I can keep doing what you all want, sharing great deals.
xo, kayla

Shop The Post