After living here for a year, we finally got curtains hung in our master bedroom. We get alot of questions about window treatments in our home and why we didn't have them sooner. The answer is we didn't really need them because we live on a private lot with woods as our backyard. With that being said, however, I feel like window treatments really bring a room together. I especially wanted to get them up in our master bedroom.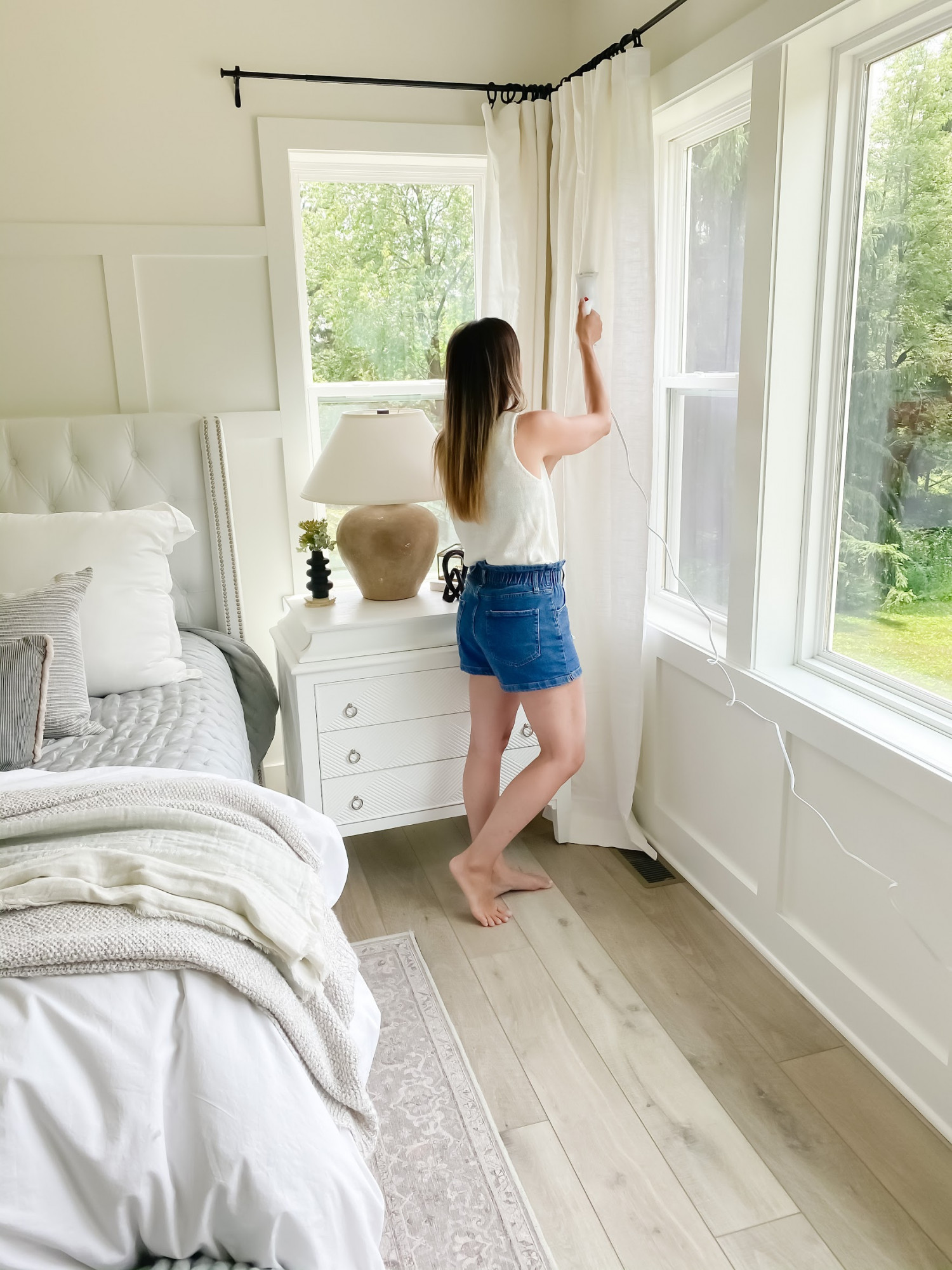 I knew all along I wanted black/iron rods and I wanted them to be thin and sleek! When I saw these linen curtains I knew they were exactly what we needed in our room. I didn't necessarily need to block out light because that hasn't bothered me. I am an early riser anyways. And since I still wanted the room to be light and airy with the white walls and trim, these off white panels were perfect. They give the custom look but for a very reasonable price.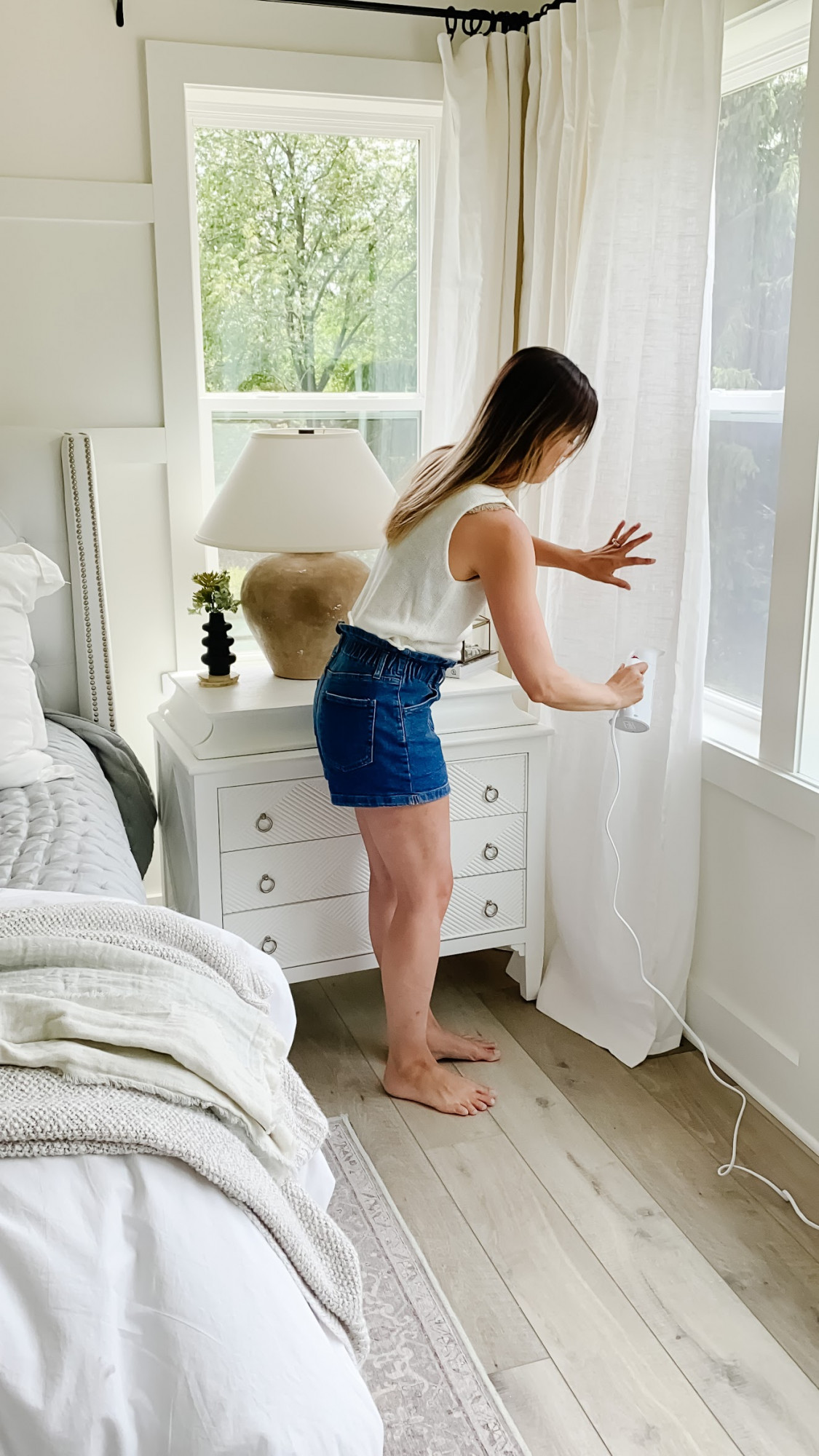 Of course they came in a package so taking them out of the bag, they were left with so many wrinkles. I had to try this new hand held steamer I had heard great things about. A few years ago, Alex decided he needed a steamer for his work shirts and the thing he ordered on amazon was massive. I'm talking like 5 feet tall massive. It just isn't functional and we have no where to store it. When I saw this handheld steamer on amazon, I read the reviews and they were great. I love that I can use it on large pieces like these curtains, on our bed and then store it in our closet to use on our clothing! The best part about it, its $20 and works great!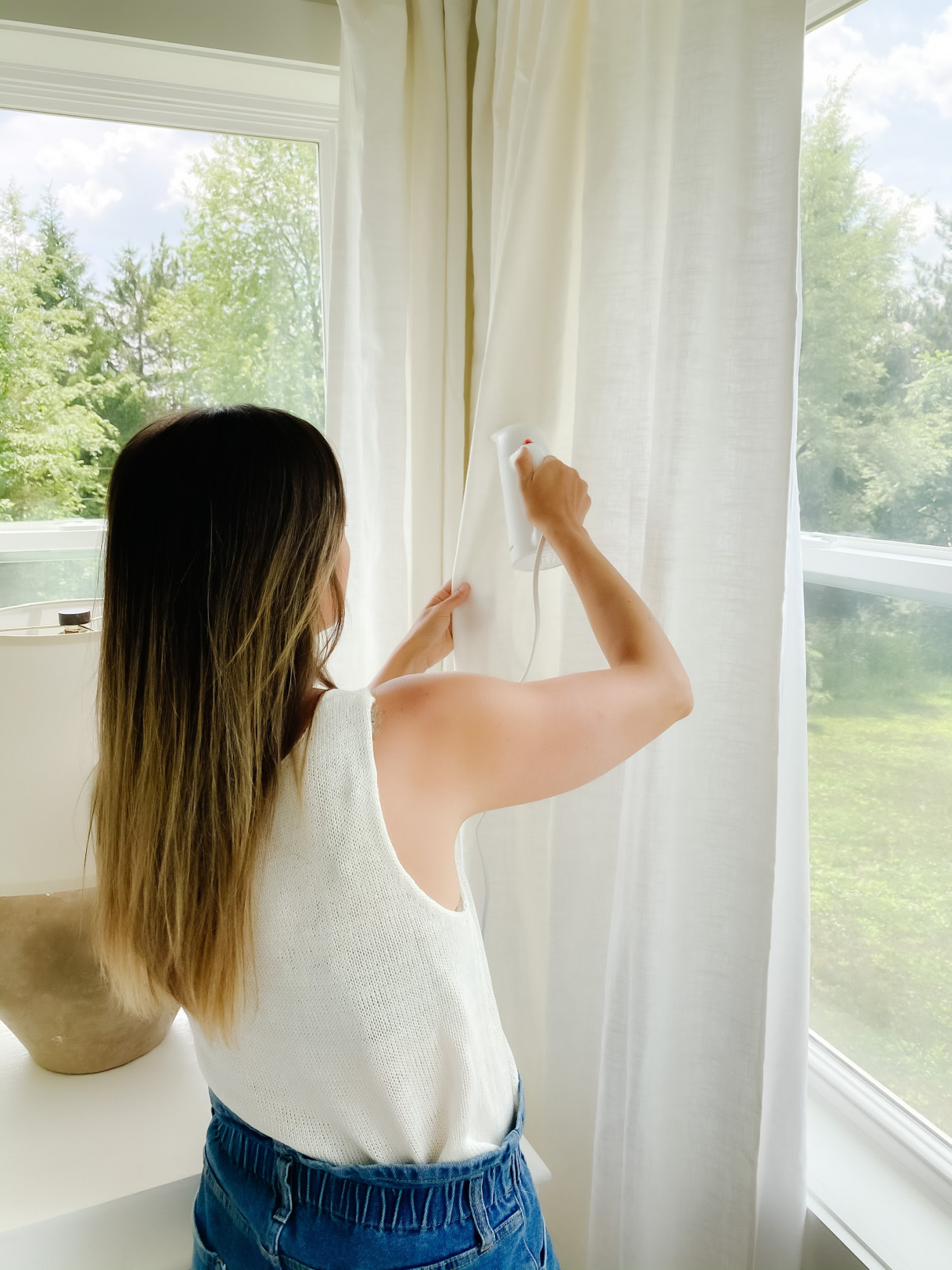 You can purchase the steamer I used here!

This post contains affiliate links, which means if you choose to purchase something through a link in my post I may earn a small commission. This continues to support Kaylahaven <3
xo, kayla
Shop The Post