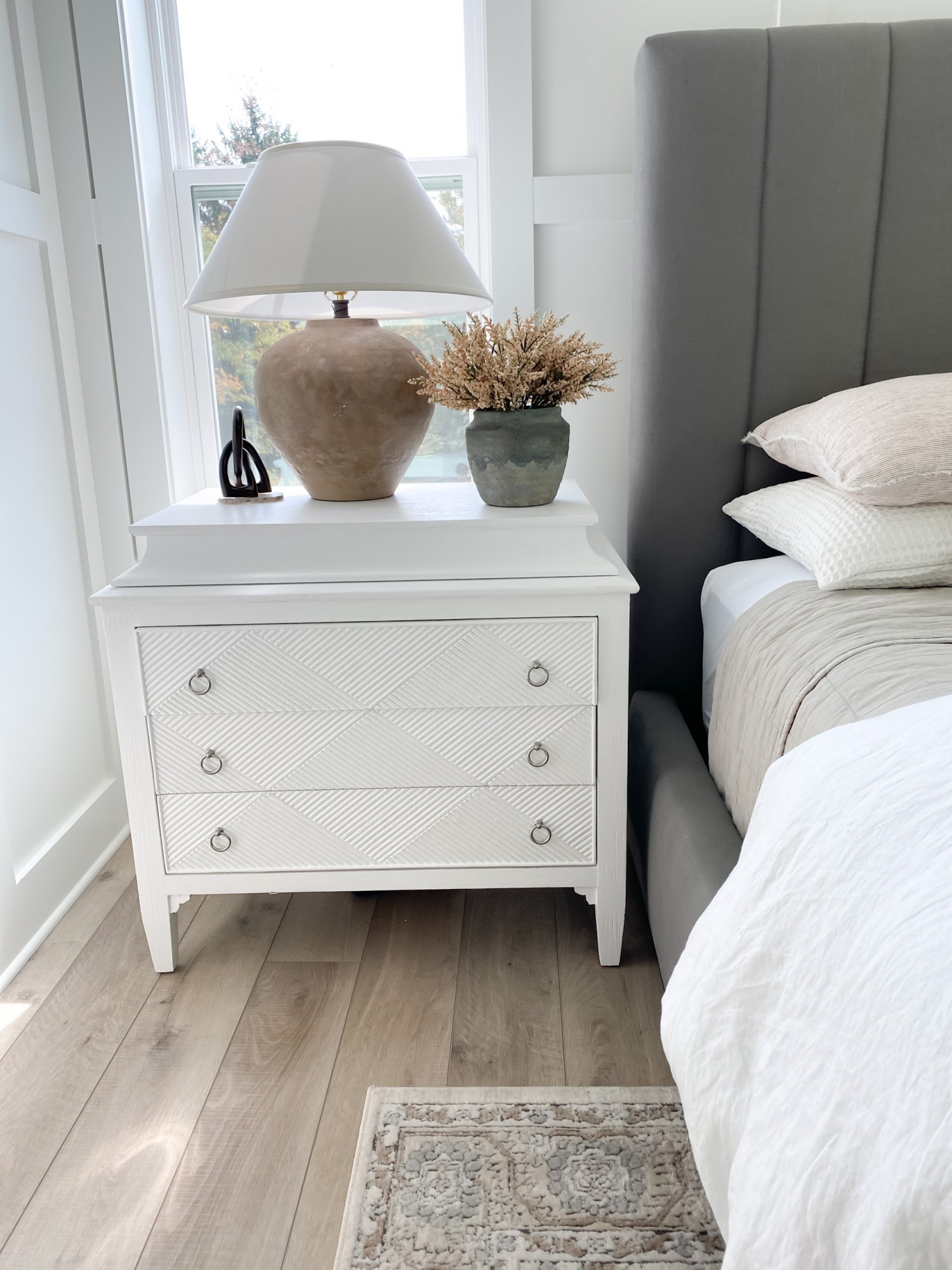 We revamped our master bedroom last year after I realized we needed a change and it was time to invest in some quality bedding pieces for the adults. You can read my plans for the space here and then the reveal on this blog post.
Today I wanted to talk about bedding specifically. One could definitely call me a bedding snob. I love all the things, all the layers. Between blankets and pajamas I am always trying to stock up on the most cozy things. I attribute that to living in Wisconsin and also cold urticaria.
When creating a comfortable bed it's important to first and foremost invest in quality sheets. These will be what you sleep in every single night. If you are like me you don't want to get too hot, but certainly want to stay comfortable. I have two favorites for sheets. One is more of a luxury sheet and bamboo based- by Cozy Earth. You can purchase them here. My other all time favorite sheets are the Threshold 400 thread count by target. I have found that these sheets have wonderful quality and only improve in softness over time.
If you are looking to create a layered look such as below you will want to invest in a down comforter and duvet cover. Right now McGee and Co is having a 25% off sale of all bed and bath including these bedding items. I love having a down comforter for the winters, but if you live in a more southern state where it doesn't get so cold, purchasing a less expensive down comforter will still get the job done.
Quilts are my absolute favorite thing to invest in and what we use the most. Most nights we typically just sleep with our sheets and a quilt. Quilts like this one also look so good folded up at the end of the bed with a blanket over the top.

|Lamp| Bed | nightstand| gray throw | blue pot| floral pillows |
You can shop the rest of my bedding and my furniture here. Otherwise I am hopeful you are able to find some inspiration for your own spaces. With the turn of a new year it is such a great time to invest in quality bedding and since McGee & Co is having a great sale right now I highly recommend it! As always thanks for using my links!
xo, kayla
Shop The Post