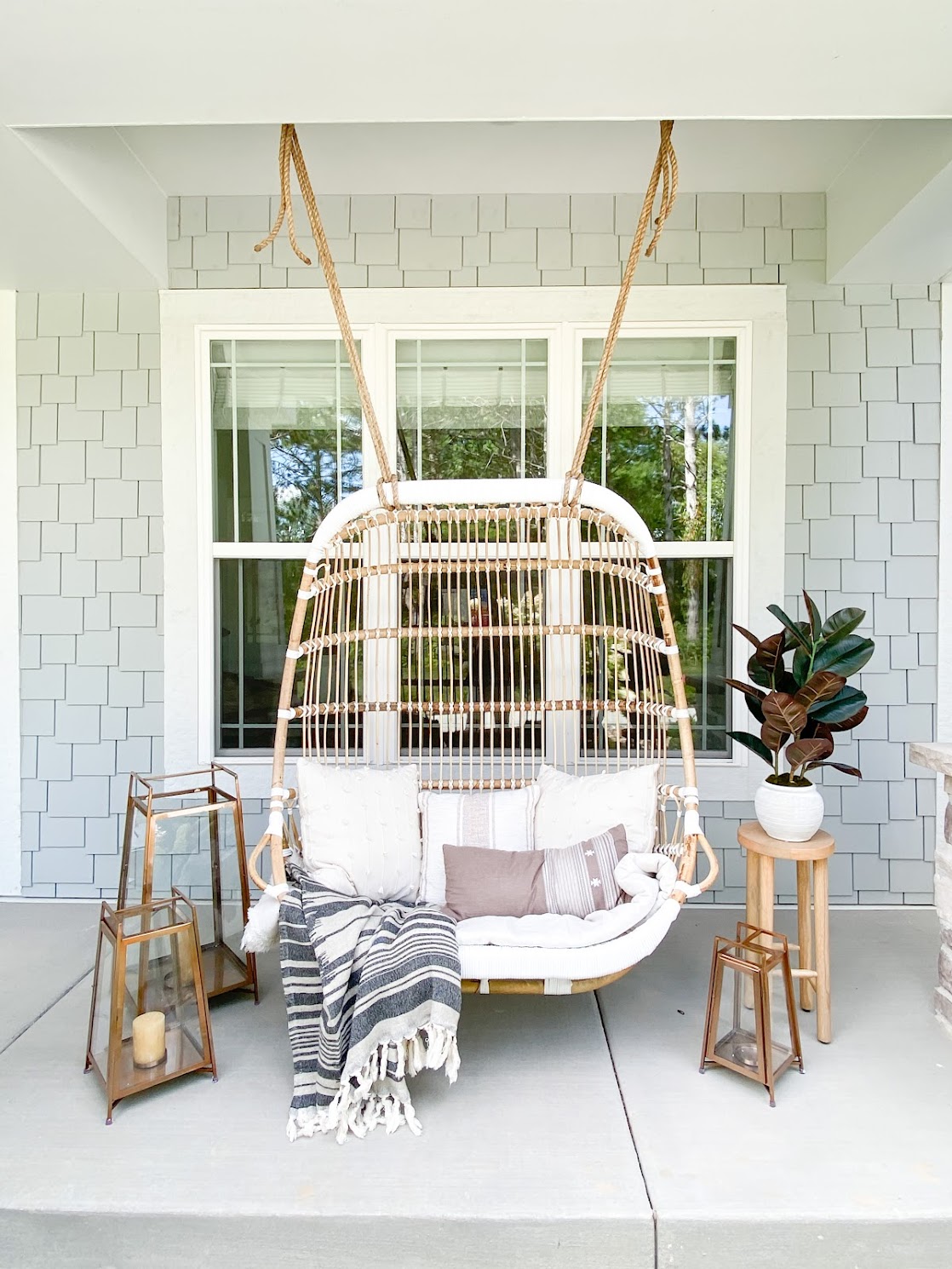 Porch Refresh : Fall edition with Serena & Lily
I can not believe it is the last week of summer already. Im hanging on to all the summer weather for as long as I can but eager to transition our home decor to all the fall cozy vibes. Last fall we finally got our front yard landscaping done! I feel so fortunate to have a front porch that we actually spend a great deal of time on. We decided to transform one side of our porch into a fun little space to read books and just enjoy the scenery with this Serena & Lily Swing. When I saw this chair in their catalog I knew it belonged on our porch.
Porch Transformation Must Haves
Since we spend alot of time on our porch, I knew a swing would be the perfect seating addition for not only the kids but the adults too. This porch swing is double wide and able to fit all of my children comfortable in it.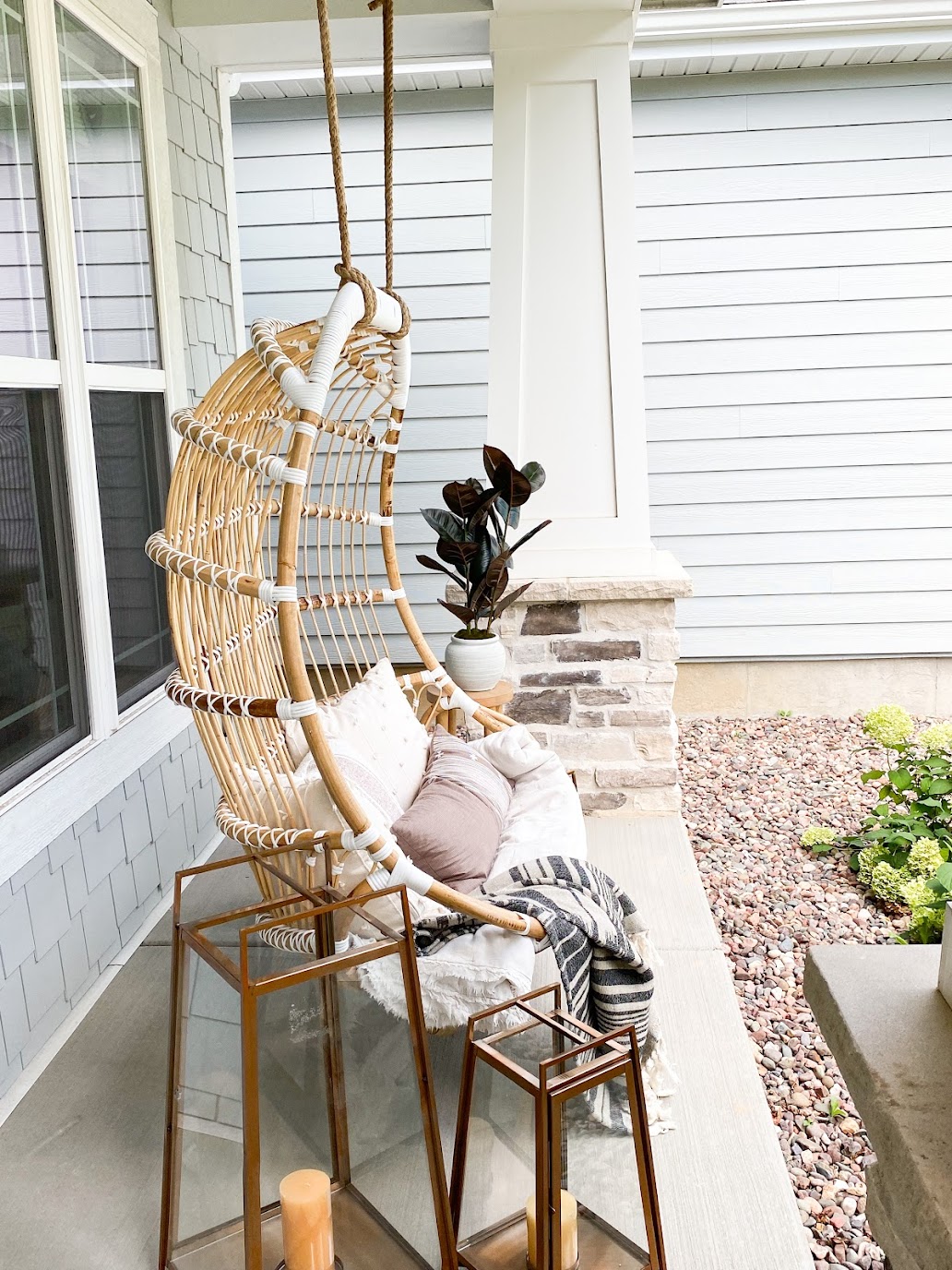 I wanted a space that felt inviting and cozy and could transition from summer to fall.  We added lanterns and can't wait to surround it with fall mums too! If you are looking for additional outdoor inspiration, check out this blog post I wrote on updating outdoor spaces for kids!
Achieving Kaylahaven Style with Serena & Lily
The design style I wanted to achieve using Serena and Lily's porch swing was similar to our interiors. I think a-lot of time Serena and Lily can be viewed as only coastal decor. Because my style leans more transitional I try to the find pieces that are more in line with my aesthetic preference, and style them accordingly.  This swinging chair worked perfectly on our porch.  I love the way it contrasts against our siding color. The mix of the rattan and white  is so beautiful, and I love the look of the natural ropes.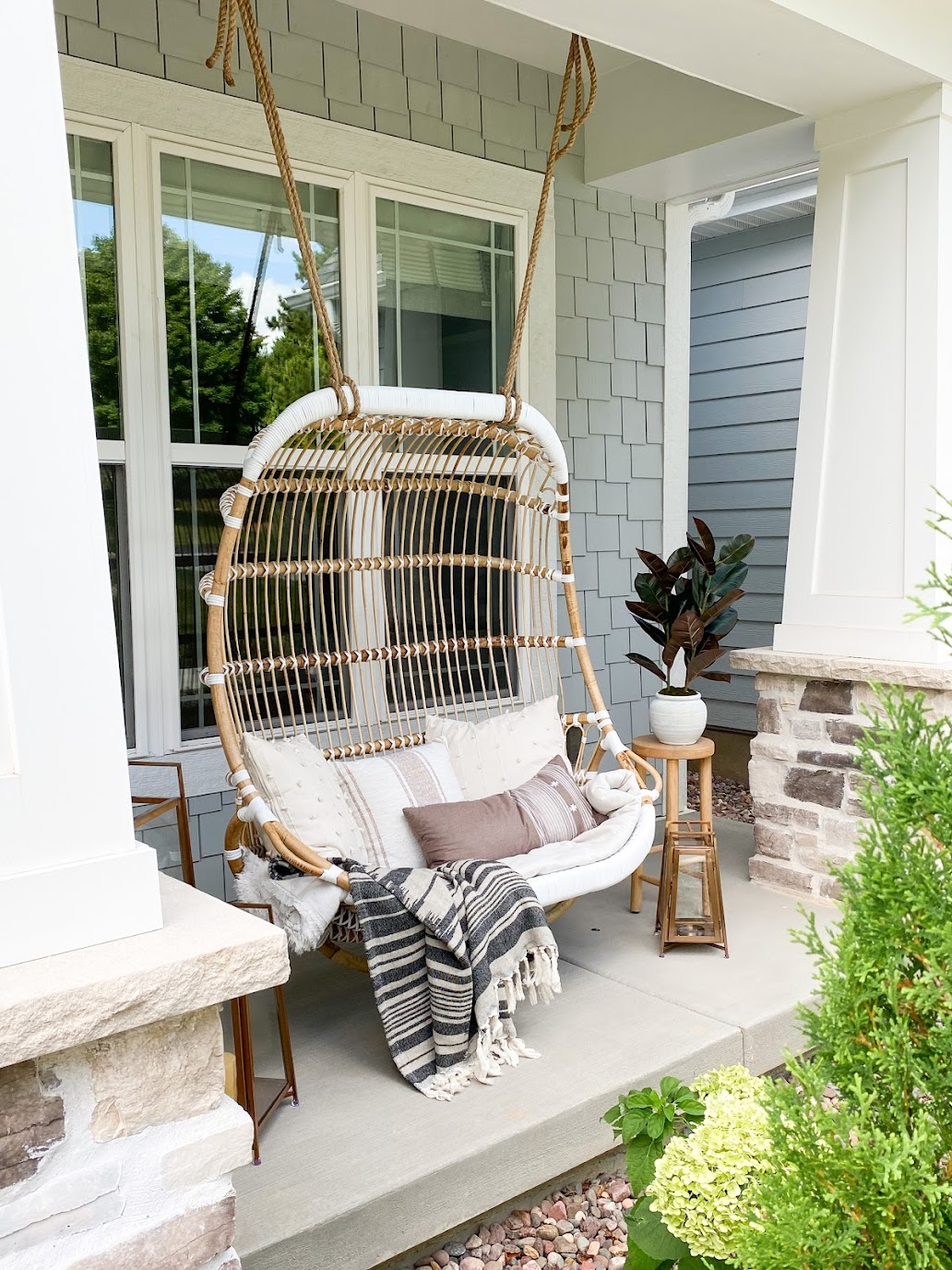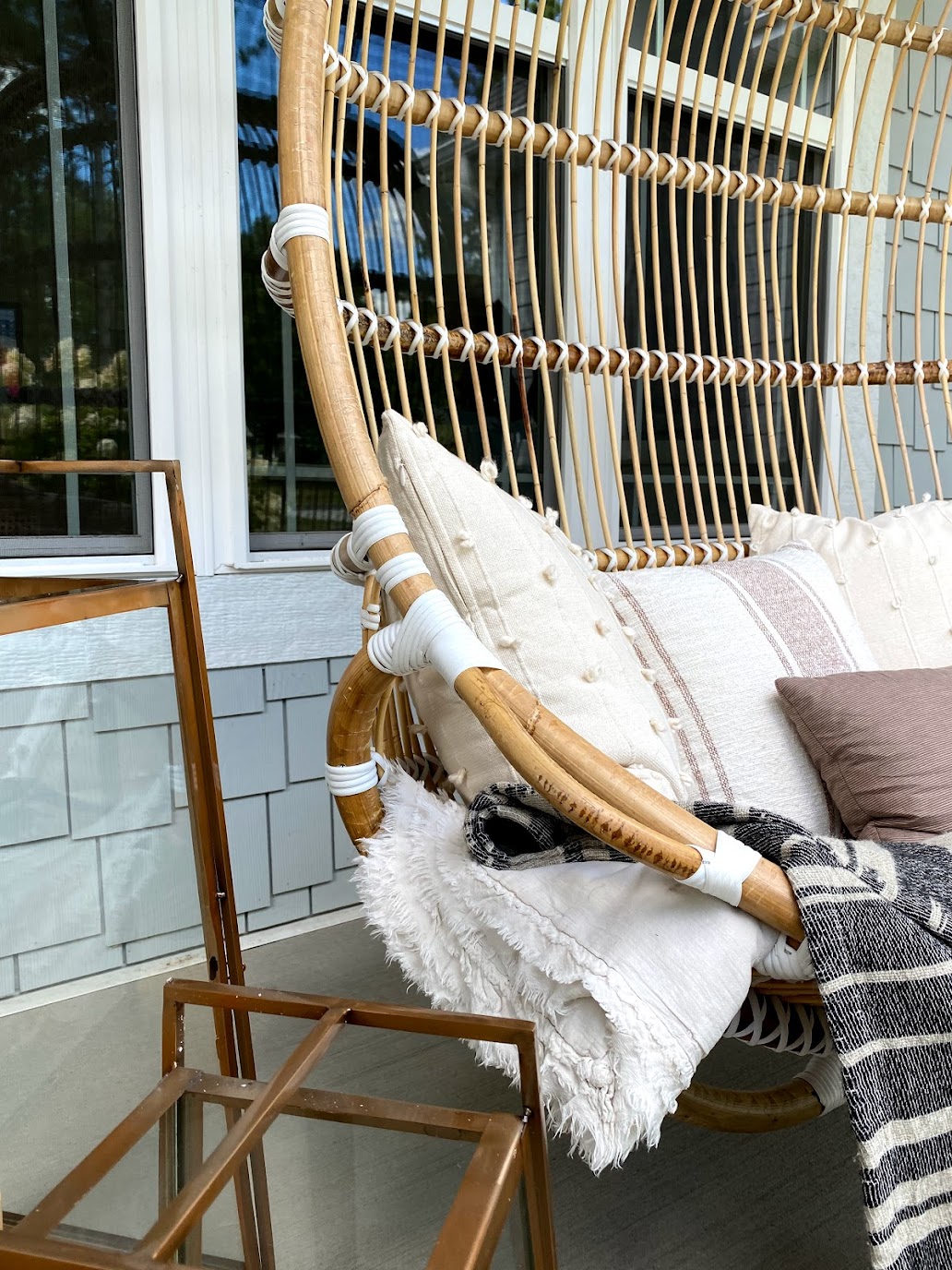 Install of the Porch Swing
The install of the swing went pretty smoothly, though I didn't plan a huge role in that! I am thankful for my husband and father in law for finding the studs in our ceiling and getting the chair securely hung.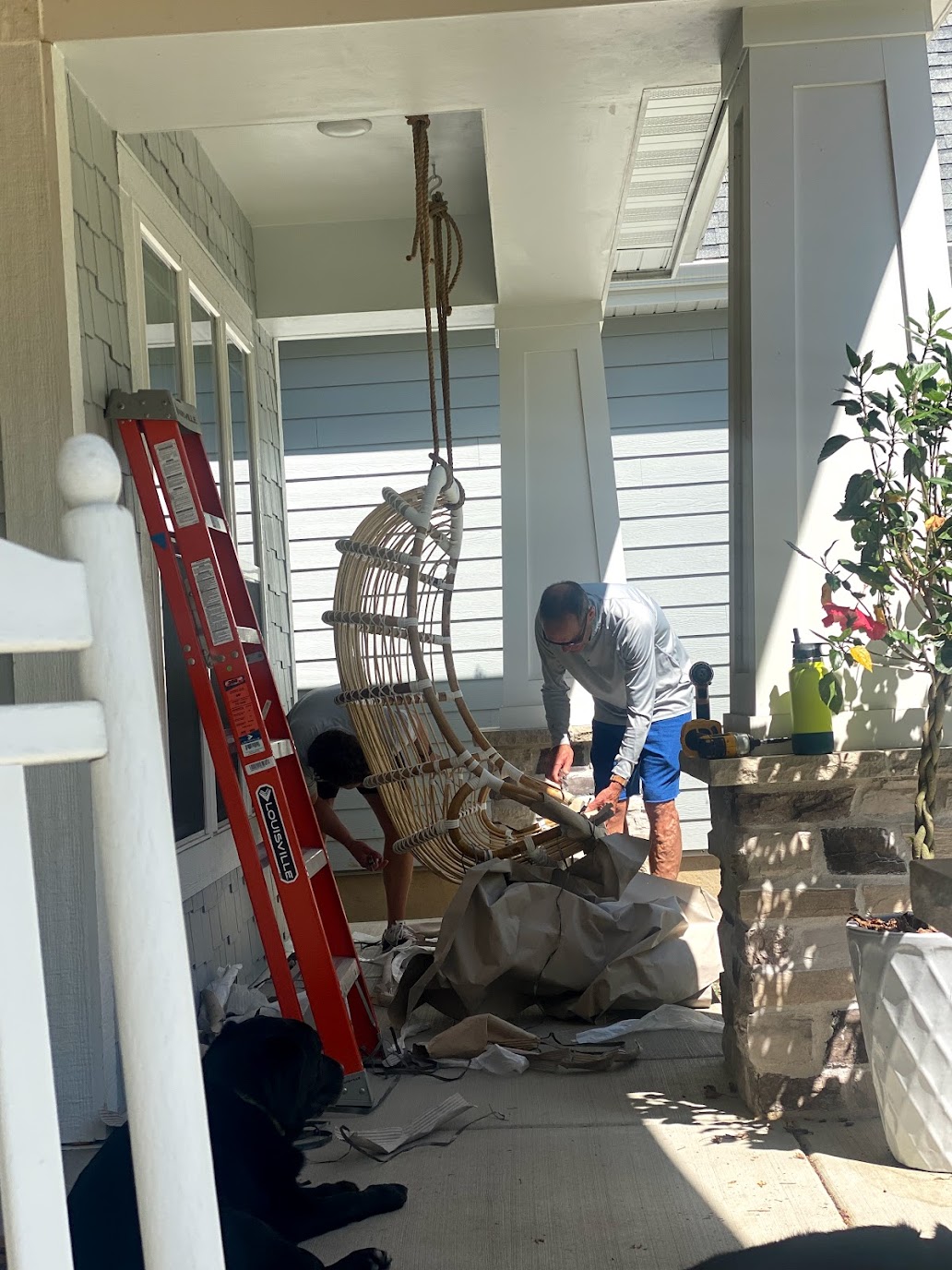 Serena & Lily Porch Swing Details 
Our new Porch Swing is hand crated with bent rattan and can hold up to 800 pounds. I love that its double width as it fits just perfectly in our space. We added some throw pillows and blankets to make it soft and comfortable. I think this chair would look great indoors as well. If you have a play room or a corner space in your home that you want to elevate the design this would be perfect. I also contemplated putting it up in our screened in porch as well!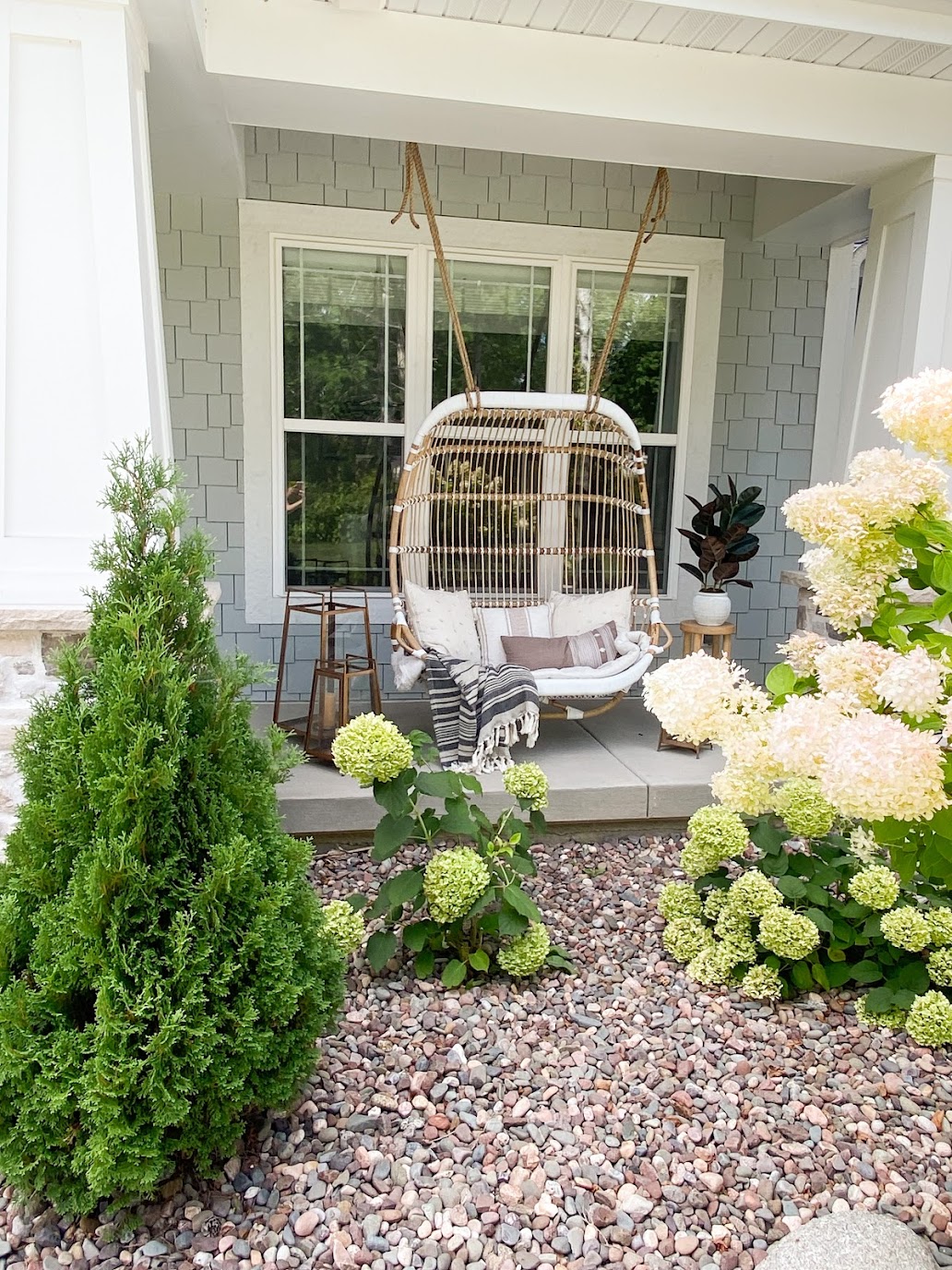 This post is sponsored by Serena & Lily and the porch swing was gifted to me. I have added affiliate links into this blog post. If you choose to purchase something through a link in my post, it is of no extra charge to you but supports Kaylahaven so I can keep styling and designing spaces of inspiration for you! Thanks for always being here and supporting me!
Shop The Post