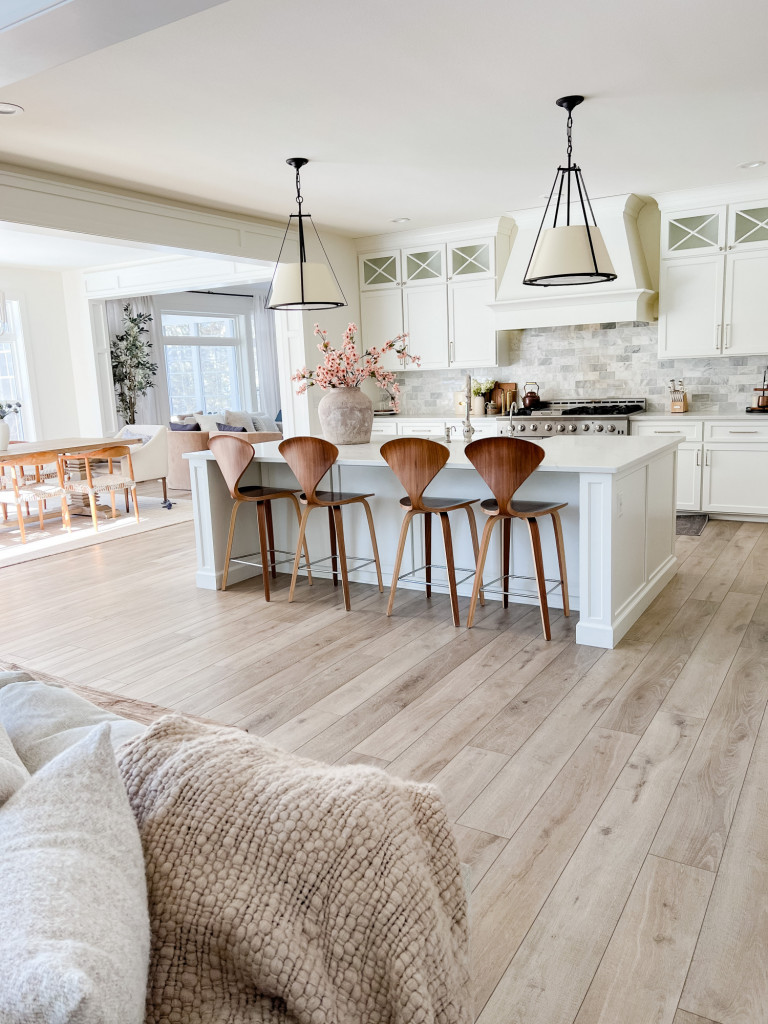 I am so looking forward to spring cleaning this year! I don't know if it's the fact that we had covid in January, or just the itch to get everything cleaned out and organized but spring cleaning is on the docket over the next few weeks. Last year I went through my spring cleaning tour on instagram where I purged and organized one space per day. Most of you really enjoyed following along and completing the same purging throughout the month. I plan to do this in the upcoming weeks, so follow along on Instagram so we can do it together!!
Over the past few years of moving houses I have really honed in on what spring cleaning method works for me and I wanted to share some of my favorite tips. I think the biggest take away is that you shouldn't tackle the entire house in one or two days! It is honestly better to take a space or a part of a space and really gut it, declutter and purge before cleaning it out! I love having a fresh clean space to put everything back in all organized.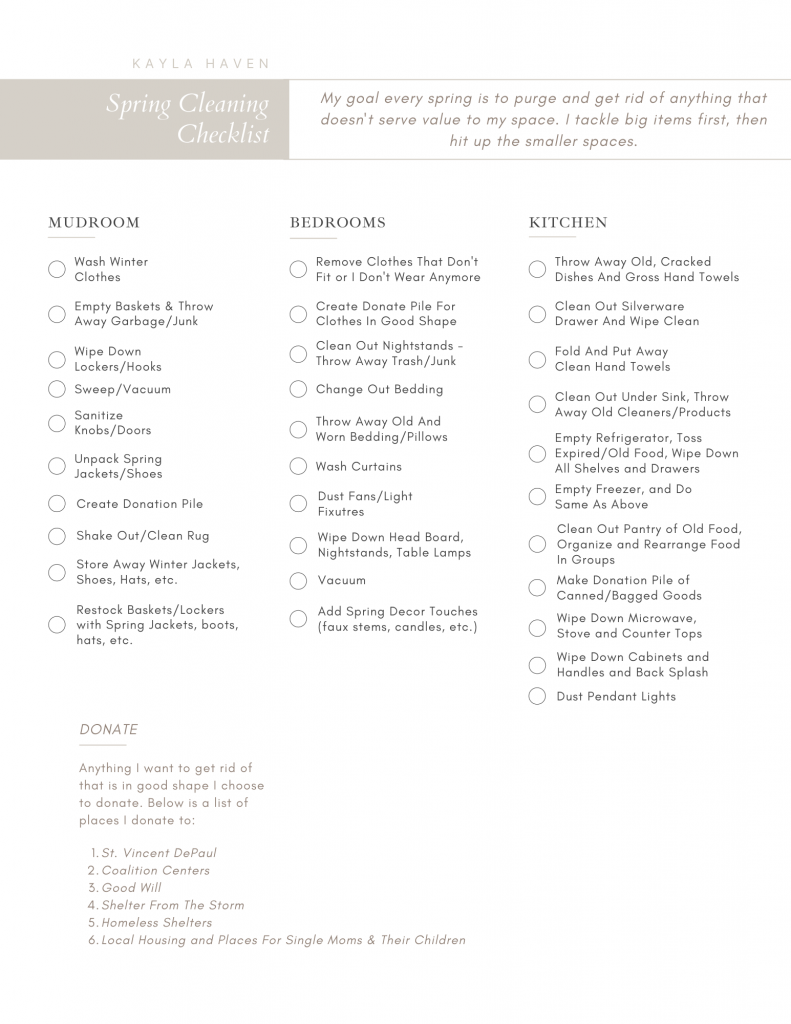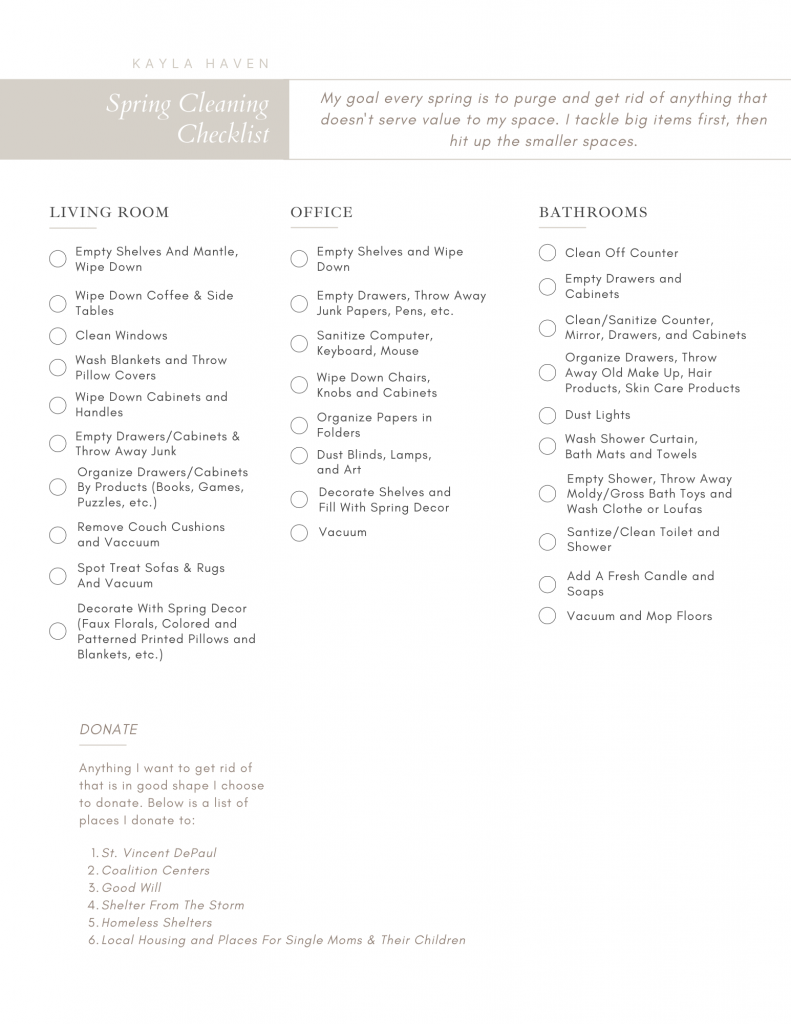 tips on how I effectively spring clean my home—
Tackle one space or one room a day (2 if they are smaller spaces)! Don't over commit—spend extra time really purging/cleaning out one space at a time
Take everything out of the space you are cleaning
Sort between garbage, donations, and what is staying
Clean out the space that is now empty from all the clutter
Place items that are staying back into your space or room in an organized manner
products that help me stay organized—
Stasher food bags: These have been such a game changer for us in storing food in the fridge, pantry, and also for sending lunches! I love the silicon bags and love that they are so much better for the environment! They come in lots of sizes and work so well!
Storage baskets: I love having numerous storage baskets around to keep things in such as toys or the kids clothing (underwear, swimsuits, and socks). It's easy for them to use especially if they don't have a dresser. These woven storage baskets from Target are a top seller for Kaylahaven!
Storage bins (plastic):  Almost as important as having toys and games themselves is having a place to put them! I love these bins as you can use them for anything; They fit tons of stuff, and can be labeled for a specific purpose. I also love that they fit nicely in closets and can be stacked!
Closet systems- when we moved in, we opted for very basic closets and over time I have decided to overhaul our closets for better organization. We didn't go for custom closets because of budget and not wanting to spend money on a system that wouldn't be seen. However, functionality and usability are important to me. Therefore, after moving in I did some research and found remade storage system options. We got this one from Wayfair, but I also found another this morning that I think would be a great fit for most standard closets. Here is another larger option if you are looking for a full closet set.
Label Maker- I haven't invested in on yet but I think this is the year! My pantry will most likely be my first plan of action, and I'm hopeful that utilizing labels with be helpful. I plan to source these to find the best one and will let you know when I try it!
If you're interested in following some of my tips, be sure to DOWNLOAD & PRINT my spring cleaning checklist (HERE) to help you navigate through each room in your house this upcoming season! And don't forget to shop all the essentials that help me keep a clean and organized house.. 90% of the time!
Shop My Organization Picks

xo, kayla
---
This post does contain affiliate links, which means if you choose to purchase something while clicking a link in my post, I may receive a small commission.
Shop The Post