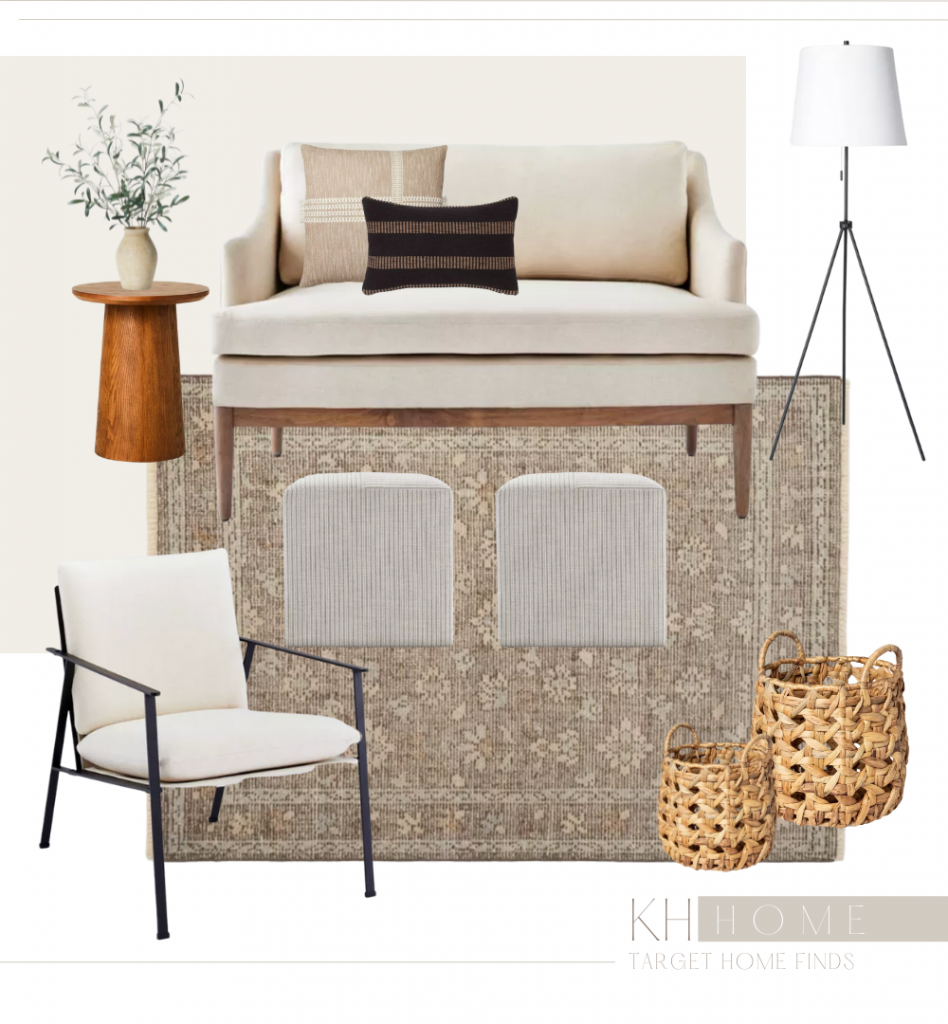 Target for the win, again and again and again! Anyone else struggle walking into Target for one specific item and leaving with a cart full? I think we can all relate! Target home finds can be hit or miss in my opinion, just dependent on the season or if everything is picked over in the store. However, most of the time if you do a little looking online you can find some really great pieces. I wanted to put together some vision boards using only Target items in this blog post. I am sure you will recognize a lot of the items in my own home, which means I truly do recommend them!
Shop My Favorites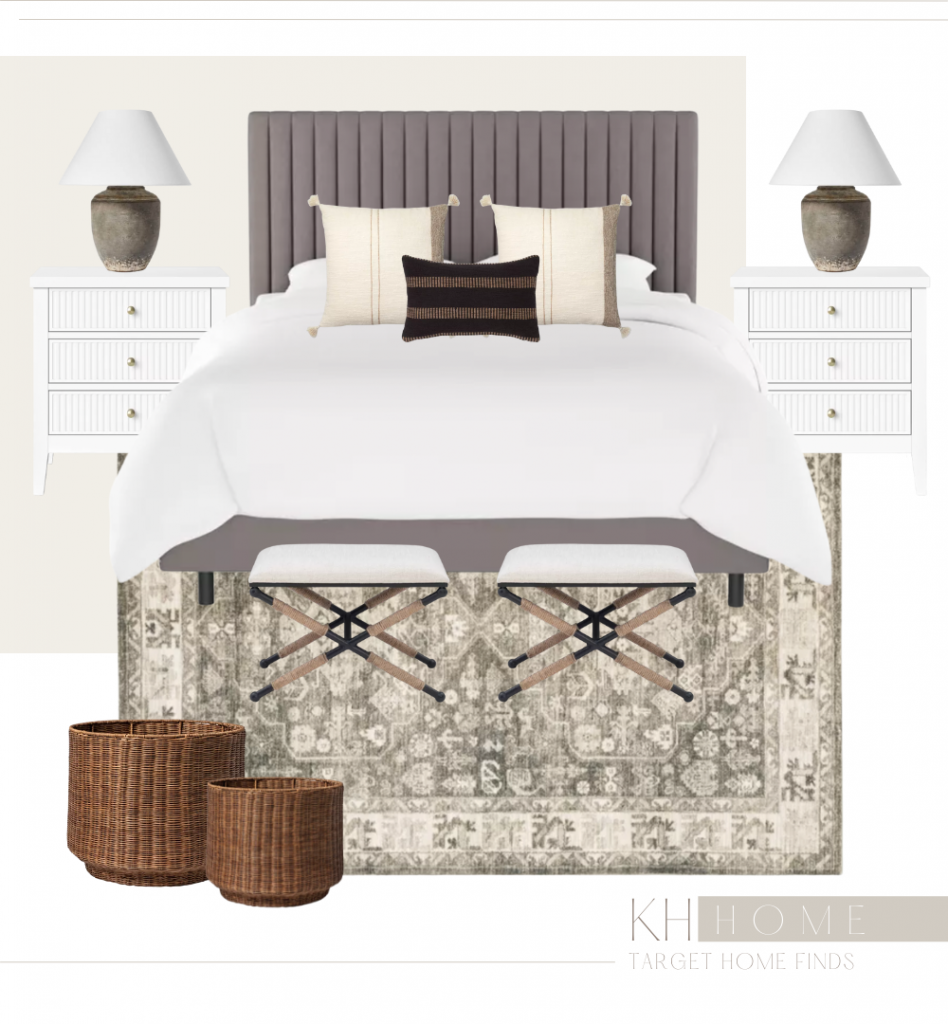 If you are looking for a simple bedroom refresh, the above look would be great for a guest room. I own the baskets and got them for the girls bedroom refresh. I have also been really drawn to these nightstands for a while and think they are a great option for an affordable nightstand. These lamps are from the recent Studio McGee x Target Threshold collaboration and are an instagram popular item. It makes sense because of the size and the found look of them! I have owned the X stools, and they are great quality! They have the perfect mix of iron, linen and jute and look so good at the end of the bed or in a living room as extra seating!
Shop My Picks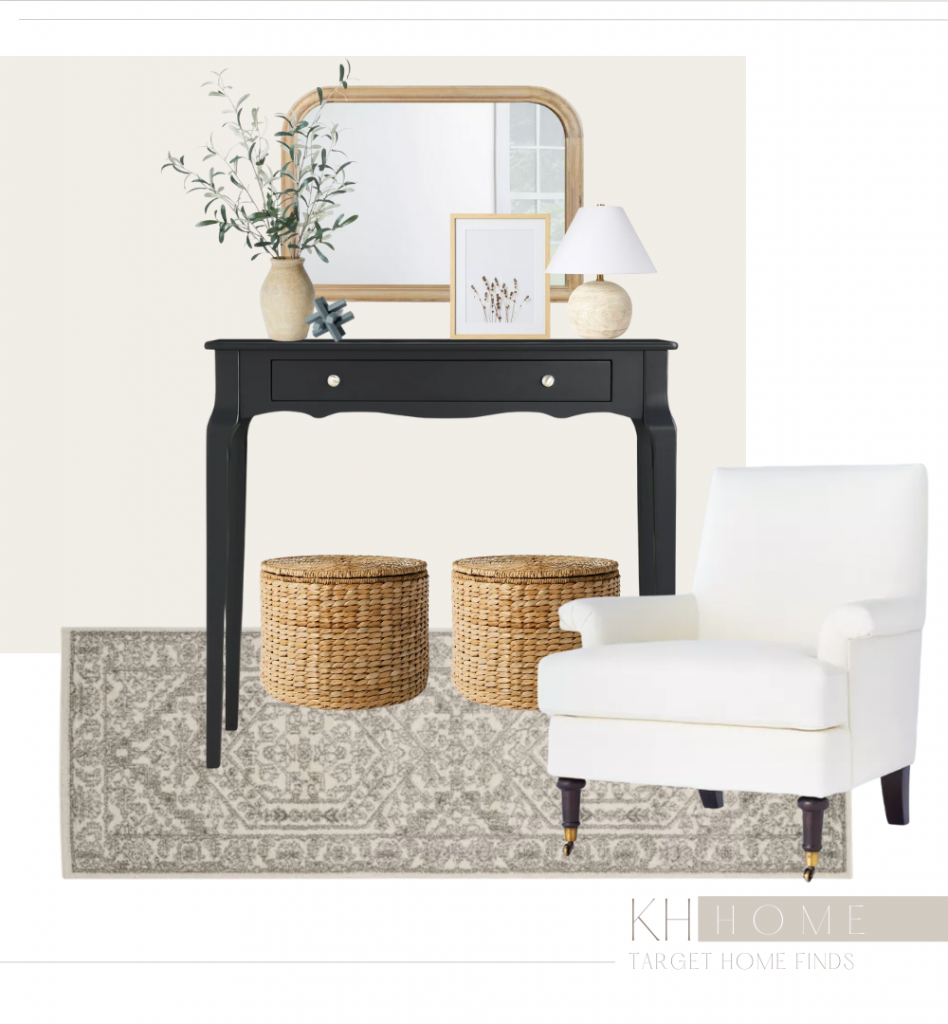 Loving this simple foyer update with the black console and the wicker baskets underneath. Adding in mixed materials can help with modernizing traditional and giving you that transitional look. Black is always a great addition to create a modern vibe, while adding in curved lines such as the baskets, round lamp or arms of the chair will soften it up. As always, I recommend adding in some sort of greenery on a console to add that welcoming and lively touch.
Shop My Finds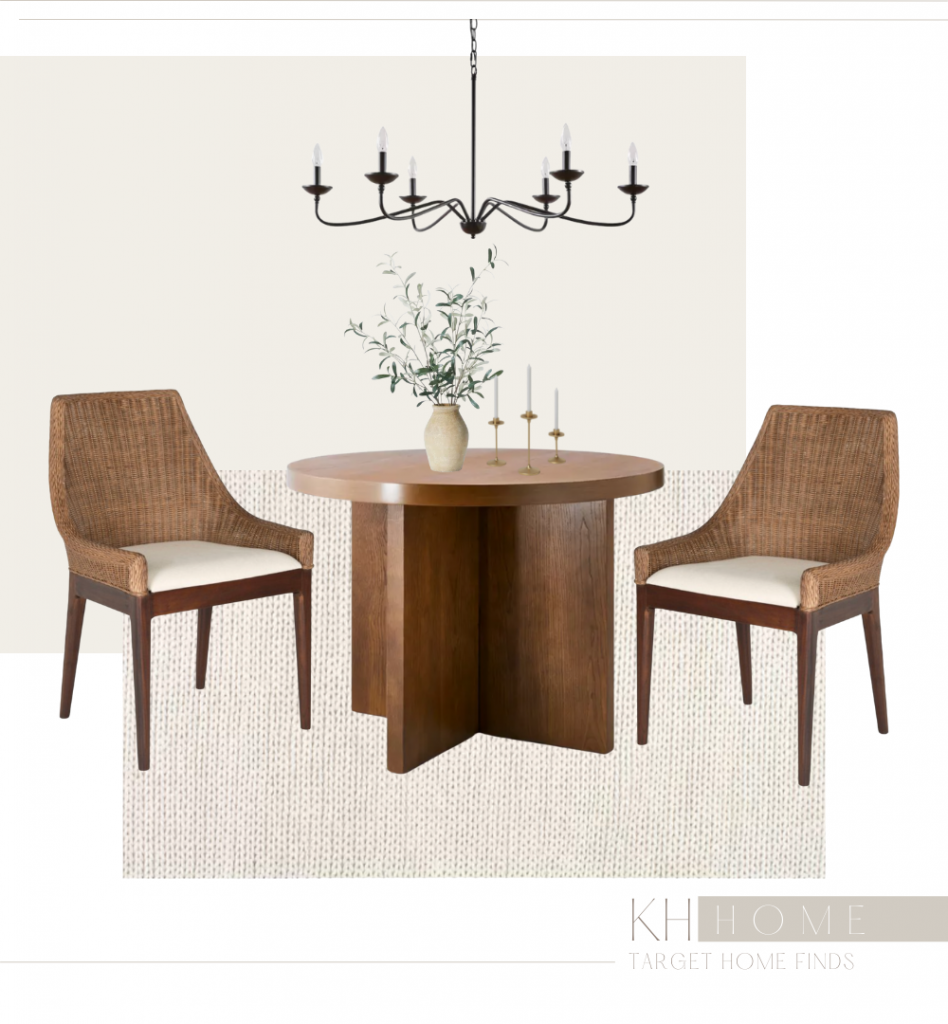 This dining room is screaming my name! I love the dark wood. As of lately, I have been so drawn to the deeper wood, and I'm not sure why. I think it's because of our new coffee table in our hearth room that I really realized it played nicely in our all white house! It's just so deep and has a rich warm color! These chairs I hadn't seen before but I am so in love with them! I also can't believe the price of this chandelier!
Shop My Selections 

I hope you found something you like or that can inspire you in these Target home finds! As always, thank you so much for using Kaylahaven as a resource and shopping through my links. If you like posts like this, make sure to check out my Amazon Home Finds blog post, as well as my Walmart Home finds too!
xo, kayla
---
This post does contain affiliate links, which means if you choose to purchase something while clicking a link in my post, I may receive a small commission.
Shop The Post