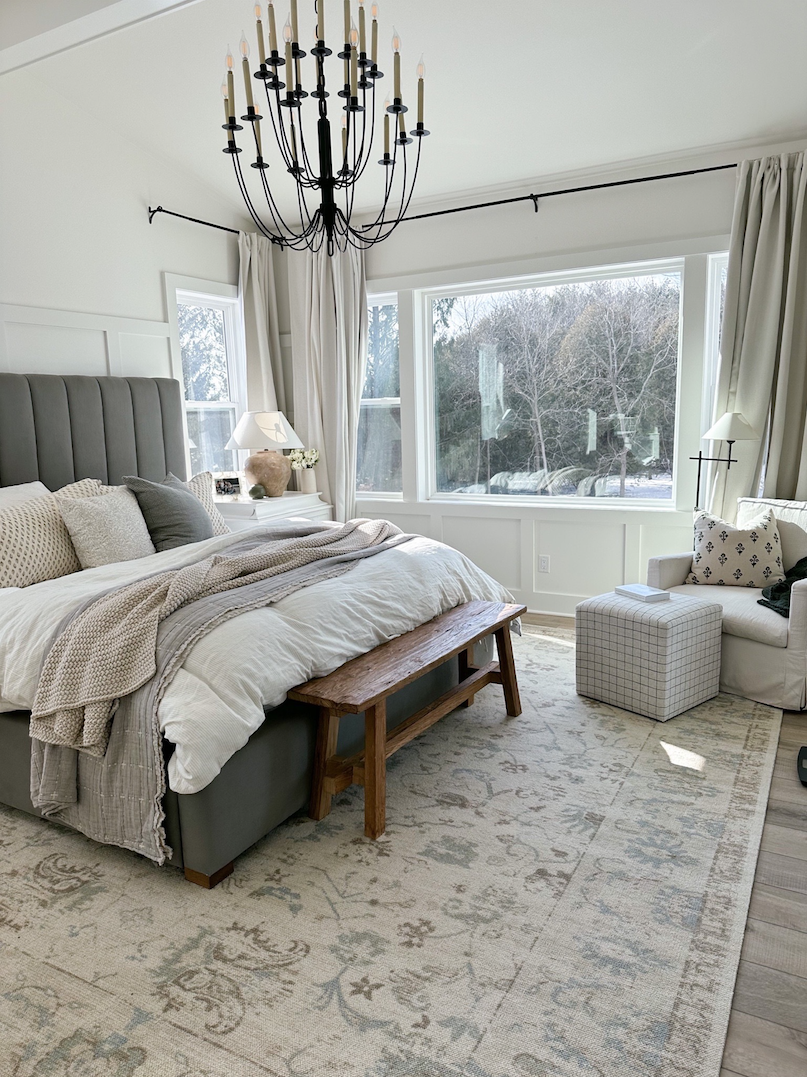 If you have been following along on Instagram you know I shared how I have been dealing with some pretty significant insomnia. So, I decided it was time to put a little self care and love into our bedroom to refresh the space, in hopes of creating a calm, comfortable and inviting space for me to rest. I still to this day love our Hoffman Bed and am so glad we invested in this high quality piece that has lasted us for 3+ years. This bed is certainly an investment piece, but it is one you will have for many years to come. I did notice that McGee & Co is having their President's Day sale so most of their site is going to be up to 25% off through this link! I think the best way to achieve a sustainable and long lasting style is to invest in the pieces you really love and important pieces like your furniture, and use seasonal accessories to freshen up your space.
Personally, I love adding layers on my bed to give that "I want to jump right in there" feel. These sets are amazing—they include a coverlet and two shams! I shared it on Instagram and you guys sold it out, but I found a few places that it is still in stock and also shared it on my Amazon Storefront. If you haven't checked that out yet, make sure to do so because I share a lot of great options for styling there, and who doesn't love the convenience of Amazon.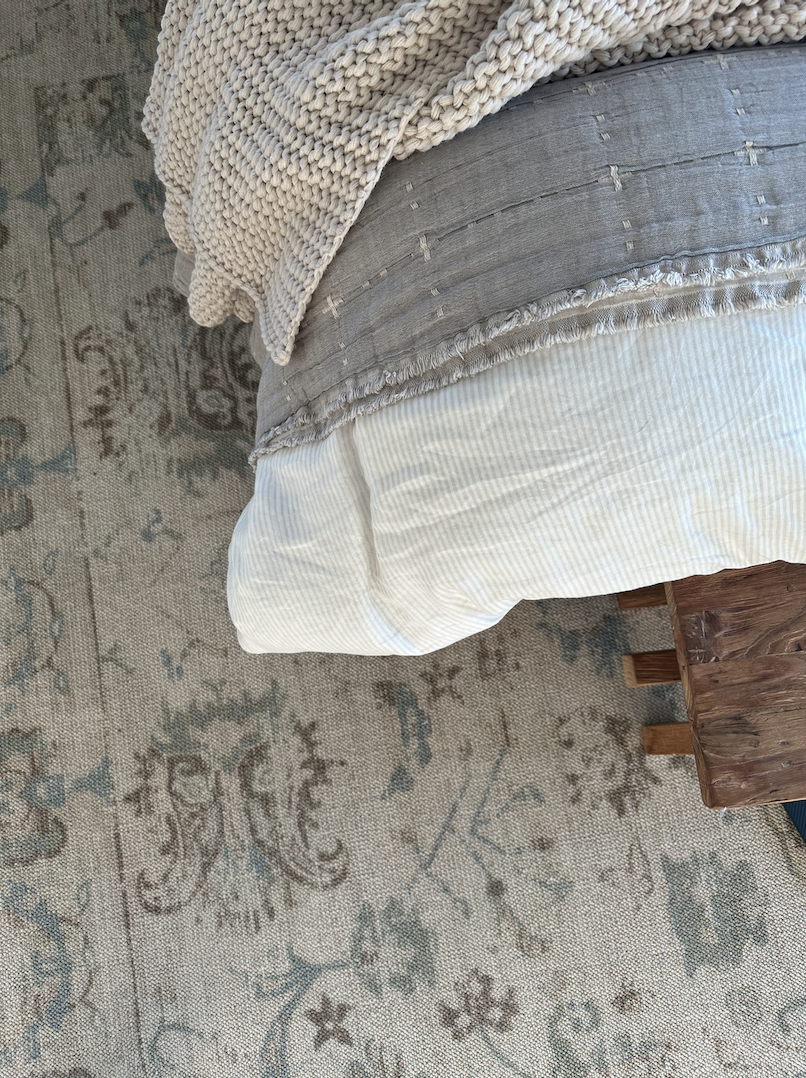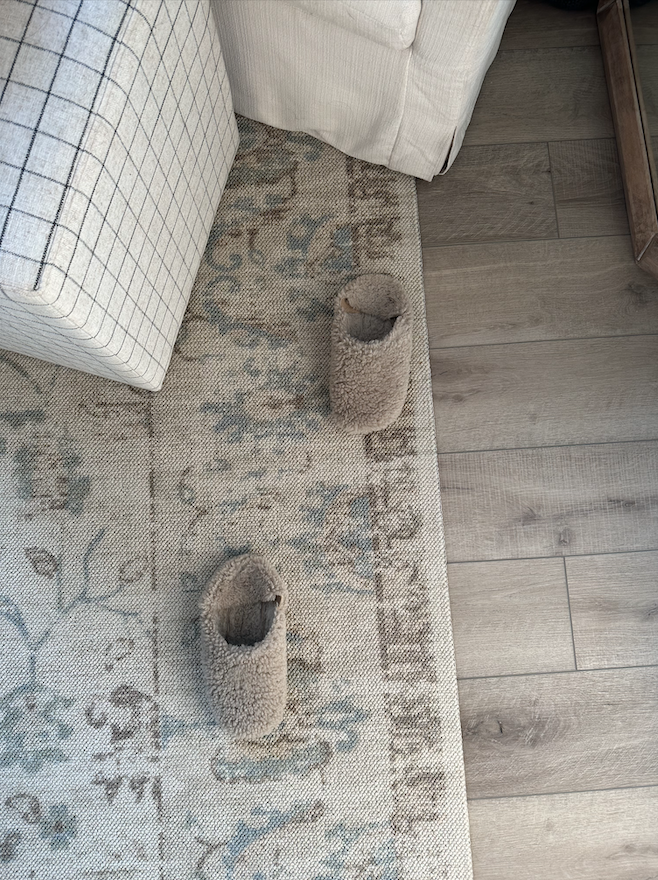 Lastly, I have to talk about this rug. OH MY GOODNESS! You guys went bananas just like I did when I saw the high end detail! It's a knit rug and so far I have not noticed any shedding. The best part about this rug is the price. Every single size is below $1,000. I linked it from a few retailers but you can be rest assured it is the same rug. Personally, I ordered mine from Wayfair and they just restocked all sizes today—they're already selling fast! I love the colors, it's a great spring rug that brings in the taupes, creams and blues, which you know I always love to incorporate into my home. I think it pairs perfectly with our Moss linen bed from McGee and Co. If you are looking for more area rug suggestions or tips on layering, check out this blog post!
I seriously love updating spaces in our home, especially as the seasons change and I hope you find this helpful. My favorite thing to do is to mix high and low end, because that is how I feel you can achieve a sustainable and versatile look both in home and fashion. It allows you your staple go to pieces, and investment furniture items, while allowing you to maintain a great balance.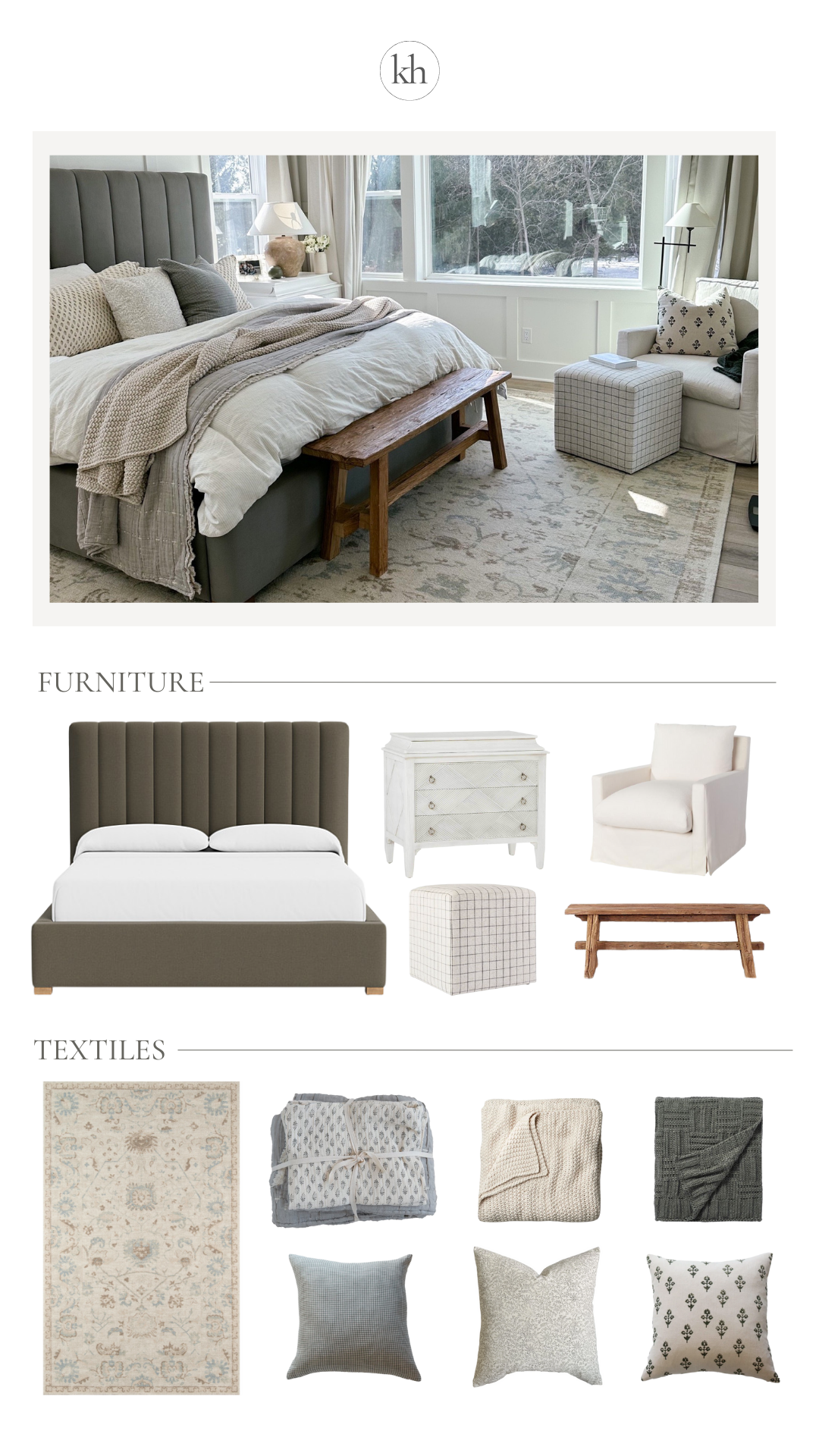 Shop the Updated Bedroom Look

xo, kayla
---
This post does contain affiliate links, which means if you choose to purchase something while clicking a link in my post, I may receive a small commission.
Shop The Post