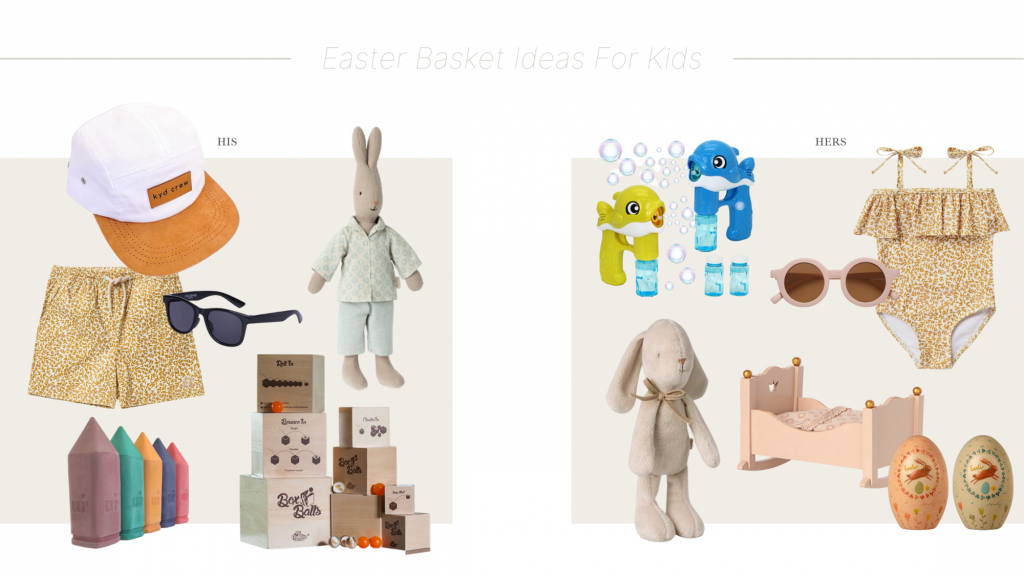 I can't believe that Daylight savings time is this coming weekend! We had some serious spring weather in Wisconsin this past weekend but it didn't last long, as we woke up to 5 inches of snow on the ground this morning! Anyways, the brief interruption of spring weather got me thinking about Easter. I know as a busy working Mom, I am often scrambling for easter basket gift ideas and then it's always last minute I am trying to find something for the kids to wear too. This year I wanted to get ahead of the game  and curate some ideas for kid easter baskets as well as cute outfits.
This year I am gifting our kiddos some of the Maileg bunnies to add to their mouse house. They can use them as another family that comes over to visit their mice family. Their Maileg House has been such a hit since they got it over Christmas, so we are continuing with the theme. Additionally, I usually put a swim suit in their easter baskets and Rylee and Cru just released their latest prints and I am loving them! Rylee and Cru has some of the best quality kid clothing and it is totally my style! I also added in a few of the above items such as fun games and toys!
Easter Basket Finds

---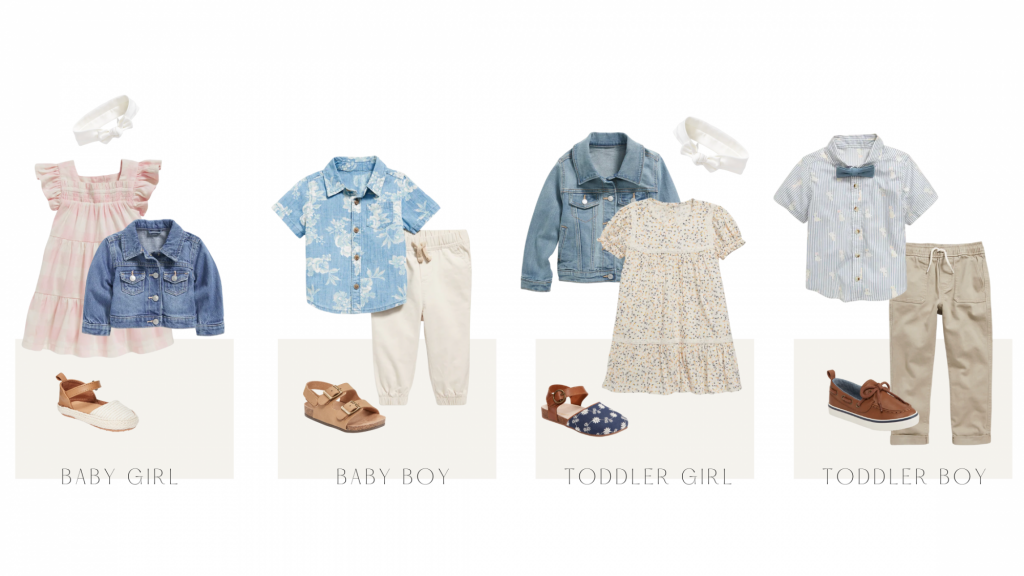 These outfits are the cutest, am I right? Of course my love for florals and subtle prints carries over into what I love to dress my kiddos in for the spring and summer. These outfits are affordable and can be worn for Easter and then well into the spring and summer season. Instead of buying a fancy easter dress I opt for more of the dressy casual looks that can work into a spring capsule wardrobe for the kids.
Shop My Easter Outfit Picks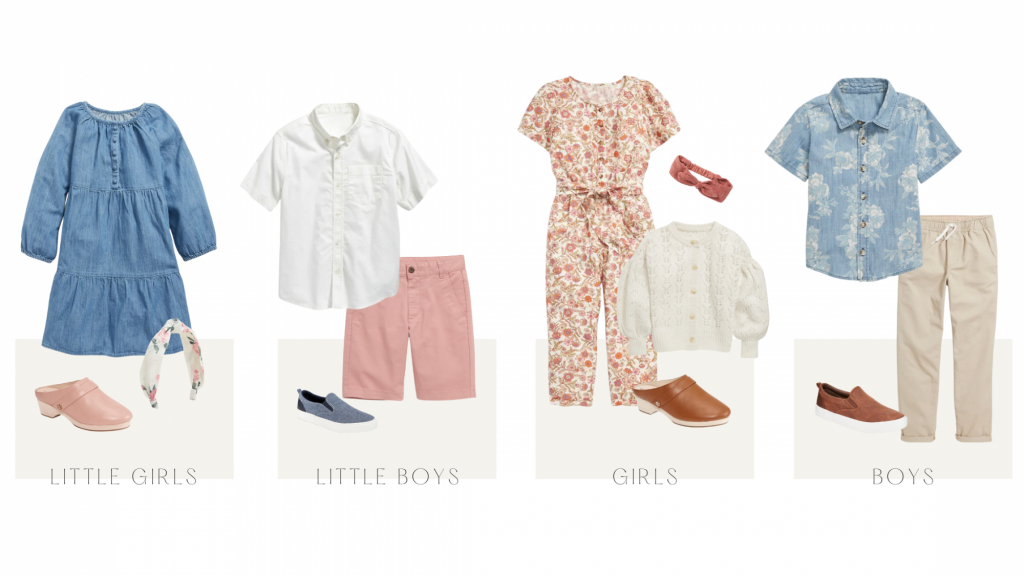 Here are a few looks for the older kiddos. I always feel shocked when I am going to buy my kids their clothes that I can't shop in the toddler section anymore. Breckum fits in a few size 5 things but mostly into the big kid section now! Again, I used the staple pieces that could be worn for Easter but then into the rest of the year. All of these outfits look so great together as well so you can mix and match sizes!
Shop My Easter Outfit Picks

xo, kayla
---
This post does contain affiliate links, which means if you choose to purchase something while clicking a link in my post, I may receive a small commission.
Shop The Post