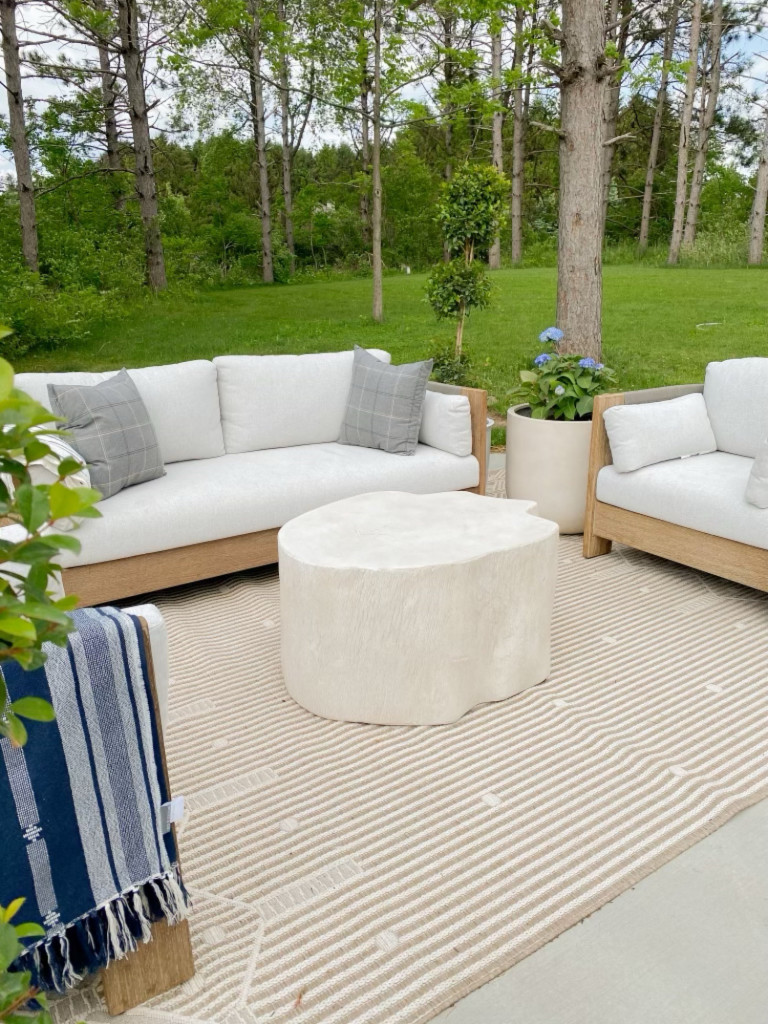 As we slowly get ready for spring, we continue with the outdoor patio series this week sourcing outdoor rugs. Just like I mentioned yesterday in the outdoor furniture post, so many of these great rugs sell out early in the season. I wanted to make sure to round up a bunch of great options for you from various retailers including Serena and Lily, McGee & Co., Home Depot, Target, Walmart, and West Elm. I got my rug last year from Scout and Nimble and love the pattern for the summertime!

Blues, taupes and natural colors seem to be what I am always drawn to in the summer months. There is something so calming about this color pallet. I think it's because it feels coastal and like I am on the beach, even in the midwest. The Serena & Lily rug above is absolutely stunning and gives such a great foundation that would work well with any outdoor furniture because of the neutral pattern.
My Serena & Lily Picks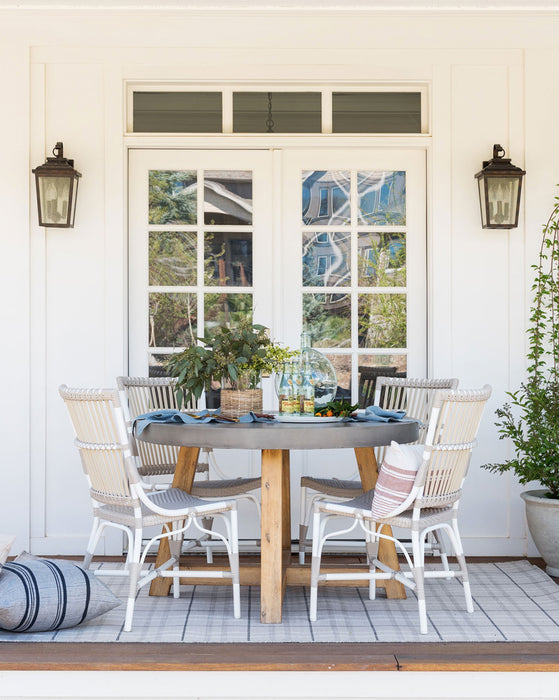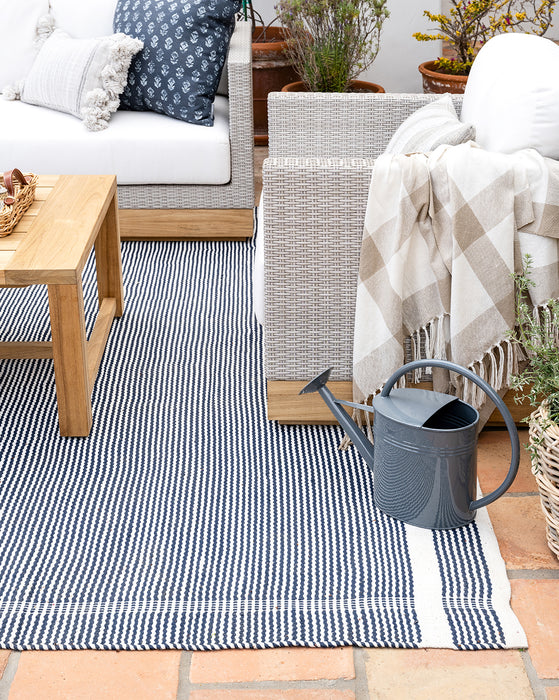 Plaids and stripes are always a go-to for me as well. I love the subtle pattern when adding into your outdoor furniture design. Pairing a plaid or striped rug, such as the McGee & Co. ones shown above, is a classic, timeless way to add pattern into your outdoor space. I also think these subtle patterns hide a lot of dirt, but give your space an elevated, higher end look.
My McGee & Co. Finds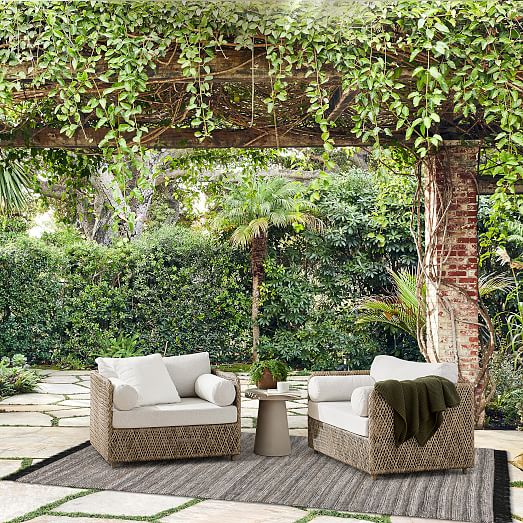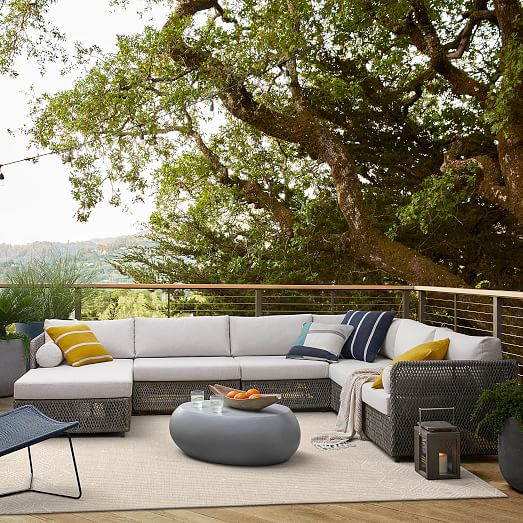 Seeing as though we got our patio furniture for our deck from West Elm, I knew they would have some pretty outdoor rug options as well. My girlfriend has gotten her patio furniture from West Elm as well, and both of us have had good experience with the quality! Linking a bunch of great options below!
My West Elm Favorites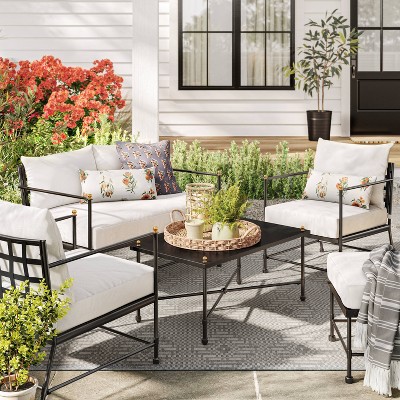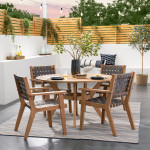 Over the past few years I have been so impressed with Target outdoor furniture (you can shop my furniture picks here)! Additionally, I have had excellent luck with their patio rugs. They have such great styles that have beautiful patterns and colors. The nice thing about getting a rug at target is you aren't paying an arm and a leg for a really great quality rug. I own a couple target rugs and the quality has held up well over the years.
My Target Picks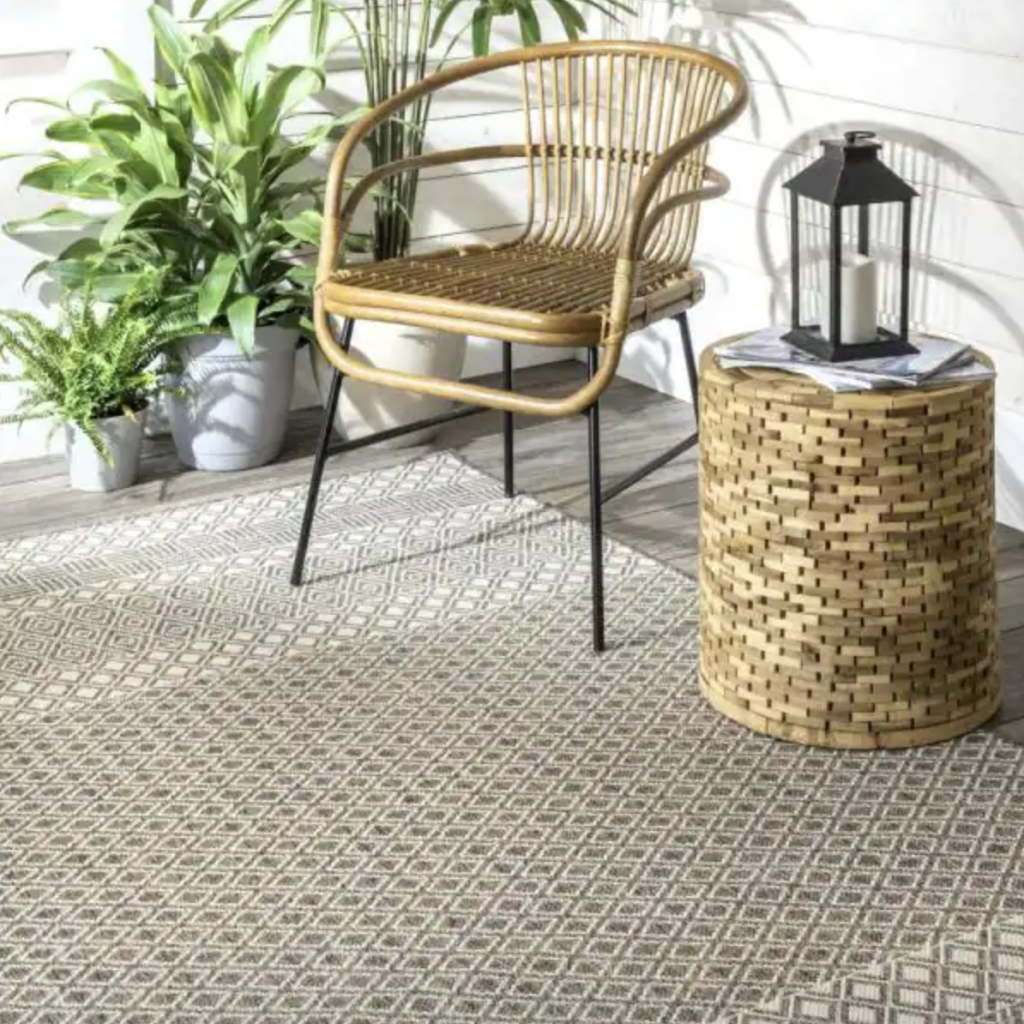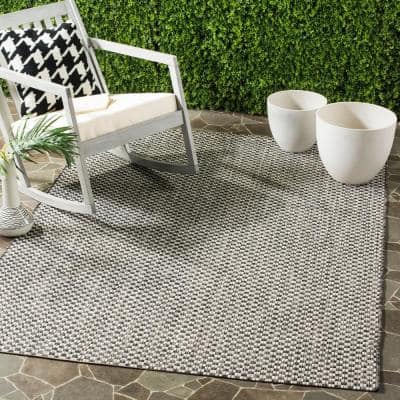 Home Depot has carried some really beautiful patio sets in the past so I wanted to check out their outdoor rugs to see if they compared in quality. I was pleasantly surprised to find some really great options! My favorite was this patterned runner. I typically feel like I have to source the larger rugs, but I know there are a lot of people out there that need smaller rugs for a smaller space. Whether it be your front porch, smaller patio or apartment deck, Home Depot has some really amazing finds. The price of these Home Depot rugs is great as well!
My Home Depot Finds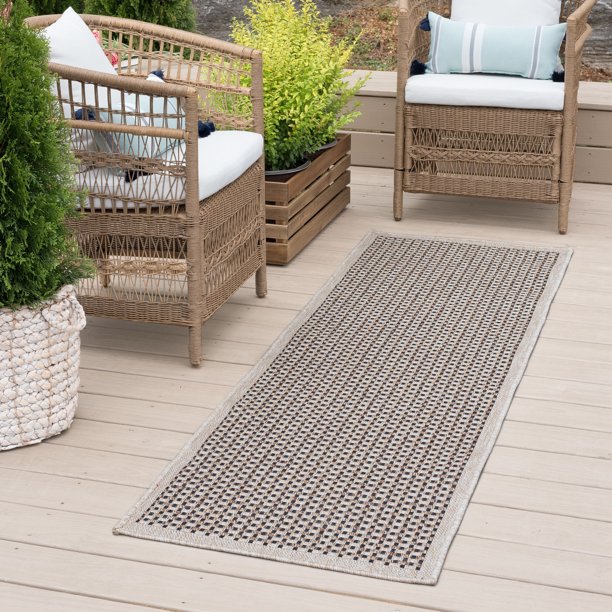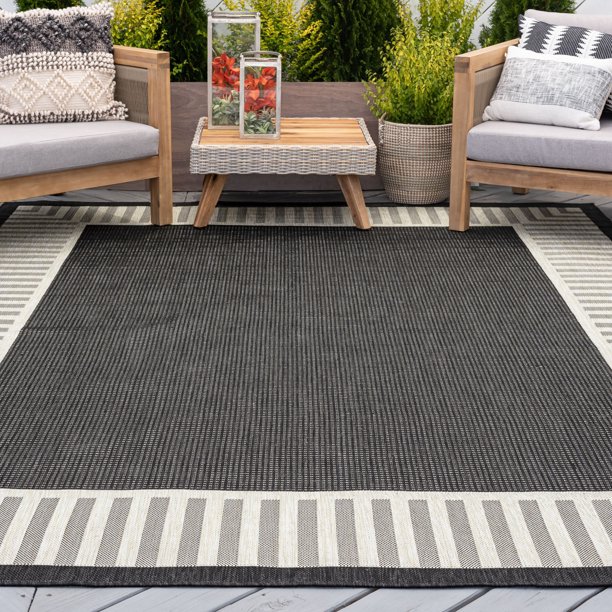 Of course, Walmart did not disappoint in this department either! I love the brands Safaviah and Better Homes and Garden that Walmart sells. I was so excited about some of the rugs I found at Walmart this year and plan to order a few to show you in person! One of the things I love the most about Walmart is the return policy and how simple it is!
My Walmart Favorites

I sure hope you are finding our outdoor patio series helpful while you plan for your outdoor spaces! I am just getting so giddy thinking about patio season, grilling out and playing in the yard. Make sure you stick around for the duration of this series while I round up some excellent outdoor dining sets, outdoor lighting and outdoor coffee/end tables!
xo, kayla
---
This post does contain affiliate links, which means if you choose to purchase something while clicking a link in my post, I may receive a small commission.
Shop The Post