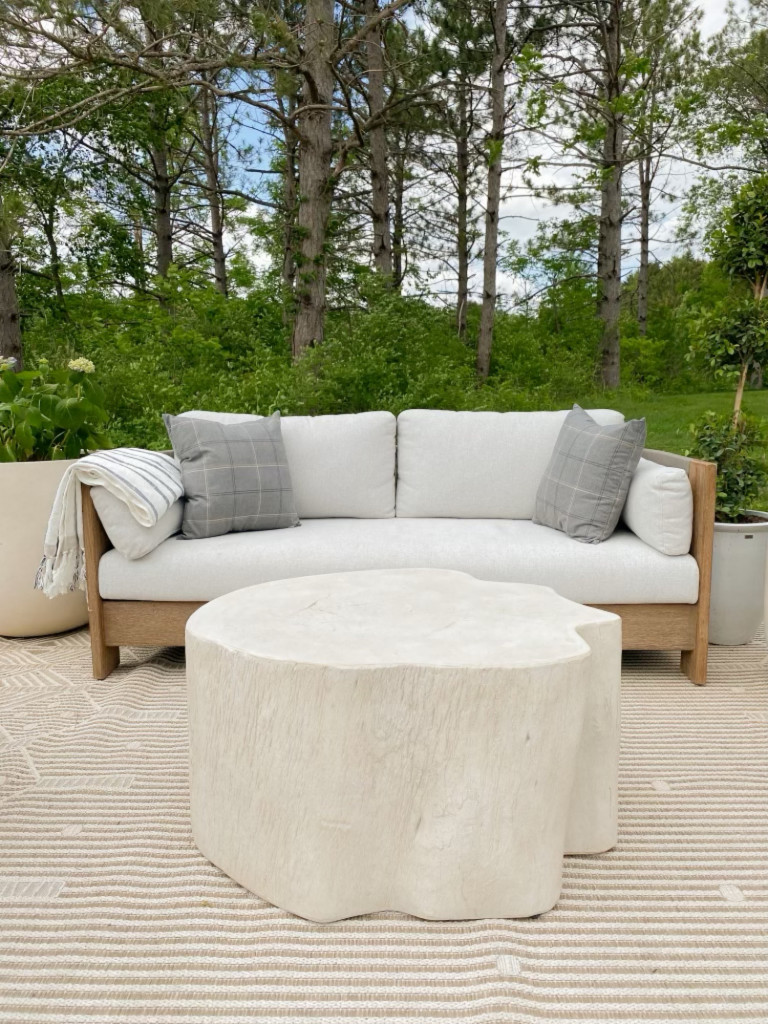 Can it just be spring already? I feel like we keep getting teased with sunshine, birds chirping and glimpses of warmer weather. I can smell it, but we are still a few weeks away I fear. Anyways, spring has sprung in our local target and there are so many great patio furniture finds, which has inspired me to share them with all of you early on this season! Last year after our sofas and chairs arrived (check them out here) I was on the hunt for a durable coffee table and landed on this beauty I found at Anthropologie! It is the heaviest thing ever so it can withstand some serious storms! I love the unique natural shape to it and the fact the durable material it is!
Just like in your indoor living area, you can play around with the style of coffee table when you are designing your outdoor seating area. It's not necessary to have the furniture be the complete same as the end tables and the coffee tables, in fact I think you achieve a more custom and higher end look by mixing and matching! Choosing a coffee table that is durable and serves its purpose for outdoor gatherings is really important though! Below I have rounded up a bunch of my favorites in various shapes, sizes, and materials!

My Serena & Lily Picks

—————————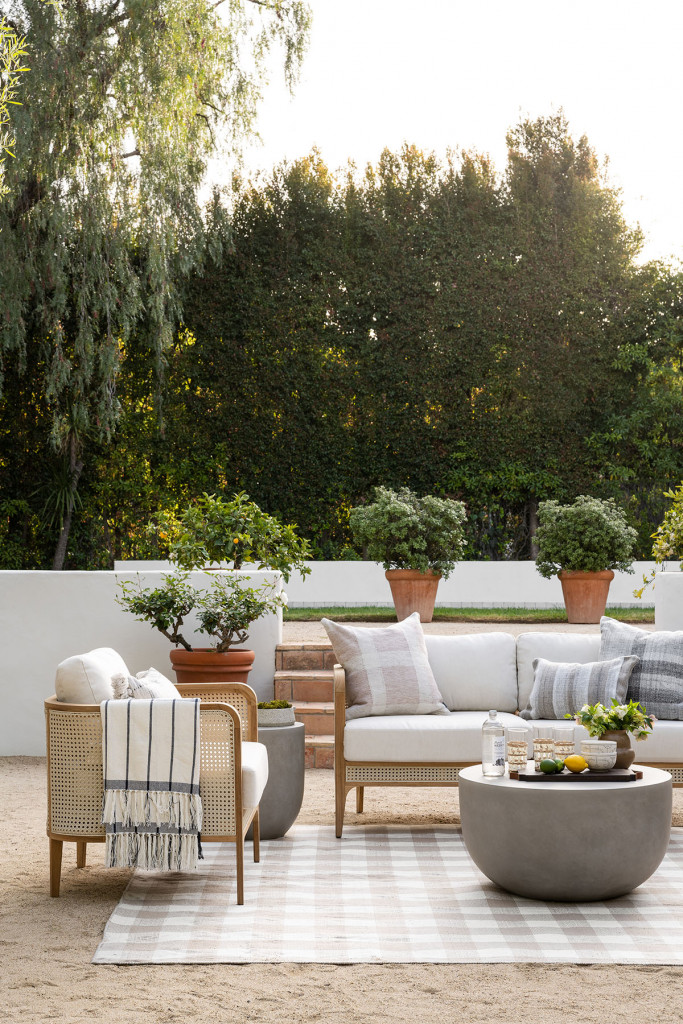 My McGee & Co. Finds

—————————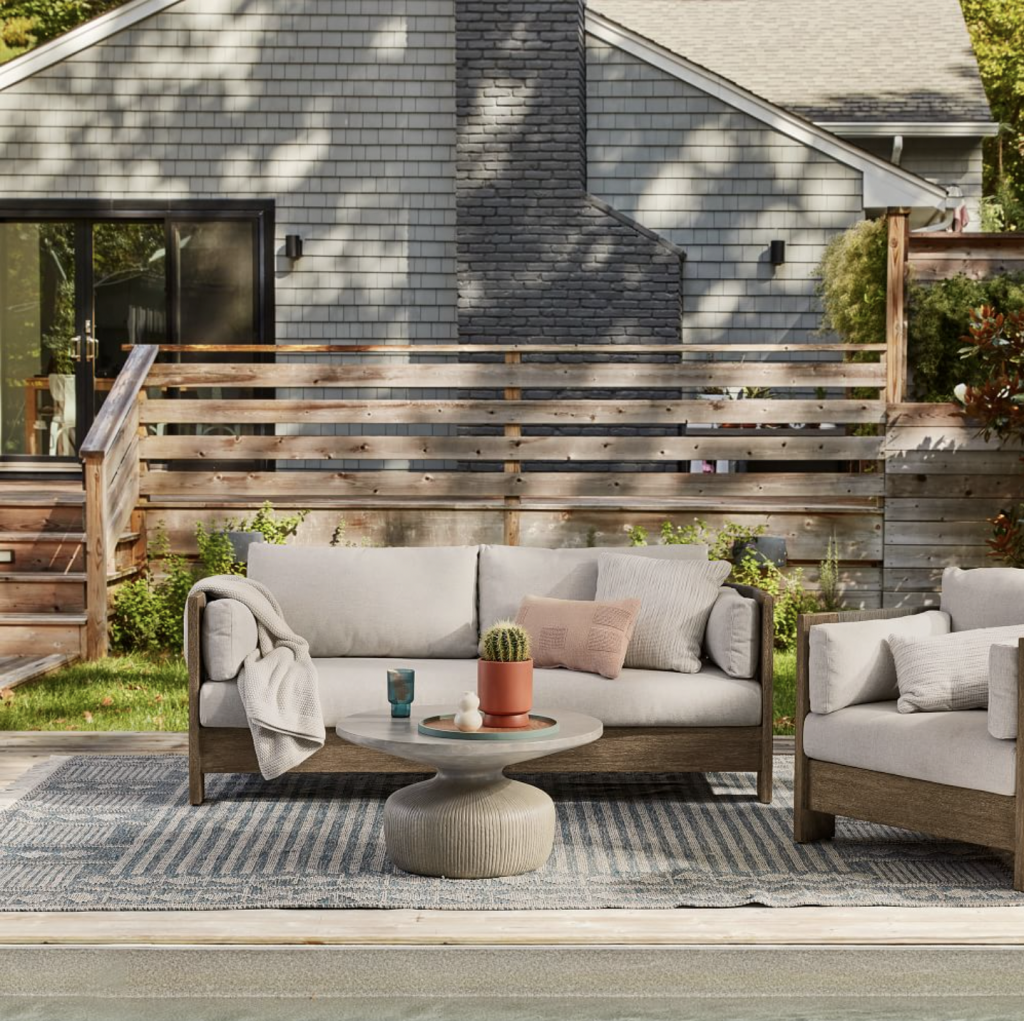 My West Elm Favorites

—————————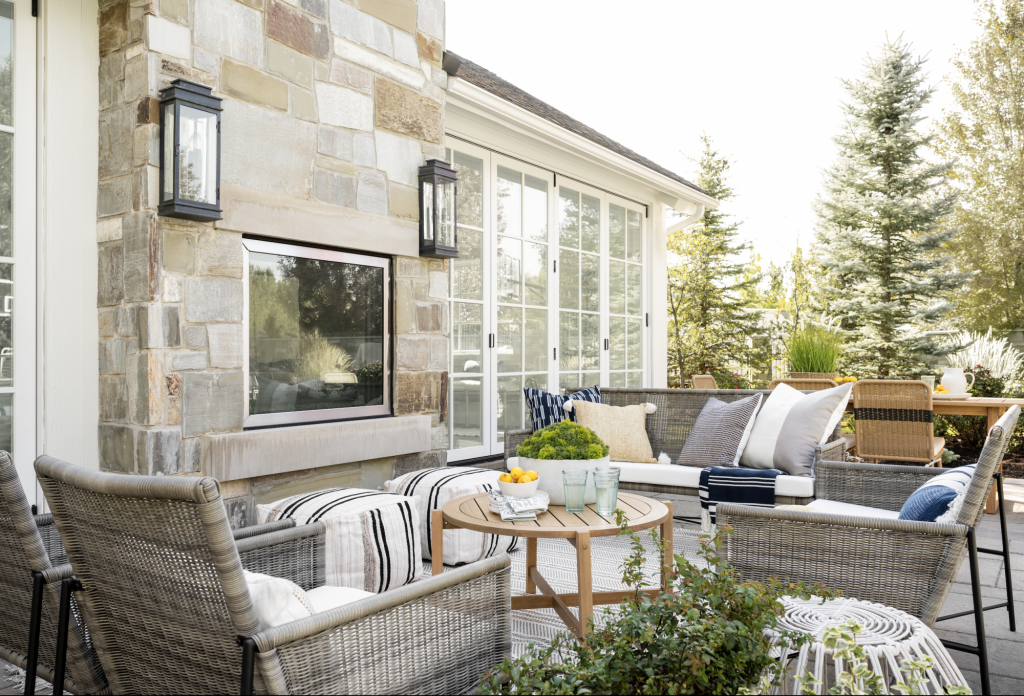 My Target Picks

—————————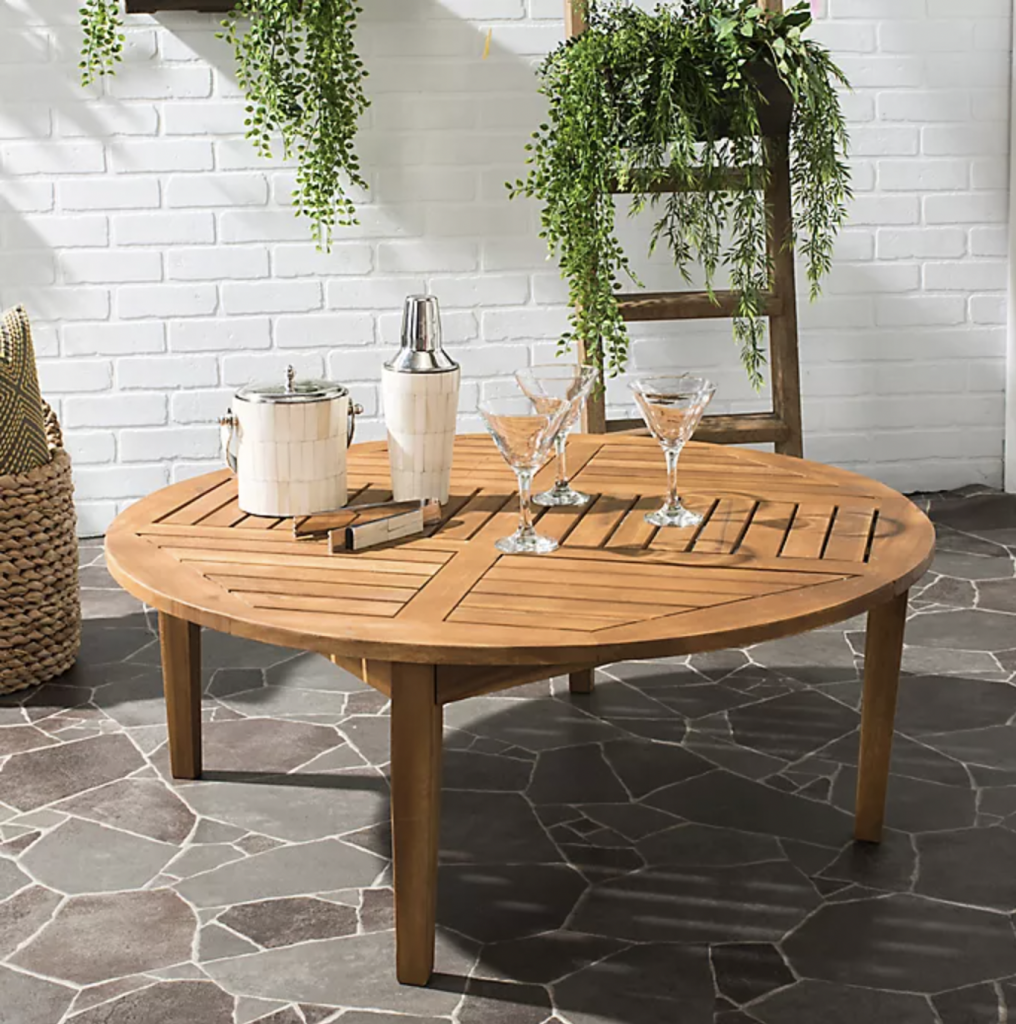 My Home Depot Finds

—————————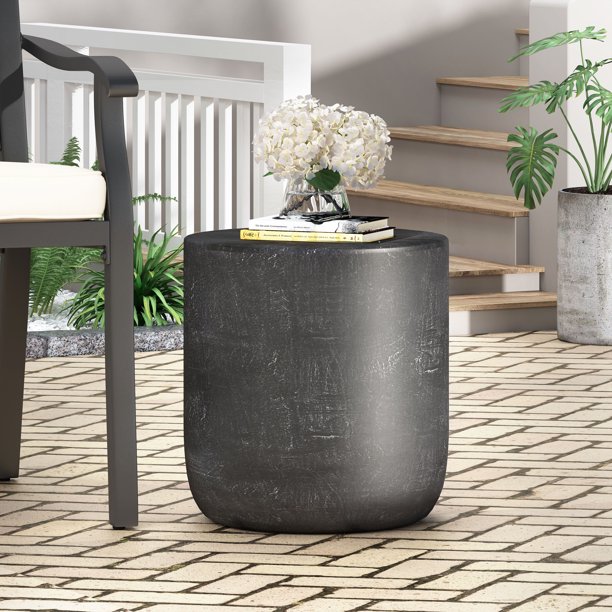 My Walmart Favorites

—————————
I hope you all found this resource to be helpful! If you're looking for more ideas and inspiration on completing your outdoor living space this season, be sure to check out my other blog posts in this series here: Furniture, Rugs, Lighting, Dining!
xo, kayla
---
This post does contain affiliate links, which means if you choose to purchase something while clicking a link in my post, I may receive a small commission.
Shop The Post